Exploring vibrant chrysanthemum flower fields close to Hanoi

Situated in Nghia Trai village in Van Lam district of the northern province of Hung Yen, vast fields containing chrysanthemum flowers have just entered their harvest season, serving to create romantic scenery for visitors.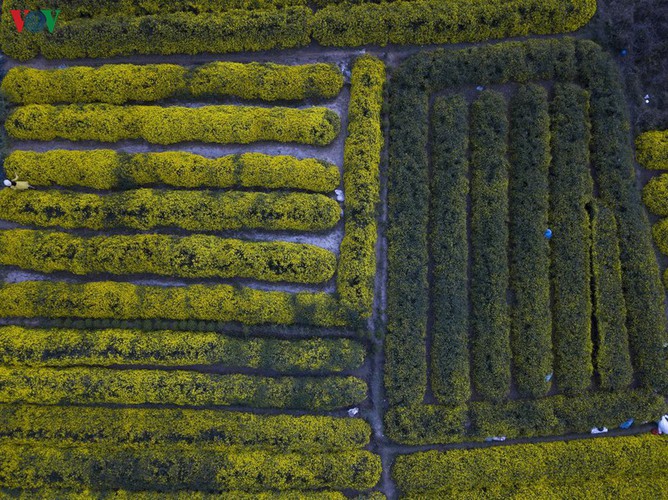 The fields which are home to the chrysanthemum flowers can be found approximately 20km from the centre of Hanoi in Nghia Trai village. The site is well known for foliage, with locals in the village planting and processing medicinal herbs for thousands of years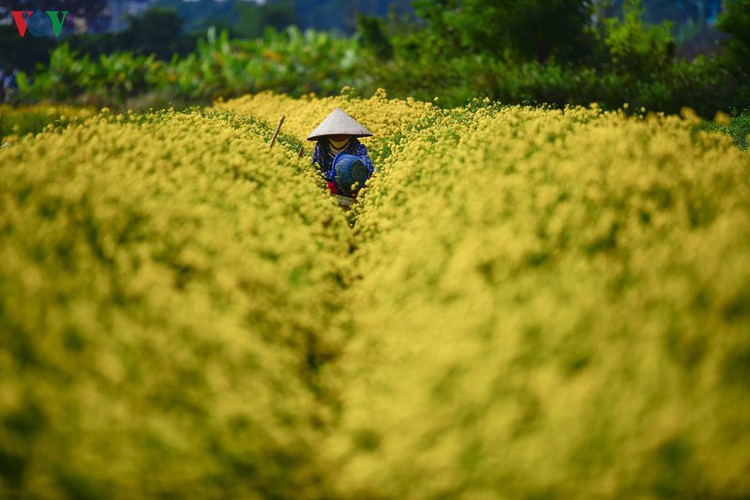 . Chrysanthemum flowers only enter their bloom period in December.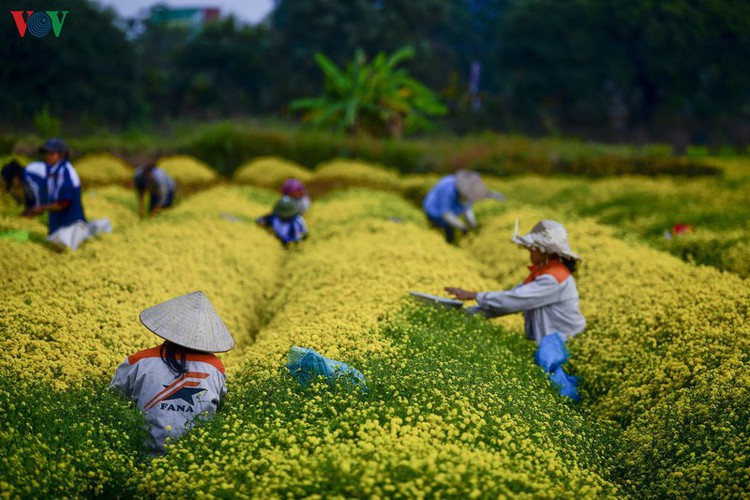 As we move into the middle of December, the flower fields are able to boast a bustling atmosphere of farmers who are hard at work during the harvest season.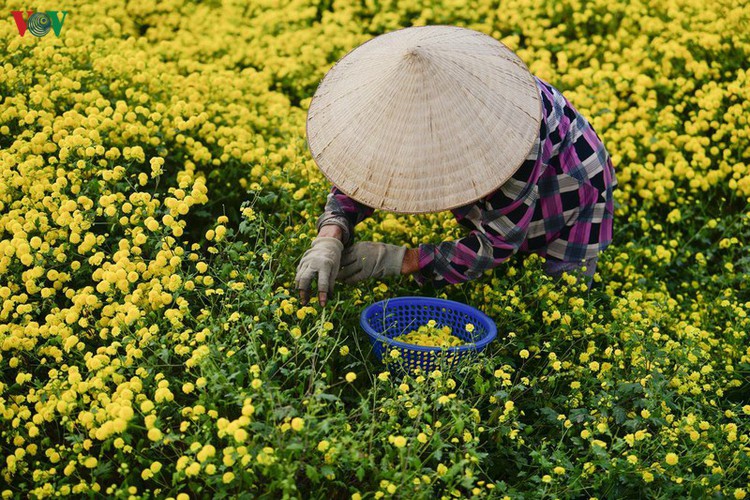 One of the most notable features of the chrysanthemum flowers are their slender stems which grow in clusters. They are a typical flower of the region and also serve as the main source of income for many local farmers.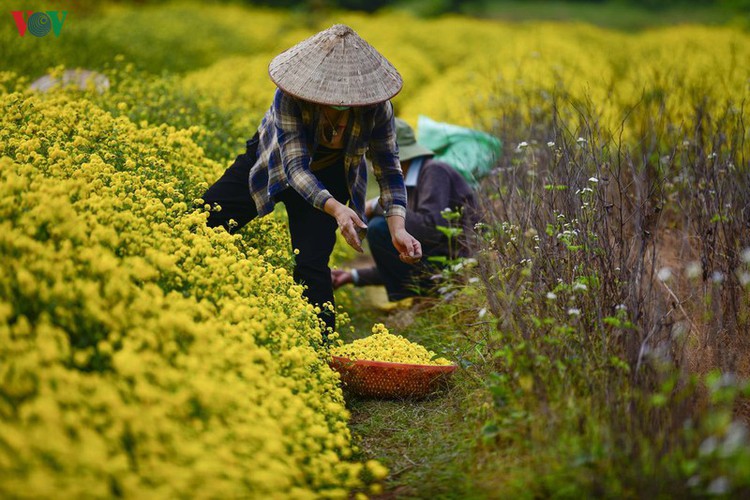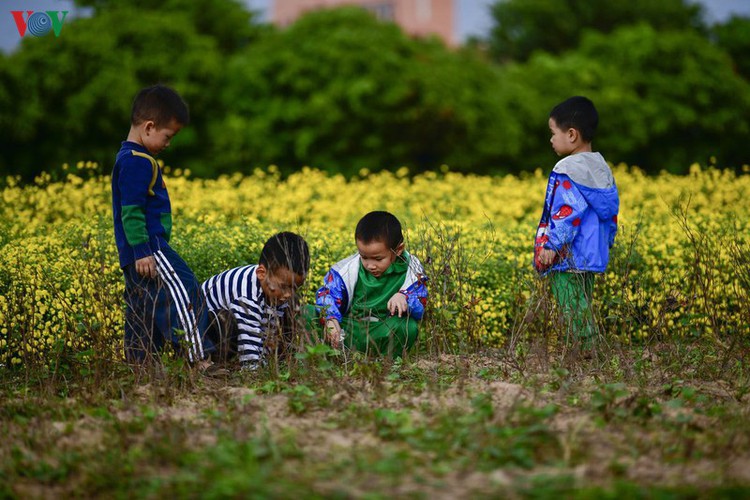 Their vibrant yellow colour serves to brighten fields throughout the area.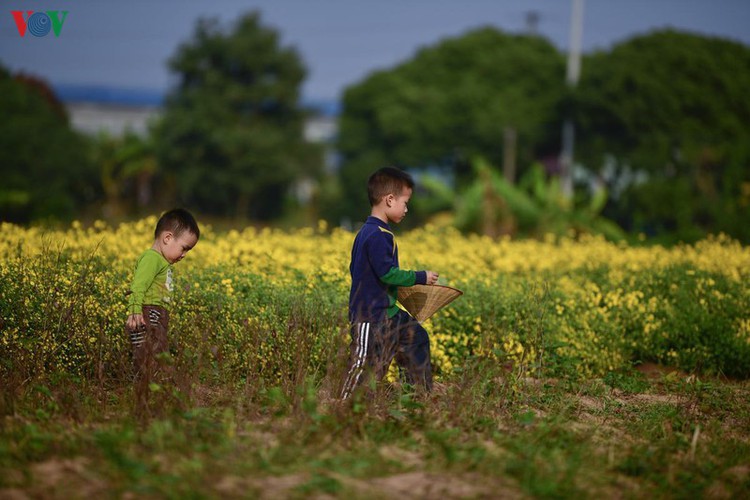 One of the key benefits of chrysanthemum is that is can be used directly as a herbal tea or alternatively as a herbal remedy.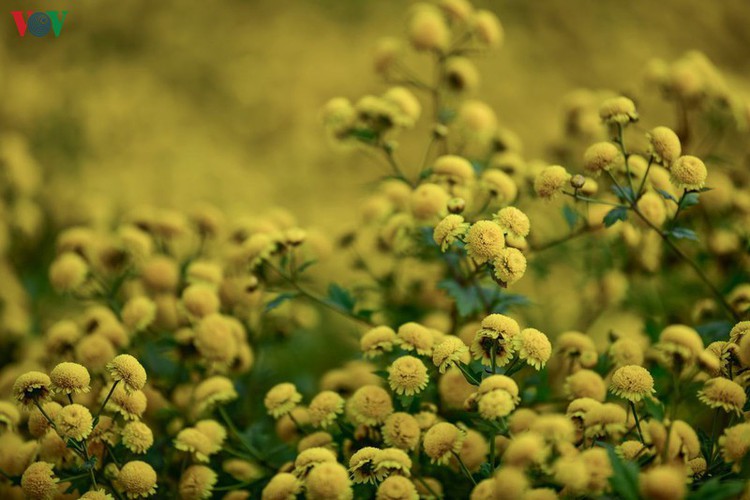 The sight of chrysanthemum signals the first signs of spring.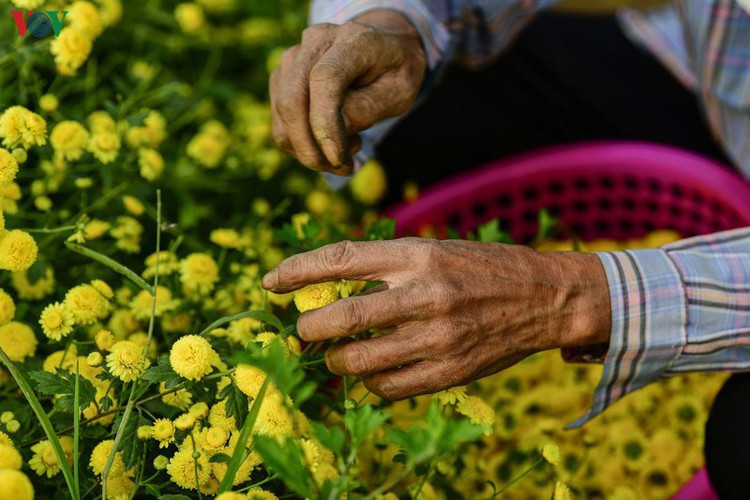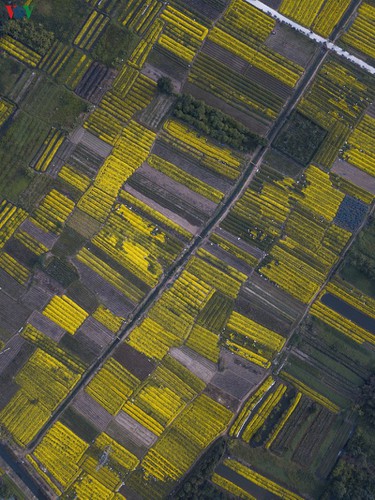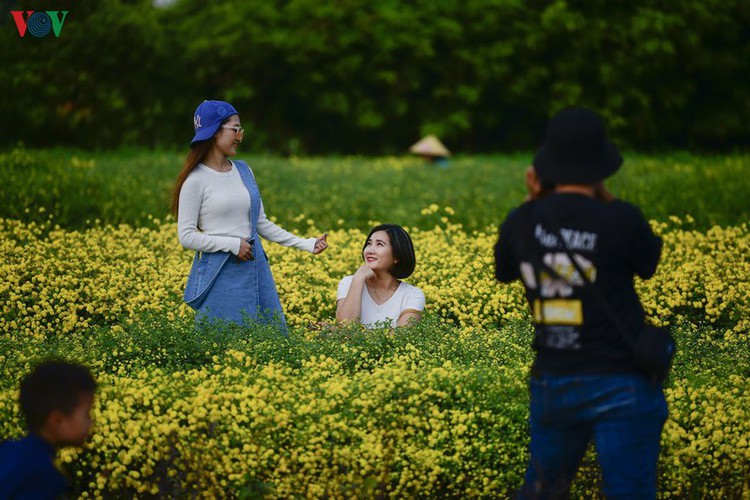 Fields of chrysanthemum flowers attract plenty of young people who wish to snap beautiful photos.
VOV

The extinct volcano of Chu Dang Ya, located at Ploi lagri village, Chu Dang Ya commune, Chu Pah district, which is about 30km away from Pleiku city of Gia Lai province, is currently covered with the bright yellow of 'da quy' (wild sunflower).

Farmers in Da Nang city are busy preparing flowers for the upcoming Tet (or Lunar New Year) holiday, which is slated for January 24 to 30.