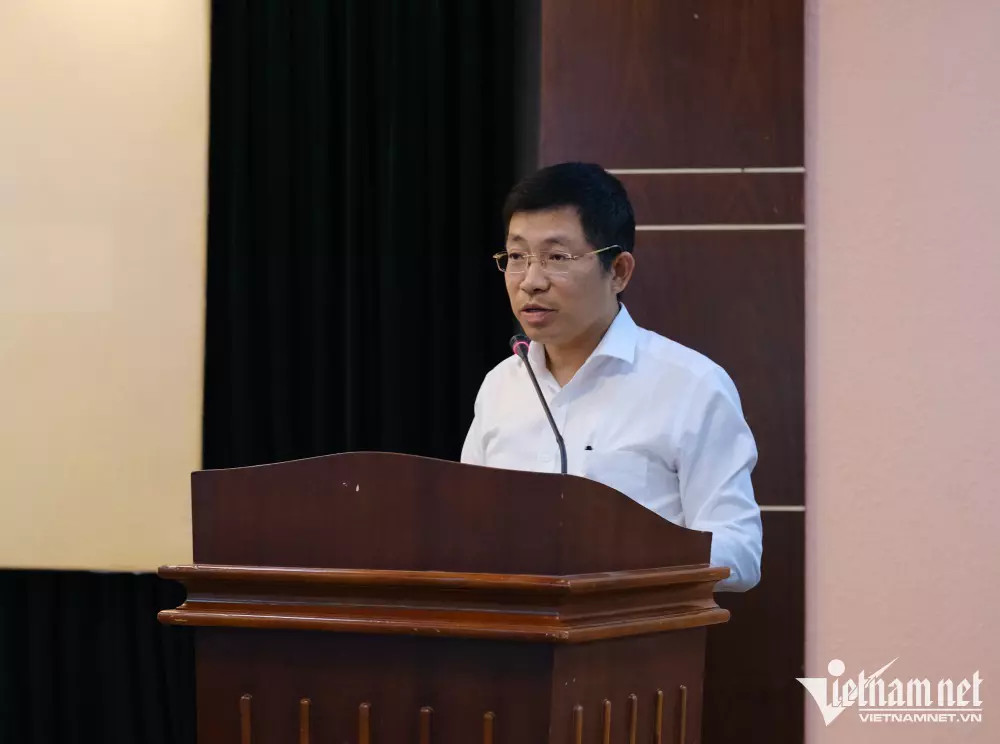 Inaccurate information mostly appears on cross-border platforms because users can remain anonymous and don't fear being traced. The platforms are being uncooperative with appropriate agencies in controlling and removing violating information.
Luu Dinh Phuc, head of the Authority of Broadcasting and Electronic Information, said cross-border platforms have made commitments with the Ministry of Information and Communications (MIC) on preventing and removing information that violates the Vietnamese laws.
However, because of the difference in viewpoints and legal frameworks, the handling of violating information on the platforms remains slow.
There are accounts and fanpages with violating information that MIC asks to remove. However, the platforms don't do this thoroughly.
Phuc said that violations are increasing on cross-border platforms because users think when they spread fake news on social networks, they won't be found. As they are unidentified, they will not have to take responsibility.
The subjects who disseminate fake news regularly take full advantage of the latest technologies to diversify ways of information distribution.
Vietnamese are increasingly dependent on foreign social networks, especially Facebook, YouTube and TikTok. This is partly due to Vietnam not having similar services.
The technological solutions available still don't filter violating content. So, when discovering malicious information, the only measure is preventing the entire website. The solutions to prevent advertising money for bad purposes on Facebook, YouTube and Tik Tok have not been effective.
In the first six months of the year, the agency stepped up management of social networks that provide cross-border services to Vietnam and asked four Facebook, Google, Tik Tok and Apple to block and remove violating information on the platforms they provided.
Phuc said the act of disseminating fake news is mostly implemented on social networks. People think that cyberspace is a where they are free to say what they want, and don't think that their statements may cause a negative impact on society, individuals and organizations.
When fake news appears on social networks and agencies don't say that this is fake news, people think the news is true and spread it.
Fake news can be spread quickly, while handling and prevention of fake news is slow. As a result, fake news can exist a long time and have a large impact.
The Authority of Broadcasting and Electronic Information has set up a fake news response center to deal with disinformation - officially named Vietnam Anti-Fake News Center (VAFC).
Hai Dang