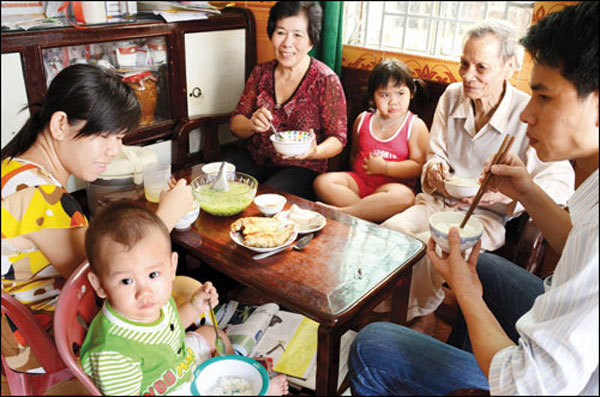 The Government has proposed to make Vietnamese Family Day June 28 a public holiday. — VNA/VNS Photo
The Ministry of Labour, Invalids and Socials Affairs introduced the new public holiday as one of key amendments to the Labour Code. The draft law revision was submitted to the National Assembly (NA)'s Standing Committee on Wednesday for a final review before it was due to be voted through by the NA on November 20.
The ministry – which was in charge of drafting revisions to the code – decided to pick Family Day following suggestions by NA deputies to add a public holiday to the calendar. They offered a choice between School Opening Day on September 5 or Vietnamese Family Day.
This was not the first time the labour ministry considered creating a new national holiday. The War Invalids and Martyrs' Day July 27 was initially its first pick, though objections from some NA deputies eventually made the ministry withdraw its proposal.
Vietnam currently has 10 official public holidays.
In its latest report on the draft amended labour law, the ministry kept its proposal to raise the retirement age to 62 for men and 60 for women.
It means female labourers will have to work five more years before they can retire and receive pensions compared to the current age cap of 55.
For men, it is an increase of two years over the prevailing retirement age of 60.
The Government, however, said that it would conduct research on 1,810 jobs and occupations which were physically demanding or ones that posed health risks and dangers to the workers, which might possibly subject them to an earlier retirement.
While the draft law encourages companies to let employees work less than 48 hours a week, it also set a ceiling for overtime of no more than 40 hours a month.
Doan Mau Diep, Deputy Minister of Labour, Invalids and Social Affairs, speaks to the Tiền Phong (Vanguard) newspaper about how Vietnam will revise the retirement age for workers or State employees.

Policymakers amending the Labor Code want to lift the retirement age but a survey has found that 50.7 percent of polled workers oppose the idea.
VNS