Famous Vietnamese painter's work auctioned for US$35,000

The painting, titled 'Doi Hoa' (Life of Flowers) by renowned painter Le Pho, has been sold for US$35,000 at auction No. 26 at Chon's Auction House in Hanoi.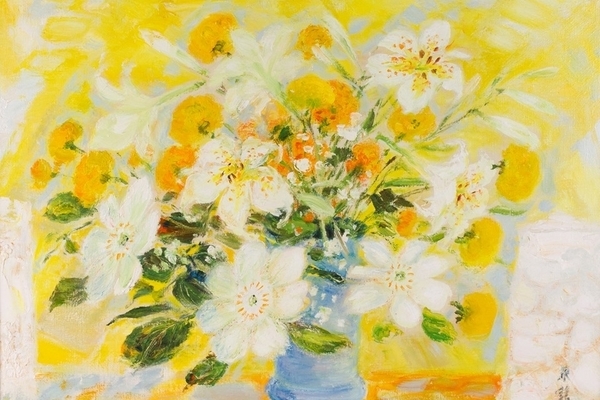 The painting 'Life of Flowers' by Le Pho.
Two months earlier, another work by the esteemed 20th-century Vietnamese artist was also auctioned for US$27,000 in Hanoi.
In addition, his oil painting, titled 'Nude', set a record for the most expensive fine art work in Vietnam, with the price of US$1.4 million at an auction at Christie's in Hong Kong.
At the recent auction No.26, paintings by many other artists, such as Bui Xuan Phai, Nguyen Van Thau, Pham Van Don, Nguyen Thi Kim, Van Den and Ngo Huy Quynh, were also auctioned.
Le Pho was one of the first painters of the Indochina Fine Arts School and was listed among the ten elite students by the principal and mentor Victor Tardieu.
In 1931, he went to France to decorate exhibitions in Paris, and then received a scholarship to study at the Paris School of Fine Arts where he had the chance to learn art genres, of which impressionism influenced his art works. Nhan Dan