Fares for cable-car services slashed, tourists flock to Cam Mountain
The number of visitors to Cam Mountain in the southern province of An Giang soared after the price of cable car tickets was reduced.
After the Lunar New Year (Tet holiday), tourists throughout the country flocked to Cam Mountain to enjoy the spring atmosphere.
The number of visitors to this tourist site skyrocketed in recent days after the operator of the Cam Mountain cable-car services slashed ticket prices.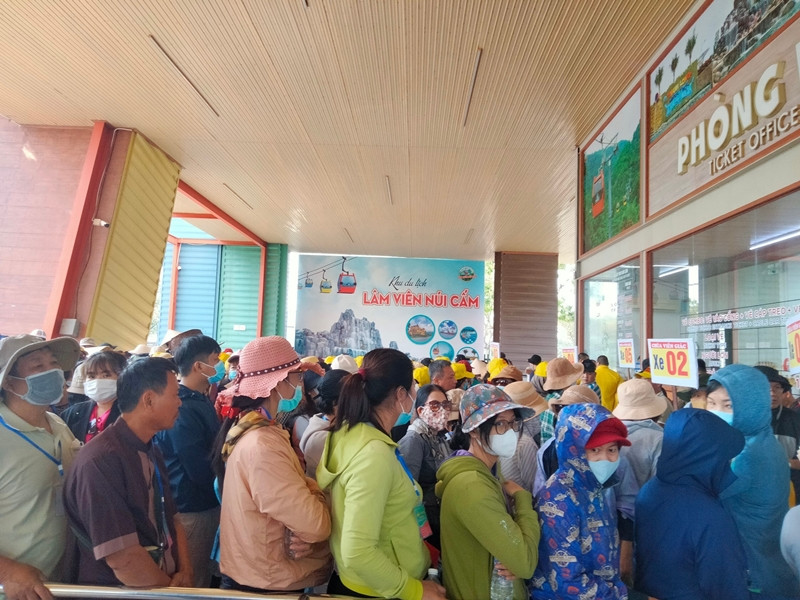 The discount is considered a special gift for International Women's Day (March 8).
Cam Mountain is favored by tourists as a place to "hide from the heat", and to look for clouds in the early morning or at sunset. At present, the average temperature on the Cam Mountain is between 20 and 24 degrees Celsius during the day, and 30 to 34 degrees, sometimes up to 35 degrees, in the southern region. At night, the temperature drops below 20 degrees Celsius.
According to the Board of Directors of the Cam Mountain Cable Car System, the reduction of ticket prices was done after the Tet holiday in order to welcome major holidays of the year, including International Women's Day (March 8), followed by the Hung Kings' Death Anniversary and the April 30 - May 1 holiday.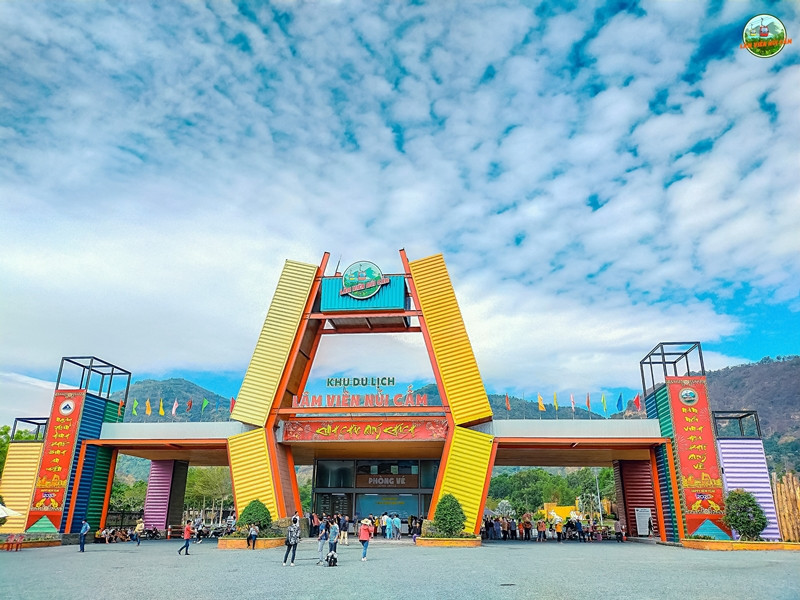 "We discount cable-car service tickets so that everyone can have a chance to visit Cam Mountain. And I think this policy has helped attract many more tourists to this site," said a member of the Board of Directors of the Cam Mountain Cable Car System.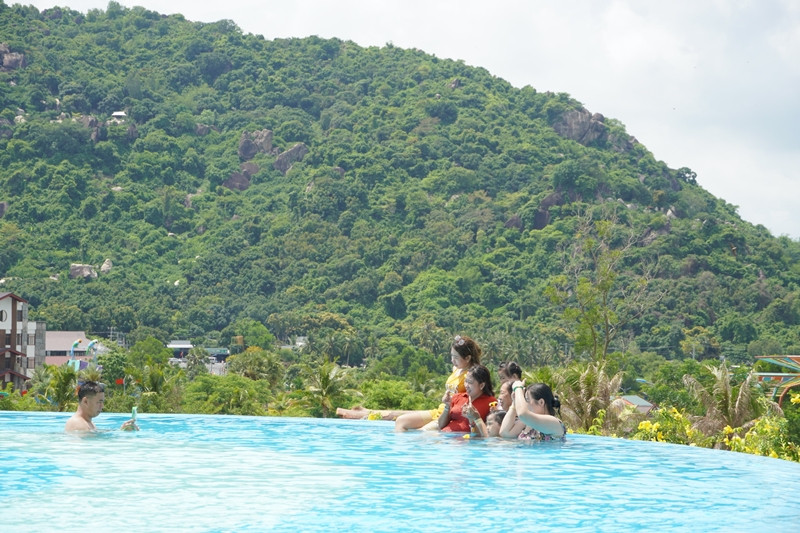 Located in the majestic Bay Nui (Seven Mountains) Range, Cam Mountain is widely known for its diverse ecosystem, spiritual values, and unique beliefs. The thrilling tales of the hermits who lived in seclusion there and practiced meditation for enlightenment have been passed down through many generations. The stories are considered a foundation for locals to achieve human endurance, courage, and kindness. Cam Mountain is a symbol of the locality and a place that preserves natural and cultural treasures created by a Supernatural Spirit.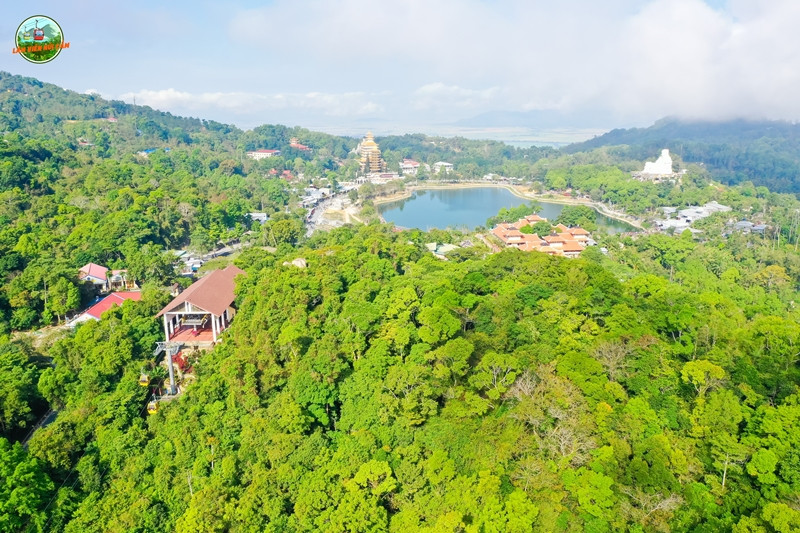 A spring tour around Cam Mountain is a good opportunity for travelers to see multiple sacred vestiges, pray for peace and protection from supernatural spirits, enjoy the tranquil atmosphere and green landscape, as well as participate in the traditional food festivals there. Notably, special buffets are offered at the Cable Car Station as a colorful and cozy version of these traditions and customs.
Thy Cuc