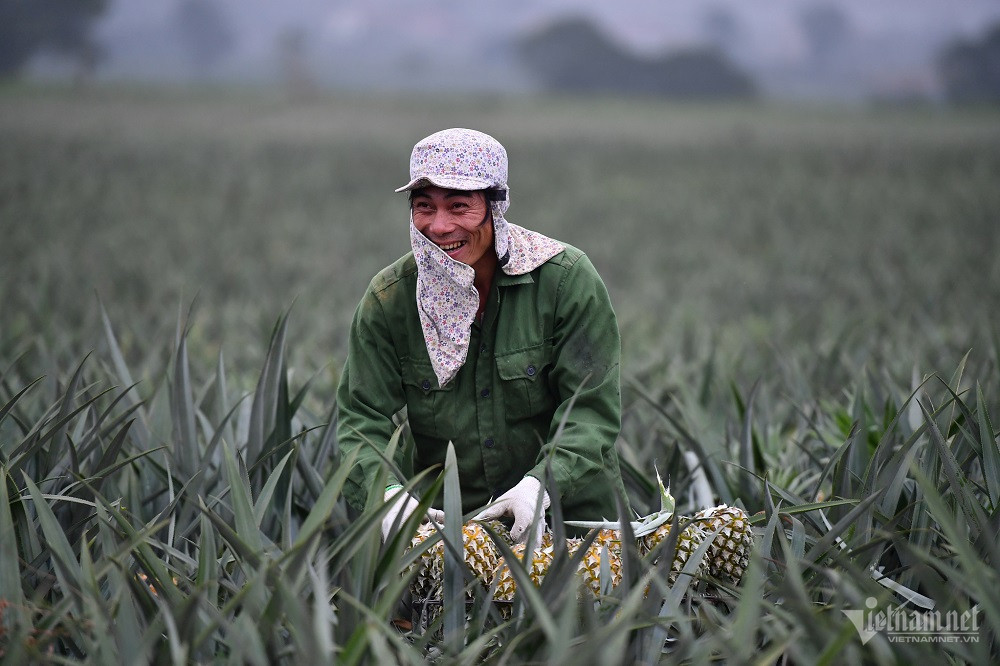 Ly Minh Hung, director of Thanh Binh Cooperative in Dong Nai, said waste from bananas is crushed and composted with native microorganisms to create organic fertilizer to use as manure for banana plants.
The method saves 30-45 percent of costs on fertilizer, i.e. VND35 million per hectare for every one banana crop (10 months).
With a total growing area of 300 hectares, the cooperative can save VND10.5 billion each crop.
However, the actual value that his cooperative saves is even higher. When farmers use organic fertilizer, this improves the soil in the long term as it keeps moisture and humus in the soil.
Utilizing waste from bananas as fertilizer will create a closed ecological cycle, thus helping the soil become fertile and bananas sweeter. This work is for sustainable agriculture, not just for short-term profit.
With 120 hectares of banana area in Long An, Vo Quan Huy, dubbed the Banana King, said the amount of money he can save has been huge after 10 years of applying a circular economy.
Organic fertilizer products in the market are more expensive than self-made fertilizer. The quality of soil has improved significantly thanks to this fertilizer.
Applying circular agriculture in the entire production process, Nguyen Van Thu, chair of GC Food, said the expenditures on fertilizer and bio-products have been cut by 20-30 percent.
The company composts aloe leaves created during the process of making aloe and dry cow dung at the farm to generate microbiological organic fertilizer for crops, called aloe vera manure.
The fertilizer is used for the aloe, grape, apple, and guava fields of the company.
The principle of "safe food, happy life" has been observed by the company for 5-6 years. When the company began farming, it decided that the farming process must be implemented with technological solutions.
It has built a big data system that contains all information from sowing to harvesting which allows users to track the origin of products.
Thu said that consumers now have high demand for quality products. Organic agriculture serves as the key to help businesses access domestic consumers and the international market.
A report on consumer behavior by the Business Association of High Quality Vietnamese Products released in March 2023 pointed out that food certified as meeting standards for organic products is prioritized by housewives.
In the food and beverage sector, 55 percent of consumers put food safety as a top priority among the factors for them to consider whether or not to buy products.
Tran Chung