Reports with headlines such as 'lockdown may resume as infections on the rise', 'new pandemic wave', 'high danger of new pandemic outbreak in Vietnam', and 'mortality rate increases, including among fully vaccinated people' are all untrue.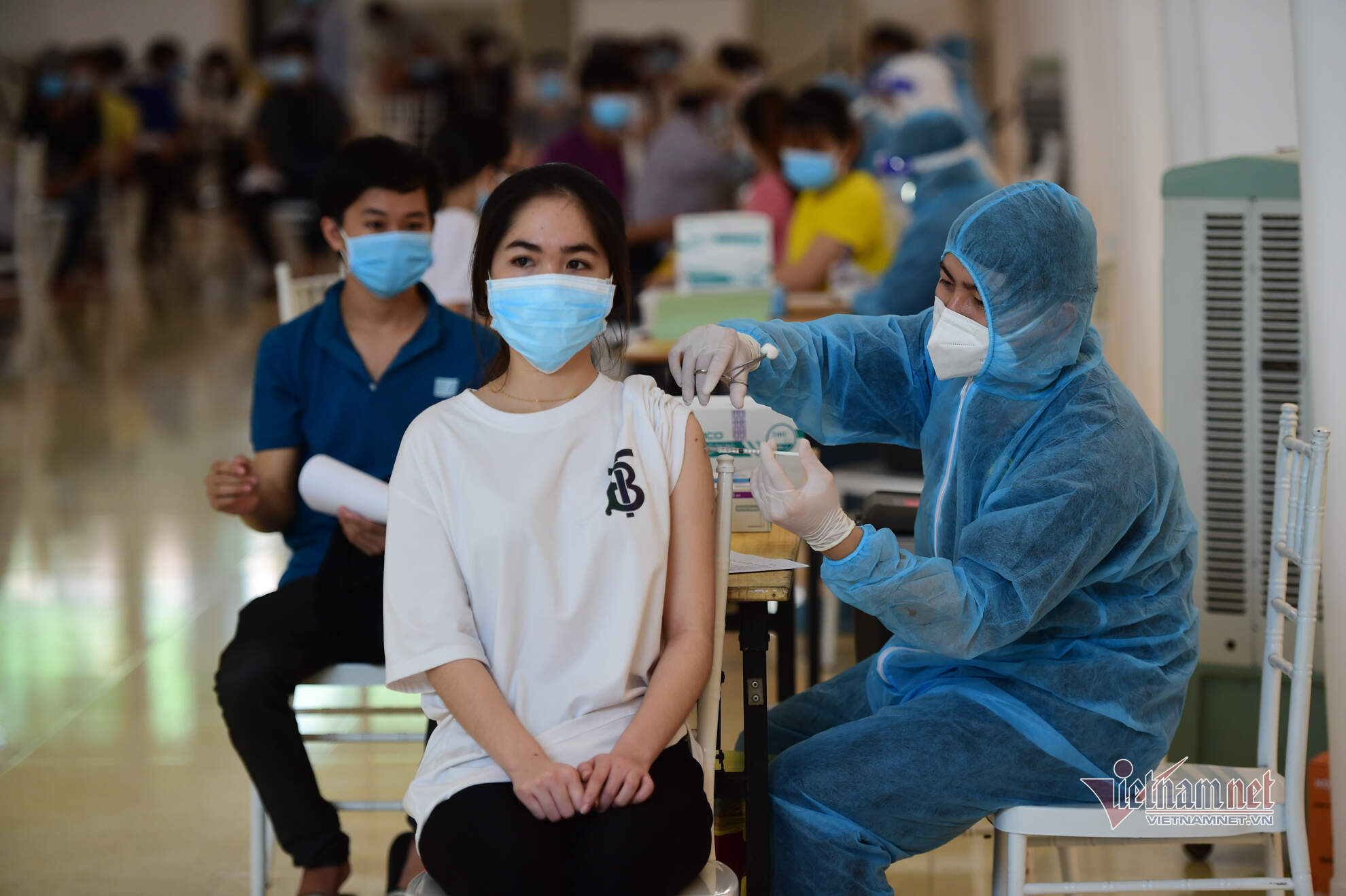 The increase in the number of Covid-19 infections in recent days was anticipated by agencies when Vietnam entered the new period of safe adaptation to the pandemic.
The sharp fall in the number of deaths, the increasingly high percentage of vaccinated people, and the easing of overloading at hospitals in comparison with the peak days of the pandemic are all evidence that worries about the reopening are overblown.
More than 85 percent of Vietnamese aged 18 and above have had at least one vaccination shot, while 47 percent have been fully vaccinated. In Binh Duong and HCM City epicenters, the provision of vaccinations, even one jab, helped to reduce the risk of people getting seriously ill or dying.
Vietnam reported 37,964 cases from October 28 to November 3, or 5,600 new cases a day. From November 4 to 10, the number of cases was 53,272, or 7,600 cases a day.
The number of deaths within seven days was 74 a day. Meanwhile, at the peak of the pandemic, the death toll was 300-400 a day in August and September.
In the US, according to Worldometers, the number of deaths were: 1,381 cases on November 5, 851 on November 6, 453 on November 7, 685 on November 8, 1,524 on November 9, 1,604 in November 10, 1,062 on November 11 and 987 on November 12.
As of November 13, the number of new infections over seven days in the US was 543,732, the death toll 7,166 and the mortality rate was 1.32 percent. The US has a population of more than 330 million.
With these figures, the US has lifted nearly all bans and brought socio-economic activities back to normal.
Meanwhile, in Vietnam, the figures were 56,332, 518 and 0.91 percent, respectively. The population is about 97 million.
Speeding up vaccinations
Speaking at the National Assembly during the latest session, Deputy Prime Minister Vu Duc Dam said that more vaccines will arrive this November and localities must organize the immunizations quickly and safely.
Previously, localities had to select people to give immunizations, but now their major task is accelerating the vaccinations.
Prime Minister Pham Minh Chinh affirmed that in 2021 100 percent of people will be vaccinated in 2021 and Vietnam is making every effort to vaccinate students as vaccines for children are arriving.
National Assembly Deputies had different opinions about the socio-economic situation and anti-pandemic solutions, but no deputy said it was necessary to tighten anti-pandemic measures or re-impose lockdown. They believe that its necessary to apply Resolution 128 on safe adaptation to the new circumstances.
Prime Minister Chinh and other cabinet members, when answering inquiries before the National Assembly, all affirmed that Vietnam must safely adapt to the new situation.
90 percent economy is not new normal
Some countries once talked about a 90 percent economy in the post-lockdown period. 90 percent is better than a complete lockdown, but it is not 'normal'. There won't be any adaptation if an economy doesn't operate at full capability.
China is an example. Ninety percent of businesses have resumed operation after two months of lockdown, but it's still far from what the country experienced previously, as people's spending is just 40 percent and hotel room rate occupancy is just one third. Meanwhile, businesses still lack capital, workers and goods.
The lockdown and the application of old measures caused many negative effects to the economy in Vietnam, as well as to social activities and people's psychology. The pandemic may last a long time but the unstable operation mode with unexpected on and off mode must not continue. The economic flow is non-stop and there must not be any deadlock.
The tight control and barriers set by countries have led to maritime shipping congestion and goods backlogs, causing shipping fees to soar all over the globe.
In Vietnam, the extreme measures imposed by localities during the fourth wave led the GDP to drop.
Smooth goods circulation, production and exchange are the prerequisites for an economy to operate normally. Any malfunction or bottleneck will make activities less efficient.
Companies are currently taking large orders for a new growth cycle. But enterprises lack workers because of the difficulties in workers' return to cities. In many cases, problems are caused by requirements on testing or unreasonable regulations set by local authorities. 
Bac Ninh

The Ministry of Public Health has issued guidance implementing the government's freshly adopted Resolution on provisional guidelines on safe adaptation to the COVID-19 pandemic.

"I could not believe my eyes," said Tran Thanh Son, head of the human resources department of Song Ngoc Garment Company when talking about the current busy production lines at his company.