According to a report on mental health by the Lancet Commission, mental disorders are on the rise in every country in the world and will cost the global economy $16 trillion by 2030.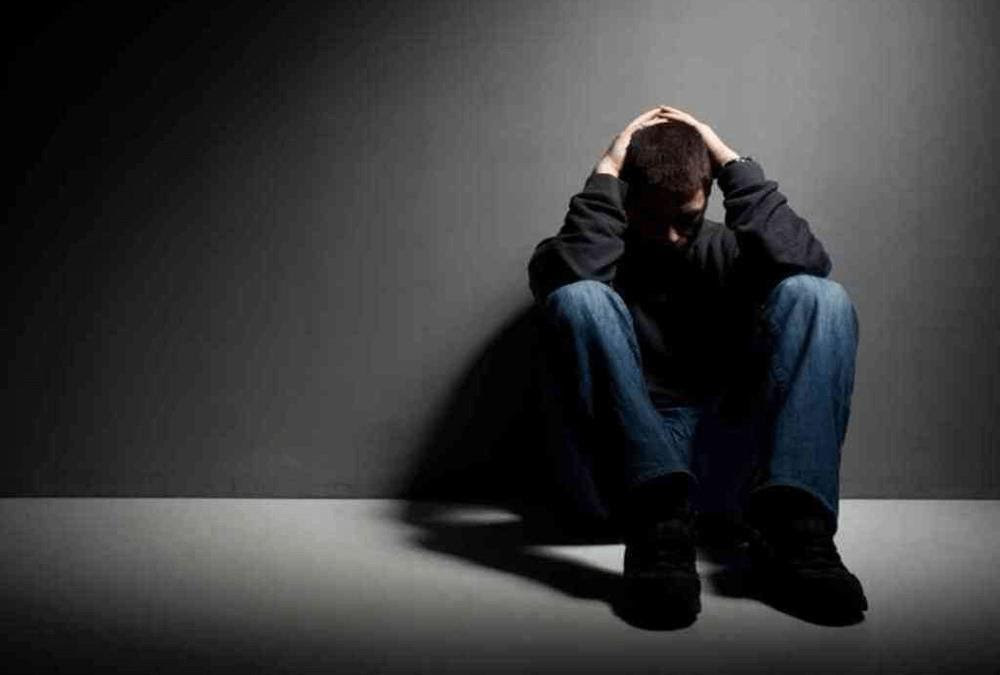 Illustrative image.
Economic cost
In its 2011 report on the global economic burden of noncommunicable diseases 6, the World Economic Forum (WEF) noted that the economic costs of mental illness largely come from the loss of human resources, such as reduced productivity and loss of income.
On an individual level, it has been scientifically proven that mental health helps with emotional stability and neuroplasticity. This lays the groundwork for the brain's resilience and flexibility in the face of pressure and stress. Essentially, individuals' mental health is the foundation for healthy functioning of families, businesses, and communities.
At the family level, caregivers and family members are often emotionally traumatized as they constantly have to deal with the instability and suicidal ideation of psychological patients. Families of people with severe mental illness often experience feelings of helplessness, frustration, loss, guilt and fatigue. They also need emotional support.
At the macroeconomic level, the impact of mental disorders on economic growth in a given group of population can be quantified by lost economic output. This number is calculated by estimating the impact of mental disorders on gross domestic product (GDP). Data on the global economic consequences of mental illness are still very inadequate. In the European region alone, the World Health Organization (WHO) has estimated that the economic consequences of mental health problems, mainly in the form of lost manpower, account for 3-4% of GDP in these countries every year.
New challenges for Vietnam
Difficulties in addressing the latent mental health crisis pose a new challenge for Vietnam. According to nationally published data, Vietnam has at least three million adolescents with mental disorders, only 20% of whom are diagnosed and treated appropriately. The majority look to alcohol, drugs, and stimulants as temporary solutions.
The Vietnamese government developed a National Strategy on Mental Health in 1999 with the specific goal of using 5% of the health budget from 2020 and expanding mental health resources by 2025. However, the Strategy has covered only about 30% of the country's population, and uses a very narrow list of mental illnesses. Most patients remain untreated or misdiagnosed.
In addition, the mental health care infrastructure in Vietnam is less developed than in other Asian countries. A survey conducted by the WHO in 2014 showed that there were only 0.91 psychiatrists per 100,000 people in Vietnam. The psychiatric hospital system in Vietnam currently includes state hospitals with 36 hospitals and 6,000 beds, which are widely distributed throughout the country but only for critically ill patients.
Furthermore, most low- and middle-income workers cannot afford the charges for private counseling services such as psychotherapy. Despite great advances over the past decade, the mental health treatment system in Vietnam is still flawed because it focuses more on serious disorders; mental health awareness has not been raised publicly and is not widely available to most people.
The WHO Value of a Statistical Life (VSL) approach indicates that the global economic burden of mental disorders was estimated at US$8.5 trillion in 2010, equivalent to cardiovascular diseases and higher than cancers, chronic respiratory diseases and diabetes. However, mental health care receives less recognition and funding than other physical health issues. In Vietnam, the government only funds medical expenses and meals for severely mentally ill patients at social protection centers. However, this funding is still limited.
Mental disorders are sometimes still imbued with shame in Vietnam, which hinders the development of the mental health industry, and individuals from seeking professional help. Stigma, prejudice and discrimination about mental illness stem from the misconception that these individuals are different and abnormal. The truth is that mental health problems are a universal human experience that can happen to people from all walks of life.
Ha Ngan

Covid-19 is a serious trauma that affects the human psyche, making people susceptible to mental disorders such as depression, anxiety, and post-traumatic stress disorder, experts say.