Despite the Covid-19 pandemic, the industrial real estate market is still bustling with many merger and acquisition (M&A) deals and an increase in new industrial land areas.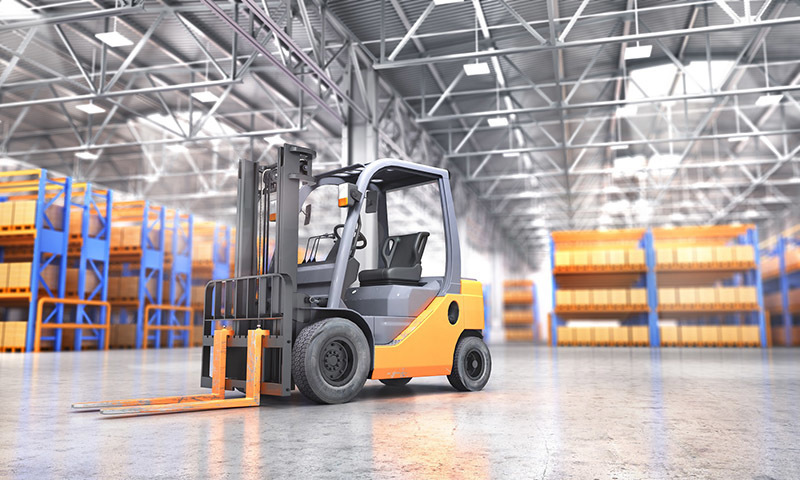 ESR Cayman, the largest logistics real estate platform in Asia-Pacific, has teamed up with BW Industry Development to set up a joint venture to develop a 240,000 square meter land in My Phuoc 4 Industrial Zone (IZ) near HCM City.
The cooperation marks ESR's joining the Vietnamese market, a move which helps it expand in Southeast Asia.
KCN Vietnam Group, a newcomer in the market, has bought a 250 hectare land bank with investment capital of $300 million. The company plans to develop high-end factories and warehouses for lease, stretching from Bac Giang, Hai Phong and Hai Duong in the north to Dong Nai and Long An in the south.
Regarding M&A activities, Boustead Projects has reached an agreement on acquiring 49 percent of shares of Logistics KTG & Boustead. If the deal succeeds, the cooperation will bring 13 real estate projects worth $141 million in total, including 840,000 square meters of land area and 550,000 square meters of leasing area.
Jinko Solar and Fukang Technology from Hong Kong and Singapore are the biggest investors, investing $498 million and $270 million, respectively, in Quang Ninh and Bac Giang.
John Campbell from Savills Vietnam noted that the northern part of the country received most of the new investments registered in the manufacturing sector, worth $1.97 billion, or 64 percent, in the first part of the year.
Meanwhile, the southern region received $728 million, or 23 percent and the central region $395 million, or 13 percent.
Bac Giang had the highest newly registered capital ($589 million), followed by Quang Ninh ($569 million) and Bac Ninh ($222 million). Binh Duong province in the south ranked fourth with $208 million.
Hong Kong had the highest registered foreign direct investment (FDI) capital in the manufacturing sector, with $852 million, or 27 percent. Singapore was second with $655 million, or 21 percent, followed by China $549 million, or 18 percent, and South Korea $330 million, or 11 percent.
Investment boom
According to Ministry of Planning and Investment (MPI), Vietnam now has 370 Industrial Zones with total area of 115,200 hectares. Of these, 328 IZs are operating outside economic zones (EZs), 24 IZs are within coastal EZs and 8 IZs within bordergate EZs. The projects employ 3.6 million workers.
Tens of IZs in 13 cities and provinces were approved in the first quarter, which promises to provide thousands of hectares of land to investors in the next few years. Bac Ninh is the locality with the highest number of projects, 5 IZs.

These include the 209 hectare Que Vo III IZ with investment capital of $121 million, and the 250 hectare Gia Binh II with the investment capital of $172 million developed by Hanaka Group.
Quang Tri province also has new projects, including the Trieu Phu IZ, covering an area of 529 hectares. The other large IZs include Quang Tri IZ (481 hectares), capitalized at $90 million, developed by a joint venture of VSIP, Amata City Bien Hoa and Sumitomo.
Vinh Phuc is planning to develop new IZs with total land area of 500 hectares, including Song Lo, Tam Duong 1, Thai Hoa – Lien Son – Lien Hoa.
Other projects are in the provinces of Hai Duong, Vinh Long, QUang Nam, Thua Thien-Hue, Nam Dinh and Nghe An.
In the south, Dong Nai plans to develop three more IZs with total area of 6,475 hectares to ease the overload of existing IZs. These include Long Duc IZ (3,253 hectares), Bau Can – Tan Hiep (2,627 hectares) in Long Thanh district, and Xuan Que – Song Nhan (3,595 hectares in Cam My district.
The three IZs have been approved by the Prime Minister and added to the overall plan on hi-tech IZs by 2020 with a vision until 2030.
As of June 20, 2021, Vietnam had attracted $15.27 billion worth foreign investments. The manufacturing and processing sector attracted $6.97 billion worth of capital, which accounted for 45 percent, with 273 new projects, capitalized at $3.09 billion, and 286 projects which registered additional capital of $3.38 billion.
Total FDI capital in the production sector decreased from $8 billion to $6.97 billion in H1 2020 and newly registered capital in the production sector from $3.57 billion to $3.09 billion.
However, in the first half of the year, production capital was $3.38 billion, still higher than the $3.23 billion of the same period last year.
John Campell said that social distancing and travel restrictions had made it difficult for industrial real estate developers to seek clients. 
Duy Anh
Investments in logistics and industrial real estate in the Asia Pacific will double in the next three to five years as investors look to increase exposure to the asset class, Jones Lang LaSalle has forecast in a recent report.  

The latest Covid-19 outbreak, which began in late April, has slowed down the industrial real estate market. There have been only small-scale projects and no large scale one announced.