Many people doubt the feasibility of the project on using AI technology to find Covid-infected people through coughs, now being carried out by Vietnamese scientists.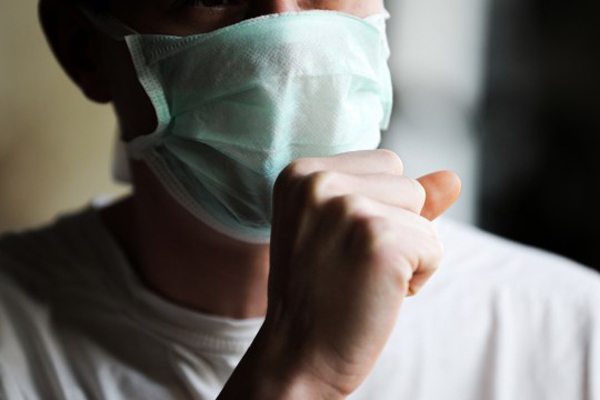 A group of Vietnamese scientists has set to work on a project that uses AI to analyze coughs. The coughs would be recorded by smartphones and then analyzed to diagnose if they are infected with Covid-19.
Like a good mechanic who can hear car engine sounds and find faults, this method can be applied in medical branch. Coughs are one of the signs that reflect the health status of a person. A lot of research works in the world use cough analyses to find diseases.
In 2012, the scientists of Queensland University had a patented scientific research work on using technology to analyze coughs, used for disease diagnosis.
The research team led by Associate Prof Udantha Abeyratne developed a diagnostic tool using smartphones to discover respiratory diseases, including asthma, pneumonia and chronic obstructive pulmonary disease just by 'listening' to patients' coughs.
According to the scientists, physicians consider cough a symptom rather than a descriptive sign of illness. However, there are many different types of cough - wet or dry, hoarse or wheezing.
These symptoms are generally referred to as cough symptoms. However, these descriptions are still very general. Therefore, scientists want to use signal processing and machine learning technologies to read what those coughs mean.
With the research of Queensland University's scientists, recording coughs with smartphones for diagnosis can assist health examination in remote areas where people find it difficult to access medical facilities.
How to diagnose disease through coughs
A stethoscope can recognize sounds with the frequency of 3kHz, while coughs may comprise sounds with the frequency of up to 60 kHz, beyond human's hearing capability. This explains why coughs contain information that cannot be recognized by humans.
Coughs also contain information about breathing rate and the contraction of the ribcage. In people with asthma, the contraction of the bronchi will limit the rate of air flow during a cough and therefore, create typical resonant sounds.
In pneumonia, lung tissues can become infected, leading to a buildup of secretions in bronchi and air alveoli. This limits the overall volume and the airflow speed, thus causing specific sounds. This is important input information to recognize and find the disease.
To analyze coughs, it is first necessary to record coughs with smartphones. After that, the coughs will be analyzed with machine learning algorithms to find out which disease symptoms the sounds are most similar to.
In its simplest form, the technology can be developed into a smartphone app. Users can download the app and use it without accessories, sensors, or even an internet connection.

With the work of the Queensland University, their technology could be used as a tool in pulmonology departments in hospitals. This will help diagnose pneumonia with a much higher accuracy than the WHO method. And scientists believe that this approach can be applied to other respiratory diseases such as asthma and bronchitis.
Vietnamese way
Le Hung, the coordinator of the project on finding Covid-19 infections through coughs (AICOVIDVN), told VietNamNet that the Vietnamese research team will use the results of the publicized research by the scientists from MIT.
Unlike the coughs of normal people, the coughs of Covid-19 infected people could be recognized through four biomarkers, including muscular degradation, changes in vocal cords, changes in sentiment/mood, and changes in the lungs and respiratory tract.
The Vietnamese scientists will use AI algorithms to analyze thousands of cough samples of Covid-19 infected people, the coughs of non-Covid people, or people suffering from other pulmonology diseases.
The system will automatically recognize the characteristics of the damages caused by Covid-19.
In order to get accurate results, the research team needs to use a reasonable AI method, together with complex filters.
The research team still needs more cough samples of Vietnamese people. AICOVIDVN has called on all Vietnamese people, especially F0, F1, F2 and F3 cases, to record their coughs and send to Zalo's bit.ly/dulieutiengho, or Messenger at m.me/aicovn, the official website of the project. 
Trong Dat

A project is being implemented with the participation of Vietnamese scientists who are trying to use AI to discover Covid-19 infections through coughs.

The Ministry of Health's statistics show that more than 80% of Covid-19 patients in Vietnam had only mild symptoms such as mild fever, cough, and fatigue, and recovered on their own after about one week.