A difference in profits of listed companies before and after auditing has left investors worried about the accuracy of finance reports.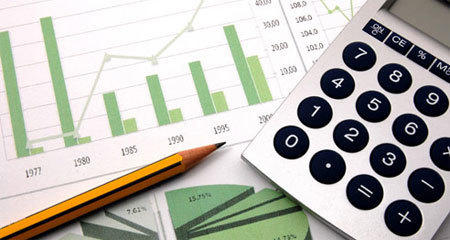 For example, Hoang Anh Gia Lai Group (HAG) has released a biannual finance report reviewed by auditors which showed that the group's post-tax profit is 55 percent lower than in the finance report made by the group made itself.
Ernst & Young Vietnam had requested the adjustment of figures, including the increase of COGS (cost of goods sold). The auditor also expressed doubts about the ability of HAG to continue as a going concern.
The report showed that the accumulative loss by the end of June 2021 had increased by VND1 trillion compared with the beginning of the year.
This is not the first time HAG has seen a big difference in revenue and profit before and after auditing. In late February, HAG recorded an accumulative loss of VND5 trillion carried forward from the past after retroactively reporting losses caused by an increase in provisions against bad receivables, which caused a loss of one third of stockholder equity.
In a 2019 audited finance report, Ernst & Young Vietnam said it could not collect enough appropriate evidence to assess the capability of collecting the debt of VND5.669 trillion (as of December 31, 2019) out of the short- and long-term receivables of VND10.505 trillion.
HAG's 2017 profit also decreased considerably after auditing. The net profit shown in the audited report was VND70 billion instead of VND629 billion. In early 2017, HAG retroactively adjusted 2016's business results, related to the deal of selling HAGL Sugar.
After auditing, the TanTao Investment and Industry JSC (ITA) saw a six-month profit drop of 21 percent because of an adjustment related to an increase in business administration costs.
Dong A Plastics (DAG) turned from a profitable to loss-making enterprise in the half-year audit review because revenue decreased after the adjustment, while the cost price and General and Administrative Expense (G&A) increased.
A number of listed companies have seen big changes in business results in the past. Hiep Phuoc Industrial Zone JSC turned from an enterprise with profit of VND200 billion into one with a loss of VND800 billion after its finance report was audited in 2019.
ACV saw a post-tax profit drop of VND380 billion in its 2017 biannual finance report that was reviewed. NTACO in 2015 took a loss of VND426 billion instead of making a profit of VND30 billion.
The shares of enterprises providing inaccurate information are not attractive to investors, and their prices are low in the stock market.
HAG shares of Hoang Anh Gia Lai have been hovering around VND2,500-6,500 per share in the last three years and are now traded at VND5,100 per share, just one third of the nominal value. The price level is much lower than the peak VND40,000 per share seen in 2008-2009, when boss Duc was recognized as the richest stock billionaire.
ITA shares have been hovering around VND2,000-9,000 per share in the last three years, though Itaco operates in a very hot industry in Vietnam – industrial real estate. Itaco has huge projects capitalized at billions of dollars. At this moment, the shares are traded at VND7,300 per share.
DAG share prices of Dong A Plastics are between VND4,000-7,000 per share in the last three years, now traded at VND5,500, a very low level if compared with other plastics companies such as Binh Minh Plastics (VND54,500), Hoa An (VND49,000), Dong Nai Plastics (VND20,000) and Tien Phong Plastics (VND51,600).
Explaining the breach of loan commitments and the doubts about the ability to continue as a going concern, HAG said the group expects to generate cash flow from partial liquidation of financial investments, debt collection and from ongoing projects.
The company is working with lenders on adjustments of the breached terms of loan agreements.
Itaco is still facing difficulties. At the 2021 shareholders' meeting, Dang Thi Hoang Yen, chair of Itaco, said the company would divest affiliated projects to gather strength on industrial real estate development, which is believed to have great potential in the future. It may give up the Kien Luong Thermopower Plant and withdraw from resort projects in Phu Quoc and Da Lat.
The Vietnamese stock market is hot at the moment with a high number of new investors joining the market over the last 1.5 years. In the first six months alone, 620,000 new accounts were opened by domestic investors, higher than the total accounts opened in 2020 and 2019 combined. 
Luong Bang

Management of electrical and electronic waste is a challenging issue in Vietnam. 

A week after the State Bank of Vietnam issued Circular 14 on debt rescheduling to alleviate the difficulties faced by businesses due to the COVID-19...