Prime Minister Nguyen Xuan Phuc said that the country must be stable to develop, and the most important driving force for development is to use technology, especially digital technology.
Destroy old thinking 
Although the climate of digital transformation is taking place strongly in Vietnam, many people still wonder: "Will Vietnam take advantage of this opportunity?" 
Mr. Le Dang Dung, acting President of Viettel, said that in order to participate in the 4.0 revolution, we must destroy many things that have existed before. To do so, thinking must be very bold, accepting to destroy what already exists. Policy and institutions must accept the new. This can be simple to say, but in practice it is still slow. For example, we want to promote digital banking, but the roadmap and institutions for this are still very much debated.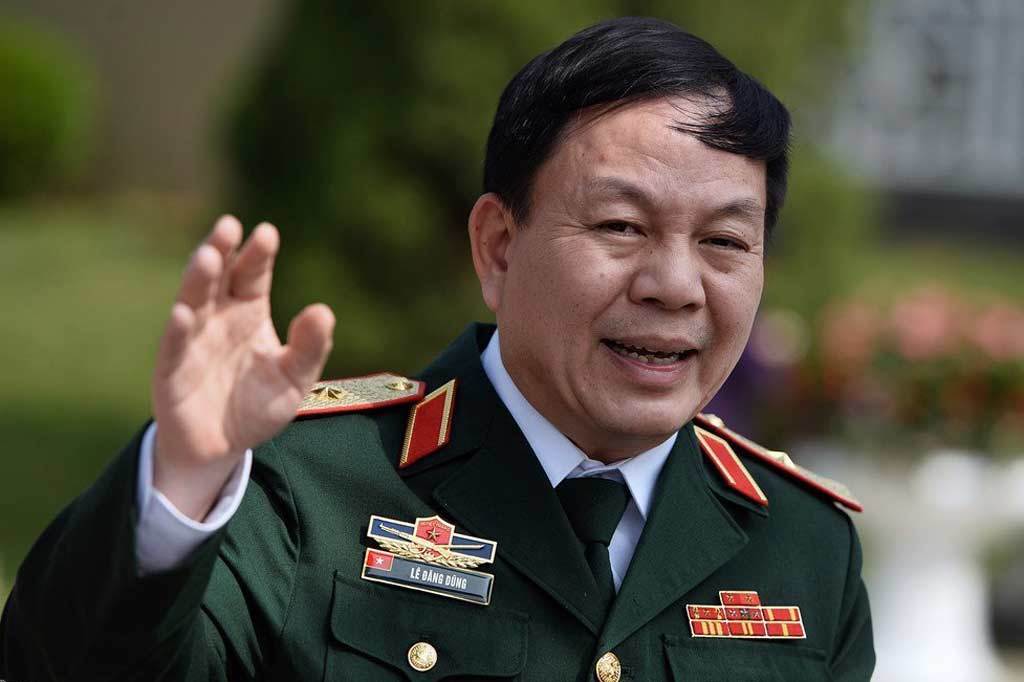 Major General Le Dang Dung, Acting Chairman of Viettel
"In order to run a digital society, it is imperative to build a digital government. In the 4.0 revolution, people are moving faster because young people can access new things very quickly and the 4.0 technology really helps people a lot in their daily activities, medical treatment, study, business... But in many cases, when they are applied, there are many problems with institutions and policies. If this problem is solved, the society will move fast. Viettel has set two missions for itself: creating standard 4.0 technology products in accordance with its orientation and expressing their voice and promoting institutions and the digital government to go faster," Dung said.
According to Dung, if we wake up every day and keep saying that we are at the starting point in this 4th revolution, it means we are very slow compared with other countries in the world. With each passing month, the world has gone very far. Therefore, not to lose our own opportunities, the entire society from government to enterprises need not only to be highly determined but also take concrete actions to perform digital transformation.
Commenting on opportunities for digital transformation, Truong Gia Binh, Chairman of FPT, said that national digital transformation is transforming the entire economy and enterprises; and transforming the entire society into a digital society with the aim of increasing labor productivity, comprehensively changing the employment structure, creating an outstanding growth engine for the country.
Digital leaders are those who know how to use the latest technologies of the Industry Revolution 4.0 to support their mental activity. Current leaders all need to prepare themselves with digital skills to innovate, and train machines to quickly serve their businesses because "speed" is the success philosophy of the Revolution 4.0.
According to Mr. Binh, a digital leader needs to know where he is in the digital space in the next three years and what he or she must complete in the first year of digital transformation. Digital transformation in Vietnam will only take place within the next 15 years, so business leaders need to quickly seize this opportunity to develop and change themselves. "If we do not succeed at this stage, we will have to face an aging population, poverty and a ruined environment," Binh said.
Speaking to the ICT business community recently, Mr. Nguyen Huy Dung, Director of the Department of Informatics, Ministry of Information and Communications, emphasized that digital transformation is the transformation from traditional familiar space (ground, sea, sky, universe) to cyberspace.
The first transformation is the level of information digitization. At a higher level, it is the digitization of a business process and the highest level is to bring the agency and organization from the traditional environment to the cyber environment. The conditional process of digital transformation has been accelerating in the last five years due to the 4th industrial revolution.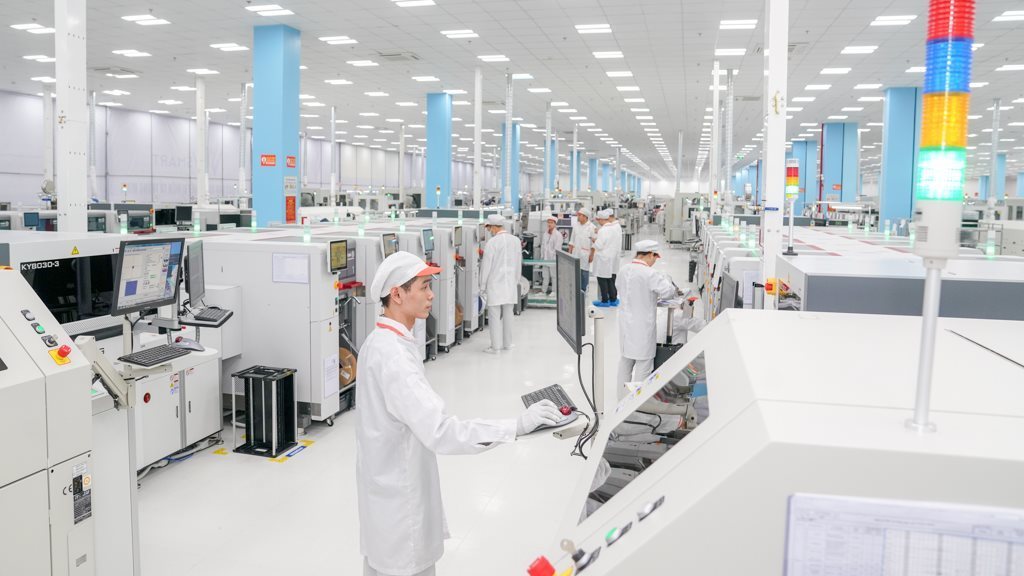 Smart factory
In Vietnam, digital transformation has already begun, especially in some industries such as finance, transportation, agriculture and tourism. 
Prime Minister Nguyen Xuan Phuc affirmed: "The Government considers the digital economy an important driving force for development in order to make a shortcut for Vietnam in development."
According to the Prime Minister, the country must be stable for development, and the most important motivation for development is to use technology, especially digital technology. Whether the country develops strongly or not is dependent on the application of technology.
Vietnam will become a digital country
The National Digital Transformation Program to 2025 has just been approved by the Prime Minister, with a vision to 2030, that Vietnam will become a digital, stable and prosperous country, pioneering in the experiment of technologies and new model.
The program defines a vision to 2030 that Vietnam becomes a digital, stable and prosperous country, pioneering the testing of new technologies and models. This program aims to both develop digital government, digital economy, and digital society, and form Vietnamese digital technology enterprises with global capacity.
In terms of digital economic development, improving the competitiveness of the economy, the goal by 2025 is that the digital economy will account for 20% of GDP. Other goals include: By 2025, Vietnam will be in the group of 50 leading countries in IT, group of 50 countries leading in competitive index, and group of 35 countries leading in innovation.
For digital society development, narrowing the digital gap, the basic goals by 2025 are: having fiber optic broadband network infrastructure covering over 80% of households, 100% of communes to be covered with 4G/5G mobile network services and smartphones, and over 50% of the population have electronic payment accounts.
Thai Khang

Accelerating the digital transformation process is considered to be an important premise for Vietnam to realize the opportunities brought by the industrial revolution 4.0.

One of the key contents of the draft report on the implementation of the 2011-2020 Socio-Economic Development Strategy and the development of 2021-2030 Strategy is the strong development of science, technology and innovation