Pham The Anh, chief economist at the Vietnam Institute for Economic Policy Research (VEPR), believes that social security support must be given to people who have had to shut down their business or have lost jobs because of lockdowns.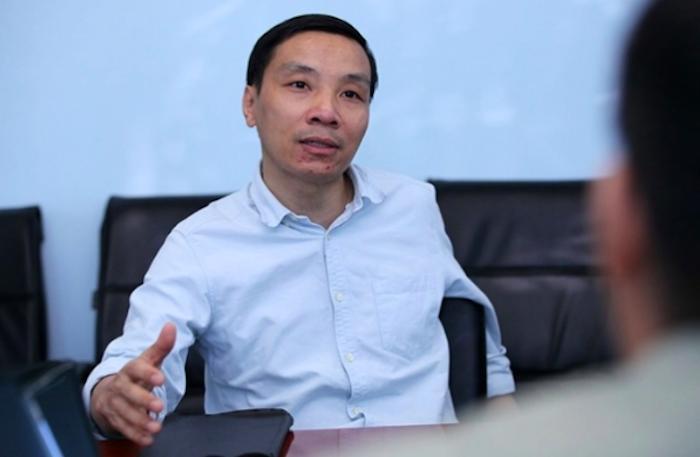 Pham The Anh, chief economist at the Vietnam Institute for Economic Policy Research
What do you think about the Government's latest moves in the recent Covid-19 outbreak?
The latest outbreak is more complex than the previous ones because we still cannot trace the pathogen. The virus has been spreading in many cities and provinces and we have not found the source (F0).
However, our behavior now is different from before. In previous outbreaks, we imposed lockdowns on a large scale – the whole country and the whole province of Hai Duong. But we cannot do the same this time, because lockdowns will seriously affect the national economy.
The Government is having a more appropriate response to the outbreak. Though the situation is serious, it doesn't intend to impose social distancing on a large scale, but make appropriate decisions depending on local situations and conditions.
To date, a lockdown has been imposed only in Bac Giang province. This shows the Government's efforts to mitigate the adverse effects of the pandemic to the national economy.
In fact, we have to face the fact that it is impossible to completely stamp out pathogens in society. There are still pathogens which may break out. When a new outbreak recurs, we will have to zone epicenters to stamp out the spread. This is a way to minimize possible negative impacts on the economy.
What is your prediction about the seriousness of this outbreak's impacts on the economy?
The impact on the economy seen in the indexes about growth is not too serious. This is because the biggest contribution to economic growth comes from exports, the public sector and large enterprises.
Exports are created mostly by foreign invested enterprises and industrial zones. Except for the industrial zone in Bac Giang, where many infections have been discovered, the operation in other industrial zones continues.
The impact of this outbreak has been inconsiderable and disruptions in production have not occurred. The figures about exports still sound better than those of last year.
The response to the pandemic outbreak last year caused disruptions in production and goods supply. But the Government and businesses have better responses this year.
However, this recurrence has a serious impact on people's lives. The people and small businesses with weak resilience, especially those in lockdown areas, are suffering.
However, the value created by small and medium enterprises, or micro enterprises and household businesses, and their contribution to GDP, is not very high. Therefore, GDP won't be affected much by the outbreak.
The problem is that people now have more difficulties because they have been struggling for one year and their resilience is getting weaker.
The 6.5 percent GDP growth rate set by the Government is really ambitious and challenging. It could be difficult to reach that goal even if there was no epidemic. So, it is understandable if the target is unattainable.
In 2020, developed countries seemed to have fared worse from the pandemic than developing countries. But the opposite thing is occurring this year. Developed countries such as the US, UK and European countries have pioneered vaccination programs on a large scale, so they are coming back to normal.
The center of the pandemic has moved to developing countries. Vietnam still has stable production, so it has advantages over other countries. Our exports are still good. The US and European markets are recovering gradually after large economic packages were provided, so the demand for Vietnam's goods is increasing.
Vietnam's exports to the US keep increasing significantly. We have advantages in comparison with regional countries in production capacity and our goods' competitiveness. Our production has not been disrupted.
Do you have any recommendations on policy solutions for economic recovery?
I believe that we should only call for economic stimulus packages to prolong resilience but not to stimulate production again.
I mean that the aim of the policies is helping enterprises prolong their resilience and give social security support to those who have shut down their business, or lost their jobs or livelihoods because of social distancing. Social security policies and subsidies to these people should be a top priority.
As for the enterprises which have lost demand, we need to help them prolong their resilience by paying old debts and easing the financial costs related to building and land rents, and help them pay workers so they don't have to lay off workers. This will allow them to resume production after the pandemic is over.
If businesses go bankrupt, when the pandemic is over and the demand for goods increases again, we will then have no enterprises to produce goods.
Social security support must reach people and businesses. And businesses that receive support have to commit not to lay off workers. 
Lan Anh

To spur on local production and achieve its desired economic growth goal, Vietnam is to enact new financial solutions aimed to assist the business community.

The government had placed large sums of money into circulation to support the domestic economy during the ongoing Covid-19 pandemic.