The tragic level of box office revenue of most films that have been adapted from books is examined by cinema critic Nguyen Phong Viet.
Low gross revenue does not necessarily reflect the true value of a movie. However, around 90% of the down-market films obviously just attract limited audiences. Many recent low box office movies involved screenplays that have been adapted, borrowed or inspired by renowned Vietnamese literary works. Movies Cau Vang, Kieu… are cases in point.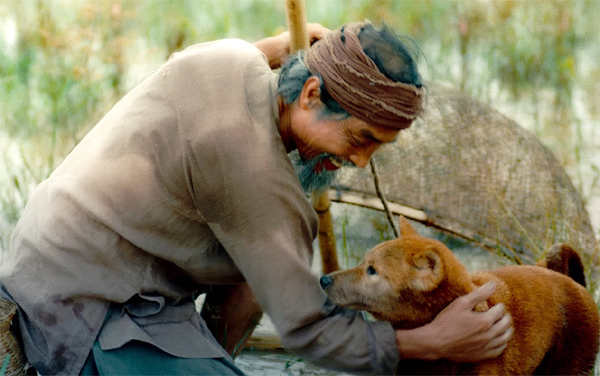 'Cau Vang' based on famous works of writer Nam Cao failed in both sales and quality.
Adapted films no doubt require challenging production and are always placed in comparison with movies of the same genre and topic, let alone successful works that have previously been read by the audience.
While literature is subjective, a film is made entirely from the director's own point of view. To narrow this gap requires excellent screenwriters who are capable of reconciling their individual creativity and the audience's advance visualizations, creating a requisite harmony in terms of the visuals of the movies.
The movie "Kieu" in theaters has received mixed opinions.
Most of the Vietnamese literary works selected for filmmaking are old. It is this distance that leads to deviations in the context, props, costumes, and even character creation.
Without any standard documents, film production is done based on unorthodox ones, personal studies, and trust in people with historical knowledge.
Consequently, the controversy never ceases between the audience that watches movies with their distinctive sentiments and the directors and producers who make their films through their own perspectives.
Film studios with the competence to reproduce a desired space are the key to flawless movies with historical elements and ancient settings which regrettably are still a far-fetched dream in Vietnam as reconstructing a scene based on an existing one is always a high expense of money, time and energy of the crew.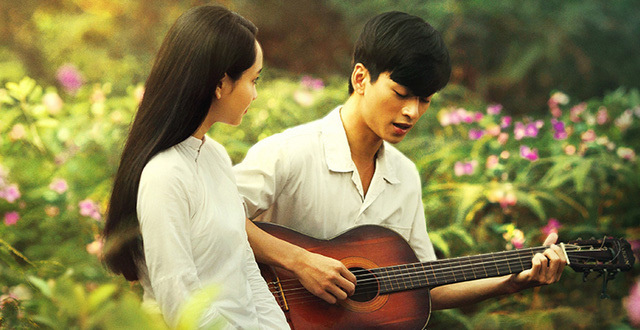 A scene from movie 'Mat Biec' (Dreamy Eyes).
Only until movies Fan Cuong (Fanatic), Co ba Saigon (The Tailor), Song Lang or Toi thay hoa vang tren co xanh (I see yellow flowers on green grass), Mat biec (Dreamy eyes) did filmmakers rebuild a corner of old Saigon and a scene of the market and provincial roads. Whereas if there is a spacious studio with the basic design foundations available, things are far more effortless for the crew who can then focus on acting and storylines instead of every little detail of the scenes.
Acting is the remaining core to an engaging film adapted from a literary work. A film with old time setting will always be demanding for actors regarding expressions and physical movements.
Even how to hold a glass of water, wear a shirt, take one step... involves particular culture, behavior, status ... of the characters in the past, which has not been fully reflected by most Vietnamese films. An attractive narrative with the sharp mindset of directors and editors also plays a significant contribution to the success of a movie... Alas, resolving the challenge is a far cry from acknowledging it.
Video: Trailer of "Cau Vang"
Nguyen Phong Viet

The Lunar New Year (Tet) has always been an ideal occasion for film distributors, but it will probably be different in 2021. 

Two Vietnamese films earned several billions dong on one day in cinemas last week, following a postponed release date in February amid a COVID-19 outbreak.
Only films that reflect people's aspirations and reality of life and move the public can free the film industry from the current impasse and crisis.