After nearly three months of social distancing, the conditions to loosen anti-pandemic measures to some extent are being discussed so that localities, businesses and people can feel more comfortable.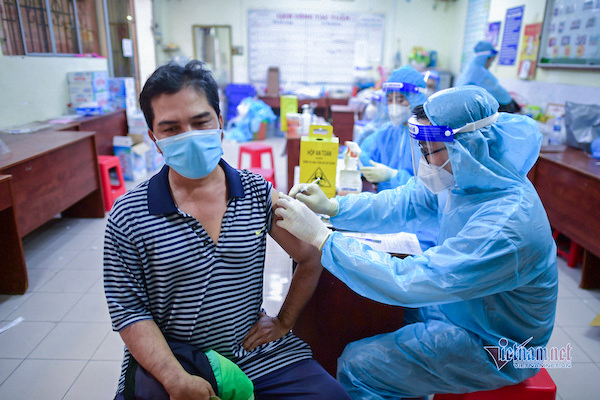 Many articles about changes by world leaders about the pandemic have recently been published in local newspapers.
Mike Ryan, executive director of the World Health Organization's (WHO) Health Emergencies Program, has been reported as saying that the virus is here to stay with us and it will evolve like influenza viruses.
Singaporean Prime Minister Lee Hsien Loong said the pandemic would subside one day but not completely disappear. It will become an endemic disease.
The pandemic will continue if SARS-CoV-2 continues to mutate in unvaccinated countries, diminishing the hope of eradicating the virus.
The previous expectation of achieving herd immunity thanks to vaccinations has been dashed with the appearance of the Delta variant, which spreads very rapidly. The 'new normal status' is not 'herd immunity' or 'zero Covid', but 'living together with the virus'.
With this viewpoint, many countries have changed their management activities, production and circulation activities to a new normal state.
Of course, the virus has killed many people and overloaded the healthcare system, and living together with the virus doesn't mean acceptance. What countries are doing is creating policies that will adapt to the situation and not allow the pandemic to develop beyond the treatment capability of the healthcare system.
Adapting to live with the coronavirus and turning Covid-19 into an endemic disease on the basis of vaccination coverage is the only choice.
Preparing for 'vaccine green card'
This viewpoint is also affecting Vietnam's leaders, who have been 'tracing positive cases', 'separating them from the community' and 'zero-Covid' policies.
In HCM City, more than 110,000 positive cases are allowed to quarantine at home, simply because there are not enough resources to build concentrated quarantine centers and hospitals to receive 7,000 infections a day. Eighty percent of them have no symptoms or mild symptoms.
The total number of vaccination shots by September 7 had reached 6,884,159, including 6,175,513 first shots and 708,646 second shots, which means 84 percent coverage for the first shot and only 6 percent for the second shot.
The figures are expected to rise to 90 percent and 33 percent, respectively, by September 15, the date the Government asked localities to control the outbreak.
HCM City's leaders are now preparing a 'vaccine green card' policy, and speeding up vaccinations to be able to reopen the economy. The city is considering easing requirements on social distancing for people who have had one or two shots.
Pressure
According to research by the University of Economics and Law (UEL), since the beginning of the fourth wave, the most serious so far, many of the 288,333 businesses with 3.2 million workers in HCM City have had to suspend operation. Only 717 businesses out of 1,527 businesses in hi-tech parks, Industrial Zones (IZs) and Export Processing Zones (EPZs) have maintained operation at different levels, and only 65,000 out of their 345,000 workers are still working.
The total goods and services retail turnover in August and the industrial production index dropped sharply by 59.4 percent, 92.3 percent and 49.2 percent, respectively. Meanwhile, FDI decreased by 43.6 percent. The number of newly set up businesses dropped by 17.5 percent in quantity, and there was a 30.3 percent drop in registered capital.
The research team estimates that if the outbreak lasts until the end of September, and the 'new normal status' is set up in the second half of October, HCM City's GRDP (Gross Regional Domestic Product) 2021 would fall by 13.48 percent compared with the previous year.
"The damages to the economy will be quite serious. The economy is very likely to fall into recession," the research team warned.
HCM City authorities have recently allowed food and beverage service providers, units that provide postal, telecommunication, office informatics equipment and educational equipment (with business household registration certificates) to operate from 6am to 6pm, but under a take-away mode only.
HCM City has also allowed supermarkets, convenience stores, food stores and shippers to operate only within districts and within Thu Duc City; medicine, medical equipment production and training facilities can operate from 6am to 9pm.
Everyone in the city needs to prepare and learn how to prevent Covid-19 to protect themselves in the new circumstances. 
Tu Giang

HCMC has begun to see a drop in the number of confirmed coronavirus cases, especially the decline in severe patients and death rates.

More than 103 million doses of COVID-19 vaccines are expected to be delivered to Vietnam in the remaining months of the year, according to the National Steering Committee for COVID-19 Prevention and Control.