Receipts from taxes are on the decrease, which show that goods consumption and production of enterprises have been hit hard by the Covid-19 crisis.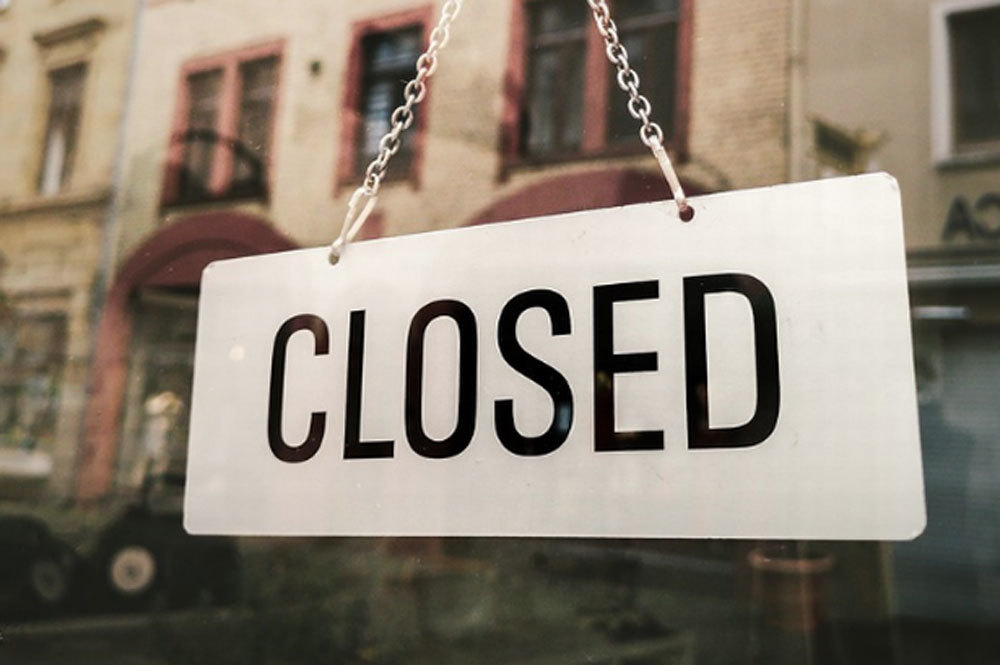 EuroCham's newly released report on business index during social distancing periods showed that 18 percent of businesses in the manufacturing industry have transferred a part of their orders or production demand to other countries, while 16 percent are considering doing this.
EuroCham's Chair Alain Cany said this was just a temporary decision. However, if social distancing lasts two or three more months, the situation will become more serious.
Meanwhile, a survey by the Association of German Chambers of Industry and Commerce (DIHK) of German investors in Vietnam found that 60 percent of businesses confirmed the disruption of supply chains, which has caused serious consequences.
Up to 83 percent of businesses said they have suffered from production disruption because goods transport, circulation and consumption have been adversely affected.
Nearly 60 percent of French enterprises in Vietnam said they have been facing difficulties in the last six months. About 56 percent said they have had to suspend or scale down production by 80 percent at least in the last two months.
The French Chamber of Commerce and Industry CCIFV said French businesses are worried as production costs under the 'three on-the-site' model have risen, while output is low and goods circulation is stuck. About 62 percent of businesses fear they may have to stop operation if the situation does not improve in 3-12 months.
Vietnamese enterprises appear to be suffering even more heavily. The Vietnam Chamber of Commerce and Industry (VCCI) reported that in the last three months, since the fourth Covid-19 wave broke out, businesses fell from 75,000 to 250 by August and they have been operating at a moderate level.
In Can Tho alone, nearly 10,000 businesses, or 95 percent of total, have closed their doors.
The longer the lockdown lasts, the bigger losses to businesses
The General Department of Taxation (GDT) has reported that state budget collections in August fell sharply, which reflected the impact of Covid-19 on businesses.
The collections from major taxes fell sharply. VAT collection, for example, was 57 percent of the first 7-month average level. The figures were 60 percent for personal Income tax, 59.5 percent for luxury tax, and 72 percent for environmental protection tax.
The tax collections were estimated at 60 percent from State owned enterprises, 41 percent from foreign owned enterprises and 35.7 percent from private domestic enterprises. The statistics show that the private sector has suffered the most from the pandemic.
The registration tax collections in August totalled VND970 billion, a surprisingly low figure since January 2020 and VND2.3 trillion lower than the first 7-month average level.
These taxes and fees all relate to people's goods consumption. Luxury tax is connected to the sale of cars and luxury goods, registration tax to cars, motorbikes, houses and land purchases, and personal income tax to people's income.
Receipts from taxes are on the decrease, which show that goods consumption and production of enterprises have been hit hard by the Covid-19 crisis.
According to the taxation body, it's now difficult to collect tax because social distancing is being imposed in 23 localities which make up 70 percent of total state budget collection.
In these localities, the collections in August accounted for 55.6 percent, or 10 percent lower than the 7-month level.
To Hoai Nam, Deputy Chair of the SMEs (small and medium enterprise) Association, said after the fourth social distancing campaign, the revenue of many businesses dropped by 50 percent. The demand from industries has decreased sharply, while input costs and transport costs are on the rise, and materials are lacking.
Nam said the damages to the economy are also clear. A number of indexes, including industrial development, retail turnover and consumer goods consumption, have decreased.
The index for industrial production (IIP) in August decreased by 8 percent compared with July, and by 6.7 percent against the same period last year.
He also warned of long-term consequences to the economy. Unreasonable administrative commands and complicated procedures have eroded businesses' confidence. Foreign partners' confidence has also decreased because of supply chain disruption, resulting in tardiness in delivery.
"The longer the social distancing lasts, the bigger damage it will cause to production activities," Nam warned.
Pham Chi Lan, a respected economist, also thinks that it's necessary to loosen strict control measures to facilitate production and business. A cautious resumption of production and business activities is advisable for now. 
Tran Thuy

The Hanoi authorities are considering relaxing restrictions on selected services as the capital city seeks to revive the economy following the improvement of the coronavirus situation.

After nearly three months of social distancing, the conditions to loosen anti-pandemic measures to some extent are being discussed so that localities, businesses and people can feel more comfortable.