Vietnam ranks 70th among 190 economies in this year's Doing Business 2020 report released by the World Bank (WB). One year earlier, it ranked 69th, and in 2018, it was 68th.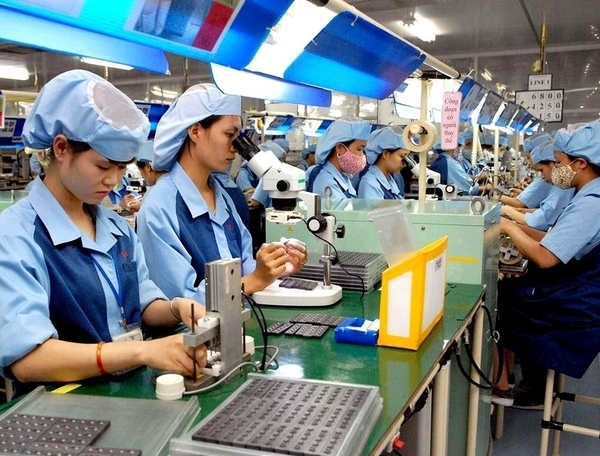 Phan Duc Hieu, deputy head of the Central Institute of Economic Management (CIEM), noted that at an ASEAN conference on business environment held in Laos, a representative from Indonesia spent time talking about the achievements the country had gained and then mentioned its problems.
The speakers from Vietnam and Laos talked about achievements and their pride in what Vietnam and Laos had gained. Only the representative from Singapore went straight to the point and talked about the things the country still could not do and admitted that reform still could not satisfy businesses' expectations. He did not say anything about achievements.
Hieu explained that Vietnam has gained achievements in business environment reform, but the country must not to rest on its laurels. If it does, it will not be able to step up reform, he said.
Singapore has topped ASEAN in the World Bank's Doing Business report ranking since 2016, and ranks second out of 190 listed economies in the world. Meanwhile, Vietnam ranks 70th, Indonesia 73rd, and Laos 154th.
A report from the Vietnam Chamber of Commerce and Industry (VCCI), "Vietnam's business environment reform program: Perspective from enterprises", released on April 20 shows that reform momentum is slowing down.
As for business startups and the business registration index in 2020, 72.5 percent of surveyed enterprises gave 'good' and 'very good' comments, compared to 77.3 percent in 2019.
The social insurance payment index remained unchanged in 2020 with 59.7 percent of businesses giving 'good' and 'very good' comments about procedures.
The bank loan access index in 2020 was nearly the same as 2019, with 60.2 percent giving 'good' and 'very good' comments.
Surveys found that administrative procedures related to construction were not easy for enterprises. Judicial reform in contract dispute settlements got a higher score, but the improvement was inconsiderable: only 58.4 percent of businesses said the courts settled the disputes well.
Meanwhile, the number of enterprises that had to obtain certificates on meeting business conditions rose to 59 percent in 2020 from 48 percent in 2018 and 52 percent in 2019.
The PCI 2020 Report (provincial competitiveness index) released by VCCI on April 15 showed that the PCI index saw a slight decrease compared with 2019, while the 'stars of reform, i.e the provinces leading in previous PCI reports, made fewer breakthroughs, reflecting a slowdown in reform.
Administrative procedures related to customs, tax payments, fire and explosion prevention, social insurance and business establishments were described as the most complicated and troublesome.
Meanwhile, the transparency index of many localities fell sharply in 2020. About 57.4 percent of businesses complained that relations with government officials were needed to obtain documents promulgated by local government.
The area expected to see the biggest improvement was the elimination of business conditions. However, the reduction of business conditions reached a peak in 2018. The enthusiasm at ministries and branches for doing this has decreased considerably since 2019. There are still many unreasonable, nontransparent business conditions.

Vietnam ranks 70th among 190 economies in this year's Doing Business 2020 report released by the World Bank (WB). One year earlier, it ranked 69th, and in 2018, it was 68th.
Analysts say that the business conditions' elimination and support for businesses to join the market are weak. Ministries and branches affirmed that they have cut down 60 percent of business conditions, but this is only on paper. The actual figure is just 30-40 percent.
The required procedures for joining the market remain complicated and overlapping. There are many unnecessary, unclear and complex requirements related to land use planning, construction and environment. These are the barriers preventing businesses from joining the market, according to VCCI Chair Vu Tien Loc.
Using digital tools in reform
The Doing Business 2020 report released by the World Bank in late 2019 showed that Vietnam's ranking fell in the last two years, from 68th out of 190 countries to 69th in 2019 and then 70th in 2020.
Some of Vietnam's indexes have always been in the second half of the ranking, including tax payment and social insurance (109th), business startups (115th), and business bankruptcy procedures (122nd).
Vietnam ranks fifth overall in ASEAN, after Singapore, Malaysia, Thailand and Brunei. However, the gap between Vietnam and the top 3 is wide: Thailand ranks 21st out of 190 countries, while Malaysia is 12th and Singapore second.
According to Hieu, business environment reform in Vietnam is not equal in all business fields. Some ministries and branches have been ahead in reform, while others have seen little progress.
The Doing Business report shows considerable upward movement in the electricity access index (from 135th to 27th). But Vietnam fell from 104th to 122nd in the business bankruptcy index and from 47th to 68th in contract dispute settlement.
The inconsiderable score increase shows that reform in Vietnam has slowed down and Vietnam has been passed by other countries.
Economists warn that Vietnam is facing serious challenges implementing the plan to become one of the four most attractive business environments in ASEAN.
First of all, Vietnam needs to exceed Brunei, which is now in the 66th position. The business environment has improved but it is still below the expectations, while reform is slowing down.
The economists say if Vietnam moves forward but other countries proceed more quickly, Vietnam will lag behind.
In the next development period, Vietnam needs to review reform performance and measure the gap between it and other countries in order to draw up a new reform roadmap.
Experts believe that Vietnam needs to use intelligent tools that can monitor the reform process – IOC, or an intelligent operation center solution.
With automatic alerts based on Big Data, this will help leaders have a comprehensive overview, which will enable them to make more timely and accurate decisions.
Pham Dinh Thuy from the General Statistics Office (GSO) believes that the GDP growth target of 6.5 percent set by the Government is feasible in the normal situation.
The free trade agreements (FTAs), to which Vietnam is a signatory, including Comprehensive and Progressive Agreement for Trans-Pacific Partnership (CPTPP) and the EU-Vietnam Free Trade Agreement (EVFTA) will open up doors for it to further integrate into the world. 
Tran Thuy

Vietnam's digital economy will likely reach 52 billion USD in value by 2025, according to the e-Conomy SEA 2019 report by Google, Temasek and Bain & Company.  

After decades of development, HCM City, Vietnam's biggest growth engine, has found out that it has lagged behind not only regional metropolises but also some other big cities in Vietnam when it comes to the pace of growth.