Many cities and provinces are reopening hesitantly due to fear of the pandemic as their leaders are very cautious in making decisions because of the pressure of responsibility.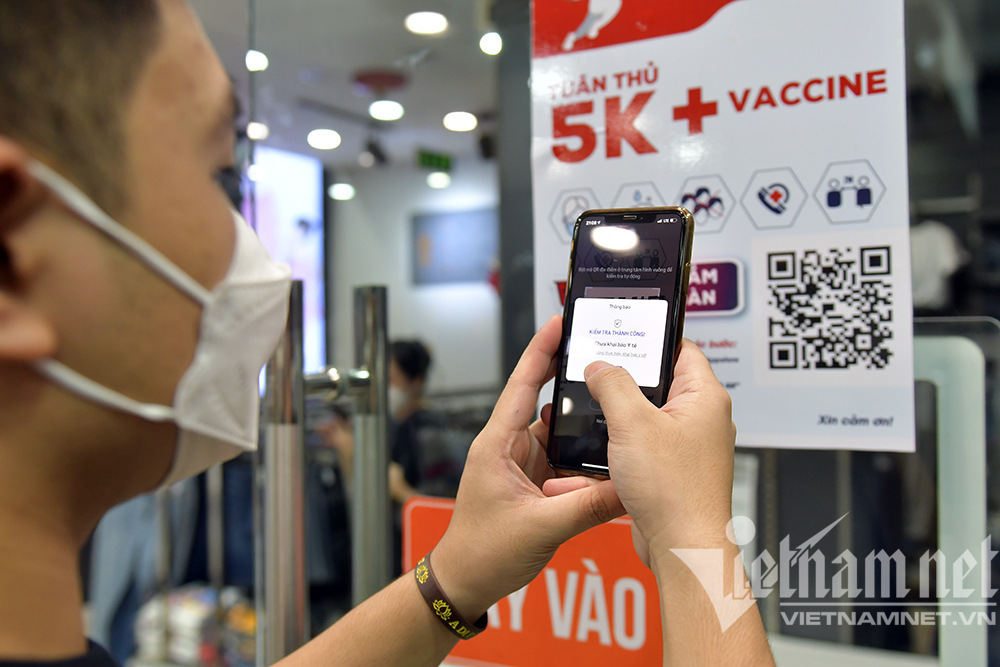 "Many localities, from provinces to districts and communes, have released decisions which go beyond their authority and don't follow instructions by central agencies. Local authorities don't actively solve the problems of enterprises in their localities. As a result, enterprises have to send petitions to the Prime Minister and Government."
This is one of the problems during the process of restoring production and business activities mentioned in a document from the sub-committee for production and goods circulation under the National Steering Committee for Covid-19 Prevention and Control to the Prime Minister and committee's head on September 24, 2021.
Meanwhile, the consumption markets, especially export markets, have narrowed. The input materials for domestic production are lacking because suppliers have halted operation, causing disruption of supply chains, while material prices are escalating in the world market.
The enterprises running production under the 'three on-the-site' principle want to rotate workers to maintain production, but localities still have not shown effective measures to ensure safety.
Meanwhile, the capability of local healthcare units remains limited, unable to satisfy the requirements on rapid and PCR testing, vaccination, localization, and tracing and isolating positive Covid-19 cases in enterprises.
"A lot of enterprises are exhausted. The General Statistics Office (GSO) reported that 85,000 businesses were set up in the first nine months of the year, but up to 90,000 businesses left the market," said Vu Tien Loc, former chair of the Vietnam Chamber of Commerce and Industry (VCCI) at a seminar held recently.
"This is the first time the number of businesses leaving the market is higher than the number of newly set up businesses," Loc said.
Even the enterprises maintaining production activities are running at just 10-15 percent of capacity. They cannot run at higher capacity because production costs are too high.
Loc said that businesses have to bear pressure from pandemic prevention and control measures; business performance; and psychological consequences.
Medical and business consequences are worrying and it will take a lot of effort and time to settle them. However, psychological consequences prove to be the heaviest.
"I think after the crisis, many businesses will have to give up because they feel worried and insecure, unable to continue," Loc said.
"This would cause very serious damage to businesses in particular and the economy in general," he warned.
Loc cited a survey as saying that more than 20 percent of orders and contracts cannot be implemented because partners have shifted to work with others. These include orders for the Christmas and New Year sale seasons.
Vietnam is 'missing a beat' in comparison with other countries, including strategic partners and rivals. Loc believes that Vietnam's enterprises have missed 20 percent of opportunities.
Safe adaptation
Loc stressed that 'reopening' is actually a bailout, a support package that helps businesses 'breathe'.

Many cities and provinces are reopening hesitantly due to fear of the pandemic as their leaders are very cautious in making decisions because of the pressure of responsibility.
The market reopening measures taken when HCM City and other cities/provinces controlled Covid-19 are good news for reactivating and recovering the economy and marking the comeback of enterprises. Of course, enterprises will face a lot of challenges on the path to return to the market.
"We have missed a lot of opportunities for year-end orders. But we can put hope on the orders for 2022 spring-summer season, as Vietnam's economy will surely bounce back in Q1 2022 thanks to the great efforts by the Government and the business circle," Loc said.
An official of the Ministry of Industry and Trade (MOIT) said businesses are expecting the promulgation of temporary guidance on safety and controlling Covid-19 effectively now being drafted by the Ministry of Health (MOH). MOIT offered suggestions about the draft three weeks ago.
The regulation is expected to be applied throughout the country.
A tentative regulation in the Draft says that localization on the smallest possible scale will be applied when positive Covid-19 cases are found. The assessment of the pandemic level will be implemented at the commune, residential quarter, hamlet and village levels, not at district and province levels.
If lockdown is applied at commune level, commune's chairs will have to report to districts' chairs. If lockdown is applied at district level, districts' chairs will have to report to provinces' chairs. Meanwhile, provinces' chairs will report to the Prime Minister about the lockdown in their provinces before the application.
The sub-committee for production and goods circulation has also proposed early guidance on safe adaptation and effective control of Covid-19, so that local authorities can have a legal basis to implement reopening measures.
"The document needs to be promulgated as soon as possible," the official from MOIT said.
He said that that once the reopening strictly follows the instructions by the central agencies, localities' worries about responsibility will be lifted. If so, workers will have jobs and they won't have to leave large cities for hometowns as they have been doing. 
Luong Bang

The number of enterprises reopening at export processing zones and industrial parks in HCM City has reached 66.8 per cent, while at the Saigon Hi-Tech Park the rate is 74.3 per cent.

Minister of Planning and Investment Nguyen Chi Dung has been assigned a difficult task – drafting a program on recovering and developing the economy in association with improving economic autonomy in 2022-2023.