The departure of a number of startups in 2020 indicate that 'impractical' ideas do not bring success.
Established in 2016, WeFit's core model was developing a fitness gymnasium sharing app.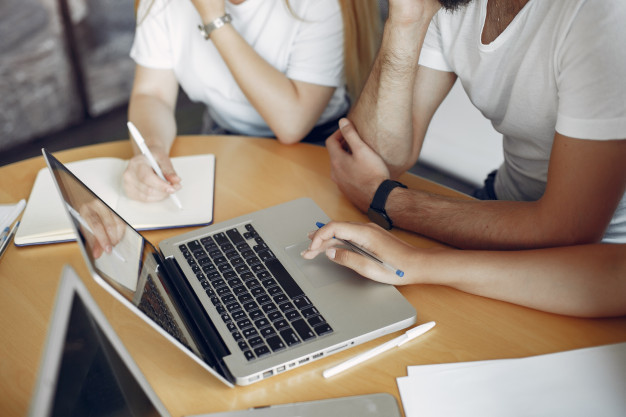 Users bought membership cards (from one-month to 2-year) to use the services of the gyms and facilities of WeFit's partners at anytime and anywhere.
As for gyms, except for clients who bought membership cards, the company also received other clients to optimize their business.
After one year of establishment, by 2017, WeFit had 5,000 clients using services monthly, 600 partners in Hanoi and HCM City, and turnover of $700,000.
The initial results helped WeFit receive funds worth $155,000 from ESP Capital. In early 2019, WeFit announced it had successfully called for $1 million worth of capital from CyberAgent Capital, KBInvestment and other angle investors.
After a period of operation, problems arose.
WeFit then offered a lot of preferential service packages. In 2018, the app in some periods only collected VND2.6 million for an unlimited service package for three months in HCM City. Clients also got 3-4 free spa sessions.
Those who registered during the promotion period received a sports bag. Similar incentive programs were regularly run throughout the year.
WeFit owed money to its partners. Meanwhile, the loopholes in the management policies were exploited by WeFit's clients, which caused a big loss.
In early 2020, the newly appointed CEO Nguyen Hai Dang of WeFit admitted the presence of many 'virtual' bookings, i.e. many people sharing the same accounts.
The Covid-19 outbreak dealt a strong blow on the economy, which forced WeFit's partners to suspend operation. Because of this, there was no source of income and the capital was eventually exhausted.
On May 11, Onaclover, the technology firm and former owner of WeFit, which later changed its name to WeWow, sent an email to clients declaring bankruptcy.
In another case, the E-ride hailing market, a number of e-hailing apps, after noisy debuts, quietly left the market.
Startup assessment

Entrepreneurs need to answer questions if their products are suited to market demands, and if the markets are large enough for investors to spend time and money on startups to help them develop.
Pham Duy Hieu, deputy chair of SVF, said it is necessary to analyze the capability of startups and their potential. The capability can be seen in the way they adjust their interactions with clients and change their resources.
Hieu said in the three months after Covid-19, he brought a 'culture of making adjustments' to his business. Those adjustments helped the business succeed.
Hieu said that the value of a business is not only in products, business licenses and workforce, but the 'flag' and ideals of the founders.
"As long as the flag is waved, the companies will exist. The success of a company lies in the managers' calmness, daring, and persistence," he said.
Nguyen Phi Van, chair of the Vietnam Angel Network, noted that when calling for capital, startups talk about national and local pride, and strong determination to develop businesses. However, for startups, the first things that should be mentioned are what their products are and where they are sold.
Entrepreneurs need to answer questions if their products are suited to market demands, and if the markets are large enough for investors to spend time and money on startups to help them develop.
As Covid-19 broke out, clients' demands and behaviors changed. So, a new question was raised about the suitability of their products.
If the products are no longer suitable, startups need to change their products, approaches and even business models to the new circumstances.
Le Diep Kieu Trang, the founder of Alabaster Fund, thinks that digital transformation offers fair opportunities to all businesses.
She believes that after Covid-19 ends, the light at the end of tunnel will appear. And the world will not be the same as it was in the past. People will still connect with each other, but more frequently on online platforms. 
Ha Duy

Vietnamese tech startups have all the tools and circumstances to bounce back and seize new opportunities after the COVID-19 pandemic.

Investment in Vietnamese startups reached a record high in 2019 but dropped 22 per cent in the first half of 2020 due to COVID-19, according to the Vietnam Tech Investment Report 2019 for the first half of 2020 by Do Ventures.