Hoai Linh, a famous Vietnamese comedian, has been alleged to have embezzled VND14 billion he raised from the public last October to help people in the central region overcome the tragic floods.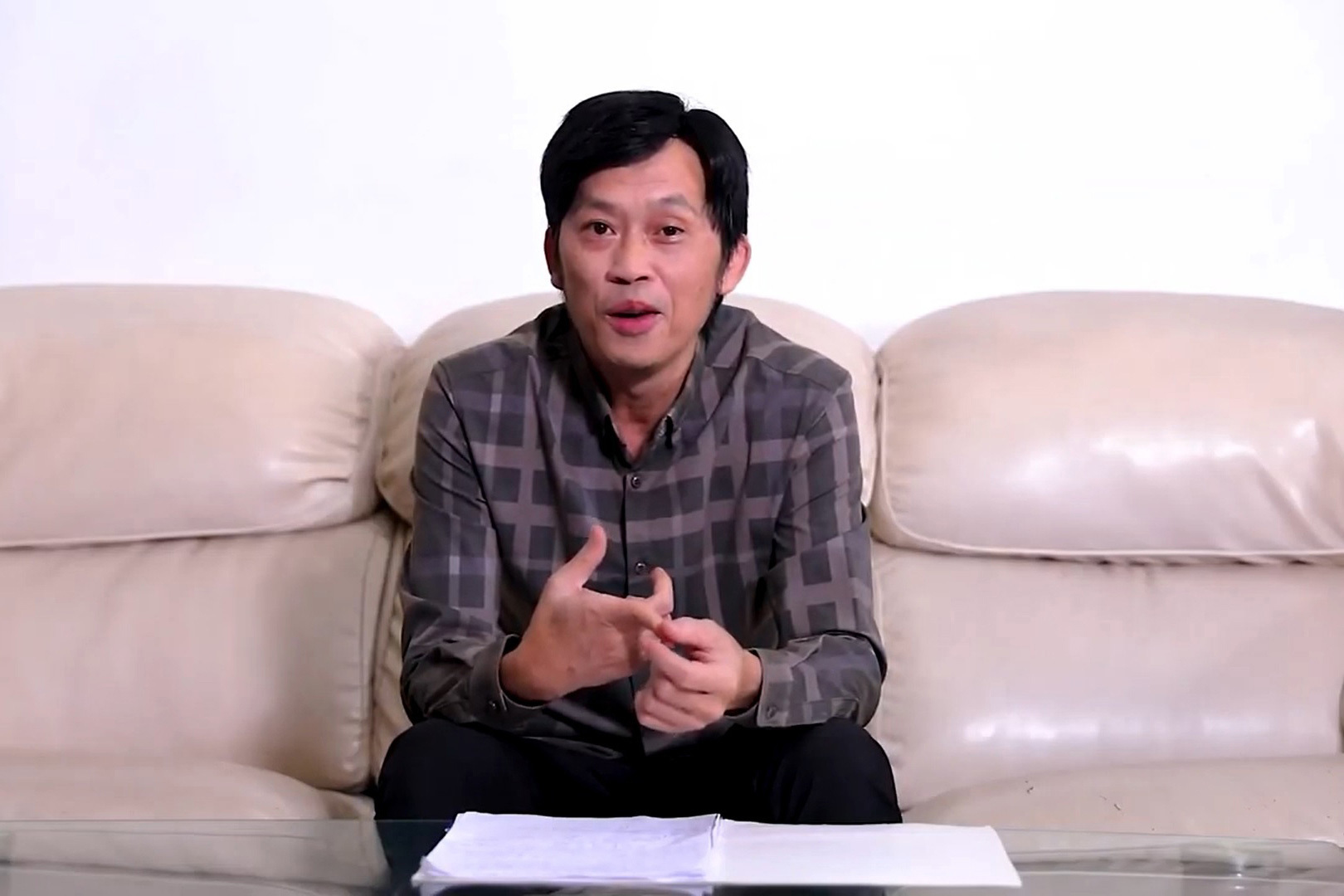 Hoai Linh - the famous Vietnamese comedian
Linh was one of the celebrities who called for support from donors at that time. However, while other artists announced they disbursed all the money they raised some days later, Linh kept quiet about the use of money, though he wrote on his Facebook page on November 11 that he planned to head to the central region with this money.
Only when a netizen raised questions about the huge amount of money and criticized him for allegedly embezzling the money did Linh speak to the public. He explained that he could not disburse the money because of some problems, including the Covid-19 outbreaks.
The explanation raised controversy. Some people believe that Linh, a famous artist and a rich man, would not sacrifice his fame for VND14 billion. Others argue that the silence kept by Linh for many months is unacceptable.
Other artists also sometimes face criticisms about embezzling charity money, or distributing the money in an unreasonable way.
Nguyen Quang Dong, an expert in public policy, noted that Vietnam lacks professional organizations where celebrities can cooperate to take part in charity activities.
He said celebrities do not distribute donations, but use their fame to call on people to contribute to funds or donate for charitable purposes.
Famous artists around the world like Angelina Jolie, Jessica Chastain (actors), Lionel Messi, Rafael Nadal and Roger Federer (sportsmen), and billionaires such as Bill Gates and Warren Buffett all are philanthropists.
They have set up charity funds, made contribution to funds, and called for contributions from the community. Their funds are managed by professionals.
Celebrities should be more aware of the risks they may face when doing charity in an unprofessional way.

Celebrities should be more aware of the risks they may face when doing charity in an unprofessional way.
Dong said that there should be laws protecting professional philanthropy, and both contributors and recipients.
Society is ready
The necessary and sufficient conditions for professional charities to be set up include society's resources and its readiness to contribute to charity, as well as a transparent legal framework.
This would encourage both donors and the people who come forward to call for donations.
Dong said that Vietnam after over 30 years of doi moi (renovation) and economic growth needs has many individuals capable of doing charity. Vietnam also has a growing middle class with high social responsibility.
Influential people in society, especially celebrities in showbiz, have shown that they are ready to undertake a bigger social role, and are not doing charity just because they want to polish their image.
More importantly, people now have confidence in them and they are ready to make a financial contribution in response to calls from celebrities.
However, while Vietnam has the necessary conditions to set up such organizations, it lacks sufficient conditions, particularly a transparent legal framework.
The Civil Code and decrees No 64 (2008) and No 93 (2019) are not designed to encourage professional organizations.
The Decree 64 promulgated 10 years ago says political organizations do charity. And the Civil Code has no mechanism that protects collective benefits, but only protects the benefits of two individual parties.
Law needed
The purpose of the new law would be to create institutions that protect contributors' interests, require accountability for transparency, and report fund activities.
Another aim is to protect the society's trust, and protect influential individuals who have goodwill and wish to contribute to community development.
Trust is also considered a source of society's capital. Trust, if not protected by the law, will easily erode and cause hurt. The responsibility to protect that priceless asset – trust - is in the hands of legislators.
Under the UK's Charity Act, operation registration is required when an individual or organization raises more than £5,000 worth a year. Such a low minimum threshold drives contributions to professional organizations rather than individual fundraisers.
Three provisions in one law
The first provision is mandatory reporting about the operation and financial situation of organizations. It is compulsory to report how much money is being raised and what the money is being used for.
The second is a regulation on accounting records and post-check mechanisms, and required auditing to meet financial transparency standards.
The third relates to the management boards of organizations. 
Lan Anh

Phan Thanh Mien is one of the 14 Inspiring Characters honored by VietNamNet's readers in 2020. However, he could not be present at the campaign medal awards ceremony because he passed away after his great flood relief efforts earlier this year.

Looking at a corner of the school, Hoang Thi Duyet, principal of Hien Ninh Primary School feels happy that the lawns and flowers in the school yard have bloomed again after the historic floods that lashed the region two months ago.