Bac Giang province has been gathering strength to fight the Covid-19 outbreak for one month, vowing to stamp out the outbreak by the end of June.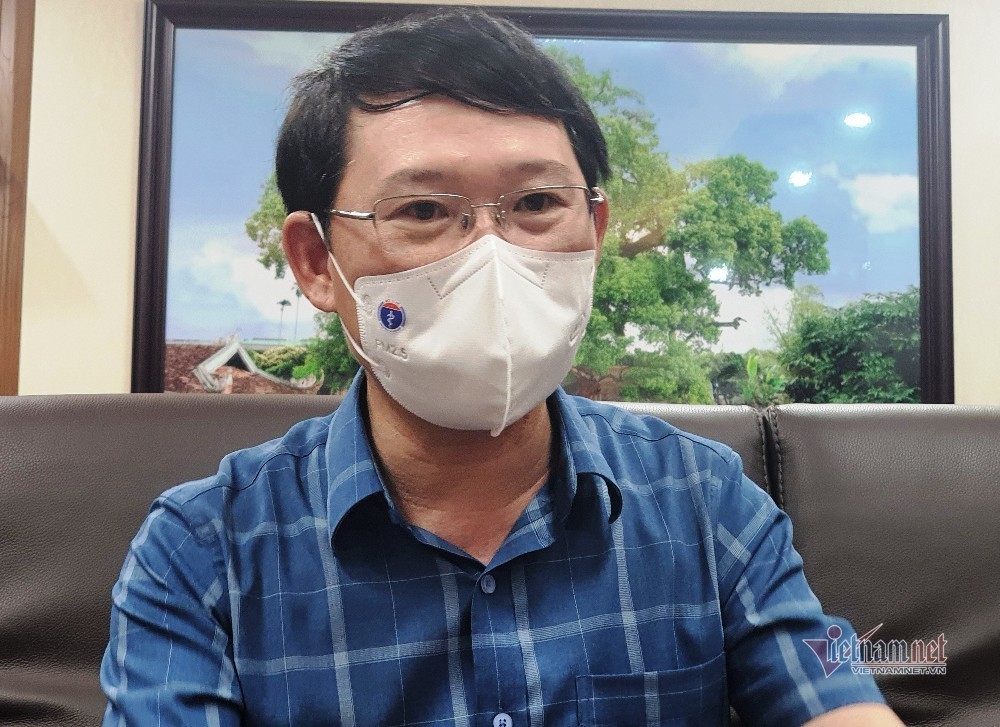 Le Anh Duong, Chair of Bac Giang provincial People's Committee
Commenting about the outbreak, Le Anh Duong, Chairman of Bac Giang provincial People's Committee said that local people had never faced such an incident.
"Covid-19 has caused industrial production stagnation and affected the entire socio-economic life. It has coincided with the farm produce harvesting season and general elections. It has caused foreign investment momentum to slow down," Duong said.
"This is an unprecedented big challenge. Local people for the first time feel a threat to their safety and health," he said.
How can Bac Giang persuade the 'eagles' ('eagle' referred to big foreign investors and manufacturers) such as Apple, Samsung and Foxconn to halt their production?
When the pandemic began attacking industrial zones, what worried us the most was that it would affect production and investment, and Bac Giang's position in the global supply chain as well.
Fighting the pandemic has been a top priority in our strategy. We decided to close the industrial zones (IZs), but not to just stamp out the outbreak.
Before closing the IZs, we had a meeting with all enterprises. Investors who were overseas at that moment also attended the online meeting.
Some said it was necessary to close IZs immediately, while others disagreed, fearing they would lose orders and clients, or would be fined for slow delivery and lose competitiveness.
I told them that it was necessary to suspend production to gather strength to fight the pandemic, to deal with the urgent problem first. During the closure time, we will join forces to design new production models. I said it would be impossible to maintain stable production amid the threatening outbreak. Investors all agreed with the solution.
No enterprise had a negative response on the night the official decision was released (May 18, 2021). Investors told international press agencies that they agreed with the solution put forward by the local government.
Foxconn, for example, issued a press release, affirming its support for the Bac Giang authorities' solution and said that production capacity would not be affected by the temporary production suspension.
Bac Giang has been implementing its commitments that it made to investors It established a taskforce that joined forces with them to examine and check production scale, and Covid prevention capability of each enterprise in accordance with certain classification criteria.
The classification allows them to adjust the production model and restore production. Soon after the decision on resuming production in accordance with Plan 213, the provincial authorities set up a unit that defined the requirements for people going to work, and picking up workers going to work.
We give support to what businesses need. All enterprises answered our call and were unanimous in implementing the solution. This is unprecedented, if noting that the foreign investors in Bac Giang provinces have different nationalities, and different cultures and personalities.
Brainstorming moment
You signed two decisions related to production activities just within one week. The first was the one on closing six enterprises in Van Trung IZs, and the second was the closure of four IZs. Bac Giang has lost VND2 trillion for each day of closure. Did you have to think carefully before making such decisions?

Bac Giang province has been gathering strength to fight the Covid-19 outbreak for one month, vowing to stamp out the outbreak by the end of June.
All of these were extremely important decisions. I and the leadership had to discuss very thoroughly before making decisions. We even had to ask for the Prime Minister's opinion and the National Steering Committee for Covid-19 Prevention and Control.
At first, the new hotspot only involved six small companies leasing workshops in Van Trung IZ. So, it was obviously necessary to close the enterprises, and there was no difficulty with the decision.
However, we had to carry out a large-scale testing campaign and screen all workers in the IZ. Our testing capability could not meet the high number of 90,000 workers in the IZ.
It was much more difficult to make the second decision - closing four IZs at the same time. At that time, the outbreak, after occurring in Van Trung and Quang Chau IZs, began spreading to nearby IZs. Meanwhile, infections were not found in Dinh Tram and Song Khe – Noi Hoang.
Before releasing the decision, we had to think about many things, including the benefits of investors and enterprises, the benefits of workers, and the benefits of the entire province. There were many things to weigh, but I put the safety of workers as a top priority and persuaded enterprises with that principle.
A Foxconn vendor in Hong Kong via Zoom said that businesses' priorities were fighting against the pandemic and stabilizing the economic situation, while putting businesses' benefits at a lower level of priority.
However, we anticipated that a lot of problems could arise after the decision was released. If 67,000 migrant workers had left Bac Giang province for their home villages after factories suspended operation, they could have brought the virus everywhere.
Therefore, just one day later, the provincial authorities called on workers to stay in Bac Giang. The province also sent a document to enterprises telling them to keep their workers there and cooperate with local authorities to have medical tests. The province promised to ensure their normal lives.
On the afternoon of the same day, we had a meeting with enterprises and reported to the Prime Minister at night. At 0 am, we declared isolation for the entire Viet Yen District and 4 IZs.
This was the most difficult decision.
Keeping promises
So, the released Plan 213 on the resumption of the production activities after 10 days of closing four industrial zones can be seen as Bac Giang's promise to investors?
Yes. When deciding to close four IZs, we did not say exactly when the IZs would become operational again. When investors asked about this, I said we aimed to reopen them after two weeks. And we kept the promise. After two weeks, the enterprises began operating again in accordance with a roadmap. 
Kien Trung
To be continued...

The northern province of Bac Giang, Vietnam's ongoing Covid-19 epicentre, plans for workers from other localities to return to their hometowns to help mitigate Covid-19 infections.

Holding a bag of rice from a zero-dong supermarket brought home by his landlord, Luong Van Han could not hide his joy.