According to statistics of the Ministry of Labor, Invalids and Social Affairs, up to 12.8 million Vietnamese people aged 15 and older were negatively affected by the Covid-19 epidemic in the second quarter of 2021.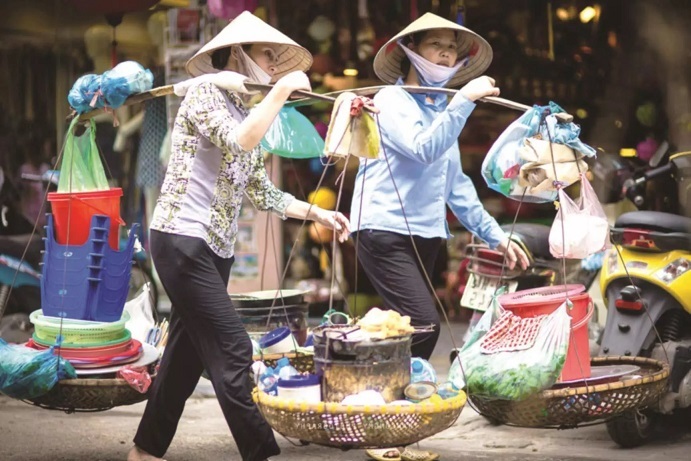 The life of freelance laborers in big cities is very hard.
Le Quang Thanh, 40, from the northern province of Ninh Binh, has been working as a manager for a restaurant in Cau Giay district, Hanoi, for five years. Previously, his monthly income was enough to pay for rental fee and everyday needs, and money sent to his wife in Ninh Binh to raise their children.

However, since the Covid-19 outbreak his restaurant has had to close several times, so his income has been unstable.

Thanh has spent all of his savings to cover his living expenses. This man is now waiting for the end of the epidemic to have a more stable income.

Thanh said that last year when he heard that the government would aid freelance workers, he was very happy. He called a local official for further information about the aid. The official said that the aid was only for those who had registered for temporary residency in the area. For Thanh's case, he had to apply for the aid in his hometown.

Thanh called his hometown to ask for the aid, and was advised by the commune official to register for the aid at the place where he was temporarily residing because he had left his hometown for a long time. Moreover, to receive the aid, Thanh must prove he has no income or his income is below the near-poor line.

Because the procedure was too cumbersome, while support was not much, Thanh did not register for the aid.

Thanh has recently heard that the state would continue providing aid to freelance workers, with simple procedures.

"I only heard that this time the procedures would be simpler, but I don't know how simple it is," Thanh said.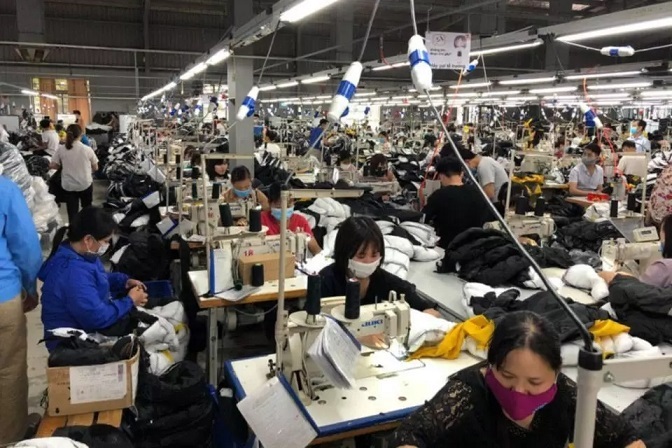 The prolonged Covid-19 epidemic has affected production and business activities.


Le Thi Nga, salesperson of a construction company in Go Vap district, HCM City, told VietNamNet that her company was hard hit by the Covid-19 epidemic. Last year, when the state implemented a support package worth VND62 trillion for workers and companies affected by the pandemic, Nga's company hoped to have access to this package to have money to pay salaries for employees. However, it was not subject to this package because it still earned revenue, even though it was very small.

Nga expects that this year that her company would be able to borrow preferential loans from the new aid package worth VND26 trillion, with simpler and less cumbersome procedures, to maintain operations and pay salaries.

Chuong Van Sau, 50, who owned a small restaurant in Hong Giang commune, Luc Ngan district of Bac Giang Province, received VND1 million (less than $50) of aid after his restaurant was forced to close.

It was easy for Sau to get the aid because hechas permanent residence. Based on the policy and his actual situation, the commune authorities easily added him to the list of people benefiting from the aid package last year.

Sau told VietNamNet that the aid, in addition to material meaning, also has great meaning spiritually during the difficult time.

More than tens of millions of workers hit by pandemic


According to statistics of the Ministry of Labor, Invalids and Social Affairs, in the second quarter of 2021, up to 12.8 million Vietnamese people aged 15 and older were negatively affected by the Covid-19 epidemic, including those who lost their jobs, had to take time off or rotate work, or had reduced working hours and decreased income. Compared to the previous quarter, an additional 3.7 million workers were negatively affected by the pandemic.

Out of a total of 12.8 million people negatively impacted by the Covid-19 pandemic, 557,000 people lost their jobs, accounting for 4.4%; 4.1 million people had to temporarily suspend their business, accounting for 31.8%; 4.3 million people had their working hours cut or had to take time off or rotated work, accounting for 34.1%; and 8.5 million workers had their income reduced, accounting for 66.4%.

The Vietnam General Confederation of Labor has also announced that since April, nearly 500,000 workers had to quit, take a break, take rotational leave or lose their jobs. In addition, nearly 9,500 infections were workers in 35 provinces and cities, accounting for more than 31% of the total number of community infections, who were in need of timely support policies.

Support for pandemic-affected people
Minister of Labor, Invalids and Social Affairs Dao Ngoc Dung was impatient about the delay of local governments.


The Government recently issued Resolution 68 to support employees and employers with a total amount of VND26 trillion, focusing on 12 groups of people, with aid from VND1.5 to VND3.71 million per person.

In addition to freelance workers, the conditions to get aid from this package are said to be simpler than the previous support package of VND62 trillion.

Accordingly, business households affected by Covid-19 only need to submit a request for support at the commune-level People's Committee where their business is based and the request will be solved within 10 days. Businesses can borrow money to pay salaries for their employees from the Bank for Social Policies at 0% interest rate, without mortgage.

However, the disbursement of the new aid package in localities is quite slow. Over a week after Resolution 68 was issued, only 33 provinces and cities submitted their plans on implementing the aid package. For example, Hanoi has just consulted related departments and agencies and scheduled to start implementing this plan in late July.

Minister of Labor, Invalids and Social Affairs Dao Ngoc Dung was impatient about the delay of local governments. At a recent conference, he reminded local authorities to simplify procedures to quickly deploy the VND26 trillion support package to workers and businesses.

Pham Minh Huan, former Chairman of the National Wage Council, said that procedures to access the aid package are not difficult for employees in general, but for freelance workers in big cities and around industrial zones.

Huan said that local authorities should learn from Ho Chi Minh City's experience in providing support to freelance workers like lottery ticket sellers, motorbike taxi drivers, security guards, etc.

Ho Chi Minh City assigned ward authorities to make a list of people who need assistance. This task was then assigned to residential groups. The lists were posted publicly by residential groups and after two days, if there were no questions, the workers receive the aid.

For freelance workers who rent houses and do not register for temporary residence through verification of the residential group and local police forces, they still received the aid.

Nguyen Thi Lan Huong, former director of the Institute of Labor and Social Sciences, said that to timely implement the support policy for employees, it is necessary to exempt local authorities from responsibility in case they mistakenly grant aid to a few people but make sure everyone in need is supported.

Vu Diep

It is estimated that hundreds of thousands of people in Hanoi are eligible to receive support from the Covid-19 relief package described in Resolution 68.

During the current ongoing Covid-19 pandemic, it is of utmost importance that government authorities introduce policies that provide maximum support to keep businesses afloat, and sustain the economy as well.