The Hanoi People's Committee has amended the regulation on travel permits during social distancing, and now people no longer have to get certification from ward or commune authorities.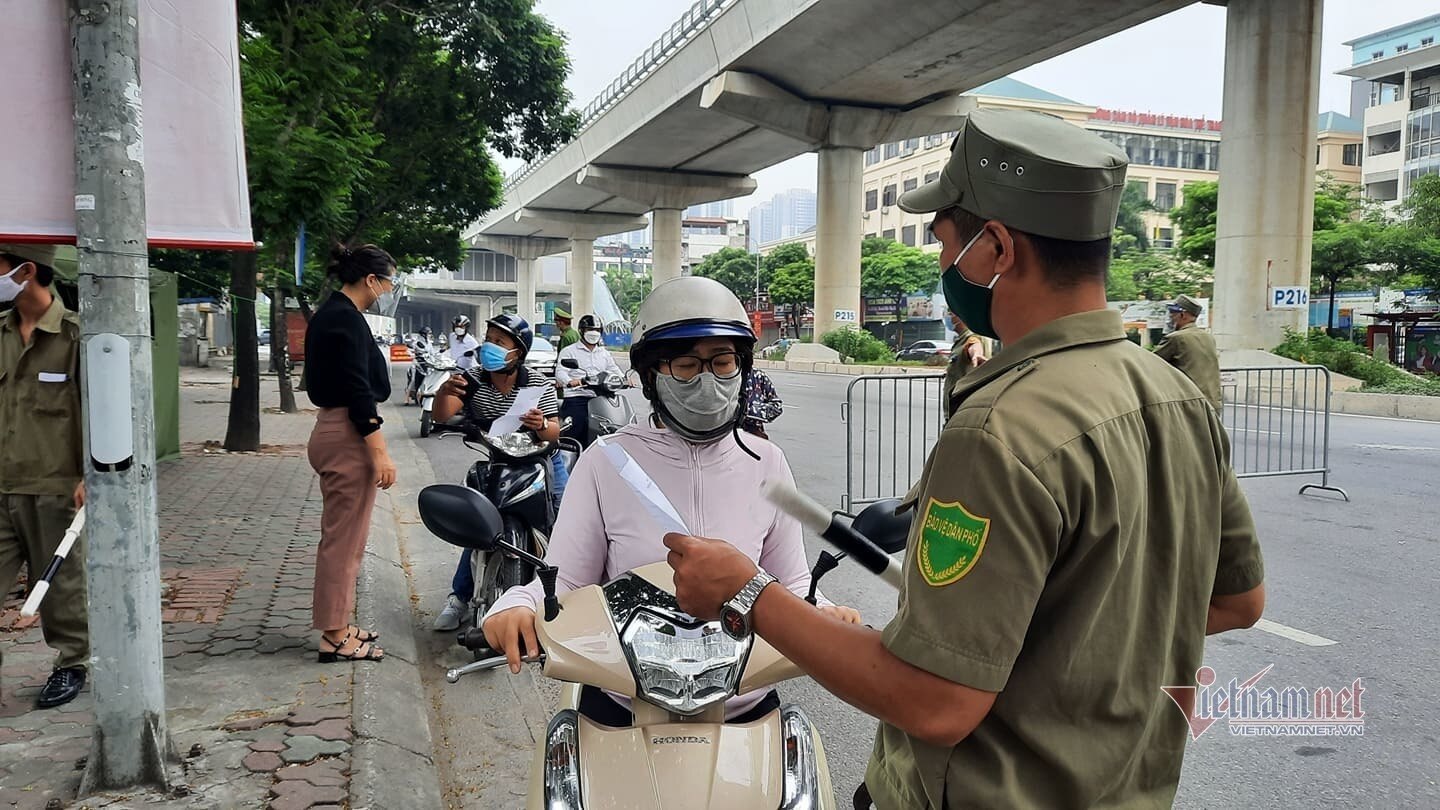 Most people think the requirement on getting certification from local authorities is too complex, and doesn't better control the pandemic. Someone even cited the 'Doi mat' (Eyes) short story by Nam Cao to compare the travel permit to examination by civil servants.
The public apparatus has been coping with the pandemic for a year and half. An army must prepare to shift from peacetime to wartime, but not many countries have to prepare to switch to the state of fighting Covid-19.
Vietnam, like other countries, has had to adjust and learn, and correct mistakes to make things better.
The highest levels of the public apparatus, from the National Assembly and President to Government headed by Prime Minister, are seriously involved in the fight against the pandemic. We also have the responsible participation of the healthcare sector, the army, the police and other forces of the entire public system in the battle.
The administrative agencies at each level, based on the directions of the Government and the Prime Minister, have been organizing measures and solutions to both fight the pandemic and ensure economic development.
In this process, local authorities issue specific measures in their localities. And problems have arisen from this.
One initial legal document just stipulated that only 'essential goods' were allowed to be circulated during social distancing days. As a result, a deputy chair of a ward in Nha Trang City did not allow people to transport bread, because he did not list it as 'essential goods'.
Only then did a series of public authorities think of explaining what 'essential goods' means.
Traditional markets were forced to shut down in an effort to stop the spread of coronavirus. However, the decision later proved to be unreasonable and local authorities had to amend it. Solutions have been applied, including delivering shopping coupons to every family, the establishment of 'green zones' and 'red zones', the setting up of checkpoints, disinfectant spraying, tracing F0s (infections), and quarantine.
Vision
It is highly possible that other solutions will be issued. The public apparatus doesn't intentionally bring disadvantage to people through their measures. This partially originates from haste and subjectivity of the leadership, and partially from the lack of professionalism of the advisory departments to policymakers.
Anticipation of the impact and the assessments of policies are always needed by policymakers.
These include questions such as what to do to obtain vaccines most quickly? Who should be vaccinated first when we obtain vaccines? Do we need more field hospitals or not? How can we provide enough food to people during social distancing days? How do we protect the medical frontline forces?
And it is also necessary to think of the problems that no one wants to happen, such as what to do if many people die because of the pandemic.
Never before has the public administration apparatus been challenged in such a special way.
During this time, public administration agencies need to think carefully every time when they issue a measure or a decision affecting many people and enterprises. 
Dinh Duy Hoa

Prime Minister Pham Minh Chinh, after taking office, has been paying high attention to fostering the public apparatus' proper implementation of their functions and tasks, especially the fulfillment of the great responsibilities assigned to them.

The number of civil servants with doctoral and master's degrees in Vietnam in 2019 were 2,347 (0.8%) and 19,136 people (6.5%), respectively.