In 2020, a number of public land scandals were brought to court and numerous government officials were found guilty.
After 10 years in effect, the Land Law 2013 has revealed shortcomings which require further consideration and revision.
VietNamNet talks with Prof. Dang Hung Vo, former Deputy Minister of Natural Resources and Environment about this.
According to Prof. Vo, the Law regulates that the ownership of public land and public property belong to the people but assigns the decision on land-use rights to officers in authority.
"When the government officers have the right to decide land and land value, it is easy for them to do for their own benefit. We can only count on their ethics. Both in theory and reality, there is always corruption risk whenever someone with power is not controlled, especially when it is just to serve a group with a vested interest."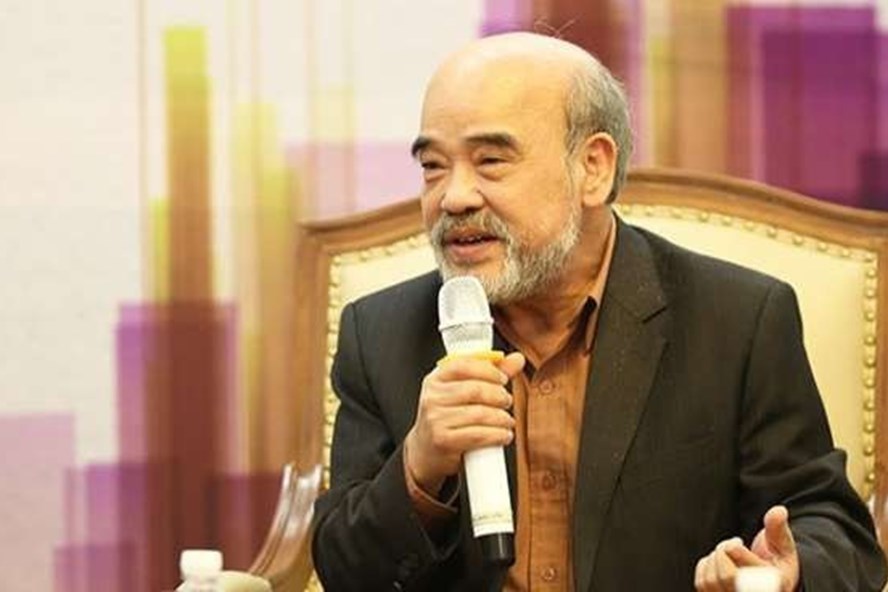 Prof. Dang Hung Vo: It is necessary to improve the legal framework on building, investigating, and approving build-transfer projects based on the "land exchanged for infrastructure" scheme.
Two foreseen consequences
How has the public land been managed in recent years?
In countries with private land ownership, the law is very clear about private land and public land. The public land belongs to state ownership. The private land belongs to economic entities, households, individuals or a community. As such, their land management is quite straightforward.
For public land, the law legislates when States can sell public land. The market price is used as a lead price to identify the value of land. The sale of public land happens when there is a real estate bubble. States have to increase land supply to reduce demand or to meet development demand.
On the other hand, they regulate the conversion of private land into public land, if they need them for public purpose and for the benefits of their people. Their land management is mainly about providing public administration for land transactions such as transfers, gifts, inheritance, leasing, mortgage, and capital contribution.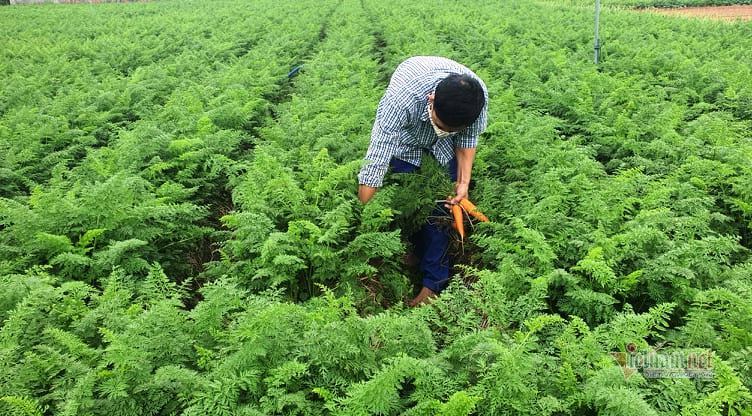 After 10 years, the Land Law 2013 has revealed weaknesses.
In our country, land is considered a public asset, land-use right is also land property right. There is no clear line between public land use rights and private land-use rights. Besides, our current regulations are to empower administrative authorities in land and natural resource management.
Once an authority has more power on land decisions, two consequences occur. Firstly, there is higher corruption risk as the result of uncontrolled power. Secondly, the authority can be found guilty of and convicted of land fraud.
Hence, it is necessary for us to review and amend our land law to clarify the private land-use right and the public land-use right. It is easier to manage these two land use rights separately. Then, we shall set up a proper system to control the power of authorities over land.
Improve the legal framework
Some localities have taken advantage of Public Private Partnership (PPP) in the form of exchanging land for infrastructure. Some of them trade "golden land" for infrastructure. So, what to do to bring the most for the State?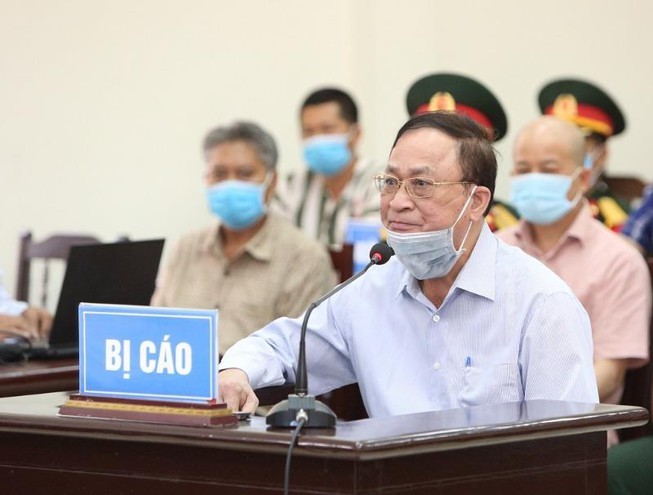 Former Deputy Minister of Defense Nguyen Van Hien appears at court for land-related violations during his tenure.
Prior to 2007, it was named "utilize public land for infrastructure development" or "land exchanged for infrastructure." In 2007, PPP came to Vietnam. Contractors and local authorities have continued to carry out "land exchanged for infrastructure" under a new concept "Building – Transfer" (BT).
Under this mechanism, contractors set up infrastructure projects in exchange for a specified land. In many cases, the value of land is much higher than that of infrastructure. This has caused public concerns.
The State suffers loss in the exchange, especially when the land price has increased against the value of infrastructure. The Government Inspectorate and the State Audit Office of Vietnam have inspected and audited numerous BT projects. Fraud and errors have been found in all of them.
Even though "land exchanged for infrastructure" model has been implemented since 1992, there are no sufficient regulations about it.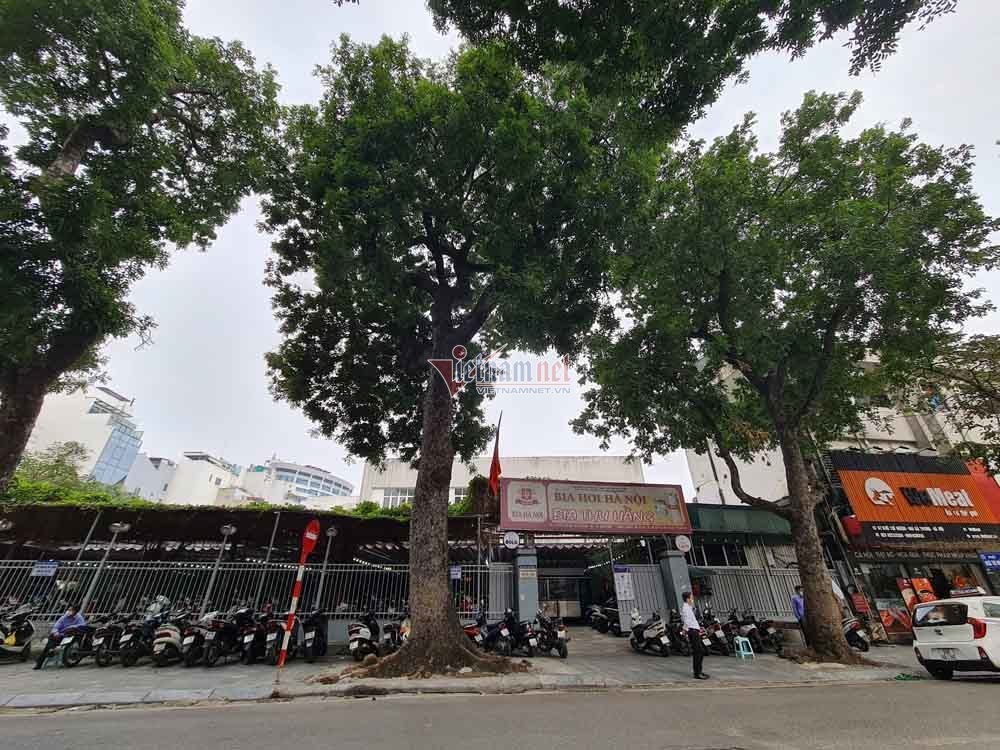 Violations related to the land allotment at 67 Ngo Thi Nham, Hanoi, are under investigation. (Photo: Doan Bong)
Therefore, what needs to be done is to improve the legal framework for BT projects under the "land exchanged for infrastructure" model.
Good practice from public officers
Many localities namely Thai Nguyen, Cao Bang and others relocated their administrative centers. The former headquarters are converted into commercial area. In many localities, these "golden lands" were acquired by private contractors. So what needs to be done to manage and monitor this well?
One important aspect is to re-arrange public assets in the form of administrative headquarters. As for finance, it is to capitalize public land by making the most of the land with minimum cost and selling the unused to raise capital for the State budget. The re-arrangement of urban public land is an appropriate policy.
However, there remains huge gaps in the legal system. Some ministries have already relocated but did not return their former headquarters to the State. Some public agencies still keep their land to rent out unused area for their own benefits. 
The re-arrangement and re-adjustment of public land under current insufficient regulations require good practices and morality of public officers.
Kien Trung
Vu Dinh Anh, a respected economist, has pointed out that in many cases, investors decide to buy shares of equitized enterprises because the enterprises have many land plots in advantageous positions, or 'golden land'.