Vietnam is being encouraged to focus more on developing a skilled workforce, the domestic private sector, and improvement of regulations to attract companies on the Fortune Global 500 list to serve the new development era.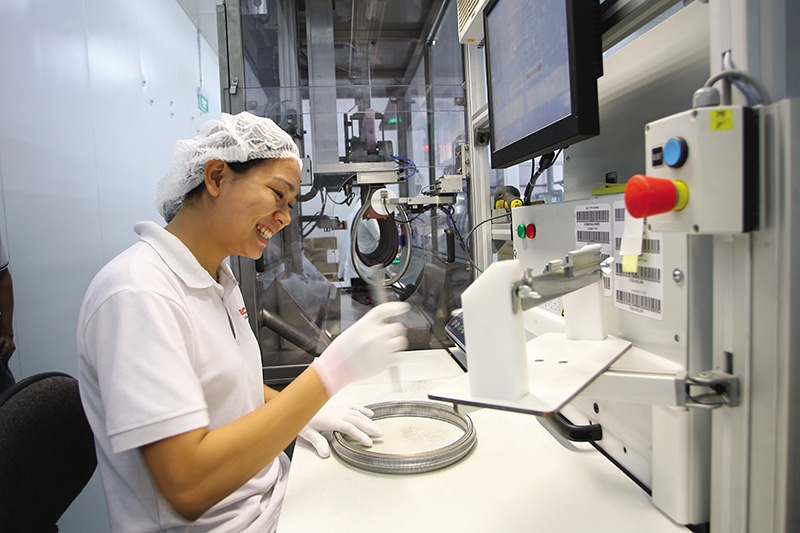 Vietnam prepares itself for the new development era to attract more FDI 
Losing an hour in a 10km-long traffic jam, Marcel Reymond, head of ­economic co-operation at the Embassy of Switzerland in ­Vietnam, eventually reached the ­National Convention Centre to attend last week's Vietnam Reform and ­Development Forum 2019 (VRDF 2019) – an event attracting around 500 domestic and international experts worldwide.
"I tried to manage the time well despite the heavy traffic. If I was a company owner, I would lose a lot of money because I had to wait for my materials for my staff," he said. "If Vietnam wants to attract companies on the Fortune Global 500, the ­country will need better infrastructure, among many other things."
New approaches needed
Infrastructure was one of the key drivers that international experts included in their recommendations for Vietnam to increase its attraction to the Fortune Global 500. Other recommendations include private sector development, human resources, and legal reforms.
Echoing Reymond's view, David Dollar, senior fellow of the US-based Brookings Institution, said, "There are three lessons that Vietnam can learn from successful countries – developing human resources, infrastructure improvements, and open policies. Japan's fast growth could be one good example."
According to Dollar, improvements in the private sector can encourage overseas investments in Vietnamese firms. "Fortune Global 500 companies look at local input sources and available services before making an investment decision."
Overall Vietnam is measured to have good rule of law for its income level and attracts large amounts of foreign direct investment (FDI). However, domestically financed investment is low and the private sector consists mostly of small- and medium-sized enterprises.
As shown in the World Bank statistics, Vietnam's FDI made up 6.3 per cent of the GDP in 2018, higher than that of China (1.5 per cent), Indonesia (1.9 per cent), Malaysia (2.4 cent), the Philippines (3.0 per cent), and Thailand (2.6 per cent).
Vietnam's exports still rely much on FDI. Dollar cited some results from research into global value chains (GVC) finding that direct exporting is often conducted by multinational enterprises. However, in China and other countries, most of the value-added in exports comes from the domestic private sector, which is where most job creation occurs. Moreover, about half of the added value in world trade now comes from service sectors, and the use of imported services is a key to competitiveness.
The GVC research also finds that the domestic private sector is the key to deep value chains and large-scale employment generation. However, the formal private sector in Vietnam is held back by a lack of access to credit, land, and imported inputs and by weaknesses in contract enforcement and insolvency resolution.
"Vietnam needs to create a good environment for the private sector to develop. The country should have ­specific policies regarding the playing field between state-owned enterprises and private enterprises; and open ­service sectors, such as finance, telecom, and others, to foreign trade and investment which would give firms access to the best inputs," Dollar recommended. "Fulfilling the Comprehensive and Progressive Agreement for Trans-Pacific Partnership will help."
Dollar's recommendations are supported by Reymond from the ­Embassy of Switzerland, as well as Datuk K. Yogeesvaran, former ­secretary general of the Malaysian Ministry of Plantation Industry and Commodities, along with many others who suggest that Vietnam should pay more attention to human resources and regulations to gain achievements in the next stage of Vietnam's FDI attraction strategy.
"To attract the Fortune Global 500, Vietnam firstly needs to have talents. When companies come to invest in Vietnam, they will seek for workers. Therefore, Vietnam must ensure it has enough skilled workforce," said Yogeesvaran.
"Moreover, the country needs to improve its regulations which are ­currently still varying in their regional performance. In general, regulations should be simplified in order to enable businesses to enter the local market quickly and effortlessly," he added.
Reymond added, "Vietnam has many ministries that have overlapping mandates. It is not clear who is in charge of what, and this confuses investors. So, I think that the country should improve the legal framework to make sure clearly who is in charge."
Ready to make changes
The VRDF 2019 shows Vietnam's strong determination to make improvements amid changing global trends, with the wide influence of the Fourth Industrial Revolution, a rise in protectionism stiffening regional competition, and the development of new investment models. Remarkably, all outcomes from discussions at the event will be used as inputs for compiling documents of the 13th National Congress, which is expected to be held in early 2021, as well as for contributions for the compilation of the 2021-2030 Socio-Economic Development Strategy, and the 2021-2025 Socio-Economic Development Plan.
Addressing the event, Prime Minister Nguyen Xuan Phuc emphasised that Vietnam will continue to work on institutional improvements, infrastructure development, and the development of human resources.
Recently, the Politburo issued Resolution No.50-NQ-TW giving ­directions to the building of the new FDI attraction strategy towards 2030 with the aim of completing the legal framework to increase the quality of FDI inflows and enhance co-operation in the new development era.
Generally, the country will resolve problems and barriers existing in the current policies on FDI attraction and co-operation and related laws to improve the business climate and national competitiveness towards reaching the average indicators of the ASEAN-4 group (Singapore, Malaysia, Thailand, and the Philippines) by 2021 and the ASEAN-3 group (Singapore, Malaysia, and Thailand) by 2030.
Vietnam will focus on completing and synchronising the prevailing laws on investment, securities ­investment, and foreign currency management. Additionally, the ­country will build a list of sectors ­restricted for foreign investment in line with its international commitments and set the criteria to select and prioritise investment in accordance with the planning and development orientations of each sector and area.
Vietnam will also renew its ­investment incentive policies and add new ones for profitable businesses and for specific sectors. At present, the completion of the draft FDI ­attraction strategy towards 2030 is at the final stage, and is expected to be published in the upcoming days.
Dr Oliver Massmann - General director Duane Morris Vietnam LLC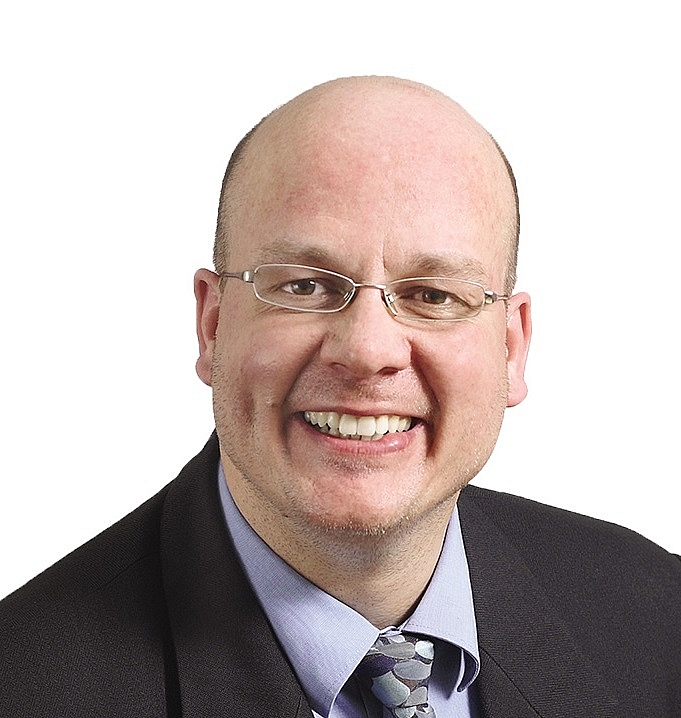 It is undeniable that the US-China trade war has lured in a number of new investors trying to relocate business from China to Vietnam, or at least, many businessmen have been thinking of moving to Vietnam to take advantage of existing international trade agreements of which Vietnam is a member. China is not a member of the Comprehensive and Progressive Agreement for Trans-Pacific Partnership (CPTPP), or the EU-Vietnam Free Trade Agreement (EVFTA). Vietnam is the only country in the region after Singapore that has an FTA with the EU. Vietnam is in a golden age period and boasts booming market potential that I believe investors considering Vietnam their next investment destination are all aware of. We cannot deny that there remain challenges that Vietnam now has to deal with how to best serve foreign investors. Vietnam is still a developing country and is still in the process of making reforms in all aspects. Setting expectations too high could disappoint someone, but look at Vietnam 30 years ago and we can see the difference.
If investors complain about the ports and roads digestion, they should come to invest in Vietnam's infrastructure. It is one of the most preferential and prioritised sectors in the government's plan. Regarding the law-making process, yes, it is sometimes slow. However, not many countries like Vietnam care about investor concerns (by, for example, holding the Vietnam Business Forum twice a year) and take recommendations from investors seriously in its law-making process.
All in all, we should look on the bright side and be positive about Vietnam's development. It's flying high.
Khanh Nguyen - Senior director of capital markets JLL Vietnam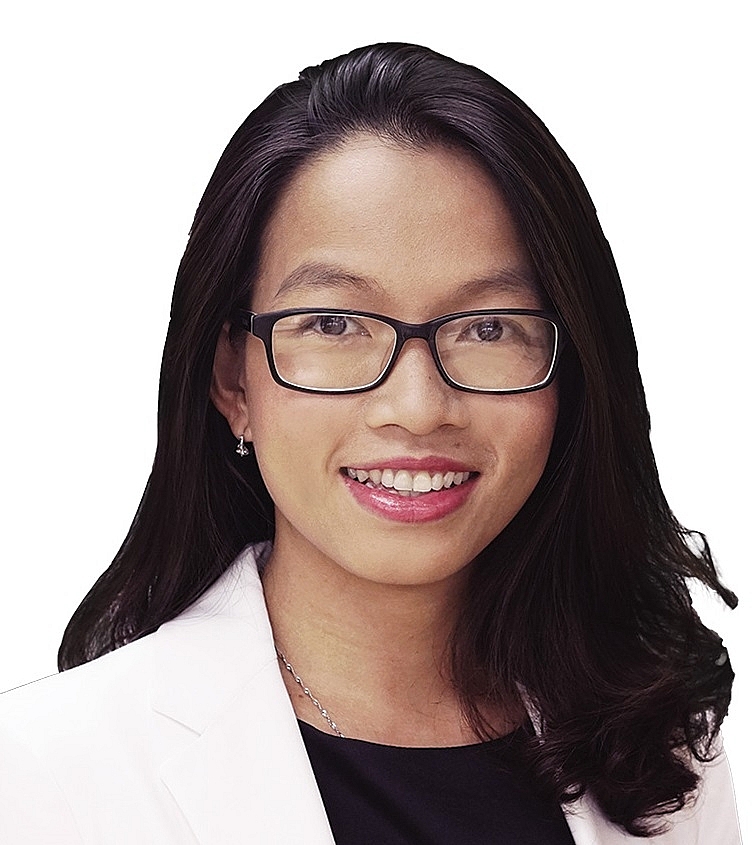 The current trade tensions have led some to believe that Vietnam will see companies look to redirect their supply chains to Southeast Asian countries. From what we can see, this has played out in Vietnam's favour as cross-border investments continue to rise. Much of Vietnam's strong growth is underpinned by fundamentals such as a young population and a growing middle class with increasing domestic consumption. FTAs are also seen as positive drivers. Meanwhile, demand for consumer goods is unlikely to abate due to the rising middle class and large labour force. However, the Vietnamese government may have to provide more support to investors to capitalise on investment opportunities. Many infrastructure projects in Vietnam face delays due to land compensation and funding. We think that Vietnam would need to improve its infrastructure network and the process of cross-border trading to attract more foreign direct investment (FDI) and reap the benefits of companies moving here to stay ahead of the curve.
FDI disbursement was $9.1 billion in the first half of 2019, up 8 per cent on-year, according to the Ministry of Planning and Investment. There were 1,723 newly registered projects worth $7.41 billion, up 63 per cent year-on-year. This goes to show that there has been a consistently strong demand for industrial spaces as companies have been increasingly attracted to Vietnam's high productivity and low labour costs.
Richard Cramp - CEO, Wize Solutions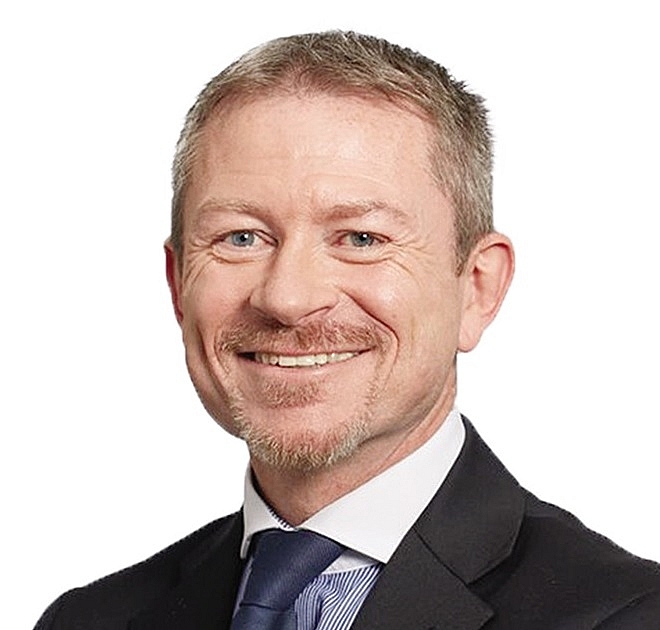 Vietnam is a highly innovative country and an ideal destination for investment and expanding business space, and our company also intends to build our innovation hub here. Wize Solutions recognises that Vietnam can be a hub of innovation and creativity and not just a place for implementation. Vietnam has been updating science-technology achievements over the world very well, and we are seeing more new talent entering the market. We choose Vietnam because IT talent resources here are extremely creative and well-trained. Our current software products developed by the Vietnamese team are able to solve corporate issues for our global clients. We are satisfied with the quality of IT human resources in Vietnam and expanding the new office is a definitive confirmation of this. Vietnam is the future of Wize, and we believe that there are a lot of both technology and product businesses have the same opinion as us. We hope that the country will seize the opportunities that the trade dispute and FTAs can bring.
Brian Hull - Country managing director ABB Vietnam
The key drivers of the Vietnamese economy are the private sector, improved productivity thanks to application of advanced technologies and trade opportunities from FTAs. When the EVFTA comes into effect, it will give the economy a further boost.
It will open a larger door for businesses from both sides to develop potential co-operation and create motivation and certainty for European businesses to consider further investment in Vietnam.
I think, like many areas in life, agreements can also bring difficulties. The EVFTA opens new markets, but also introduces the domestic market to increased competition. This means that businesses have to constantly search for innovative products and technologies that will allow them to meet the consumer's increasing demands.
Businesses need excellent teams to deliver the best that new digital technology can offer, and they need to continually invest in employee capacity building. Investment in development of a skilled workforce coupled with application of advanced technologies will give businesses opportunities to improve productivity and competitiveness and move higher up the global value chain.
Vietnam is at an exciting phase of its development. FDI flows will continue to come in. In addition, we also see new investment from large private groups such as VinFast using the latest technologies in their manufacturing base, or state corporations such as Electricity of Vietnam starting to look for digital solutions for their new substations and control rooms.
We will continue to walk hand-in-hand customers in both with private and public sector in the field of digitalisation, innovation, advanced manufacturing, and urban infrastructure. With our wide business scope and established market presence in the last 26 years, we are well-positioned to contribute to bring the economy to its next phase of growth. We will in particular continue to invest in renewable energy/solar for our site in the northern province of Bac Ninh, both through rooftop solar. There is a huge global trend to move to electric mobility, and we will soon install electric charging stations at our two manufacturing plants to demonstrate this exciting technology which allows remote management of charging and diagnostics using Industry 4.0. In the meantime, nurturing the next generations of capable engineers is always important to ABB with variety of activities including technology donation, scholarship programmes, apprenticeship, and internship programmes. There are many exciting activities on plan such as a second robotics centre, supporting real estate developers in creating smart buildings and smart homes, and continued investment of advanced technologies into the learning environment in engineering universities.
Phan Huu Thang - Former director Foreign Investment Agency
The Politburo's issuance of Resolution No.50-NQ-TW giving directions to complete the legal framework on FDI attraction in the new development era is a necessary resolution.
It will help to improve the attraction and usage of FDI to match with the new orientation of the government, leading to create higher socio-economic efficiency. Besides that, it will be a motivation to stimulate foreign investors in general and the world's 500 largest companies in particular.
The resolution mentions seven solutions and missions. However, after studying the reality, it is necessary to focus on implementing four solutions, including completing the institutions and policies relating to FDI attraction, completing the policies in managing and monitoring FDI projects, improving the efficiency of state management, and increasing the leadership role of the Party.
In addition, policymakers need to study deeply to determine the specific schemes corresponding to each task and solution in order to organise the implementation of this resolution in accordance with the direction and completion deadline.
Finally, in order to quickly implement the resolution in reality, state management agencies on FDI and relevant authorities have to increase the popularity of the resolution in the simplest way, with practical content for the community of domestic and foreign enterprises.
It is also necessary to make the labour force understand the resolution, so that they can have full and consistent awareness about the role of FDI on the socio-economic development of Vietnam.
Nihad Ahmed - Senior Vietnam economist FocusEconomics
Recently, there has been a shift in the preferences of multinationals to relocate operations from China to Vietnam, because of Vietnam's low labour cost advantage – which it has not only over China, but also other regional players including Thailand and the Philippines – and somewhat less complex regulatory apparatus.
Vietnam's increasingly-favourable tax and financial incentives have made it a hotspot for low-cost manufacturing. However, the cheap labour advantage has diminishing returns for an economy that is past the early stages of development and needs to restructure to high-value added sectors.
Cultivating a highly-skilled workforce will be crucial to attracting FDI to high value-added sectors, as one of Vietnam's primary shortfalls in terms of attracting FDI to high-value areas is a lack of skilled workers. In this regard, it trails far behind China, Singapore, Malaysia, and Thailand.
Reports indicate an acute skills gap as international companies in the technical, professional, and managerial spheres find a mismatch in the skills needed and those of Vietnamese workers. A framework for skills development and training workers aligned to the economy's long-term vision will be essential to luring FDI into high-tech industries.
Nguyen Tri Hieu - Economist
Companies suffering the trade war's punishment may relocate their business to Vietnam. However, due to being such a huge market that has yet to be replaced, such companies may tend to remove only several parts of their business to other nearby countries, including Vietnam. To maintain their operations which have depended on the Chinese market for so long, they may also relocate parts of their business to South Korea, Japan, and Southeast Asian countries which have similarities to the Chinese market.
Despite that, Vietnam will still gain some benefits for being one location that can absorb relocation. Specifically, the increase of overseas companies in Vietnam can lead to higher demand on infrastructure, logistics, transport, and more. As a result, the demand will set out prospects for many firms to invest in these areas in order to meet the requirement of relocated companies. VIR
Bich Thuy

Vietnam maintained positive growth in most economic sectors in the January-August period despite global market volatility, including escalating trade tensions among major economies, said PM Nguyen Xuan Phuc.  

In July 2019, ministries and people's committees of central cities and provinces received a request to study Chinese policy on night-time economy development.