Entering the second year of the pandemic, teachers and students across Vietnam are prepared to switch to online learning if necessary.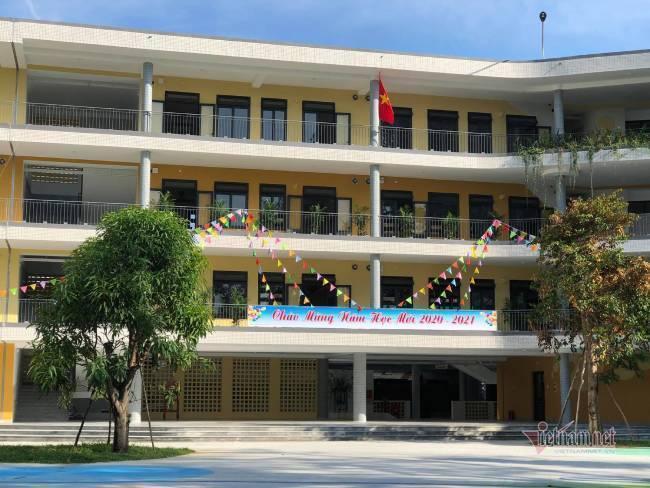 On the morning of September 5, 2020, all schools in the central city of Da Nang held the opening ceremony online. Phan Thi Tuyet Lan, principal of Ly Tu Trong Primary School, said that in her 30 years working in the education sector, this was the first time the opening ceremony had no students.
After many years, the 2020-2021 year was the first school year that students did not go to school in August. There were no rehearsals for the opening ceremony, which many schools held with the participation of a small number of students, or even held online.
After that memorable day, nine months later, Lan and many teachers would welcome a quiet closing day, when Covid-19 broke out in Vietnam again.
On the afternoon of May 25, 2021, Thu Van, teacher at the Le Lai Primary School in Da Nang, quietly went to each table, neatly placed the reward and certificate of merit on the seat of each student, to prepare for a special closing ceremony. At the appointed time, the parents in turn went to the class to take the study report and rewards of their children.
Located 1,000km from Da Nang, in mid-May, teachers at Kindergarten 19/5 in District 10, Ho Chi Minh City sent messages to class chat groups, inviting parents to come to school to get the year-end rewards for their children.
During the online closing ceremony at a school in Hanoi, a teacher told his 9th grade students, choked with emotion: "I didn't expect that the first day I met you through the computer screen, and today I said goodbye to you also through the screen."
Many students burst into tears.
Unforgettable days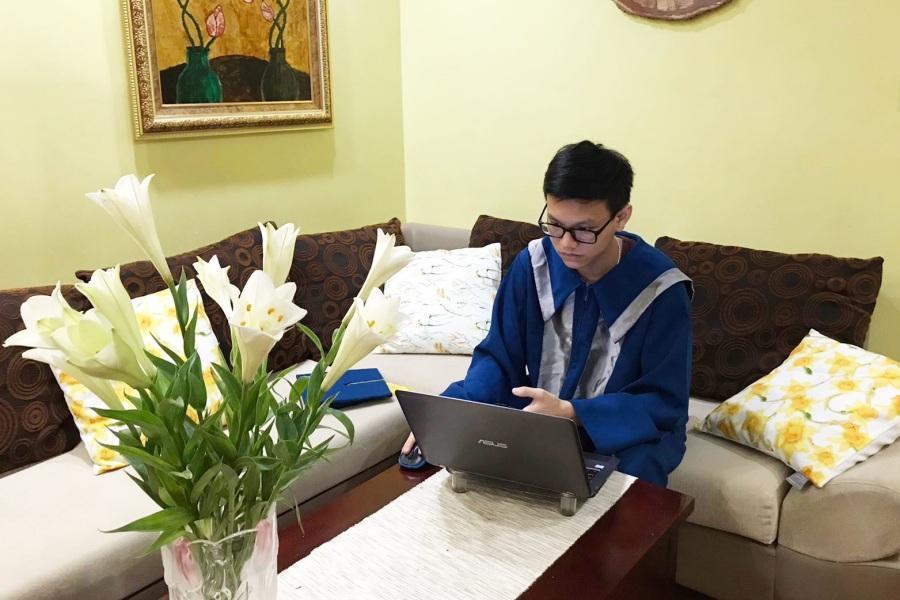 This school year, nearly 40 provinces and cities in Vietnam asked their students to stay home because of the complicated developments of the epidemic.
Many teachers and students had to go to quarantine centers and some schools became epidemic hotspots.
The lunar New Year of the Ox became an unforgettable holiday for teachers and students at Xuan Phuong Primary School, Hanoi, where one student contracted Covid-19 and nearly 120 students and teachers had to be isolated in quarantine centers.
The heart-wrenching images of preschool students in Hai Duong, Ha Nam, Bac Giang... who had to leave their parents' arms to go to quarantine centers during the third and fourth waves of Covid-19 in February and May made many people cry.
In early March, students were able to return to school. But not long after, the fourth wave of Covid-19 broke out in late April and schools in many provinces had to close, even though the semester exams had not been held yet.
The Ministry of Education and Training required local authorities to adjust plans to ensure the completion of the school year. Schools in many provinces and cities organized exams early to finish the school year early.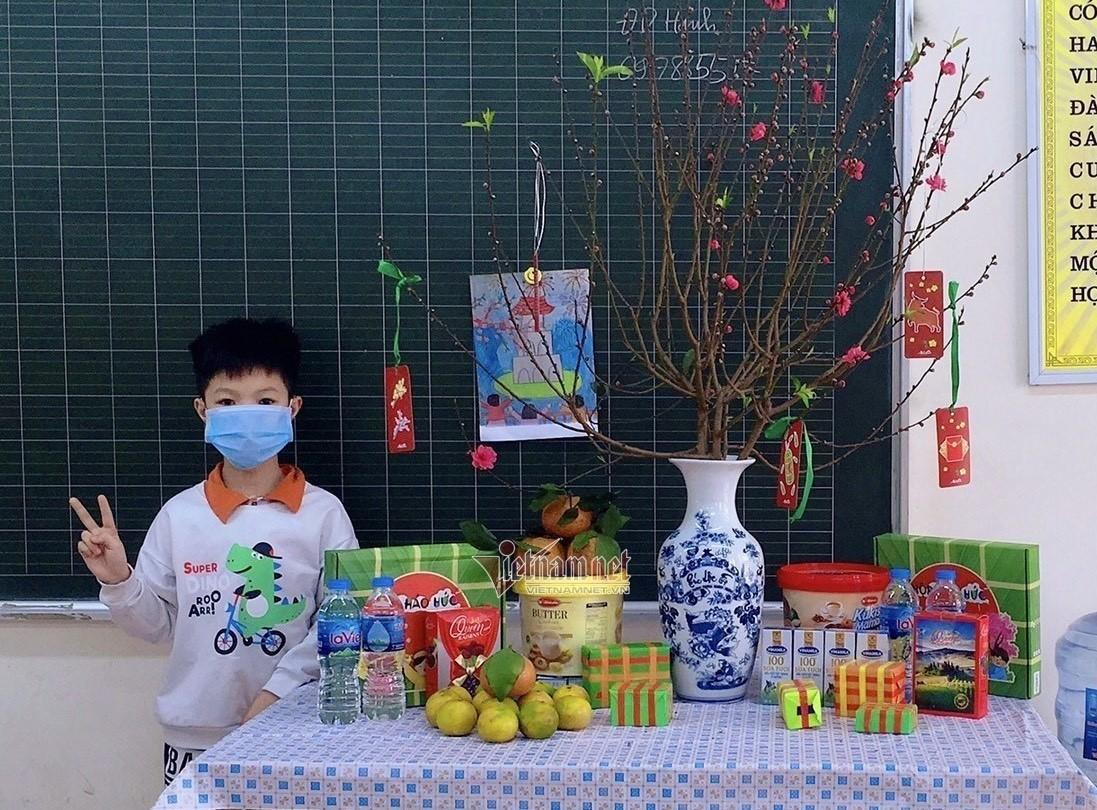 For the first time, an online semester exam was organized by schools in Da Nang and Vinh Phuc. Hanoi decided to give students an early summer break (from May 15), although the semester exam in many schools was still unfinished. The semester exams and year-end exams will be held during the summer break.
Many university students had a memorable experience when celebrating the lunar New Year 2021 alone in the dormitory. Most universities in epidemic-hit areas had to allow students to switch to online learning, online exams, and even defend their thesis online.
Because of Covid-19, many 9th and 12th graders had an incomplete school year before moving to a new level of education. These students not only lost precious days with their friends and teachers, but also had to study online during an important period of time.
Also due to the impact of the pandemic, the authorities of Bac Ninh, Thai Binh, Da Nang and Ho Chi Minh City had to postpone the entrance exam to grade 10.
The high school graduation exam schedule for 12th graders may also be changed under the impact of Covid.
Online learning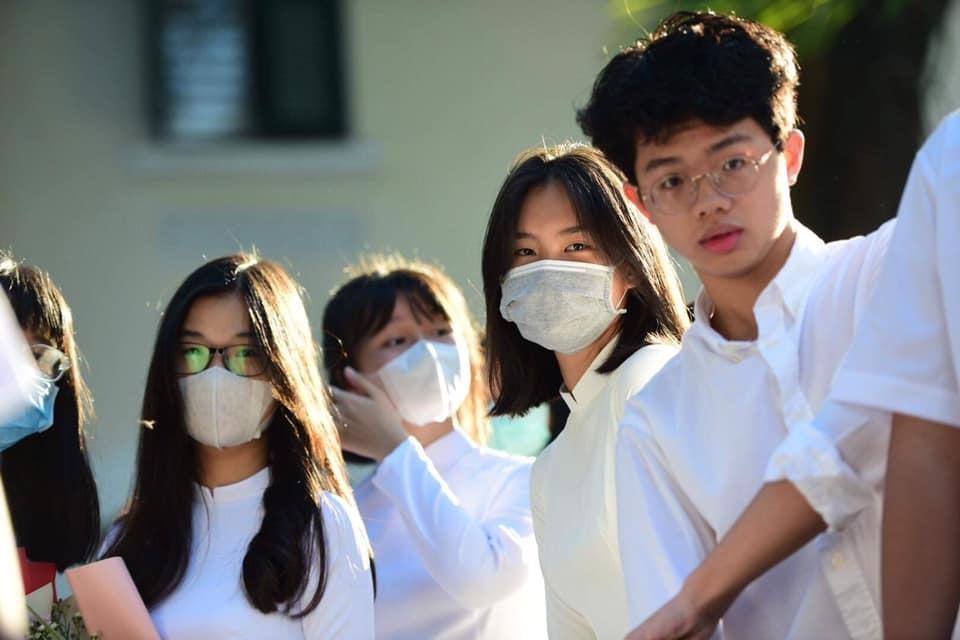 "Where are you? Are you ready for today's lesson?" Nguyen Thi Hue, a teacher at Thuan Thanh High School No. 1 in Bac Ninh province, started her chemistry class through the screen of her laptop at a quarantine center.
Hue, who had close contact with a Covid-19 patient, was sent to a quarantine center in mid-May. Teaching online, according to Hue, was not difficult because she had prepared well for it.
As the high school graduation exam is approaching, the efforts of teachers and students are greater than ever.
The first teachers who worked from a quarantine center were probably four teachers in District 6 in HCM City. In November 2020, they were under quarantine at a field hospital in Cu Chi district because they had close contact with Covid-19 patients.
Entering the second consecutive academic year under the impact of the pandemic, teachers and students across the country are ready to switch to online learning at any time. An online lecture requires a lot more time and effort from teachers, and requires students to be more proactive.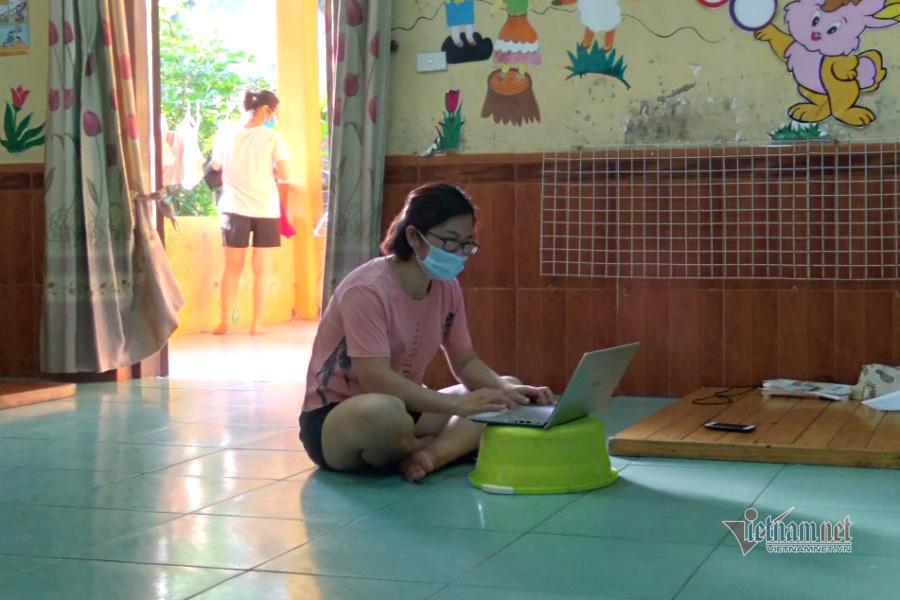 The Ministry of Education and Training has issued a circular on the management and organization of online teaching in general education institutions and continuing education institutions. This activity can support or replace direct teaching at the educational institution during the time when students cannot come to school due to force majeure reasons.
Parents, teachers and students, after concerns about staying home and studying or teaching online, have accepted the fact that they have to adapt to changes.
The pandemic has changed many aspects of life. It has created physical distancing. But the internet and social networks have allowed us to be closer than usual.
Online learning and exams will continue, while digital transformation of education is here to stay.
Ngan Anh

University and school students from more than 30 cities and provinces nationwide on May 10 entered the second week of online studying since their schools were shut on May 4 due to the serious ongoing COVID-19 outbreaks.

A Thai ethnicity teacher devoted his youth to his students in a remote mountainous commune in Dien Bien Province.