Singapore's journey into becoming a dragon took place within only 30 years, offering valuable lessons for countries in the region, including Vietnam.
Besides dealing with corruption, developing education, promoting English training, and developing highly skilled human resources, Singapore applied other outstanding measures in trade promotion and administration.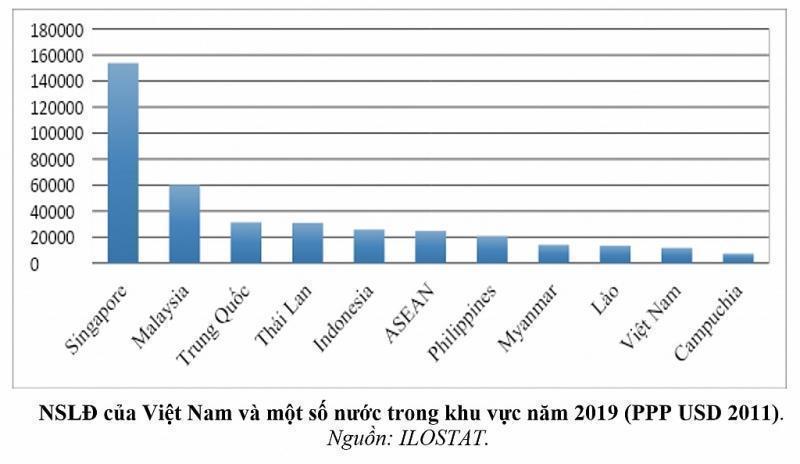 Comparison of labor productivity between Vietnam and other countries, including Singapore. Photo: Customs Newspaper
 
Employing talent
According to Dr. Pham Manh Hung of the Institute of World Economy and Politics, the meritocracy regime was trusted by the People's Action Party (PAP) as the theory for national development. It was extended to the selection of political leaders, becoming the operating principle of the civil service and of the Singaporean political and social system. Prime Minister Lee Kuan Yew said there must be a culture of meritocracy to build an effective civil service, promoting economic growth and social development.
The government wants to achieve excellence to cover all strata, and wants people to see that equal opportunities are available to everyone regardless of background, race, religion or gender. Prime Minister Lee Kuan Yew has said: "I do not allow any non-talented family member to hold important positions, because it will be a disaster for Singapore and my legacy."
In 2010, during an interview in the US, Prime Minister Lee Hsien Loong was asked if he became Singapore's leader because of his father's influence. He said: "In Singapore, we pay high salaries to attract the most talented people to work for the government and I have to prove it myself."

Singapore's ratio of trade to Gross Domestic Product (GDP) is much higher than the world average. Source: WB
Dr. Hung said that the demonstration of the appreciation of talent is easily seen in both world and Vietnamese history. The engraved epitaph in Quoc Tu Giam says: "Talented and righteous persons are the precious resources of the country."
Social and economic strategy
In the Dien Dan Doanh Nghiep (Business Forum) newspaper, Dr. Bui Ngoc Son of the Institute of World Economy and Politics said that Singapore has a very smart export strategy with a clear roadmap.
Research works show that in the mid-1970s Singapore focused on encouraging investment in the industrial sector, electronic medical equipment, and automobile components. The next period - 1980-1990 – it focused on developing electronics and sea shipping. In the 2000s, it switched to new technologies such as biotechnology and financial technology.
Dr. Son said that Vietnam has been exporting raw materials and is trying to increase the export of goods with a large labor workforce, such as in textiles, agricultural and aquatic products. However, Vietnam needs to change the garment export structure, reducing the processing rate. In addition, it is necessary to mention a new direction: software outsourcing.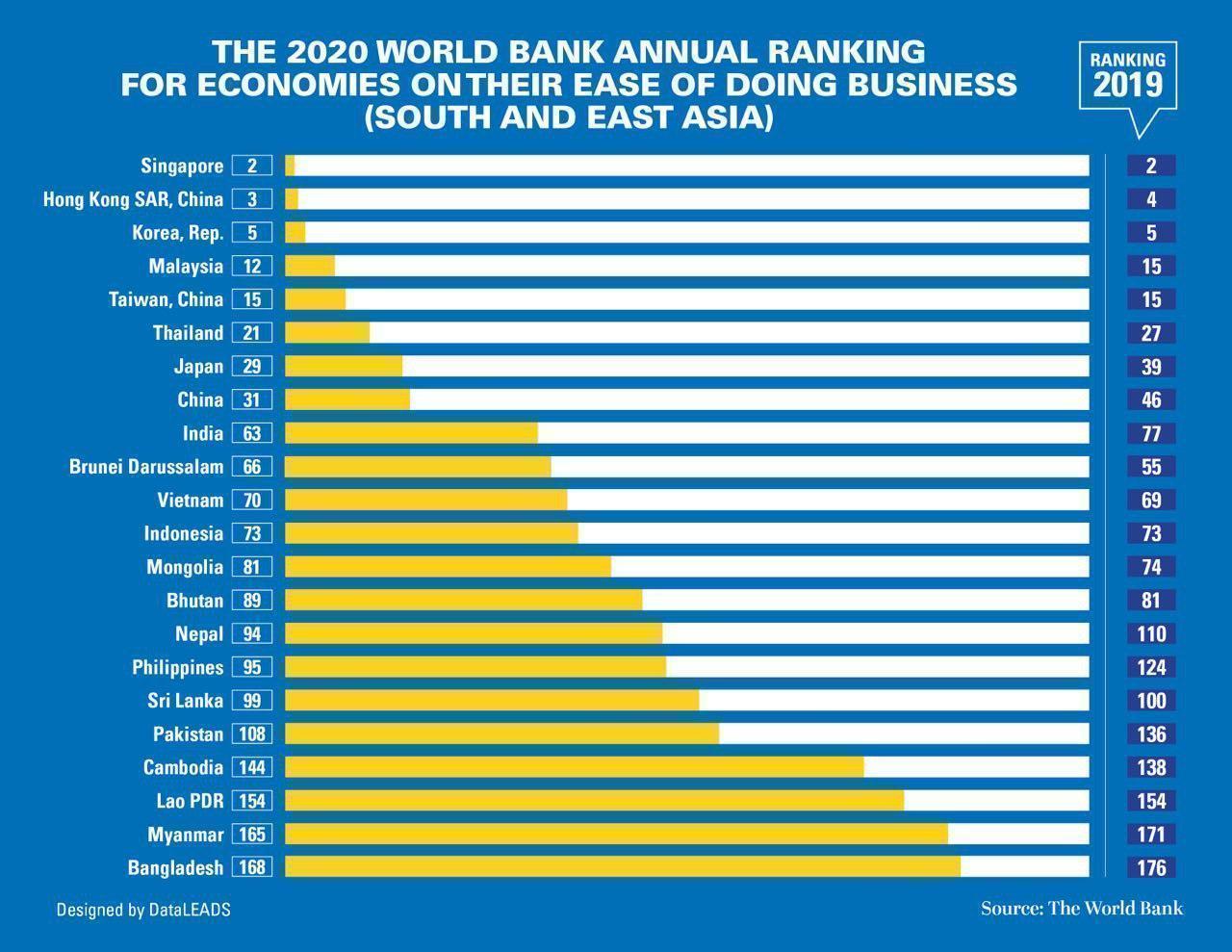 Singapore ranks second globally in its business environment quality. Photo: WB
Regarding the exchange rate, Dr. Son said with the domestic tightening monetary policy, Vietnam has avoided undue tension with other countries and improved its position in the international arena. As for the need to boost exports to have capital for economic growth in the short term, Vietnam can use a number of export subsidy policies to create favorable conditions for the development of domestic enterprises. This is also a policy that Singapore applied very successfully and achieved outstanding growth.
In an analysis, Tai Chinh (Finance) Magazine wrote that Singapore is striving to become the largest commercial and service center in the world. They are building themselves into a hub for capital management and personal banking services. Based on the advantage of an open, transparent and regulatory regime and the use of English as the main language in international transactions, Singapore has created a great playing field to attract international finance forces, generating a huge amount of profit.
Another experience that Vietnam can learn from Singapore, according to Dr. Son, is that Singapore has been very interested and focused on trade promotion to diversify markets and expand to unexplored markets. Dr. Son said that Vietnam should firstly focus on strengthening trade relations with major markets such as the US, Japan, Europe and China. These are large importers of Vietnam's export items and the major providers of basic benefits such as ODA, FDI and technology transfer. However, finding other potential markets also needs attention.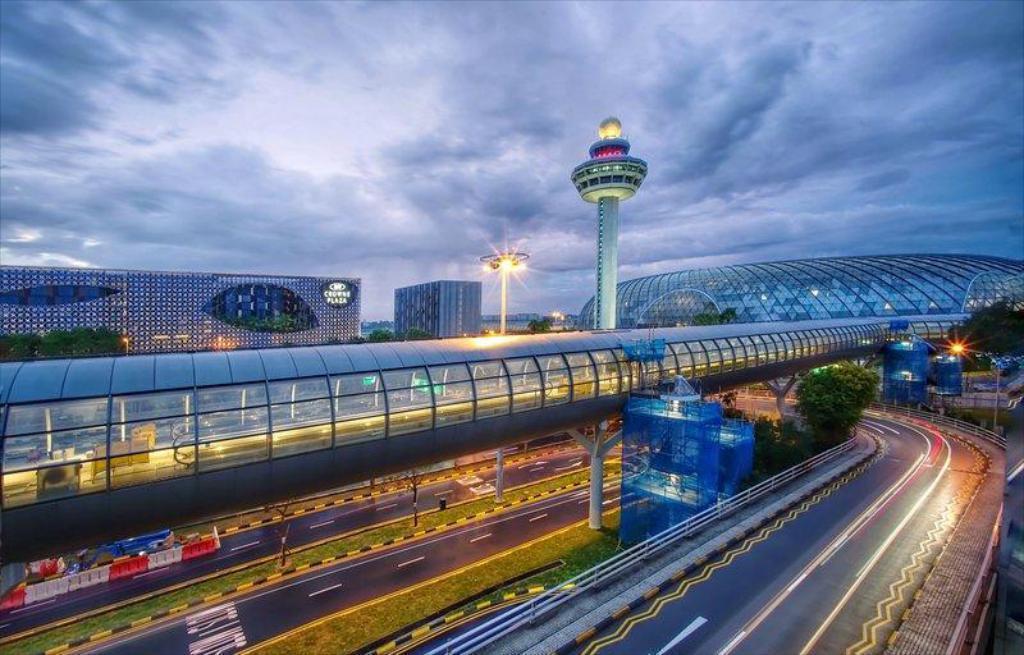 Singapore is clean and beautiful, characteristics that people remark on when visiting the country. Photo: Agoda
In another angle, according to the Financial Magazine, the world describes Singapore a park in a city. Interestingly, Prime Minister Lee Kuan Yew, after visiting Vietnam in the early 20th century, saw Co Ngu Street (Hanoi's Thanh Nien Street now) lined with lush green trees, and wanted to apply this in his country. Singapore deeply understands that trees are a vital environment, so now their country is green, clean and beautiful.
Dr. Pham Manh Hung said Vietnam now has many more favorable conditions compared to those of Singapore at the time it performed its 'dragon' transformation. Vietnam's population is larger, and is in the golden age with 70% of the population under 35 years old. Vietnam's area is larger, while natural resources are more plentiful. The intellect and bravery of the Vietnamese people are also very good...
"Therefore, it is clear that if we do not transform into a dragon, it is because we do not want to do it, not because we are unable to do it," Dr. Hung said.
Le Minh

The report of the 12th Party Central Committee on documents submitted to the 13th Party Congress presented by Party Secretary General and State President Nguyen Phu Trong outlined strategic development issues of the country over the coming years.

Government should take measures to protect private enterprises in key economic sectors to enhance their international competitiveness.