Having parents with severe illnesses who could not pay to send their kids to tutoring did not lessen Thong's eagerness to learn and achieve.
Pham Van Thong, now in the 11th grade, has received many compliments from teachers, friends and relatives for being chosen as a member of the national maths team (2020-2021 school year). The student from Tien Lu (Hung Yen province) is shy every time he hears someone mentioning his achievements. His family situation also makes Thong somewhat timid.
"If I can reincarnate, I still want to be reborn in the same home"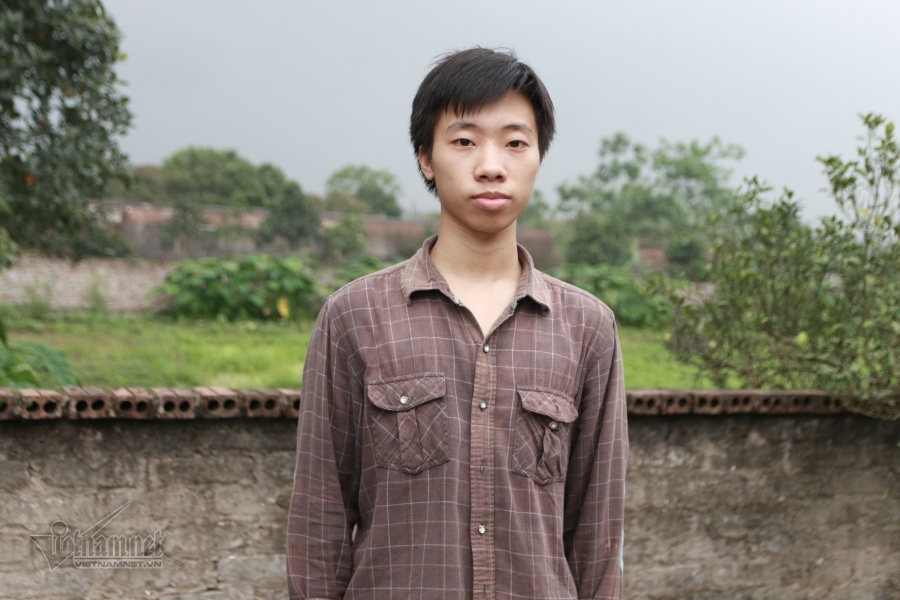 Pham Van Thong
Thong's mom was 29 and still unwed. Due to the guilt of illness, she did not take much interest in finding the other half. The marriage of his parents, Ms. Hoang Thi Quy and Mr. Pham Van Hinh (Di Che, Tien Lu, Hung Yen), was an arranged one. No one would have expected that the result of an unloving marriage between a mother with epilepsy and a slightly retarded father would be two intelligent, docile children.
Both of the children have been excellent students since grade 1. Thong even topped the entrance exam to the Hung Yen High School for the Gifted, and his sister also passed the one to the lower secondary school of the district.
The family's income depends only on paddy fields of 2500 square meter growing vegetables. Being aware of the situation, the two have been compliant and helping. Thong often wakes up early to prepare breakfast and lunch before going to school, and even earlier to assist his parents when crops come. He also stays up until 12am doing homework and arises at 4am the next day to finish it if not yet done.
According to the mother, Thong's family initially did not consent to his wish to enter the school for the gifted since it's 10km from home, and traveling there takes nearly an hour, which she was afraid would be strenuous and dangerous for Thong. However, his desire burned so bright that Thong made an application by himself.
Ms. Quy sometimes joked: "If you were born into a richer family, wouldn't we less miserable?". Both Thong and his sister replied: "I always want to be born to you, despite suffering."
Being impoverished does not constrain the Math pupil's achievements. Thong is a "personal tutor" to his sister.
The "village school boy" enters national maths team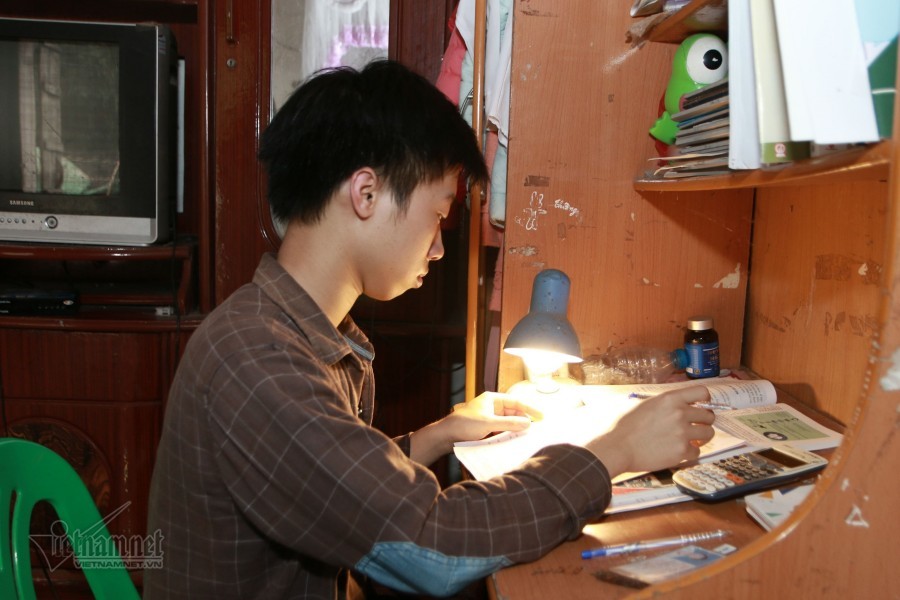 "The first time I set foot in Hung Yen High School for the Gifted was in the exam for excellent students at the provincial level in grade 9. This was also the most memorable exam when I sat in the classroom of my long favorite school," Thong said.
At high school, Thong continued to shine with his talents in the natural sector, especially in Math. He was wonderfully chosen to be in the national maths team when he was just a 11th grader. Thong always feels grateful for his decision in the first place.
Thong is regarded as an obedient and progressive student. At junior high school level, he had many times achieved high results in competitions for excellent students at district and provincial levels. Ten consecutive years of achieving the title of excellent student is a worthy reward for his continuous efforts. Since 10th grade, Thong has received a monthly stipend of VND700,000 which also partly reduces the economic burden on the family.
"Being born in poverty, sometimes occasions the thought that my going to school will burden my parents. But then it became my source of motivation to make my dreams come alive. The support I get from relatives, teachers and friends also is a massive contribution for me," Thong shared.
"I totally get the feeling when loved ones are in constant illness. Therefore, I wish to pursue the medical profession, partly to help patients out there, partly to support my parents."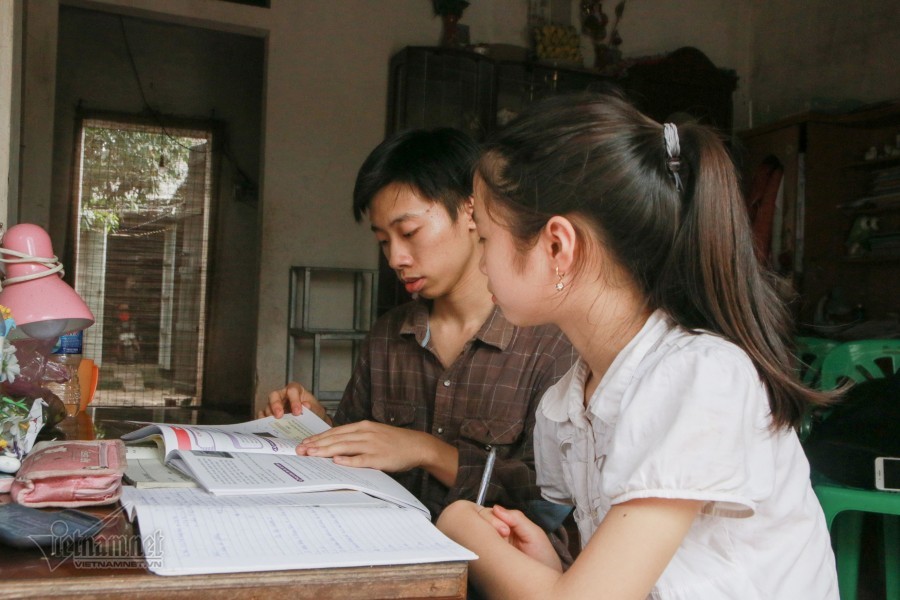 Thong and his sister.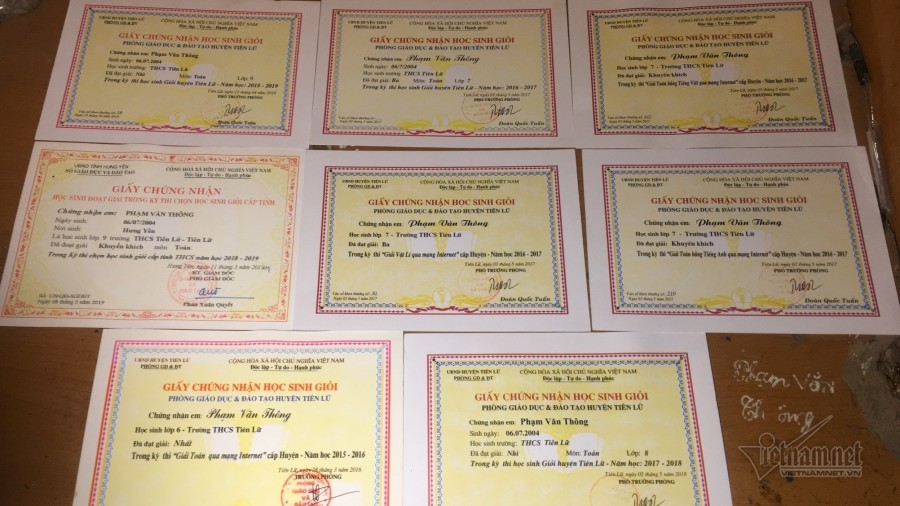 Thong's certificates of merit.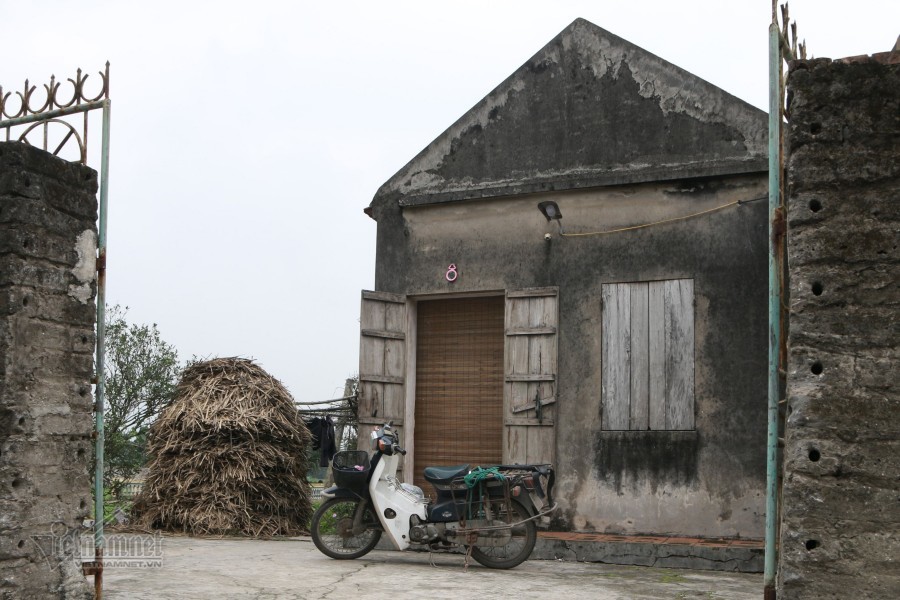 Thong's house in Di Che commune, Tien Lu district, Hung Yen province.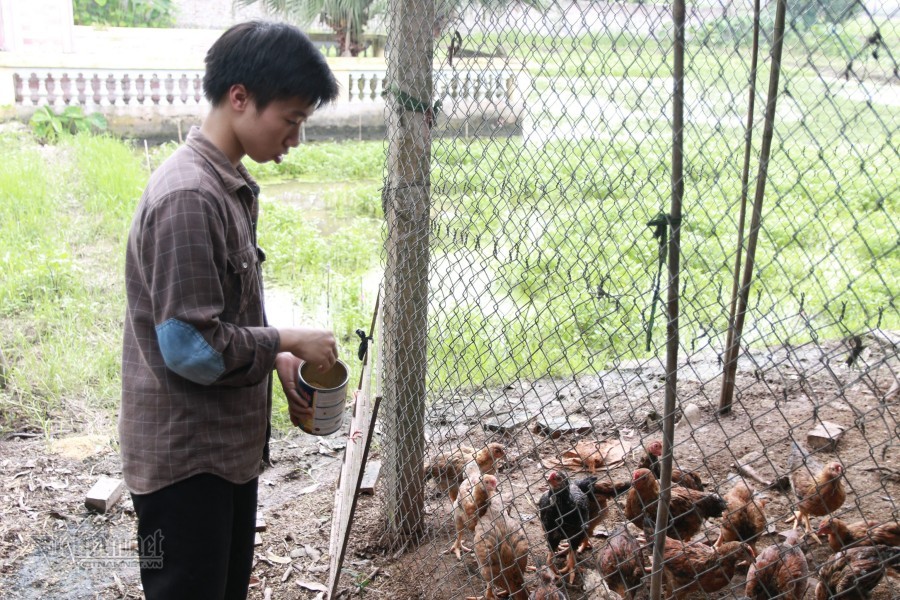 Phuong Thu-Huu Chanh

Students and scientists at the Vietnam National University – Ho Chi Minh City (VNUHCM) have carried out extensive research and developed products that help prevent the spread of COVID-19.

Eight Vietnamese students won gold medals at the international Olympiads in 2020.