People in Iran in 2003 planned their meal times to avoid clashing with the showtimes of Korean film "Dea Jang Geum". The same thing occurred in Vietnam when everything changed upon the release of "Ve nha di con" (Come home, my dear).
It was reported by journalist Euny Hong in her 2016 book "The Birth of Korean Cool" that the historical drama Dea Jang Geum was so popular in Iran that people scheduled their meal times so as not to coincide with its showtimes. The same thing happened in Vietnam 18 years ago when Korean cinema swept the region. After a while, the public became enamored with Korean cinema, and it seemed as if this fad would never end.
VFC (Vietnam Television Film Company) abruptly announced in July 2009 that it would stop producing and broadcasting the sitcom "Nhung nguoi doc than vui ve" (Happy Singles). The plan was to air 500 episodes in two years, but the undesired quality forced the producer to halt production after only episode 171, despite having "booked" the air for 250 episodes in advance. Pham Ngoc Tien, the film's screenwriter, then accepted responsibility, admitting that the film was not initially as expected.
After ten years, the name VFC came up again when the film "Ve nha di con" broke all sorts of records on Vietnamese television. As soon as it began airing in April of this year, for the next five months, "Ve nha di con" created a frenzy on forums and became "trends," and its storyline was discussed and dissected. Similar to the situation that arose in Iran in 2003, many Vietnamese would rush home from wherever they were to watch the movie. According to the Vietnam Television Advertising Center, "Ve nha di con" had a rating (4.7) for VTV1's TV series time period.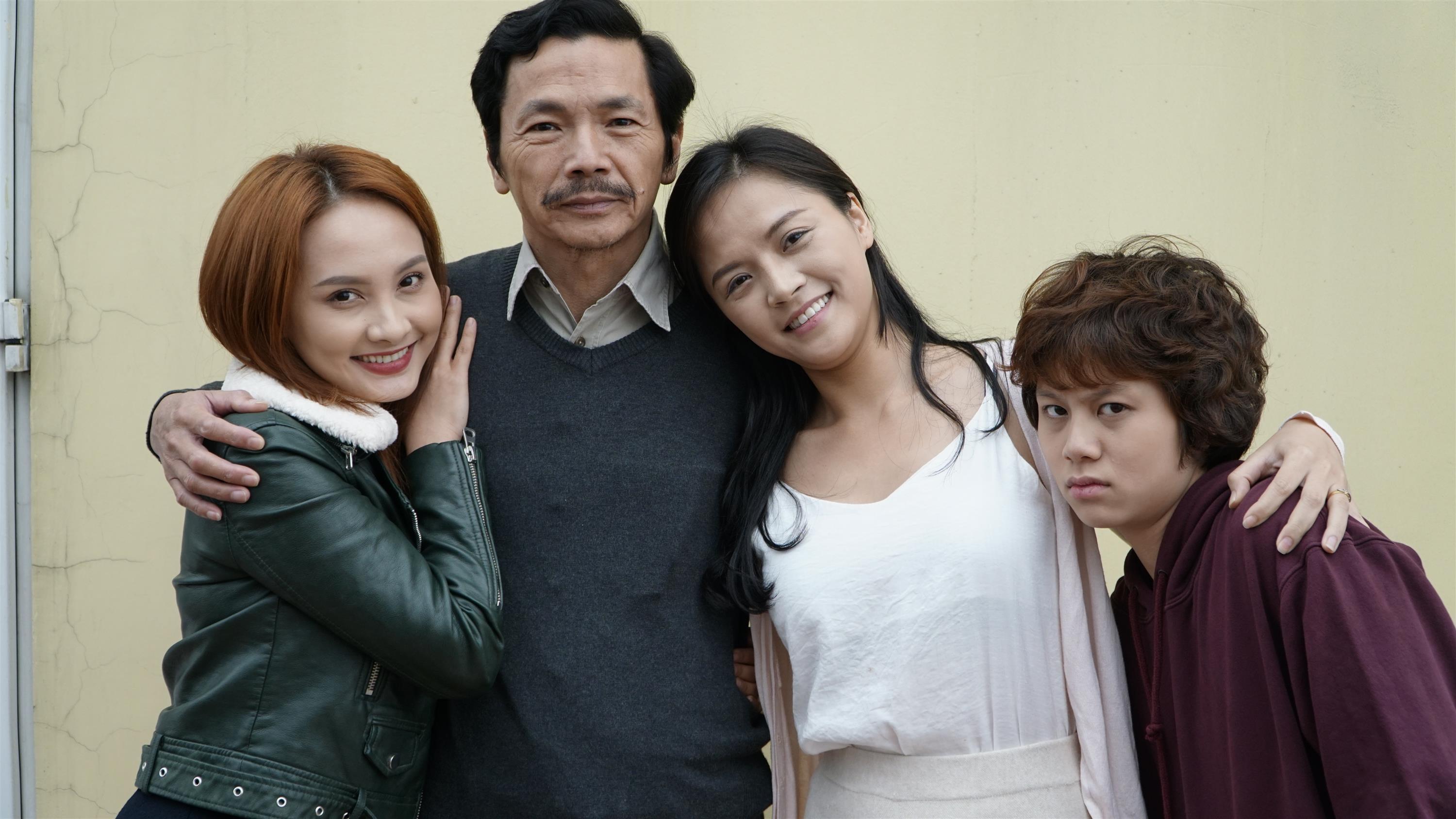 The cast of "Ve nha di con".
Also in 2019, the southern audience was enthralled by the flicks "Gao nep gao te" (Sticky rice and plain rice) (and "Tieng set trong mua" (Thunder). There has never been a year when Vietnamese TV series were so dominant when the ten most searched TV series on Google Vietnam in 2019 were all Vietnamese films.
To prepare for this breakthrough, Vietnamese TV series gained momentum with the release of two films "Song chung voi me chong" (Living with Mother-in-law) and "Nguoi phan xu" (The Arbitrator), which is a remake of a foreign story. The film's tycoon Phan Quan's (late People's Artist Hoang Dung) remarks became a pop culture: "The only thing that exists is family, whether or not other items exist is immaterial". Although there are many popular dramas in Vietnam right now, no film has yet topped "The Arbitrator" in terms of advertising price, which is 220 million VND for a 30-second advertisement.
There was a recent continuation of public fever after "Ve nha di con" and "Quynh doll," "Living with mother-in-law" and "The Arbitrator":   "Hoa hong tren nguc trai" (Rose on the left chest), "Me Ghe" (Step mother), "Huong duong nguoc nang" (Sunflower against the sun), "Cay Tao no hoa" (When the Apple Tree Blooms). The movie "Me ghe" aired at Vinh Long TV station but led the national rating with a viewership of 6.7%.
Vietnamese television's founding father, People's Artist Khai Hung, said this about his work as a director: "It's hard to believe how much TV shows have changed in the last few years. The target demographic was a key priority for the filmmakers and screenwriters, who also benefit from the cooperation with other countries by learning about new technology and methods of doing things. However, the current focus is on returning television to its original purpose of being television."
Director Nguyen Phuong Dien, whose films have been huge successes in the South, believes that the growth of Vietnamese TV series in the last four to five years is due to investors' proper perceptions, such as VFC representing the North and Vinh Long Television – the representative of the South. "The reason VFC is superior to other organizations is because someone is pointing the path in the right direction. Do Thanh Hai, the director, aims to provide spiritual nourishment to his audience by making large-budget films about a wide range of subjects. Vinh Long station in the south focuses on family film recipe for housewives that was little 'cheesy'," said the film's director Nguyen Phuong Dien.
Aside from shifting mindset on the subject, director Nguyen Phuong Dien said the movies have all been shot using a 4K camera, resulting in stunning visuals. Apart from that, with increasing levels of rivalry among the filmmaking industry, evaluating movie ratings has become essential for filmmakers in order to remain relevant in the constant stream.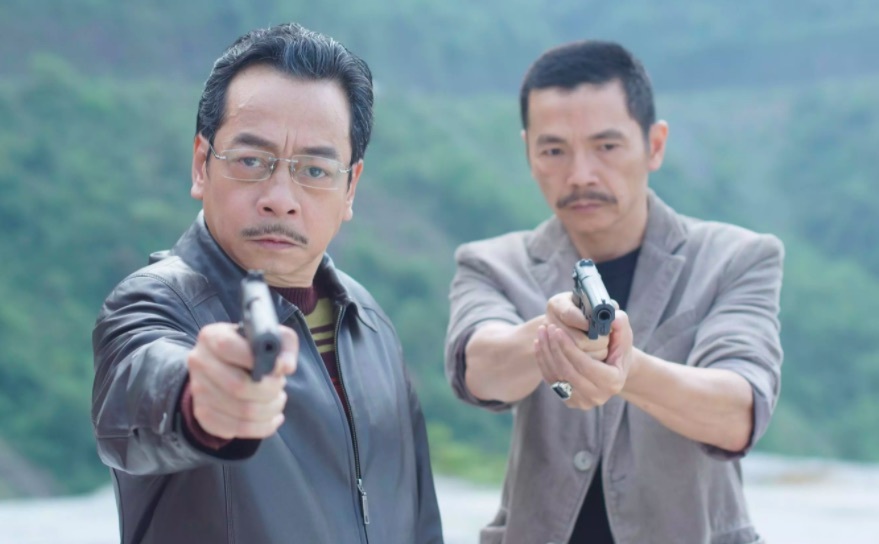 Two illustrious People's Artists Hoang Dung and Trung Anh in the movie "The Arbitrator".
"Instead of using cumbersome equipment to produce movies, we now only need to hold a tiny camera to capture images in 4K resolution, lifelike pictures like those seen in celluloid films. The changeover must also be adaptable. Filmmakers are rushing to complete their projects faster now that lighting equipment allows for nighttime shooting without consuming a lot of energy. So, whereas it used to take 4-5 days to shoot a 4K episode, it now only takes 2.5 days, but the quality is amazing, " he stated.
This is how a successful TV show is made: a realistic script combined with cutting-edge filmmaking techniques.
This formula demonstrates the significance of the script. A big draw for the audience has always been genuine stories that breathe life into characters and reflect the concerns of the general population. As a result of advancements in filmmaking technology and new methods of doing things, audiences will be served with stunning visuals in the movies, which will delight them on many levels.
Writing a film is a labor of love, and as screenwriter Trinh Khanh Ha pointed out, it's critical to show appreciation for the hard work of the writers by providing decent remuneration so that they feel motivated to produce quality work. Filmmakers, according to director Phuong Dien, must keep up with technological advancements in order to remain relevant. Vietnamese TV shows thus will never have to be concerned about a lack of viewers.
Hoang Vy

In the context of complicated Covid-19 epidemic development, many television programs and films that are being recorded have to be suspended, 

Before the latest withdrawal of Vinsmart, Japanese giants like Panasonic, Toshiba, and Sharp also dropped out of the Vietnamese television market.