Despite love for math, there was a time when she had no intention of earning a PhD in mathematics. She pursued a career in applied mathematics to answer her own questions.
Dr. Le Kim Ngan.
Dr. Le Kim Ngan, who was born in 1984, is currently a lecturer of the Mathematics Faculty at Monash University, Australia. Although she has been interested in math since she was young, she majored in informatics at her high school and math – informatics at university.
"When I was a student at secondary school, my father wanted me to spend an hour a day learning English. But instead, I opted to solve math questions in a book for students in eighth grade. I found this riveting, so I asked my father to buy an advanced math book for me. At school, I frequently practiced math and, eventually, I was caught and punished by my teacher," she said.
"I usually wondered why those algorithms I encountered at high school or university were always correct. I decided to prove them by myself. As a result, I devoted myself to learning mathematics," she said.
In 2008, she did a master's by participating in the PUF program to satisfy her love for math. At that time, she did not intend to do a doctorate, study applied mathematics, or study abroad. While she was doing her thesis in France, she was awarded two scholarships to pursue a doctorate degree, but she rejected them because of her personal reasons.
She and her husband went to Australia to build their careers. She then won a scholarship for postgraduates from Australian government. Dr. Ngan chose to study numerical analysis because of its practical applications.
Teaching in Australia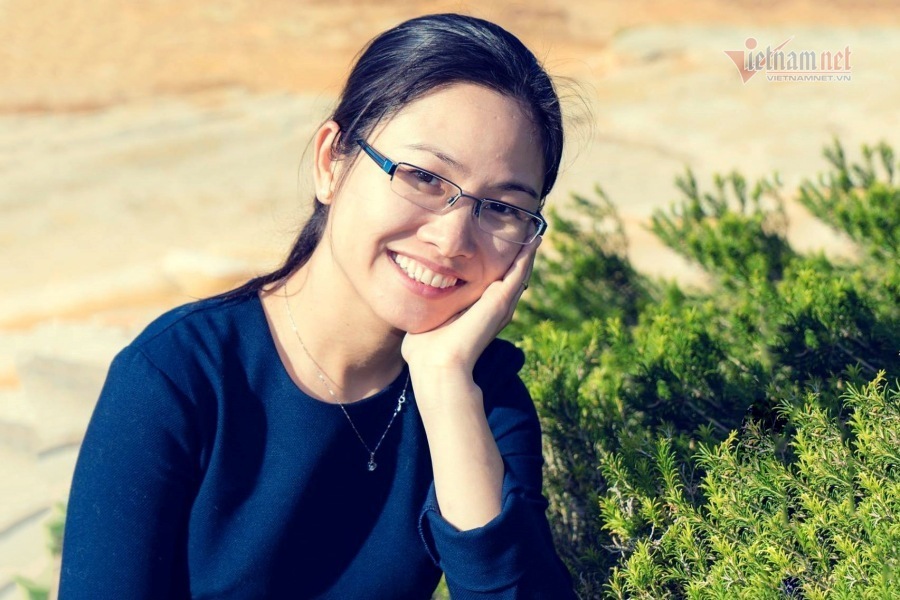 Dr. Le Kim Ngan completed her doctorate in New South Wales University after three and a half years and continued as a postdoc afterwards. During this time, she had a chance to lecture on subjects related to Math at her school.
According to Dr. Ngan, to become a lecturer in Australia, applicants must have teaching skills and experience in the field. They should also have some articles published in well-known international publications.
She believes that those who were postdocs in Europe or America will have many benefits because they usually have opportunities to teach theoretical classes. However, in Australia, postdocs can mostly teach practical classes rather than theoretical classes.
She had experience in teaching while doing advanced research as a postdoc at New South Wales University. As a result, she became a lecturer in school of mathematics at Monash University in April 2020.
However, even after holding a position in the university, she suggested that lecturers must continue changing for better results.
"Students will give feedback about their lecturers annually and Australian schools will depend on that to evaluate the performance of a lecturer throughout the year. Therefore, to receive positive feedback from students, lecturers must improve the quality of their lessons. To achieve that goal, they can learn from senior lecturers, find out new ways for pupils to approach their lessons, or simply carefully prepare for their lessons," Dr. Ngan said.
She said that lecturers in Australia have many advantages. Each year, lecturers can spend 40 percent of their time teaching and 40 percent researching. As it is difficult for Math Department to find funds to conduct research, lecturers can make a request to the government, as long as the project is possible and practical.
Lecturers are also able to discuss with Australian colleagues as well as foreign colleagues. Travelling expenses will be covered by many funds from the university or other organizations.
Thuy Nga

Spending 11 years researching herbs used for cancer drugs, a university lecturer, now 33, has decided to return to school to study for a master's degree to reach her goal.

At an interview for the post of lecturer at Flinders University, Ngo Tuyet Mai, when asked why the university should choose her, said in addition to her knowledge and experience, she also has empathy and understands international students.