The young women in prostitution rings are chosen for their beauty, and many of them are university students studying at prestigious schools.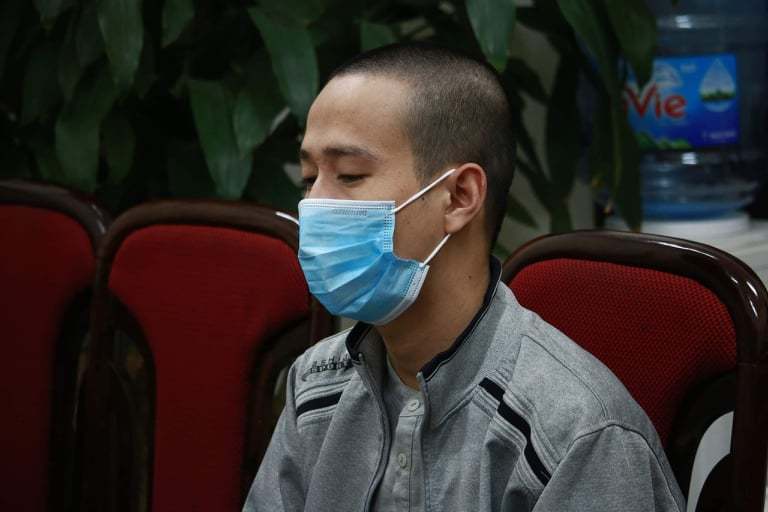 Ha Trong Thang
Lieutenant General To An Xo, Chief Secretariat of the Ministry of Public Security (MPS), said the ministry has directed related units and local police to develop plans to fight disguised prostitution rings.
Some prostitution cases discovered recently show that sex trafficking transactions and prostitution rings are carried out in cyberspace.
Procurers of girls only accept beautiful girls for their rings. University students are preferable.
In mid-October 2021, Cau Giay District Police in Hanoi busted a prostitution ring and arrested procurer Ha Trong Thang, born in 1993, from the central province of Quang Nam, a 'sugar baby-sugar daddy' on a social network.
In early June, Thang realized via Facebook that many male customers wanted to buy sex under the mode of 'meeting and loving within a specific time', which means buying sex and paying monthly.
He decided to set up a group called 'Sugar Baby' and advertised that he could connect a sugar daddy (sex buyer) and sugar baby (sex seller), and pledged 'prestige, privacy and success'.
Thang sent information about 'sugar babies', including names, ages, addresses, professions, and pictures of the girls to 'daddies' for choice.
When customers found the babies they wanted, Thang would act as intermediaries, ask 'babies' about monthly pay required and number of meetings in a month to perform sex. The information would be sent to 'daddies'. If the 'daddies' agree to the proposals, Thang would connect the 'daddies' and 'babies' via Zalo and arrange meetings between them.
For every successful connection, Thang got VND2 million from 'daddies' and VND1 million from 'babies'.
In general, the monthly pay the girls in the ring led by Thang required was VND15-20 million. This was pay for 4-8 'meetings'.
"This is a sophisticated trick as they carry out transactions via social networks. The police had to spend a lot of time to identify and uncover the disguised prostitution ring," the police said.
Sugar babies can be students and freelancers, but they have common characteristics: an unstable income and beauty. Sex trafficking was carried out even during pandemic peak days. Some customers required negative testing results before meeting girls.
Prostitution is considered a social evil in Vietnam. Sex workers are fined and sent to education camps.
High risks for prostitutes
The investigation agency warned of the high risks for prostitutes, when pimps extort money from them after making love.
Cau Giay District Police in Hanoi in early April arrested Nguyen Bao Tuan, born in 2001, from Quang Tri province, who filmed and took racy pictures while having sex with a sugar baby in order to extort money.
Tuan had earlier joined the sugar baby-sugar daddy groups on social networks and looked for beautiful young girls for his 'adopted daughters'.
On the surface, 'adoptive fathers and adopted daughters' exchange feelings, but in fact they are long-term sex partners.
Tuan and a girl, named H, born in 1995, came to an agreement that they would consider each other as lovers who eat out, and later have sex.
On March 13, 2021, Tuan and H went to a villa they rented in Nam Tu Liem district in Hanoi and had sex. Tuan then took photos and blackmailed the victim.
On the next day, Tuan messaged H and told her to remit VND15 million to him, or he would post the clip on social network. H panicked and had to pawn her iPhone XS Max to get money to give to Tuan.
But the pawnshop was closed when H reached there as it was late at night. Tuan and H agreed that they would meet the next day.
On the way home, H went to the police and reported the case. The police arrested Tuan and investigated him for property appropriation.
In April, Hoang Mai District Police arrested Vu Duc Dong, born in 1986, from Nam Dinh, for prostitution brokerage and property appropriation.
Prior to that, the police made an unannounced inspection at a hotel in Giap Bat Ward and discovered a couple engaged in sex trafficking. Based on the declarations of the couple, the police found the broker.
Dong was found establishing a group that 'clients' could access to buy sex for VND5-20 million.
In December 2020, Dong bought sex from a girl for VND5 million. But he did not pay money to her, but asked her to pay him VND10 million, and if not, he would post a 'hot' clip on a social network. The girl then had to remit VND4.5 million to Dong's bank account.
In April this year, Dong asked the girl to pay the remaining money. As she did not have the money to pay, she had to prostitute herself to get money for the debt payment. 
Nhi Tien

Police in HCM City have smashed a high-class prostitution ring in which clients were paying up to US$30,000 for sex with models and beauty competition contestants.  

The HCM City police have busted what they said was the city's largest ever online gambling ring, one that had carried out betting transactions worth nearly VNĐ90 trillion (US$3.94 billion).