Moments in the fight against Covid-19 in HCM City and the southern provinces this year have reminded people not only of difficulties and losses but also of human love and the efforts to overcome adversity.
After successfully controlling three waves of the Covid-19 epidemic, the fourth outbreak hit many southern provinces and cities of Vietnam because of the fast-spreading Delta strain.
Ho Chi Minh City was the hardest hit by this outbreak. At times, hospitals were overloaded while doctors and nurses were exhausted treating serious cases.
More than 23,000 people have died from Covid-19, including more than 17,200 people in HCM City.
Ho Chi Minh City and the whole country have gradually overcome the consequences of the epidemic and adapted safely to the pandemic.
The photos reflect part of the fight against Covid-19, the losses and sacrifices, and the humanity shown during the epidemic in HCM City: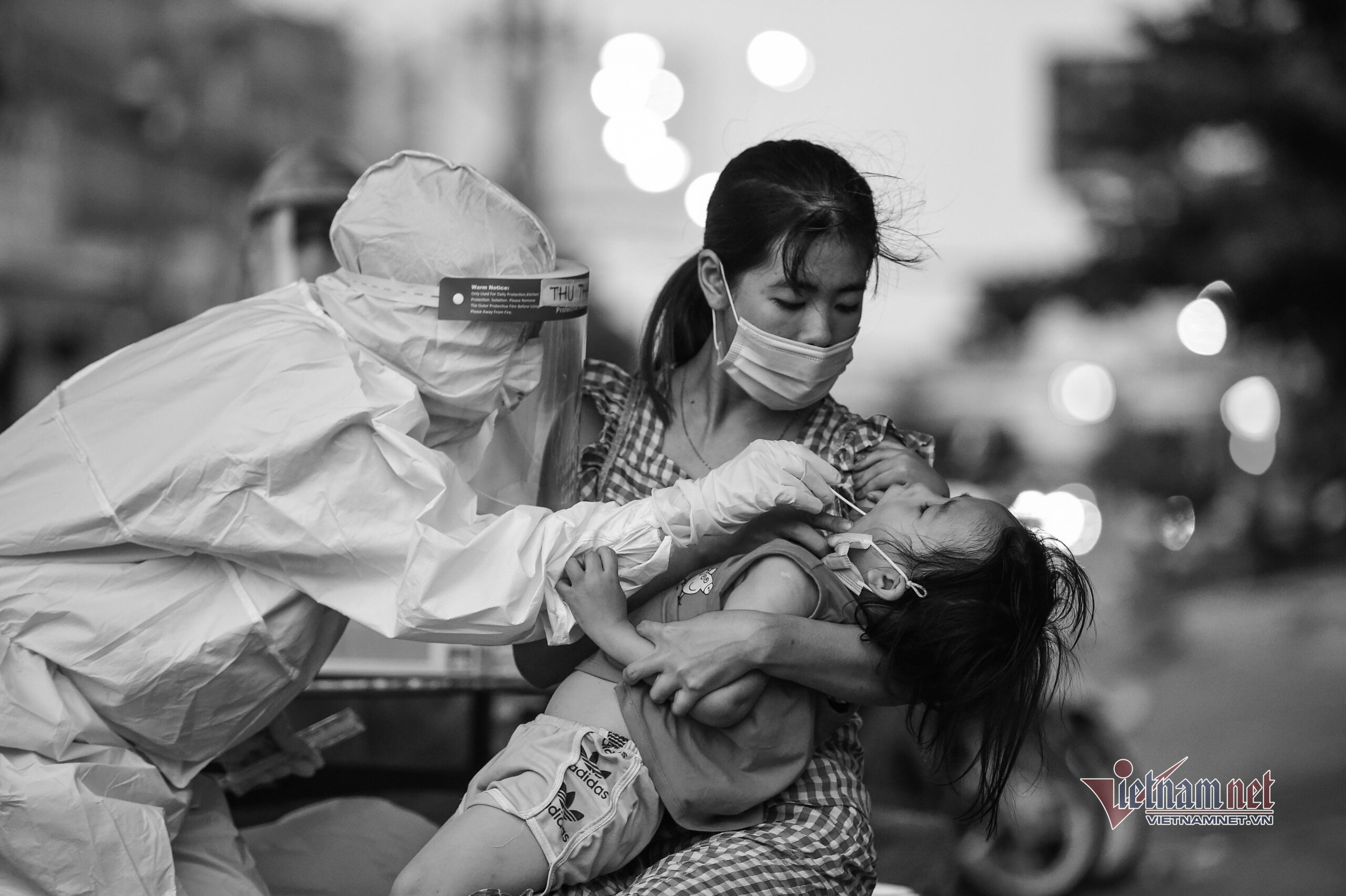 The infections detected among members of a religious mission in Go Vap District in late May 2021 were the beginning of a strong outbreak in Ho Chi Minh City later. The city government and relevant forces took drastic measures to quell the epidemic, but the number of infections kept rising sharply.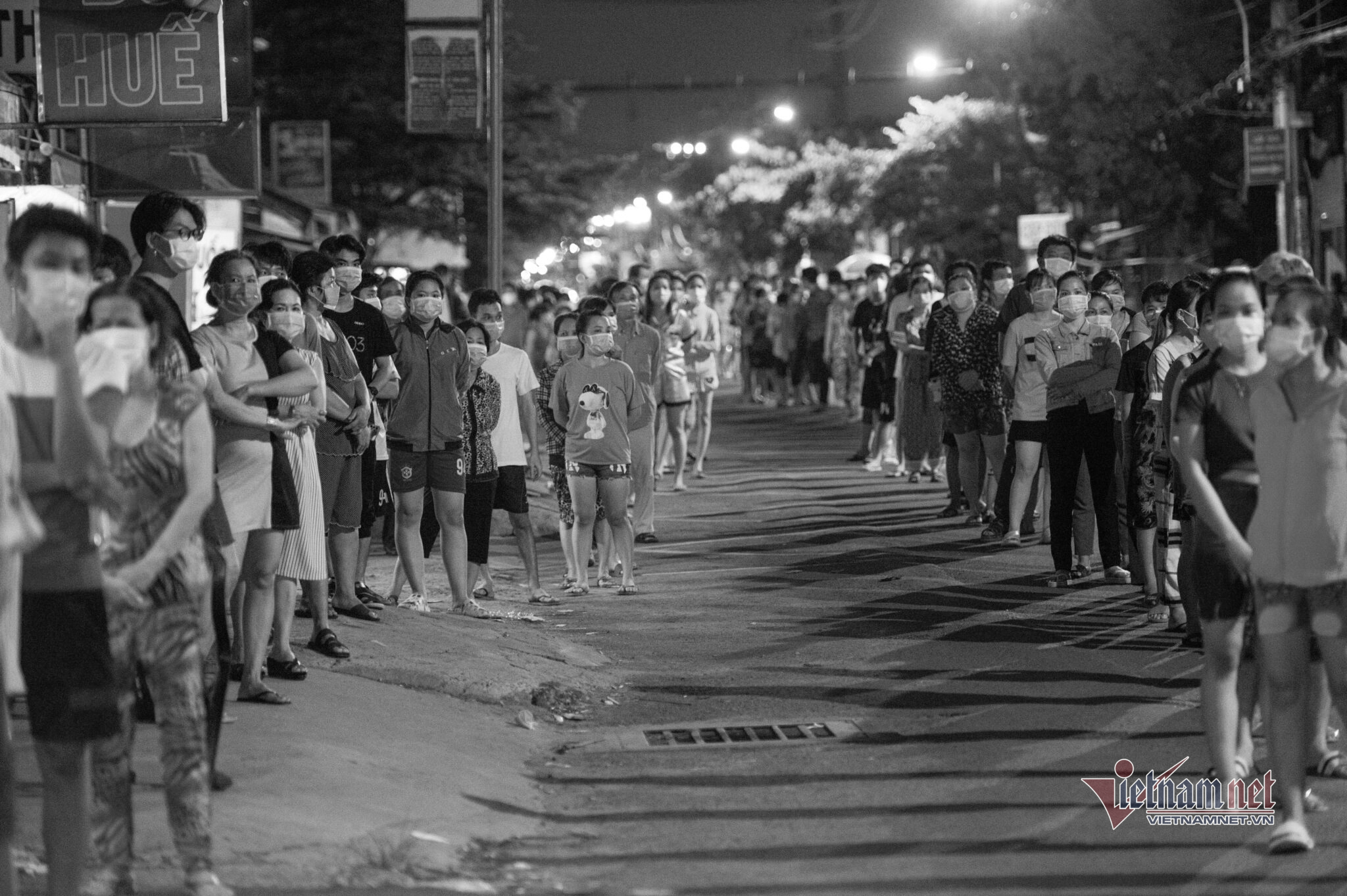 People give samples for Covid-19 test in An Lac ward, Binh Tan district.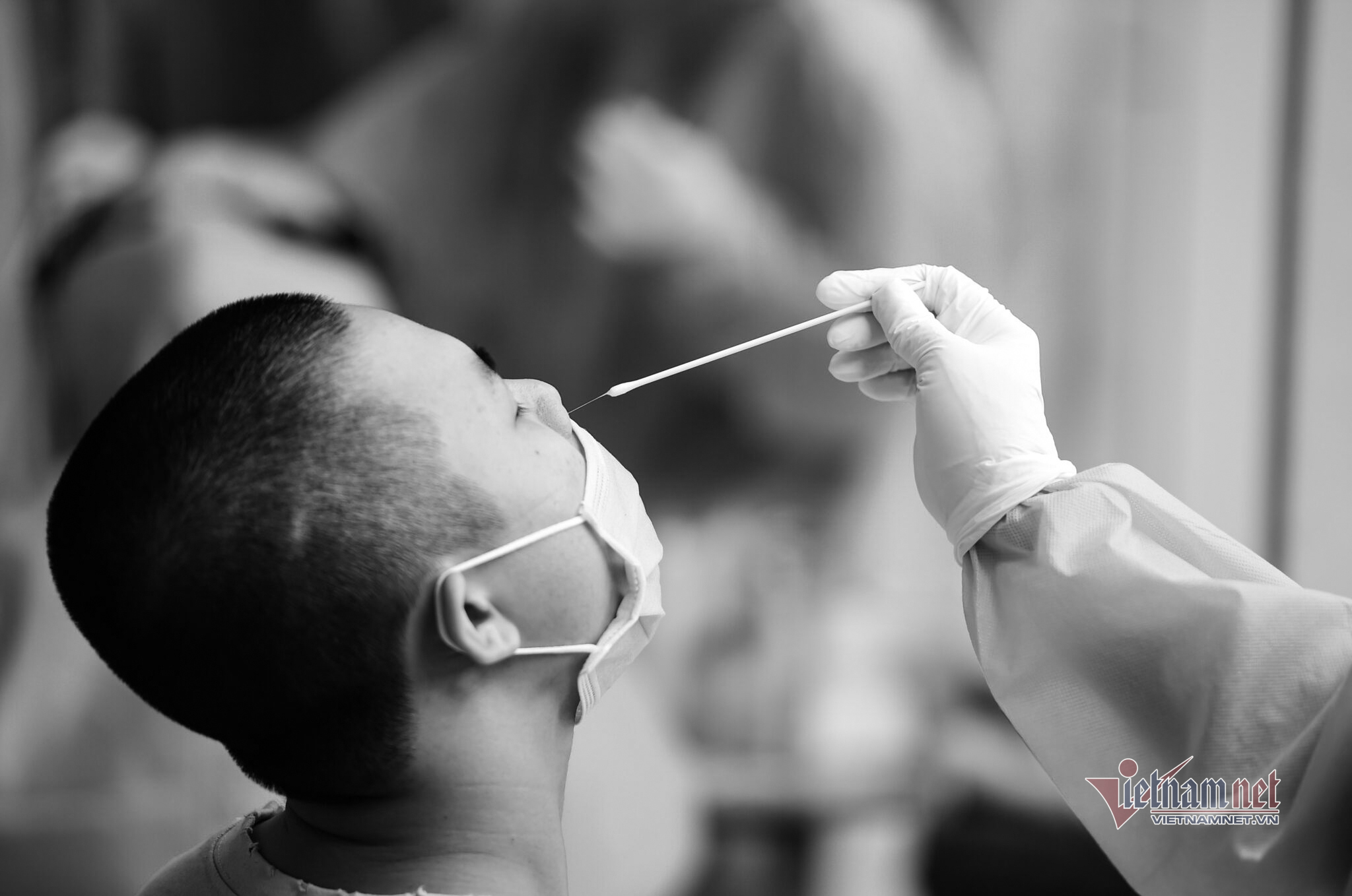 People take Covid-19 tests at Tran Phu High School on June 29.
Volunteers enter testing data for workers in Tan Thuan Export Processing Zone, District 7.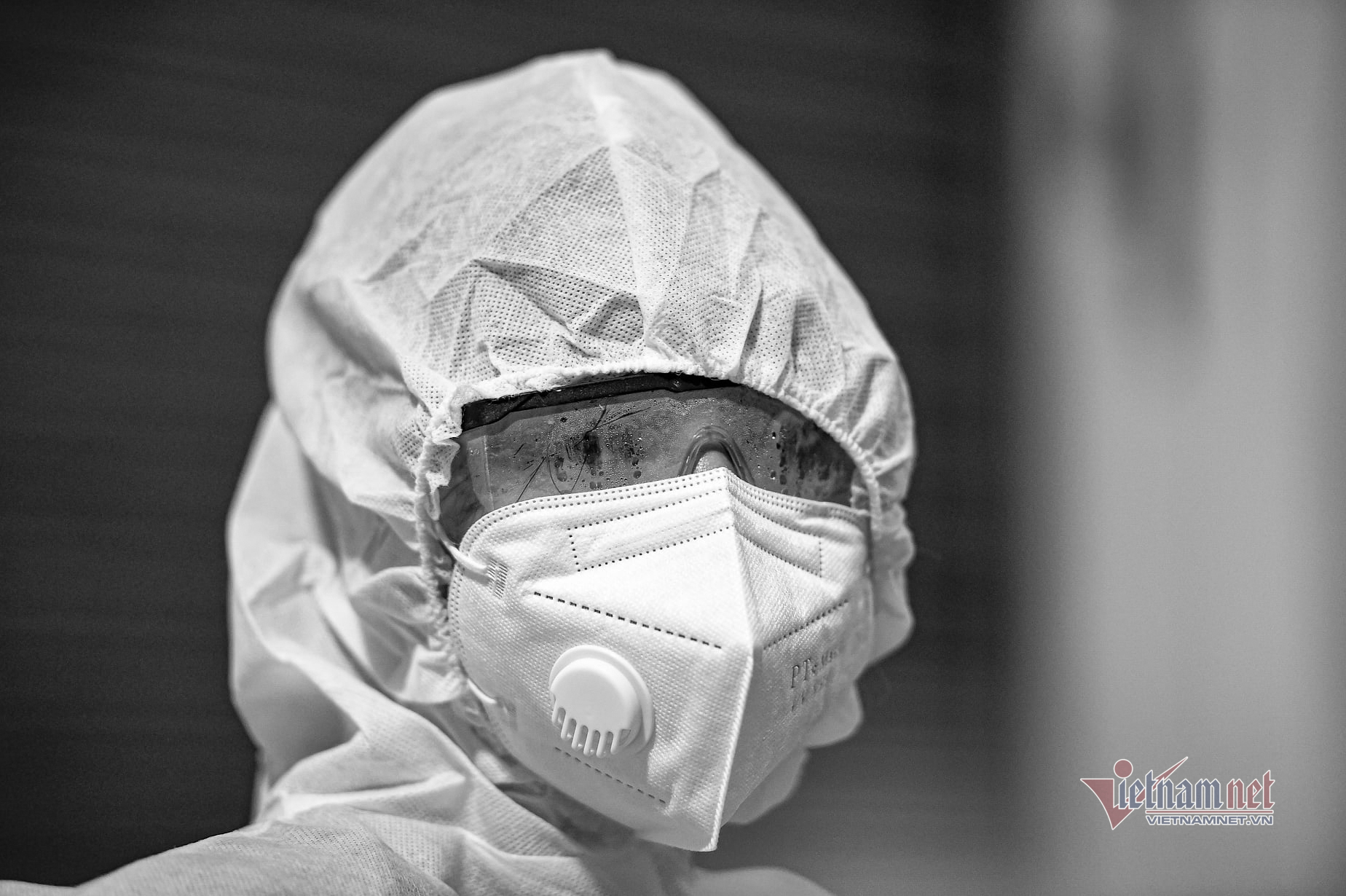 A health worker takes a Covid-19 test at Tan Thuan Export Processing Zone, District 7.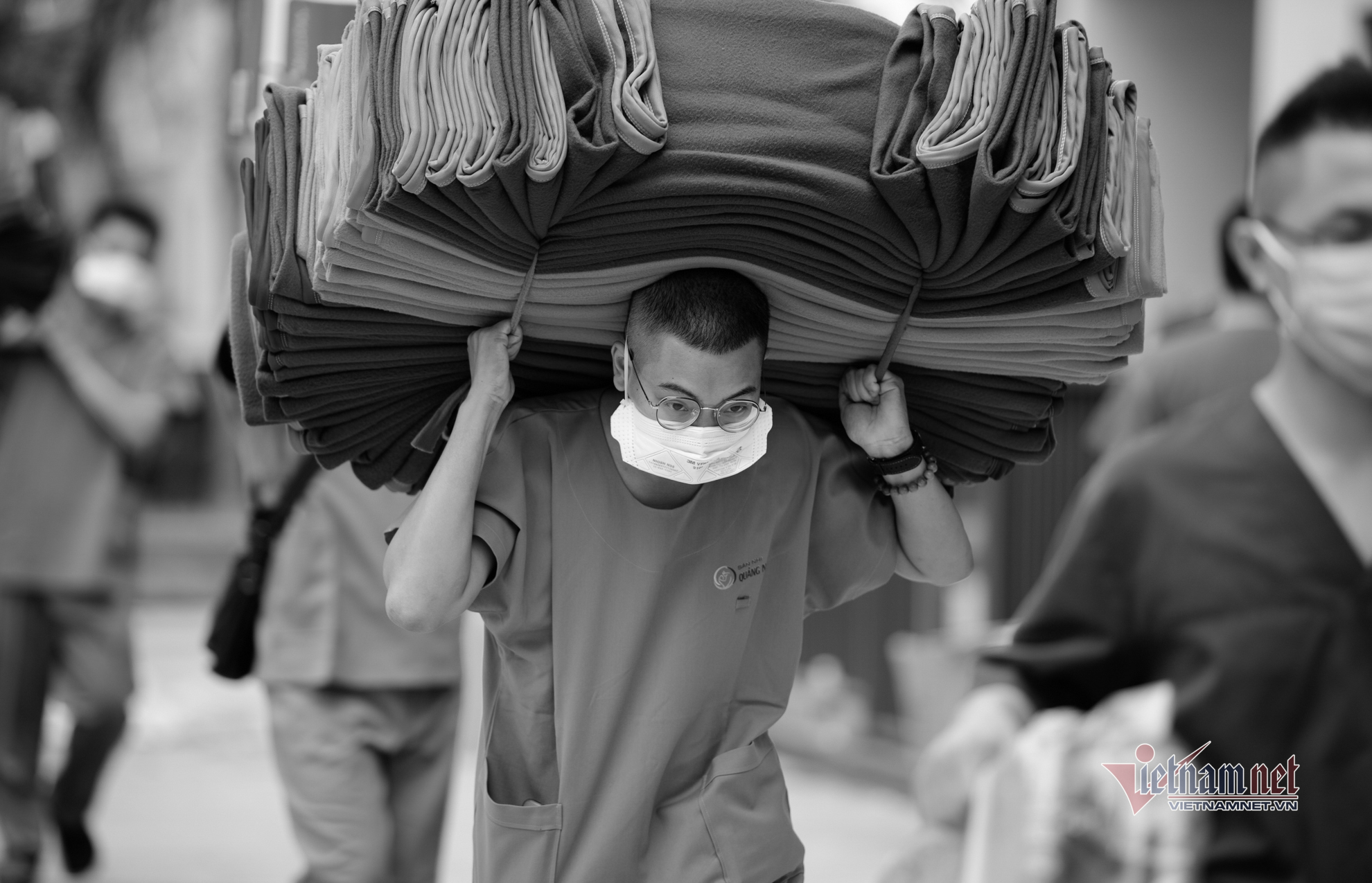 From a few dozen cases in early May, the number of infections rose to nearly 450,000 in mid-November. 
Tens of thousands of doctors and nurses from northern provinces and military and police officers went to HCM City and the southern region to join locals to fight the epidemic.
Doctors carry blankets to Field Hospital No. 6.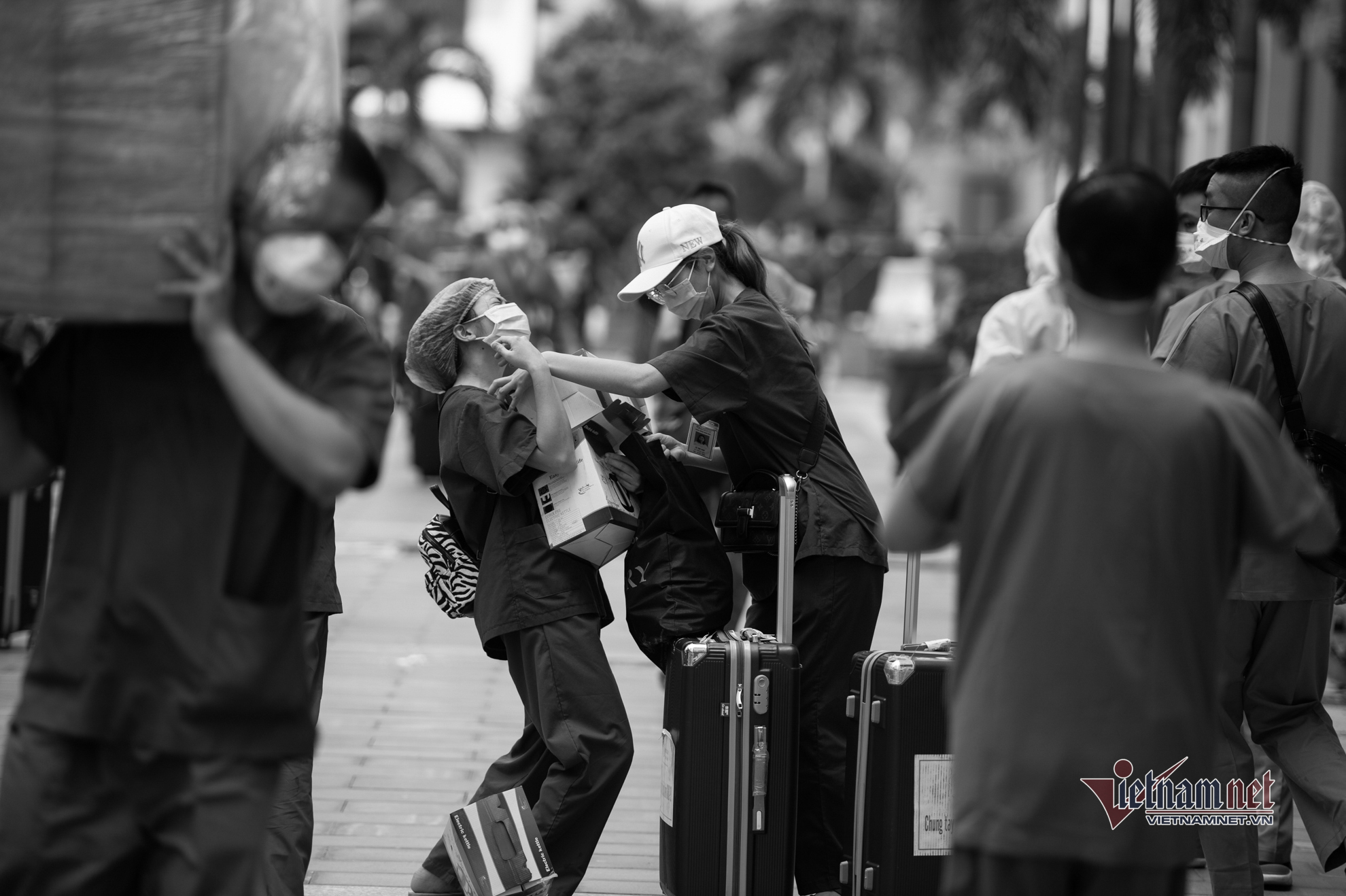 Health workers from Quang Ninh Province worked at field hospital No. 6 in Ho Chi Minh City.
Many intensive care units were set up to treat severe and critical Covid-19 patients. Most hospitals in Ho Chi Minh City became Covid-19 treatment facilities. Many field hospitals were built in all part of the city.
Doctors treated a severe Covid-19 case at the Covid-19 Resuscitation Hospital.
The overloaded emergency resuscitation area of a hospital in HCM City.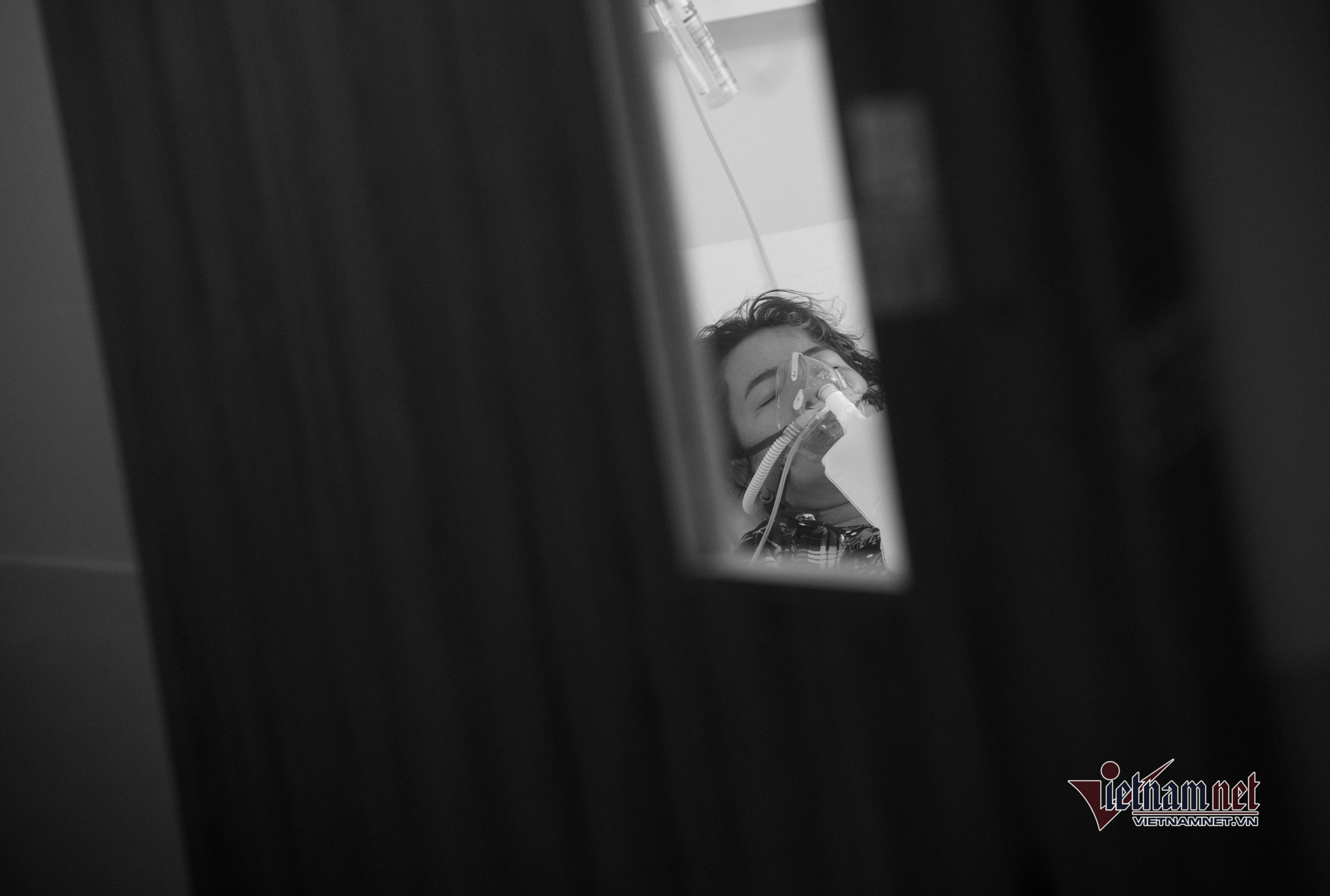 A Covid-19 patient in an emergency room.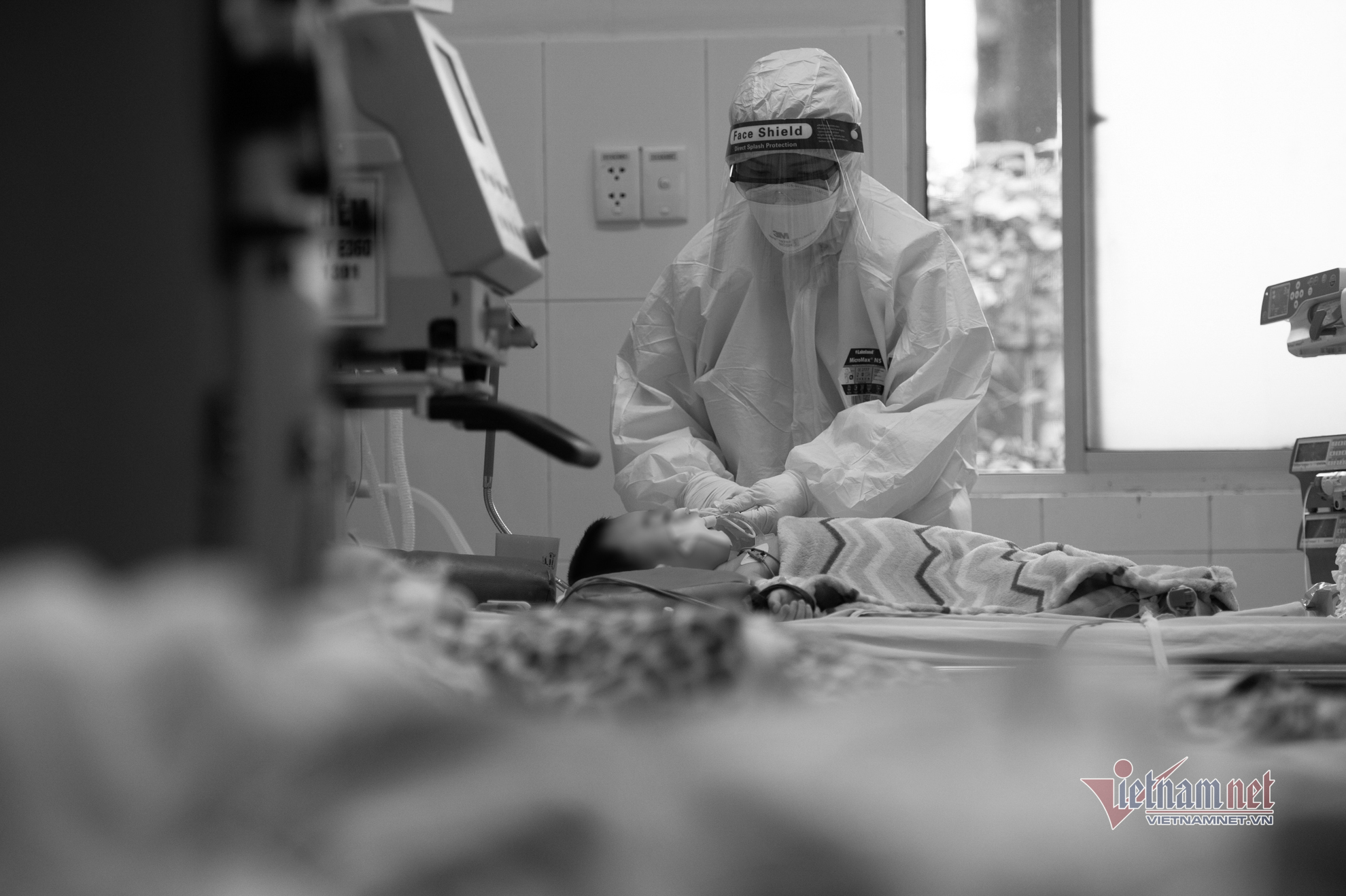 Covid-19 child patients at Children's Hospital 2.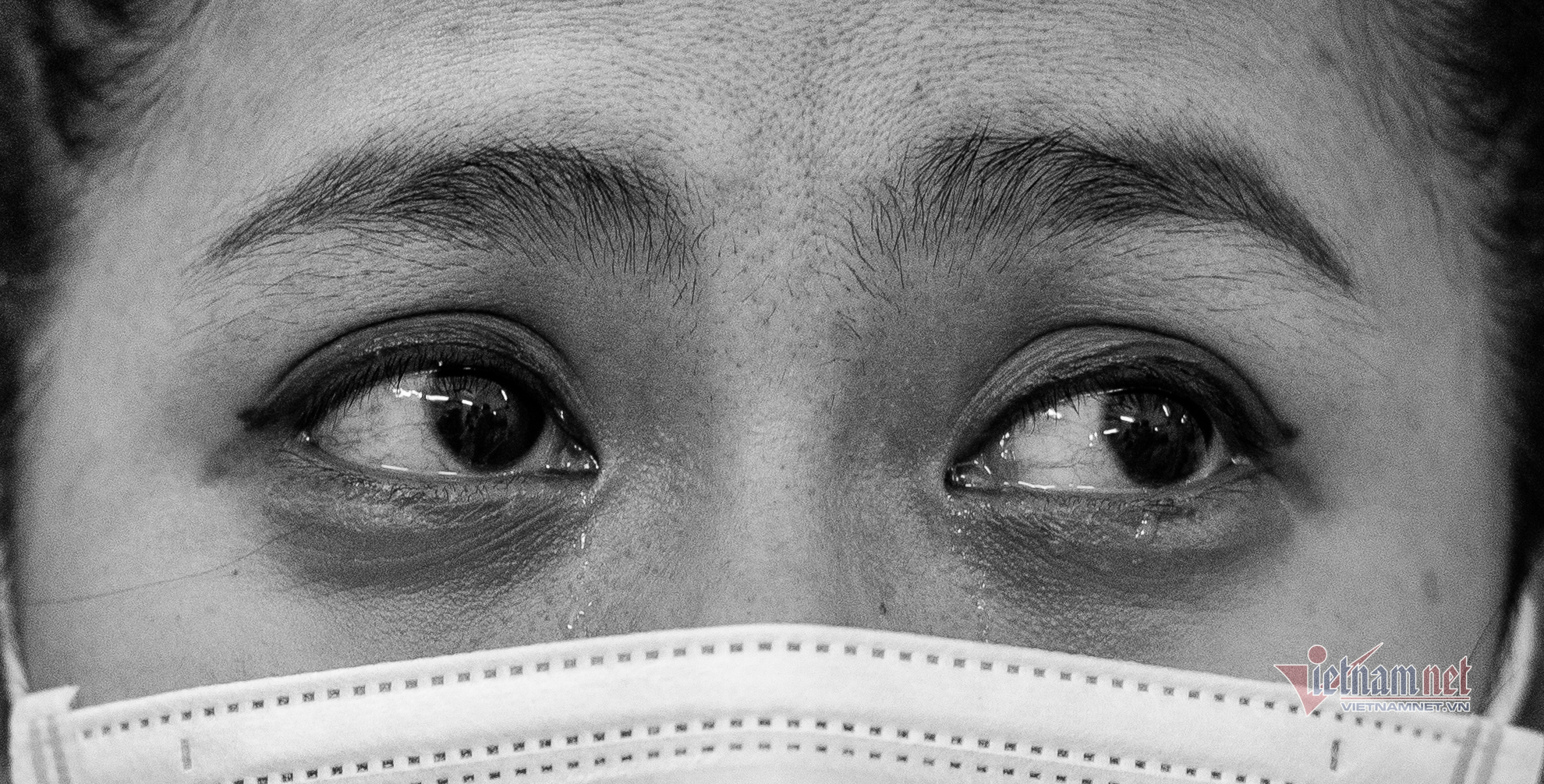 The mother of a Covid-19 22-month-old patient at Children's Hospital 2.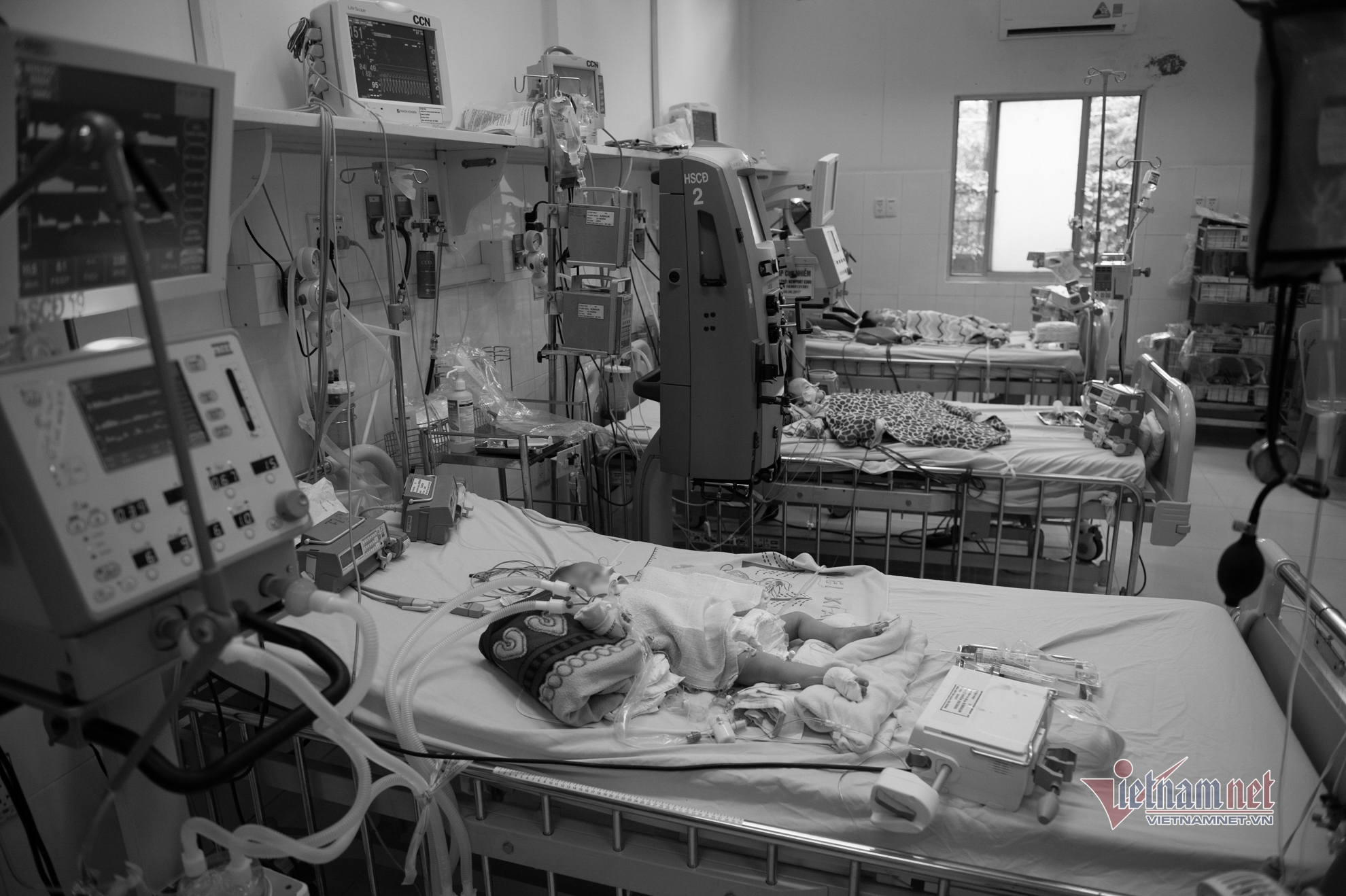 Children treated for Covid-19 at Children's Hospital 2.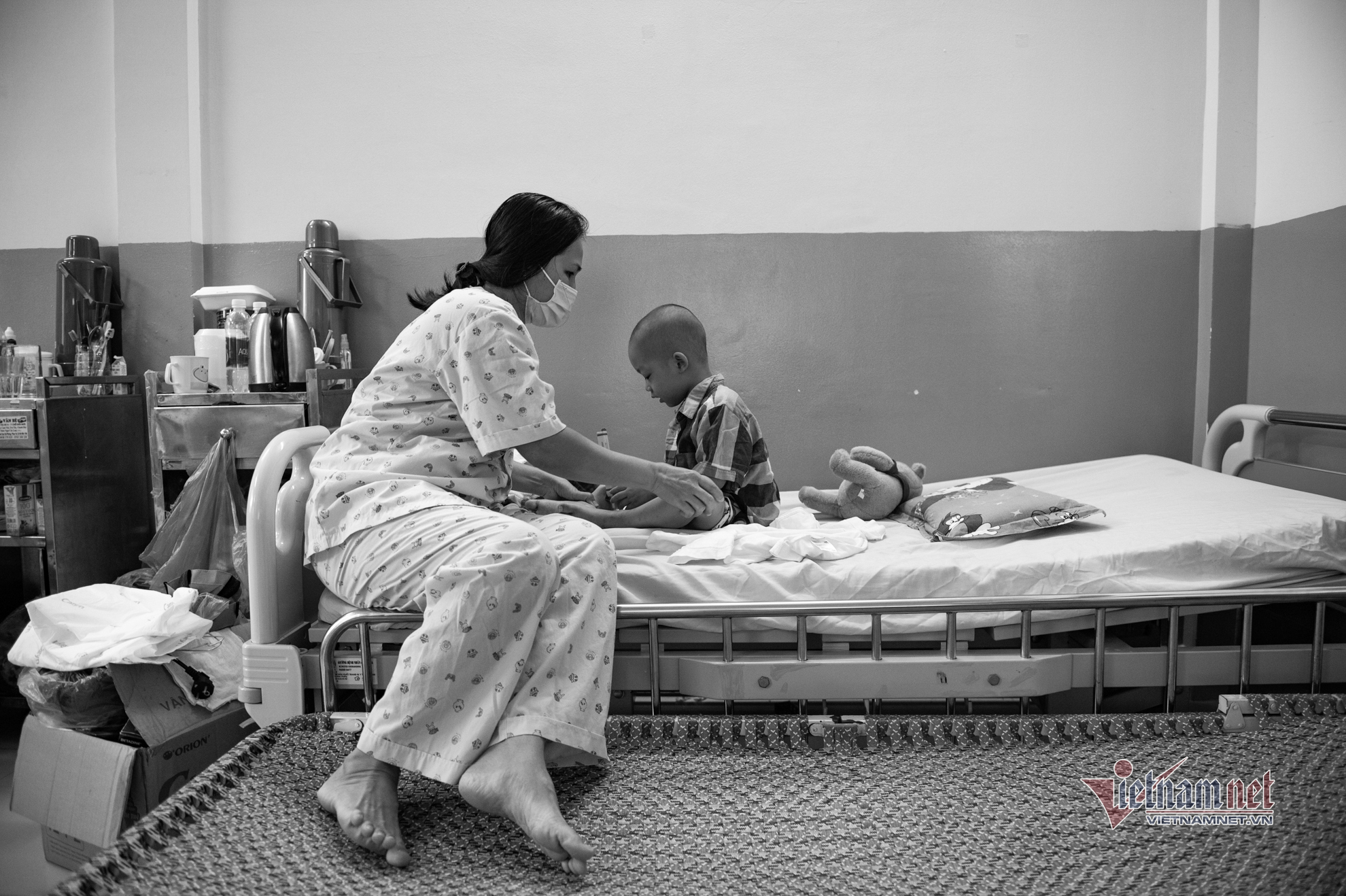 Children with cancer and Covid-19 treated at Children's Hospital 2.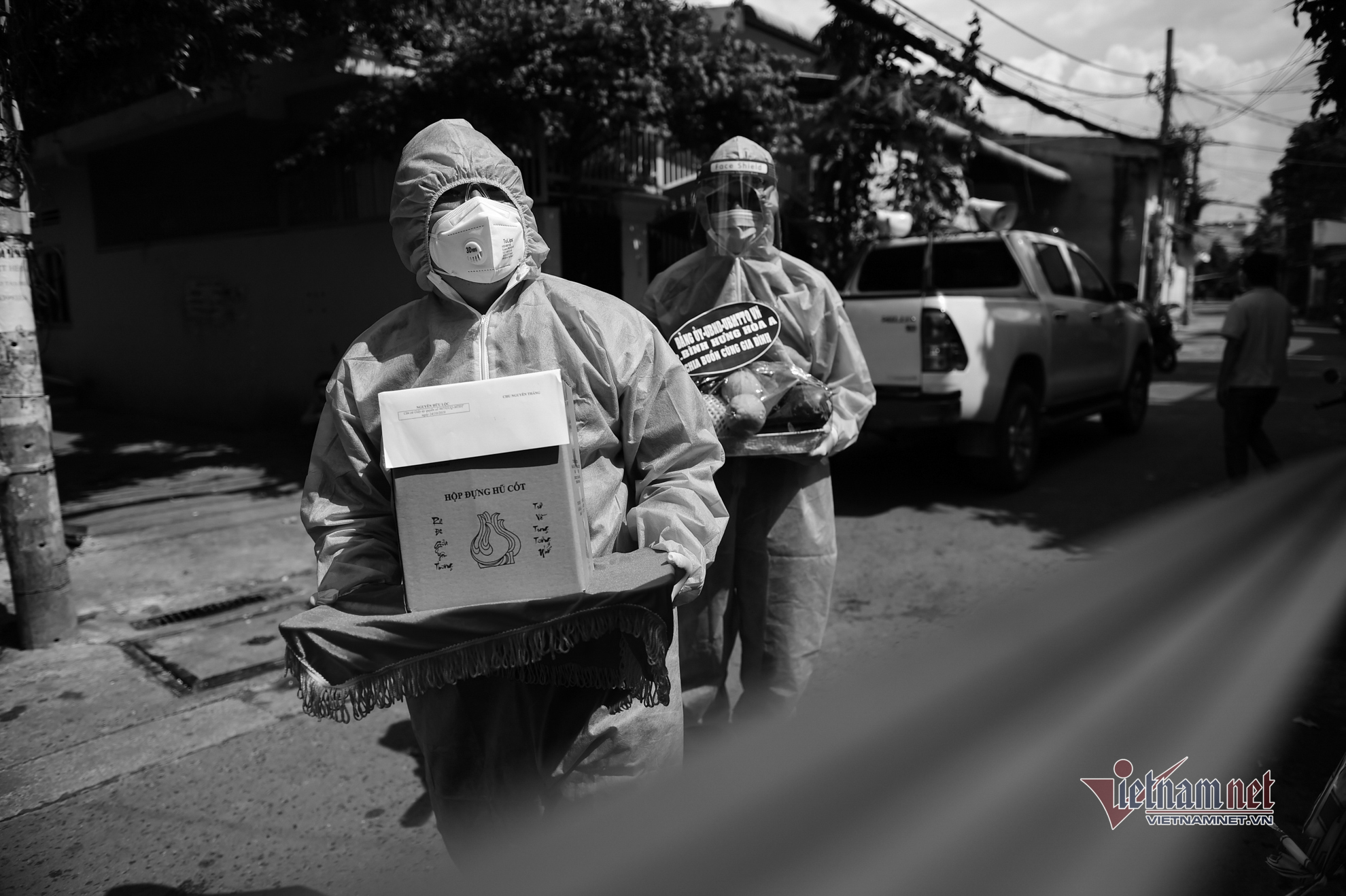 More than 23,000 people died of Covid-19. The Ho Chi Minh City government coordinated with the military force to cremate and bring the ashes of the deceased back to their families. The crematoriums at that time were always overloaded.
Soldiers coordinated with local authorities to bring the ashes of people who died from Covid-19 to their families.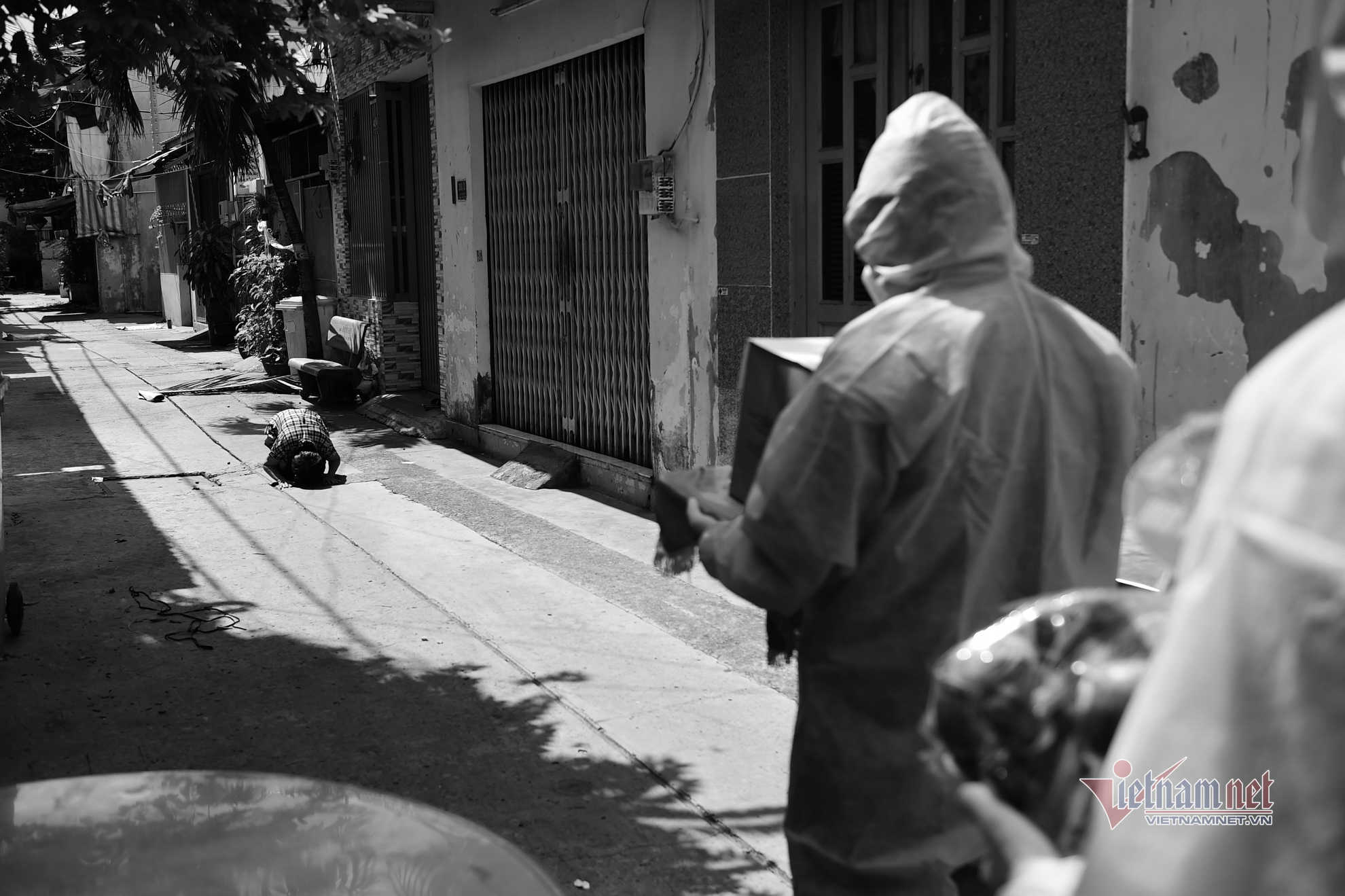 A woman bows to her mother's ashes.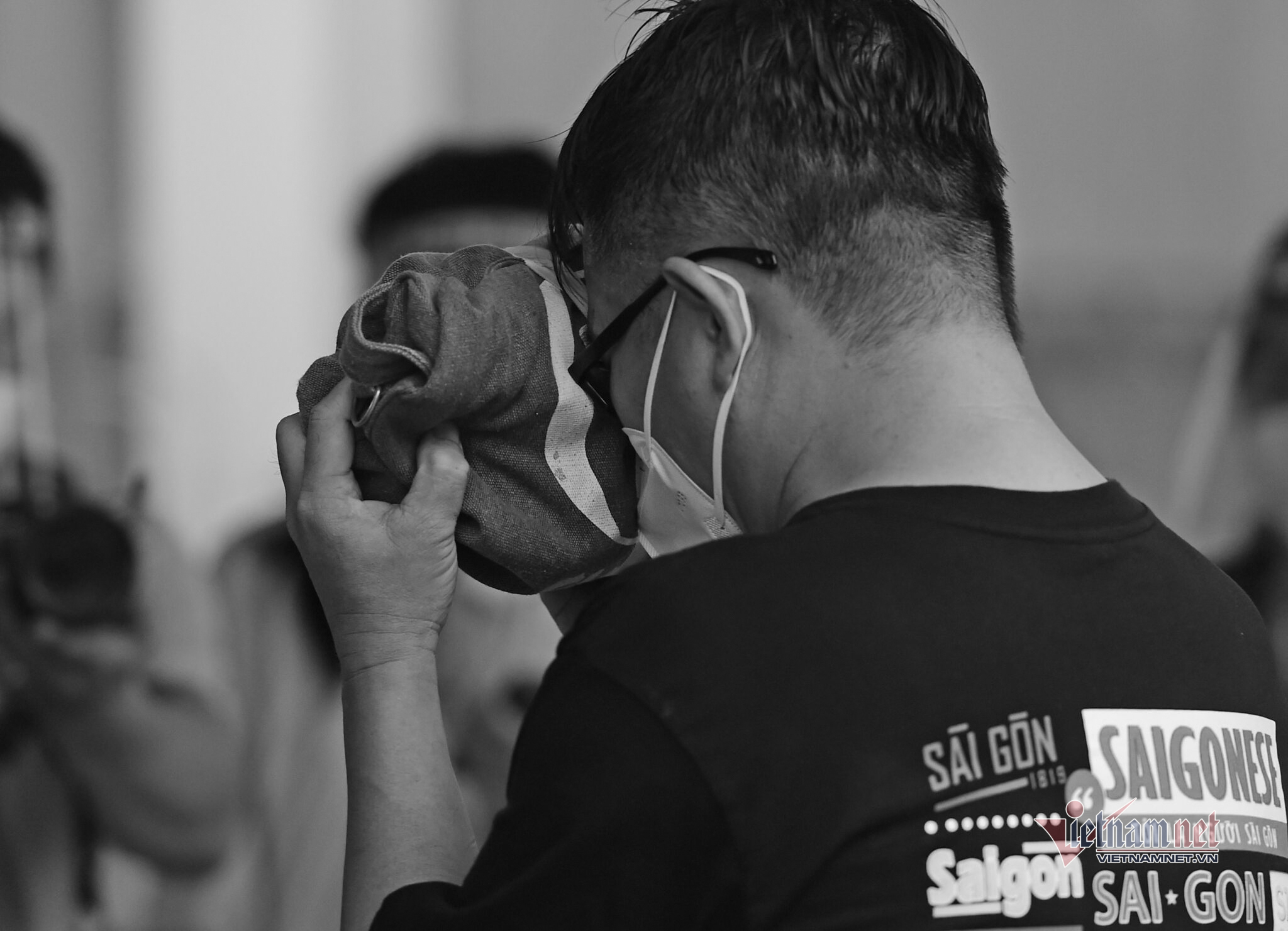 Many people could not hold back their tears when they saw the mementos of their loved ones. Minh Duc, once infected with Covid-19, is working as a volunteer to take care of patients at the hospital.
On the morning of September 21, he was informed by the hospital to come to receive the belongings of  his father Mr. Huynh Duc Ka, 83.
Duc cried when he received the mementos of his father who had died from Covid-19.
Messages to loved ones while still being treated for Covid-19.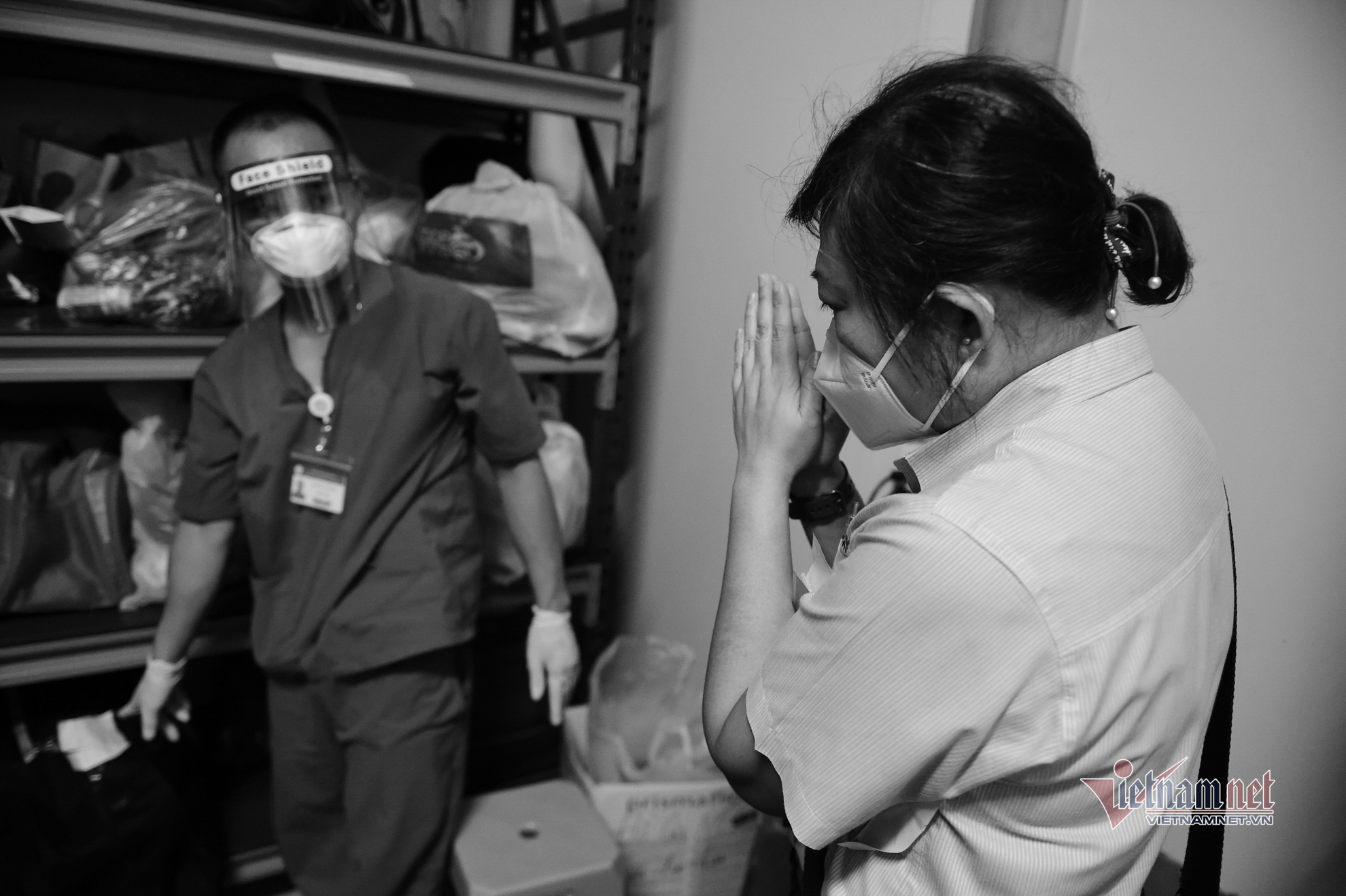 Doctors at Field Hospital No. 16 give memorabilia of the persons who died because of Covid-19 to their relatives. 
Covid-19 left thousands of children suddenly orphaned. Pham Yen Nhi (20 years old), District 12, Ho Chi Minh City became the breadwinner when her father and mother died of Covid-19. In just 10 days, fout sisters became orphans. Nhi's mother contracted Covid-19 while undergoing cancer treatment. Nhi's father was treated in a quarantine zone. His condition worsened when he heard that his wife had died. He passed away a few days later.
Nhi now takes care of her three younger sisters instead of her parents.
Nhi and her sisters burn incense for their parents in a rented house in District 12.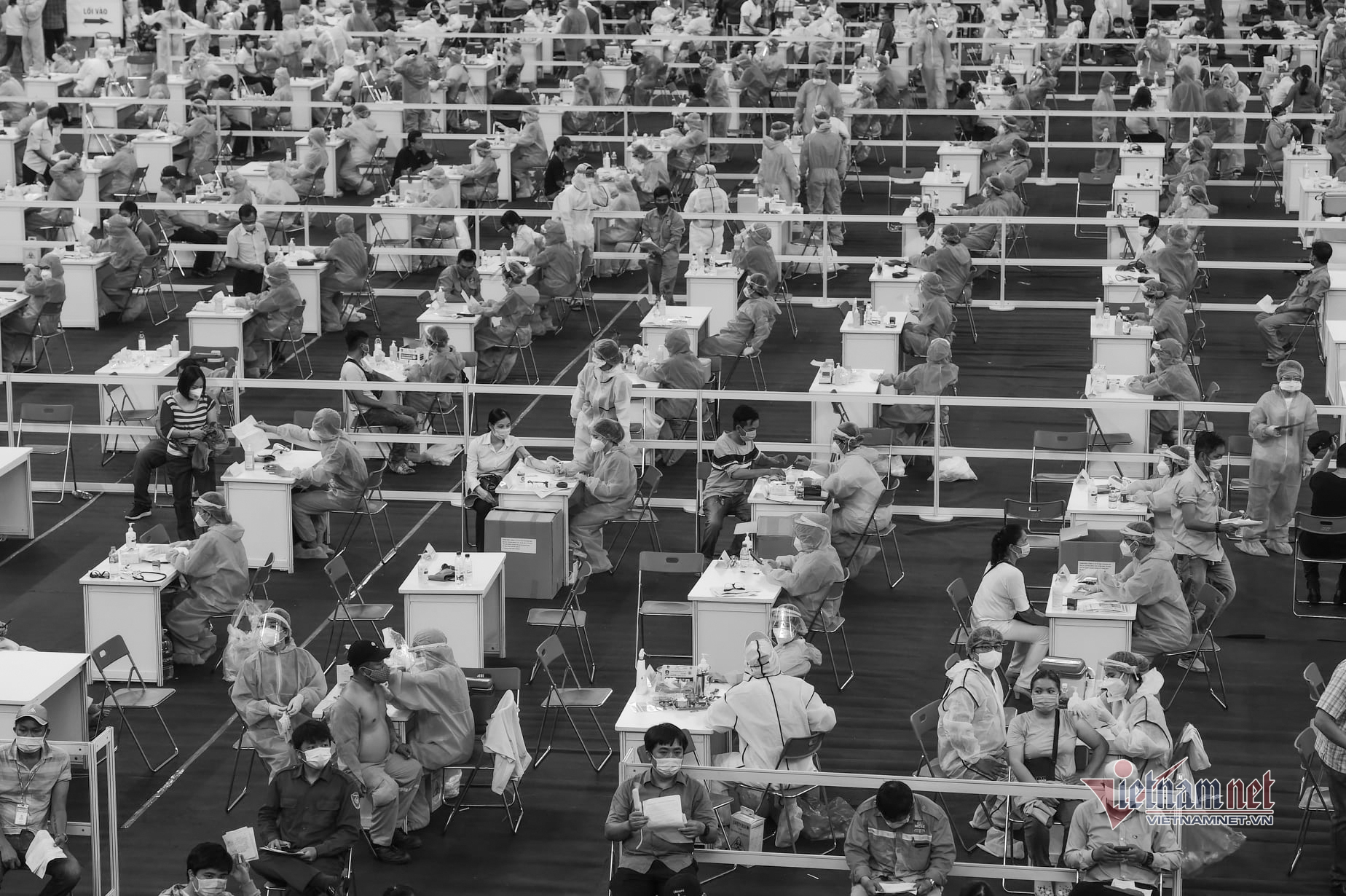 Local authorities promote vaccinations. Since early October, the supply of vaccine has increased, while the number of infections has decreased by more than half from an average of 5,000 cases a day to 2,000 cases a day. Most people over the age of 18 in HCMC have received at least one dose of the vaccine. Lockdown measures are gradually being eased.
People in Ho Chi Minh City get vaccinated at Phu Tho Gymnasium, District 11.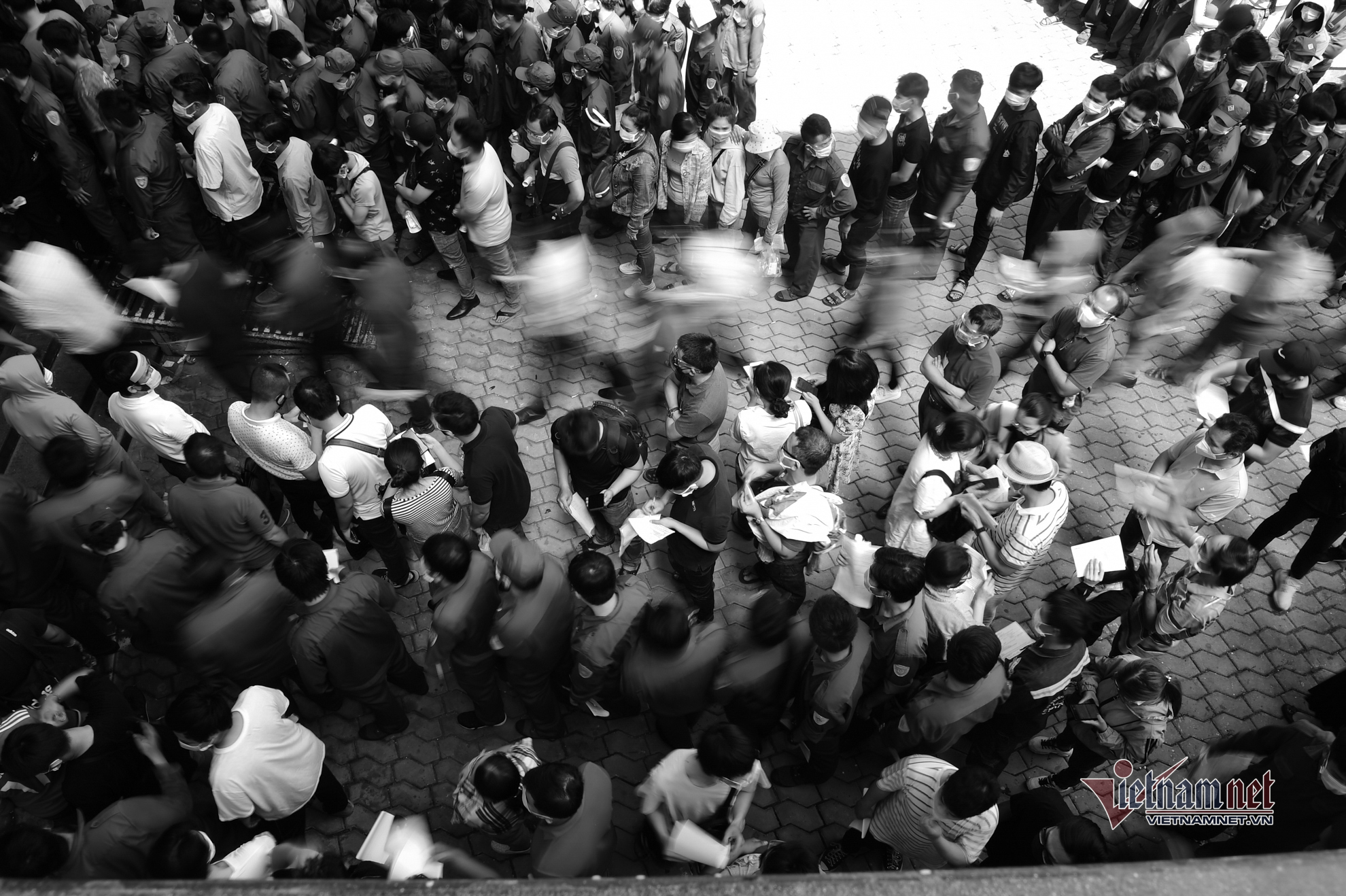 People are vaccinated at a site in Phu Nhuan on the morning of August 14.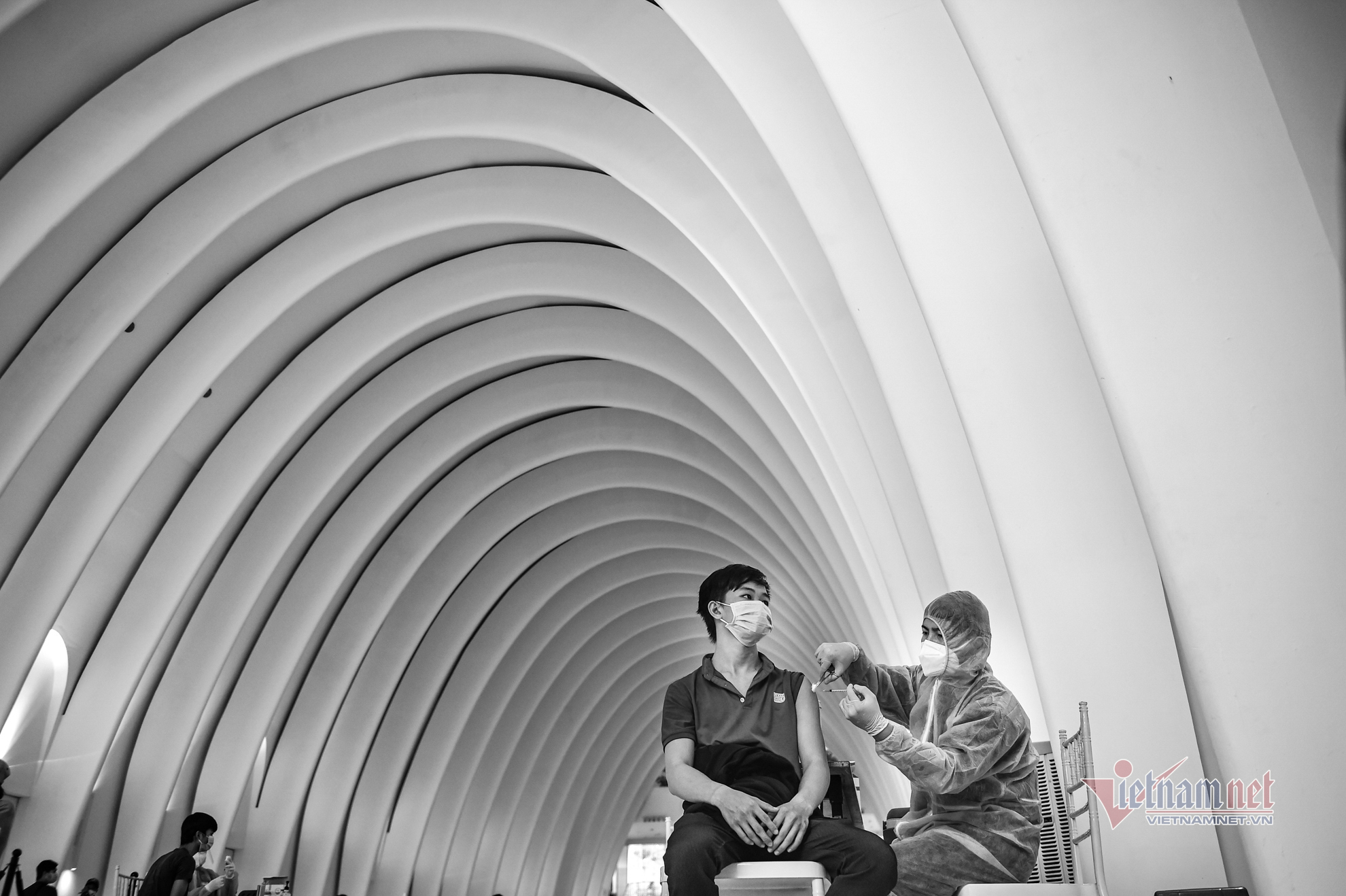 People are vaccinated at a site in Phu Nhuan on the morning of August 14.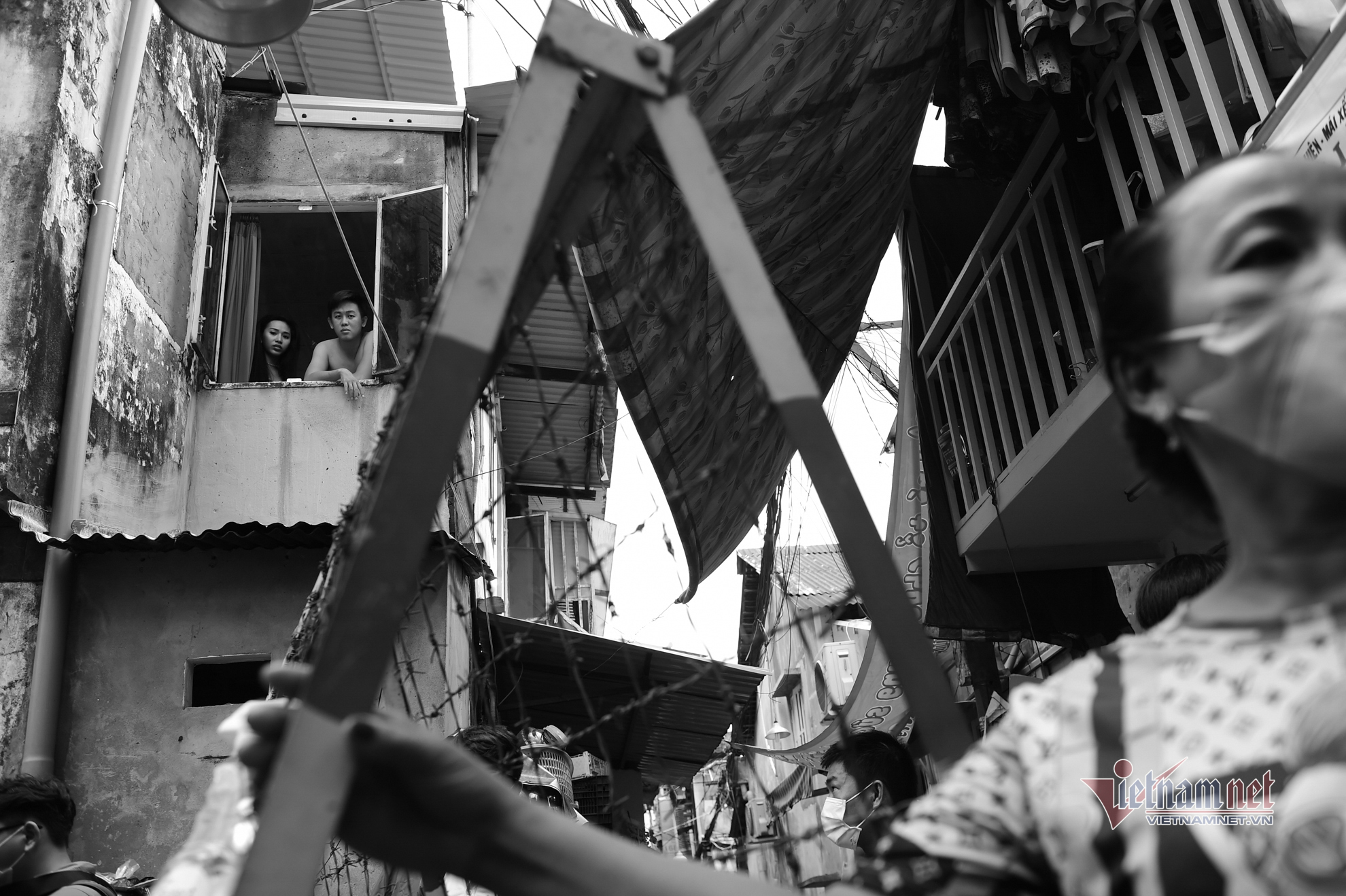 Shops were closed and the streets were quiet. People's daily lives were turned upside down. Many people faced economic and mental health difficulties when they had to stay at home for a long time due to social distancing.
An alley in Ma Lang area, District 1 was blocked.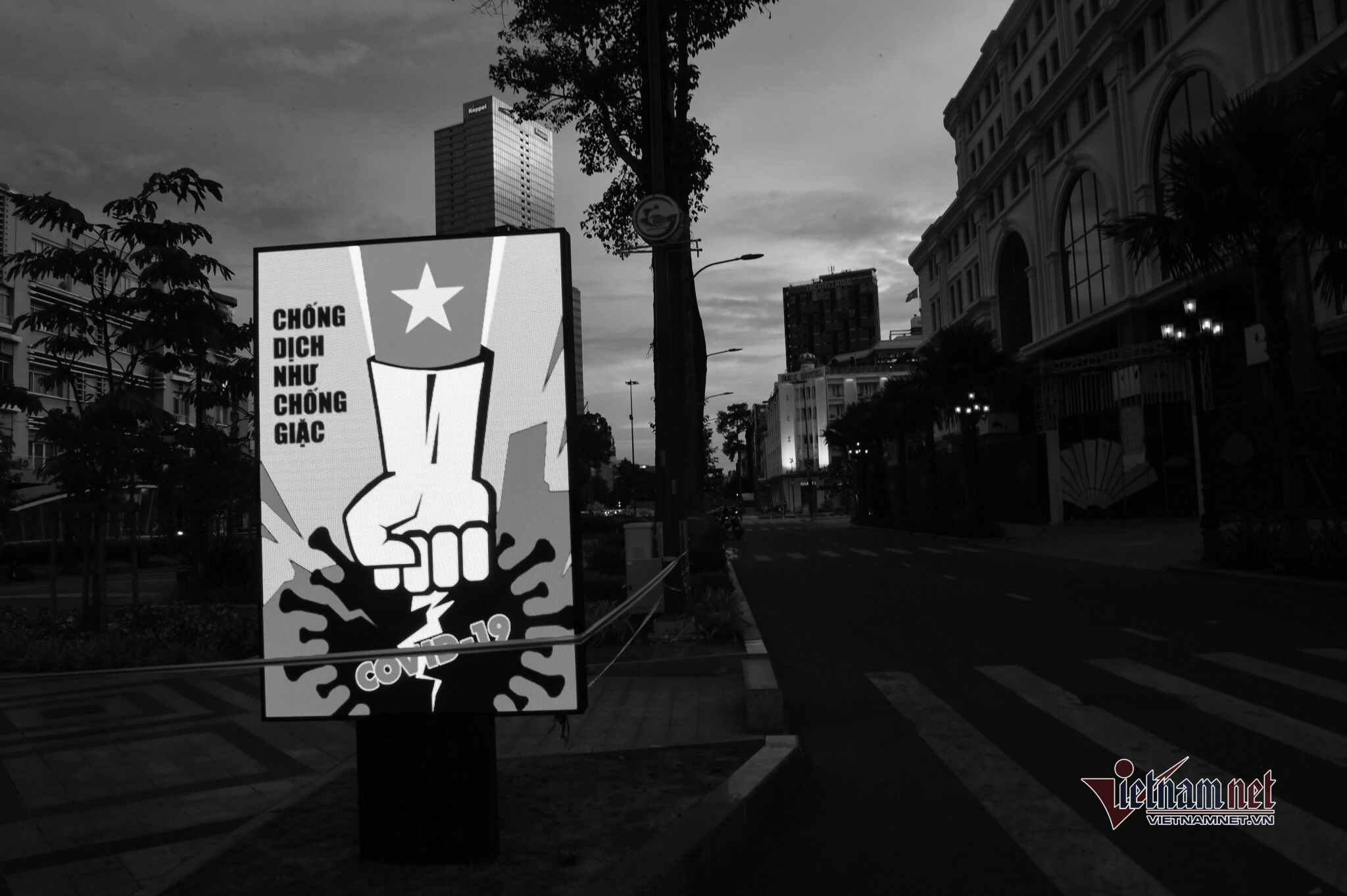 Propaganda poster on Le Loi Street, District 1 after lockdown was imposed.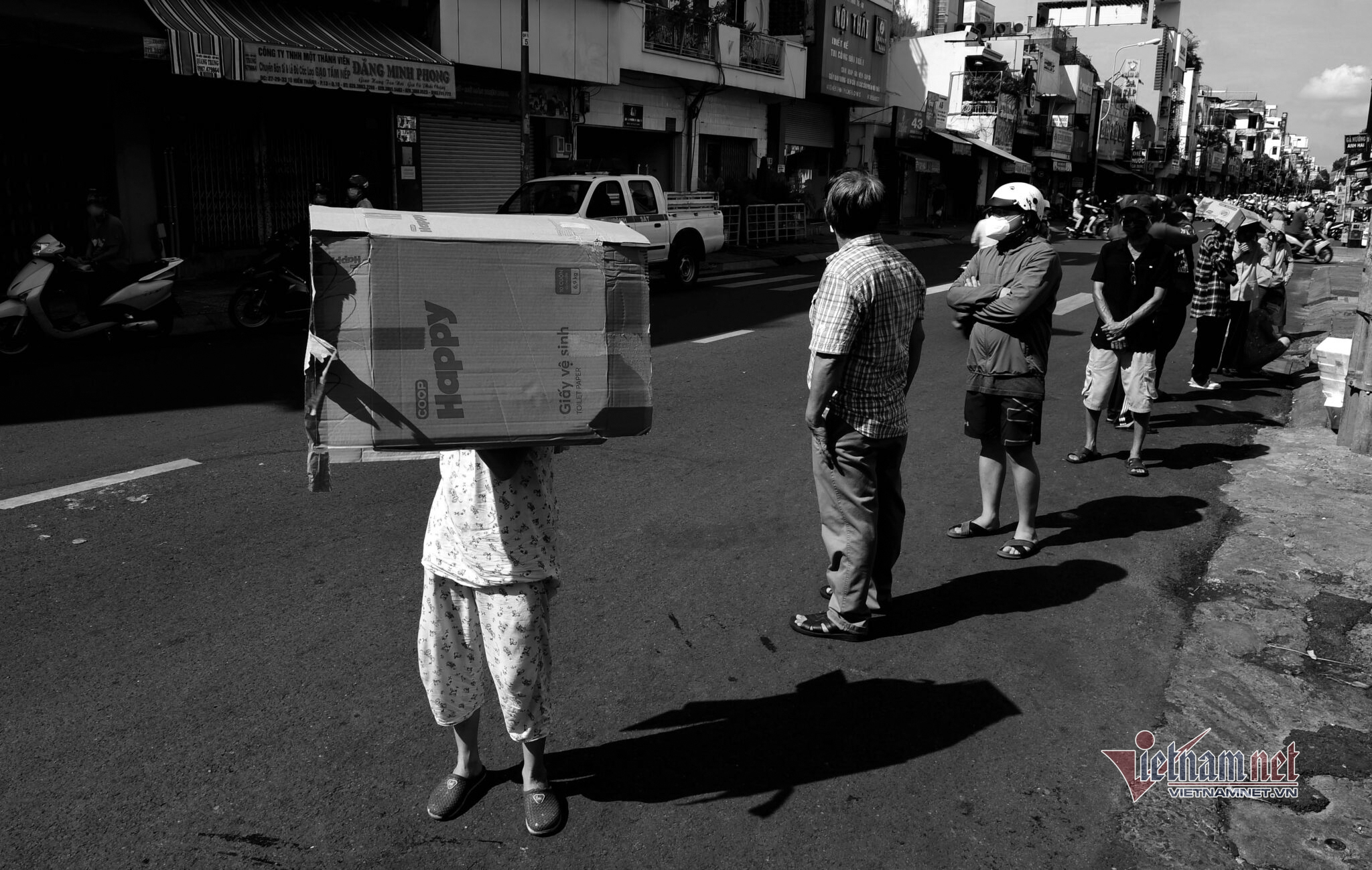 People lined up to buy food during the days of social distancing.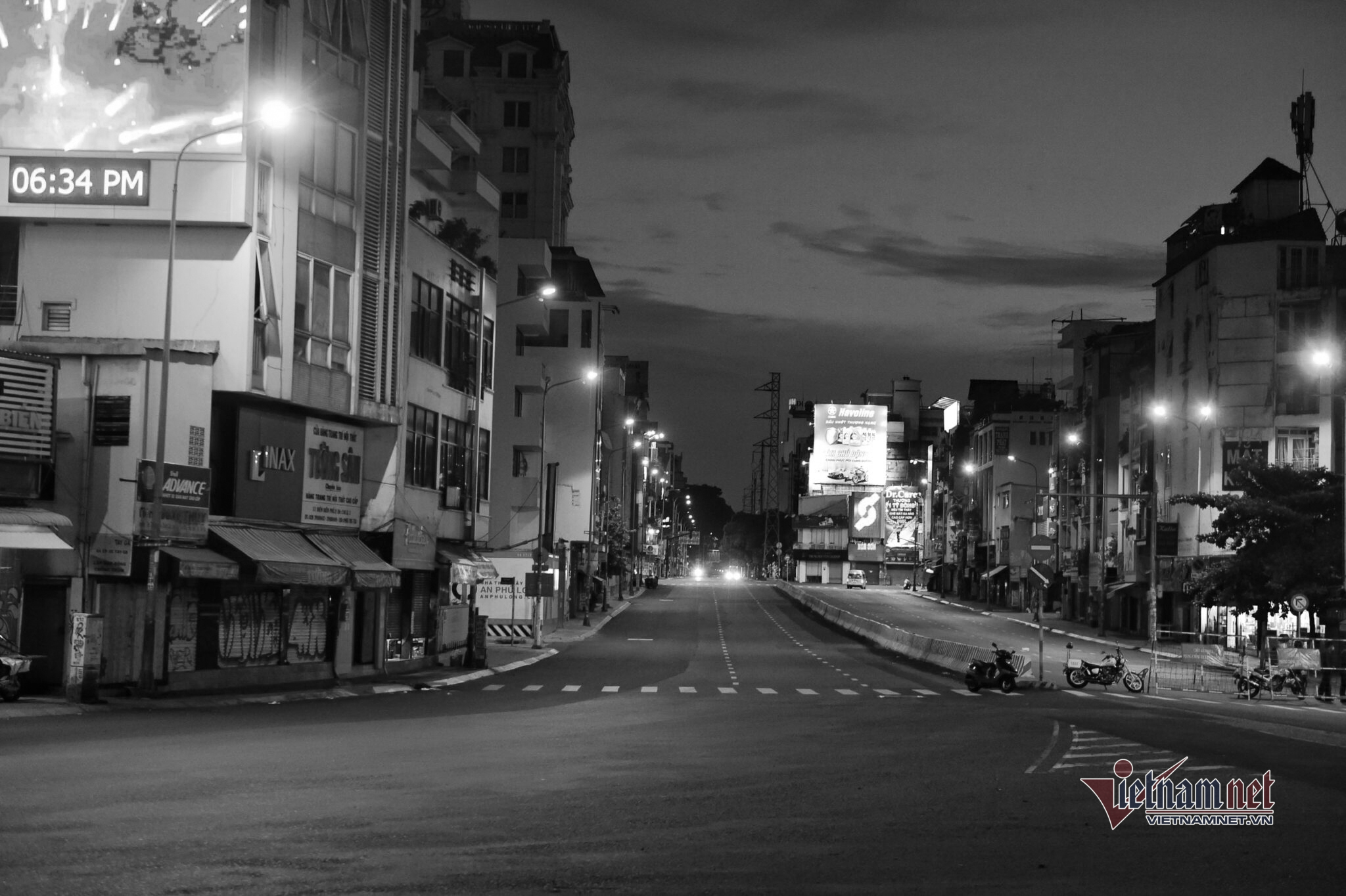 The streets of Ho Chi Minh City were quiet after people were banned from going out after 6pm.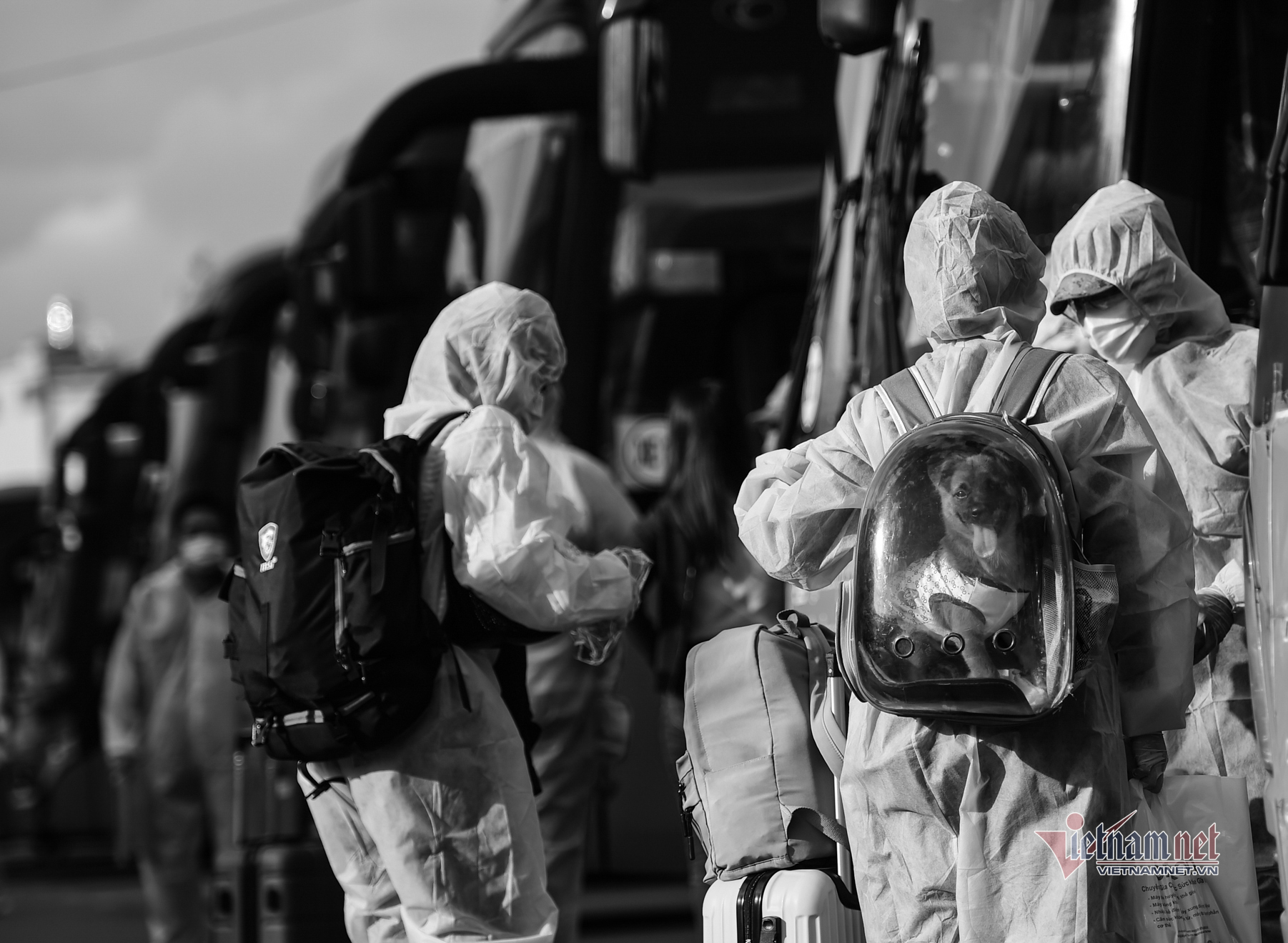 The authorities of many provinces sent buses to HCM City to pick up migrant workers from Ho Chi Minh City to take them back to their hometowns.
A girl brought her dog back home at Mien Dong bus station.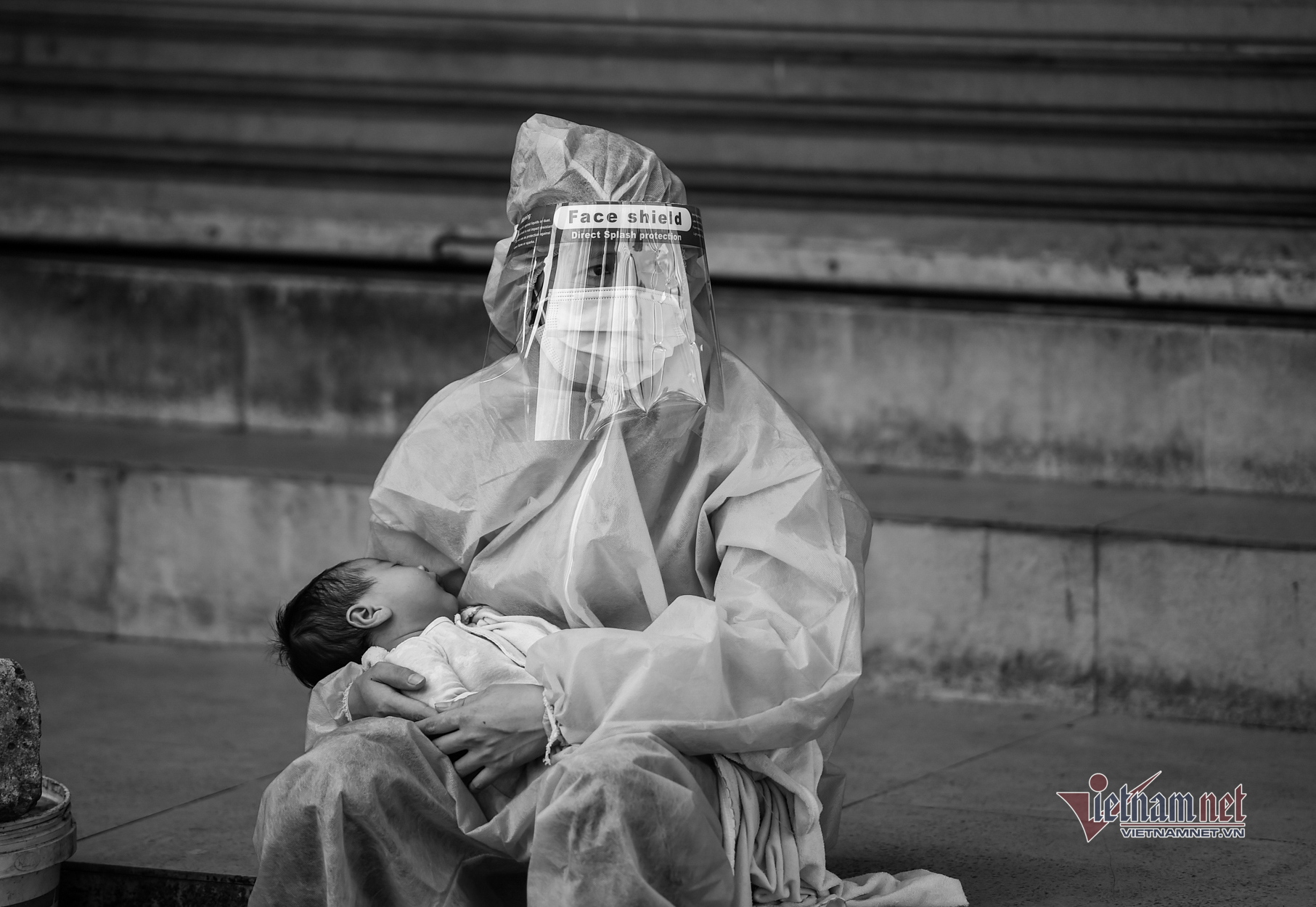 Ms. Nguyen Thi Hoai, a self-employed worker, took her 2-month-old baby from HCM City to her hometown in Phu Yen province.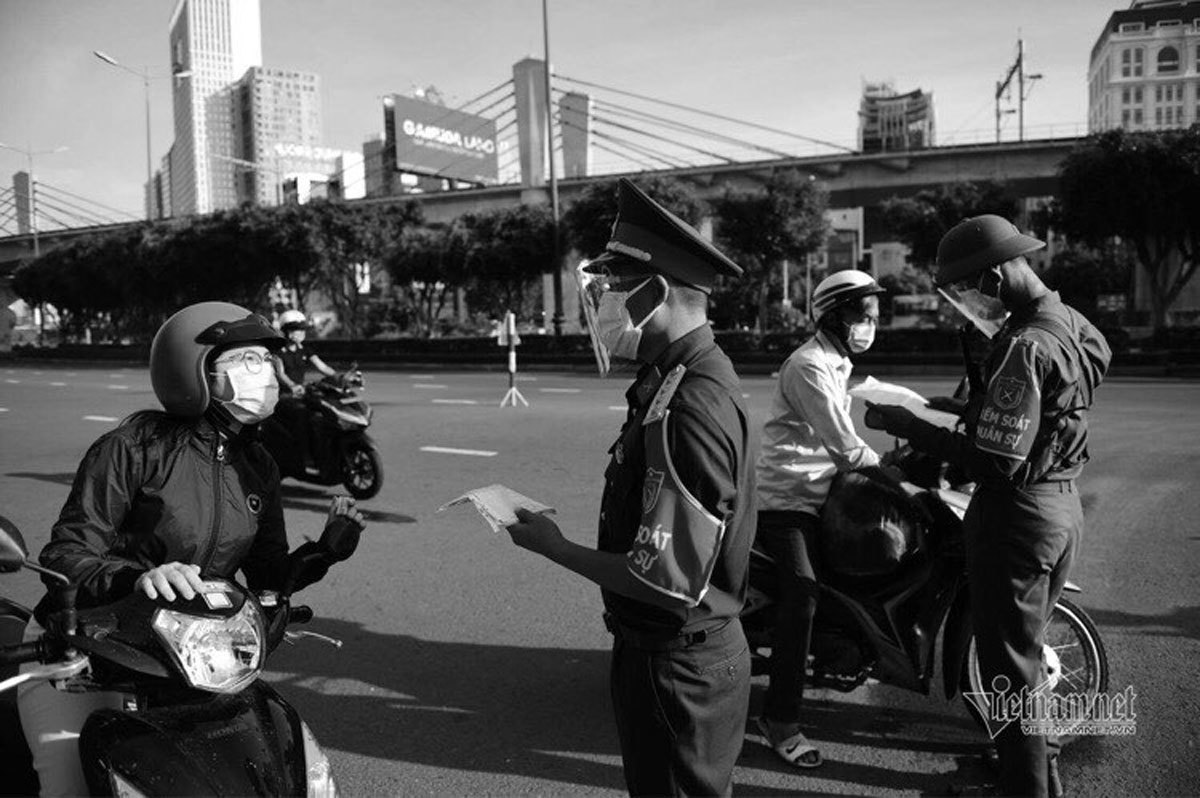 Soldiers had to contro the flow of people and vehicles in and out HCM City during the peak of the Covid-19 epidemic.
Bộ đội tham gia kiểm soát người và phương tiện, hạn chế người ra vào TP.HCM trong cao điểm dịch Covid-19
Nhiều người tập dần thích nghi với cuộc sống trong mùa dịch bệnh: Làm việc tại nhà, học trực tuyến, đám cưới online...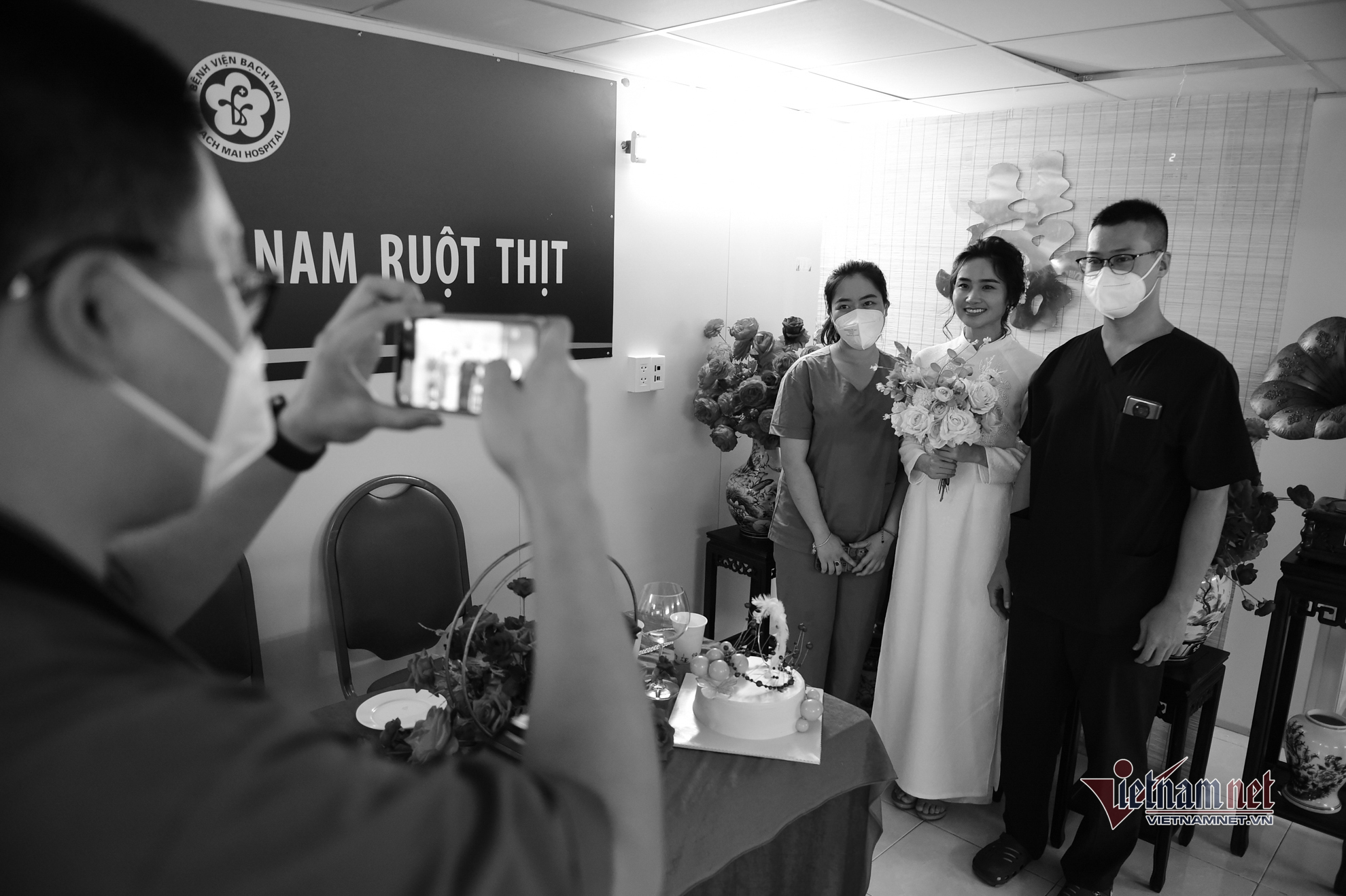 People gradually adapted to life during the epidemic.
The wedding ceremony of Ngoc Diep, a nurse at Bach Mai Hospital in Hanoi, was held online during her time working at a hospital in Ho Chi Minh City as the groom was in Hanoi.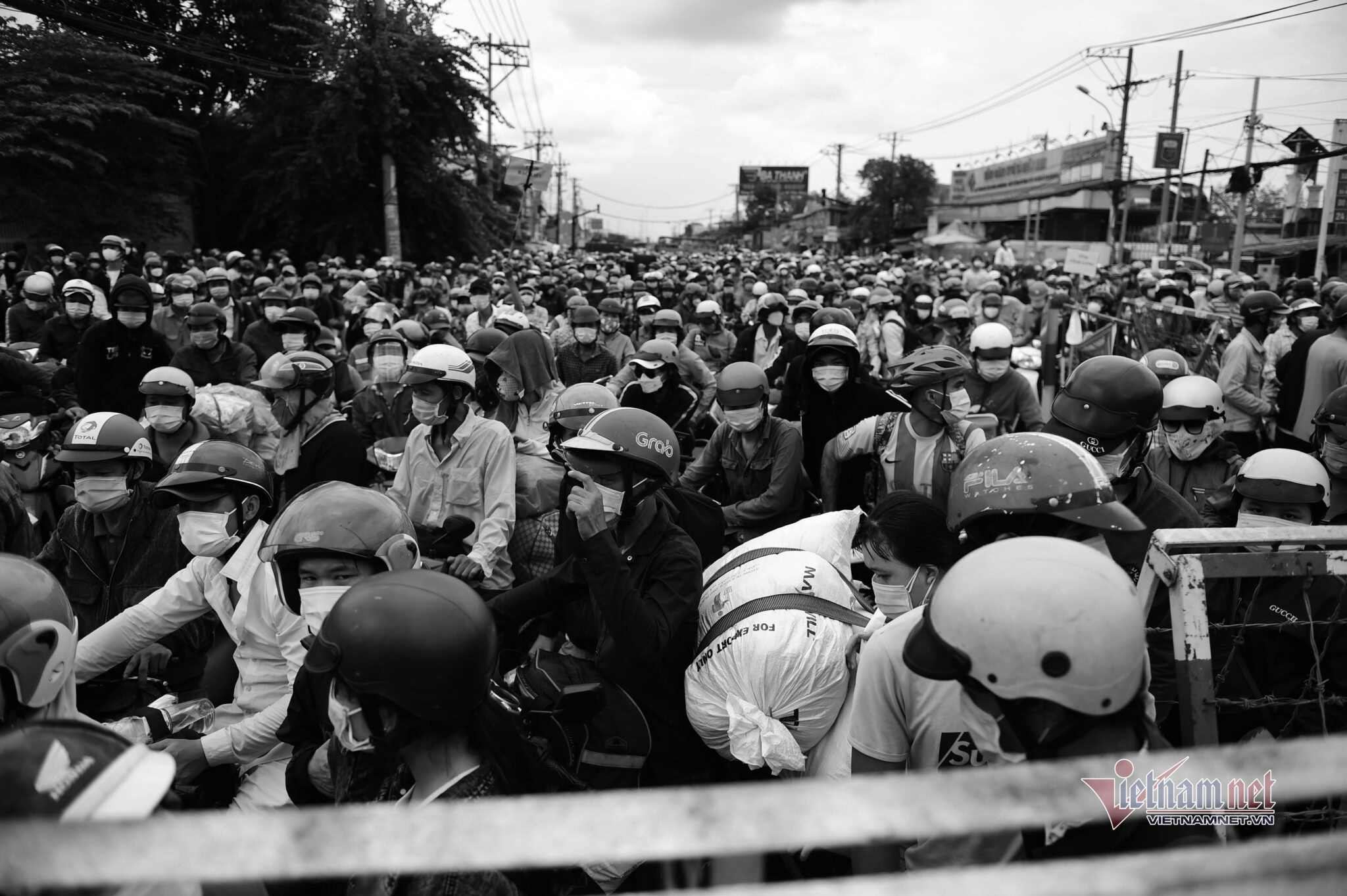 Migrant workers flocked home immediately after HCM City relaxed social distancing from October 1.
At a gateway in Binh Chanh district, HCM City.
Ho Chi Minh City has continued to vaccinate its people against Covid-19. A memorial service for Covid-19 victims are held to remember the deceased. 
Buddhist monks and followers pray for the victims of Covid-19 on the morning of November 18 at Viet Nam Quoc Tu Pagoda, District 10, Ho Chi Minh City.
Tung Tin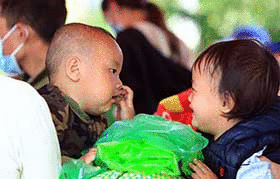 Many young couples have had to leave pandemic-hit cities to return to their hometowns because they don't have a job and are out of money. They carry their children in a long journey from the south to the north.

In the midst of the stressful and complicated developments of the epidemic, touching stories shared in the community have added motivation and strength to fight the epidemic.