Dr Pham Van Phuc from the Central Hospital for Tropical Diseases said that research shows that Covid-19 is less dangerous to children than adults and infected children have fewer complications.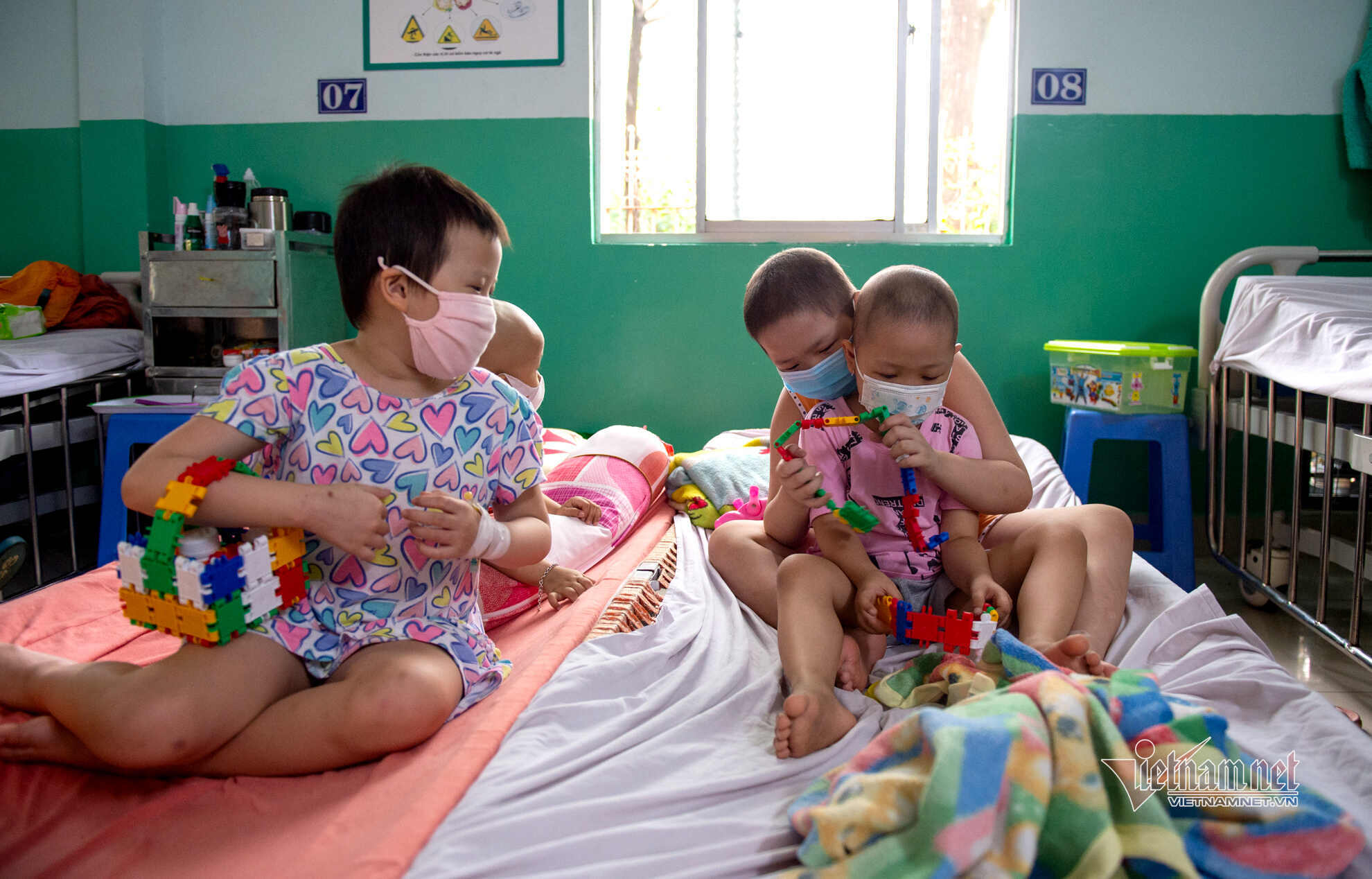 Children also have symptoms like adults, but few of them get severely ill.
Recently, in countries witnessing strong outbreaks caused by Delta variant – India and Indonesia – the number of pediatric patients with severe progression and mortality has increased rapidly. And in southern provinces in Vietnam, especially in HCM City, children have become seriously ill and some have died.
Phuc said the majority of children turning severe had underlying health conditions, such as congenital heart and lung disease, obesity, autoimmune diseases and or had an organ transplant.
Also, infants less than one year old have high risk of turning severe because their immune system is not fully developed.
"Reports show relatively high numbers of children who turn severe in countries hit hard by Delta variant. However, we need to understand that when the numbers of Covid-19 cases in the community are high, the numbers of pediatric patients will also be high. And if there are more children infected with Covid-19, the number of seriously ill cases of this age will increase," Phuc explained.
In Vietnam, infections in children were reported in previous outbreaks, but the figures were small and nearly no one turned severe. But during the fourth outbreak, as the number of infections is high, there are more infections among children, including seriously ill cases.
Why not vaccinate children now?
Parents have expressed concern about the possibility of their children getting infected with Covid-19 at school and want the children to get vaccinated as soon as possible.
Most recently, 57 children in Thot Not district of Can Tho City received Pfizer's Corminaty vaccine, the youngest is 12 years old, though the Ministry of Health (MOH) has not released guidance on vaccinating children aged below 18.
The ministry on September 16 sent an urgent dispatch to local healthcare departments, asking them not to vaccinate children. If MOH finds it necessary to adjust the ages of people for vaccinations, it will release guidance later.

Phuc said the proportion of seriously ill pediatric children is still much lower than adults. Amid short supply, vaccines should be reserved for people with high risks, including the elderly, people with underlying health conditions, and officers in the frontlines serving the fight against the pandemic and other priority groups.
Only the Pfizer vaccine has been approved for children aged 12 and higher.
The Ministry has a plan to buy millions of Pfizer vaccine doses to vaccinate children aged 12 and over in Vietnam. However, these vaccines have not arrived yet.
"Parents should not be too worried about vaccinations. When more Pfizer vaccines arrive, MOH will offer vaccinations for children," Phuc said.
He said that while waiting for vaccinations for children aged 12 and over, parents should urge their children to practice the 5K (in Vietnamese: Khau trang – facemask, Khu khuan – disinfection, Khoang cach – distance, Khong tu tap - no gathering, Khai bao y te - health declaration) principle.
Meanwhile, adults who have contact with children regularly and take care of them also have to observe the principle and restrict going out to reduce the risks of transmitting the virus to children.
Prime Minister Pham Minh Chinh in August requested MOH and the Ministry of Education and Training (MOET) vaccinate children so the new school year could begin safely.
Meanwhile, Minister of MOH, at a conference in mid-September, Responding to the MOET's proposal on vaccinating high school students against Covid-19, said Vietnam prioritizes people aged from 18 because of the limited vaccine supply. When the country has more abundant vaccines, MOH will issue specific instructions on Covid-19 vaccination for people aged below 18. 
Nguyen Lien

The details of about two million shots of COVID-19 vaccines administered have not yet been logged on the national COVID-19 vaccination portal, as many people have complained of missing or erroneous vaccine records.

Pfizer, a US multinational pharmaceutical and biotechnology corporation, has pledged to provide Vietnam with 20 million doses of COVID-19 vaccine for children aged 12-18 in the fourth quarter to help with its vaccination rollout.