The combination of livestream and e-commerce can create an industry worth tens of billions of US dollars. This promises to be a very important element in the development of the digital economy.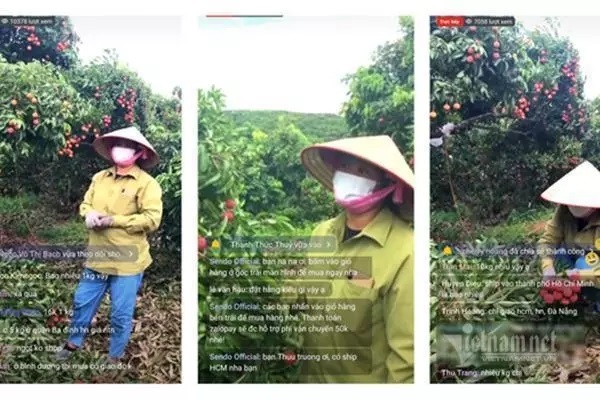 During a livestream, two farmers in Bac Giang led 30,000 viewers to visit their lychee garden and successfully sold 8 tons of fresh lychee in a short period of time.
Vietnamese farmers are performing digital transformation very quickly as many households have begun to sell their products online through livestreams. The effectiveness of this approach was proven through the recent campaign to sell Bac Giang province's lychee during the 4th wave of Covid-19 in Vietnam.
In early June 2021, the e-commerce platform Sendo "lent" its Facebook fan page to Bac Giang's farmers to assist them in selling lychees. During a livestream, two farmers in Bac Giang led 30,000 viewers to visit their lychee garden and successfully sold 8 tons of fresh lychee in a short period of time.
Previously, the Voso e-commerce platform also helped farmers to sell agricultural products in the form of livestream. The only difference is, instead of livestreaming on Facebook, Voso let farmers livestream on its own platform.
Voso has sent their teams to farms to teach farmers how to take product photos, write introductory content, livestream and sell products online.
Livestream appears to be a new direction for Vietnamese farmers. Now, agricultural products are not only exported and sold via e-commerce channels, but are also sold on livestreams on digital platforms.
This is just the beginning for Vietnamese farmers to be able to control the output of their agricultural products. As for the economy, it is an opportunity for the country to have an additional billion-dollar industry thanks to livestreaming.
VND350 million/month possible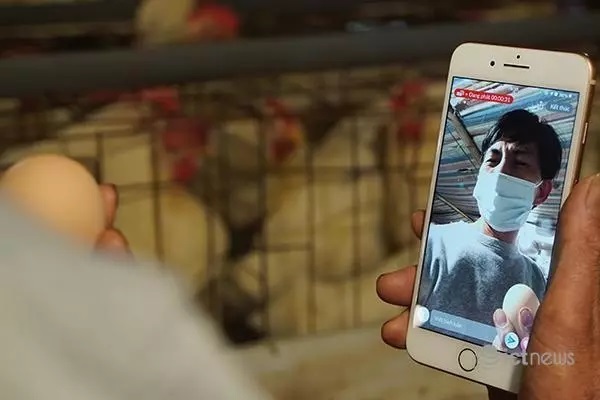 A livestream session of a Vietnamese farmer.
Appearing in Vietnam about 3-5 years later than in China, the livestream industry in Vietnam has made positive impressions.
Statistics show that Vietnam had about 2.5 million livestream sales sessions each month in 2020, with the participation of about 50,000 product suppliers.
Every day, there were about 70,000 - 80,000 livestream sessions selling goods in Vietnam. Most of these livestream sessions took place on Facebook. A small part of them (about 2,000 - 3,000 sessions) took place on e-commerce platforms such as Shopee Live, Tik Live, Lazada, Sendo, etc.
Due to the impact of the Covid-19 pandemic, the number of people doing live streams in Vietnam has grown dramatically. On the local GoStream platform, the number of live streamers doubled compared to the previous period.
In terms of income, in Guangzhou (China), a 'hot' streamer can earn about VND700 million ($33,000)/month through online sales. The basic cost of living in this city is about twice that of Vietnam. This means, based on income in Vietnam, a hot streamer can earn about VND350 million per month.
The power of the streaming economy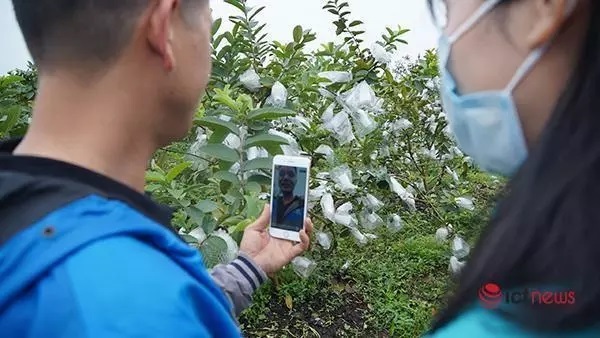 Vietnam has many advantages and to develop a livestream industry.
In China, the livestream industry is becoming a new economic industry. It is live commerce - a form of combination between livestream and e-commerce.
According to a report by iiMedia Research Group, the live commerce industry in China had revenue of $61 billion in 2019, $136 billion in 2020 and is expected to increase sharply in the near future.
During the Covid-19 pandemic, many Chinese retailers have turned to live commerce as a life-buoy. As a result, in 2020, the number of people selling goods via livestream on Taobao Live (China's largest live streaming platform) rose by nearly 300%.
In China, live commerce is becoming the main sales channel of many stores and businesses. Not only farmers, but individual business households and even local officials and celebrities are participating in this trend.
Live streaming is becoming a popular and accessible sales channel for all sections of Chinese society. From farmers selling fruit in the garden, stockbrokers to tours, streamers are everywhere. China even lists livestreaming as one of 10 new careers along with block chain engineer and Internet marketing.
The reason for live commerce to become a new e-commerce trend is because of the experience that cannot be found anywhere else.
For e-commerce, the biggest barrier is the trust of users. Many people do not have confidence buying online because this is still a "paradise" for fake goods.
Selling goods via livestream offers a more realistic perspective than images that are likely to be cropped and edited. It is this difference that helps farmers sell their agricultural products at high prices by live streaming directly at the garden.
Live commerce eliminates the intermediary stages, bringing agricultural products from the place of production to the kitchen of the consumer. As a result, farmers will be more profitable, and consumers will also be able to buy goods from producers at a low price.
In the era of urbanization, many livestream sessions are the bridge for people far from home. It is a place that helps many people feel the rhythm of life in their hometowns, or simply a country experience that they cannot find in the city.
The streaming economy with vivid examples in China is a model worth learning for Vietnam. Vietnam can completely turn livestream into a spearhead industry in the digital economy.
Take advantage of opportunity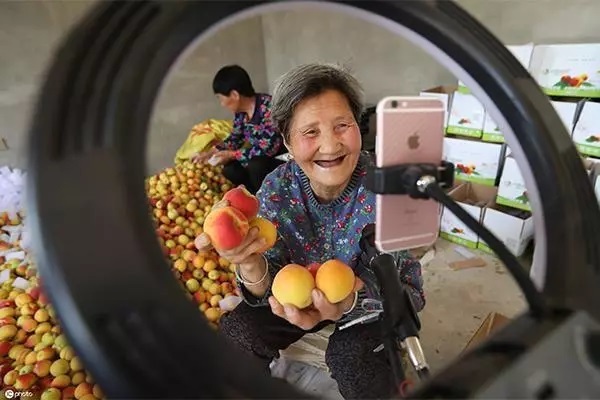 Selling goods in the form of livestream is now very popular and has become a billion-dollar industry in China.
With a young, tech-loving population and a high percentage of Internet users, Vietnam has great potential for developing live commerce. However, it still has a lot of work to do to support and turn live streaming into an economic industry.
To make live streaming an industry, Vietnam needs hot streamers who know how to combine entertainment and sales. These streamers are the stars in the livestream economy. The existence of such characters is a necessary condition for an entertainment industry to appear.
In addition to people with natural qualities, to create a large number of streamers, this should be turned into a well-trained profession.
Only professionally trained streamers can turn livestream sales into an industry full of character and values. We also need to make live streaming a basic skill for farmers in the digital age.
To develop the livestream economy, Vietnam needs livestream platforms capable of serving millions of simultaneous visitors. In addition, there should be live streaming software designed to facilitate interactions.
A professional live streaming platform can create an exchange between a livestreamer and an expert through an online video conference. This will increase the persuasiveness of the streamer to viewers, or customers.
A professional live streaming platform will also help streamers save sales session content for reuse on other platforms. This is how to turn a livestream sale session into a traditional TV Shopping form, thereby optimizing profit on each livestream content.
A strong foundation is the big difference of a professional livestream industry compared to just holding up products and introducing them in front of the camera. This is also an opportunity for Vietnamese technology companies.
Trong Dat

The Ministry of Information and Communications has proposed that only licensed social networking sites and accounts should be allowed to livestream to generate revenue.  

Farmer Le Van Chin from the southern province of Long An recently livestreamed an advert about his cooperative's red-flesh dragon fruit on his Facebook page.