Vietnam has never had the strength and position as good as it has now to rise up. We need to have a mindset of going ahead. Only when we carry that mindset will we be able to seize the opportunity. 
VietNamNet introduces the last part of the presentation by Minister of Planning and Investment Nguyen Chi Dung.
Focus on transport infrastructure, energy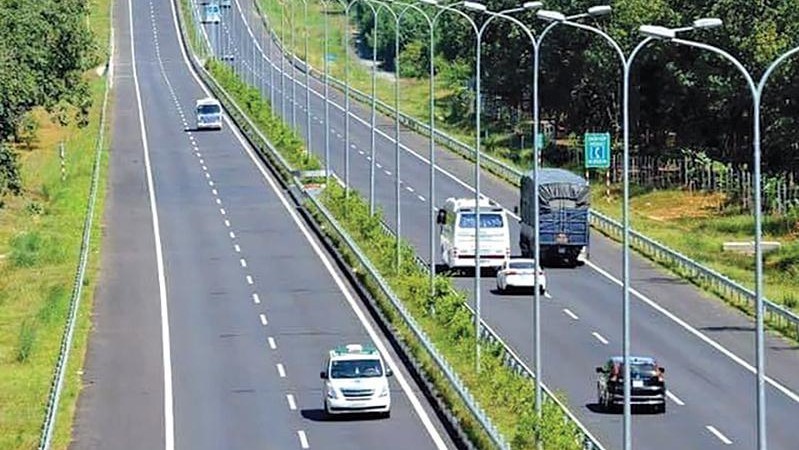 Three North - South expressway projects will start this September.
In terms of investment, Vietnam needs to focus on major transport infrastructure and energy projects to improve the competitiveness of the economy, and build the North-South expressway soon. No country can develop without expressways.
South Korea, under President Park Chung Hee's time, built a 460 km highway within 2.5 years, which was considered a 'miracle'.
In Vietnam, what exists besides the 500kV power transmission line and the Ho Chi Minh trail? Why have we not made miracles like other countries?
Since 2010, we have just built 400km of expressway and we will have to build more than 1,300km. It takes up to 5-6 hours to travel from Hanoi to Nghe An (around 330km). It is planned that the expressway will not be completed until 2030. Meanwhile, the system of seaports, airlines, digital infrastructure and roads, among others, all need to be upgraded.
Preserving land and forests in the northern mountainous regions and Central Highlands instead of setting unrealistic economic development goals
I want to emphasize the need to build a system of reservoirs, from the Central Highlands to the central part of the central region, to the Mekong Delta. The Mekong River has been blocked to build hydroelectricity plants, which has reduced the amount of water to Vietnam, causing rising sea levels and saltwater intrusion, affecting production and the life of the people. If we have reservoirs and interconnected channels, we can both store and transfer water to the Mekong Delta, An Giang from the Southwestern region, and the Tien and Hau River. Without reservoirs, up to 85% of fresh water will flow to the sea.
Some localities in the Northern mountainous provinces and the Central Highlands find it difficult to attract investment because of their remote location, lack of seaports and lack of human resources. Should we set a high GDP growth target for these regions?
Not being able to attract investment, including FDI, how can they realize economic transformation and high GDP growth. In my opinion, it is necessary to keep the land, the people and the forests, as well as solidarity and stability, instead of setting too high economic development goals in these areas. If every locality builds airports, highways and industrial zones, it will be very expensive but less effective.
That money instead can be invested in areas that are driving forces to help them grow faster and contribute more to the budget, and healthcare and education services, security and defense can be regulated in other regions.
Change the national management and governance mindset
Changing the national management and governance mindset is a real necessity. Instead of pre-checking, let's switch to post-checking. If something is difficult to do, it should be trialed first and if the trial is successful, then it will be replicated. In management, if there are problems with documents, it is necessary to handle them flexibly and dynamically for common purposes, not to criminalize economic relationships.
In terms of agricultural development, we support the development of a more highly efficient agriculture, not a high-tech agriculture. "High efficiency" is associated with processing and consumption markets, while "high technology" is to accelerate output. Speeding up production without knowing to whom we should sell products always leads to the situation of having good crops but a drop in prices of agricultural products. Agriculture should be oriented towards organic and clean production.
Human, material, financial resources
To develop any field, there must be human, material and financial resources. Which kind of resources, how to manage them, and how to use them must be calculated from the perspective of efficiency.
Our human resources are of low quality; the proportion of skilled workers is very low. We call for investment in high-tech projects, but it is difficult as the quality of human resources is still low. We talk about welcoming the new FDI wave, but how will it occur without high-quality human resources? Intel previously invited students from five universities in Vietnam to test their English skills, and only 40% passed.
Human resources include overseas Vietnamese. We have a skilled workforce in localities, but we cannot build a database on this workforce so that when businesses need it, they can mobilize it immediately.
3.8 million hectares of land for agricultural development, not just for rice cultivation
The use of land in many localities is still subjective and wasteful. Many provinces continue to focus on selling land to contribute to the budget, which is very worrying because land is a resource that cannot expand. Some localities use land very wastefully. They are willing to provide as much land as investors' request, regardless of whether they know the investors are doing it right or not, whether they need 500 hectares or 1,000 hectares.
Many localities do not verify and do not appraise, and have no land allocation norms. There are projects in which investors had not invested a coin for 17 years, but then sold land to other investors to earn hundreds of billion VND. They earned money on the backs of other investors, on the back of the state. After selling all the land, what will happen to our descendants? I think it is impossible to use the criteria of selling land to contribute to the state budget as a criteria for achievement.
We have 3.8 million hectares of rice. If we keep the paddy land, there will be no land to develop industry and services. Rice production yields low added value, with VND10 million per hectare, while other products result in VND100 million or billions of VND.
This means that rice production is of very low value, while the farmers work hard. Foreigners say Vietnam takes care of food security for the world, while our farmers are poor. This is a matter for thinking and this must certainly be discussed. Around 3.8 million hectares of land is for agricultural development, not just for rice cultivation.
Vision is needed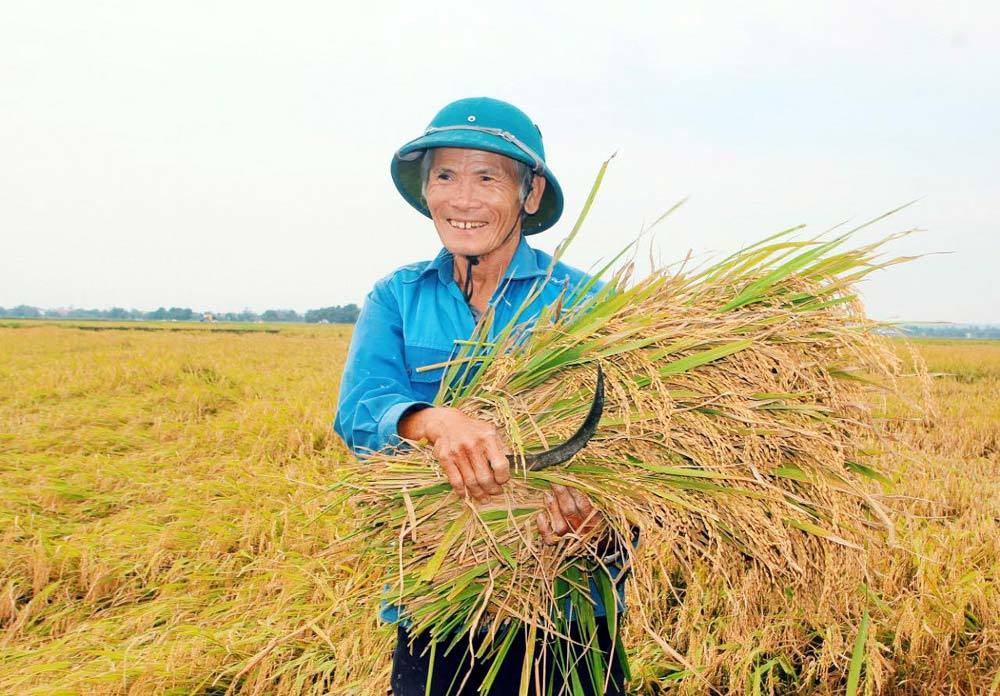 3.8 million hectares of land for agricultural development, not just for rice cultivation
The use of resources is currently wasted. Many works only need to be small, but they are built on a big scale and have not been fully exploited. In some places, roads 70m wide are built but there are no vehicles running on them.
There are many provinces that build very big things such as headquarters, monuments, squares, highways ... I have advised officials of a province to build high-speed roads only, not expressways. They should build a large separator so when they expand the road in the future, they will not need to clear the ground.
However, there must be a vision. While visiting the central province of Quang Tri, I advised local authorities to build a key road of 12km, where each side can expand 100m, connecting to the coastal area to create an administrative center axis. With 12km of road, there will be 240ha, which is extremely valuable for development.
Vietnam is at a time, once in a thousand years, of rapid and sustainable development. If we do not take advantage of the opportunity quickly, we will lag far behind and the development gap with other countries will widen, and we will stuck in the middle-income trap, and the goal of becoming a developed country will be more difficult. This is a time that requires us to actively plan and decide for the future of the country.
Never before have we been as strong and powerful as we are now to rise up. Vietnam has signed 12 free trade agreements, including EVFTA and CPTPP, and we are facing the 4.0 industry revolution with many opportunities for rapid transformation and resurgence. Therefore, in some developmental issues, we need to have a mindset of going ahead, going first, not following or going after others.
Only when we carry that mindset we will seize the opportunity to catch up and progress with the development of the progressive and civilized world.
Tu Giang

Where are the talents now? Are they abroad? Many talented people only work as experts and researchers, and their capabilities are not maximized, Minister Nguyen Chi Dung has said.

Vietnam is still in the group of low-middle income countries. We are trying to narrow the development gap with other countries, but they are not standing there to wait for us.