Teacher Phuong's story can be considered a typical case study in addressing the question: What is digital transformation?
Ha Anh Phuong's Huong Can High School is located in a mountainous area of the northern midland province of Phu Tho, where more than 80% of the pupils are ethnic Muong.
The young teacher uses technology and designs her own lectures to give her students the opportunity to have the experiences of "global citizens".
When teacher Phuong received the title "Typical young Vietnamese" and a series of other awards, some people, including officials, said that "teacher Phuong is a product of the media" or "so many people can perform her teaching techniques, there's nothing worth being praised."
"Every time I told my story, I always said that I'm just an ordinary teacher who comes out of a banana garden. This is not an analogy, but a real story," Phuong said.
During an online session on the cross-border classroom model with other colleagues, as her house was in blackout, Phuong had to go to her family's banana garden to get her neighbor's wifi. This memory nurtured her desire to bring the mountainous children "across the border without a visa".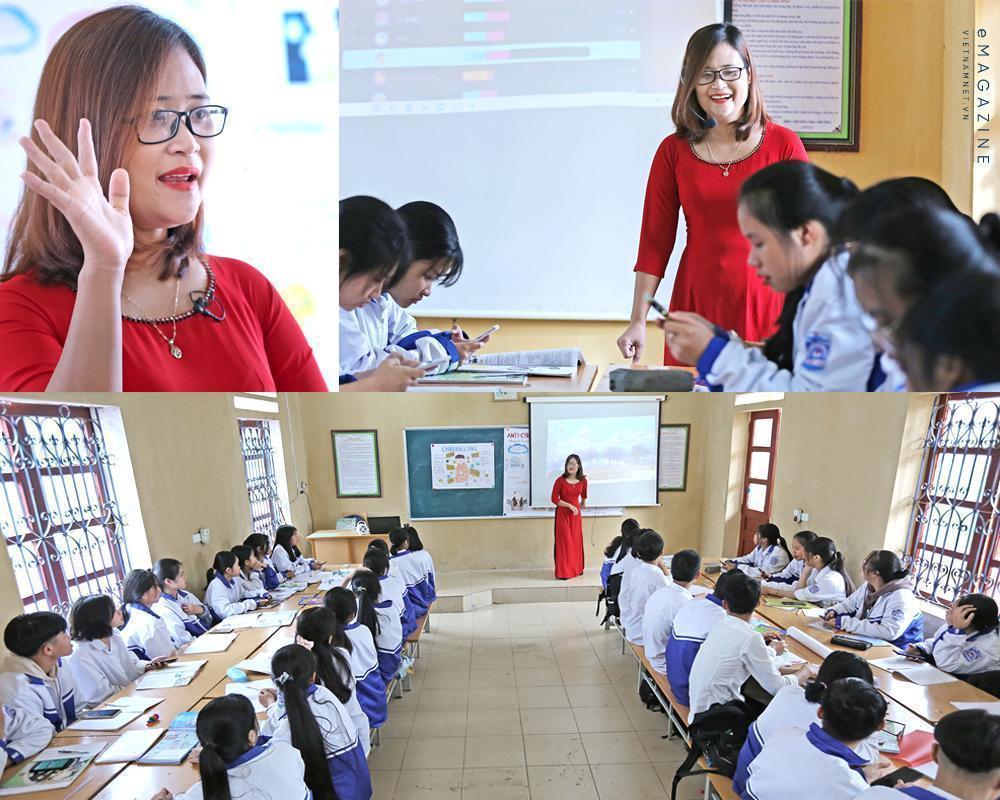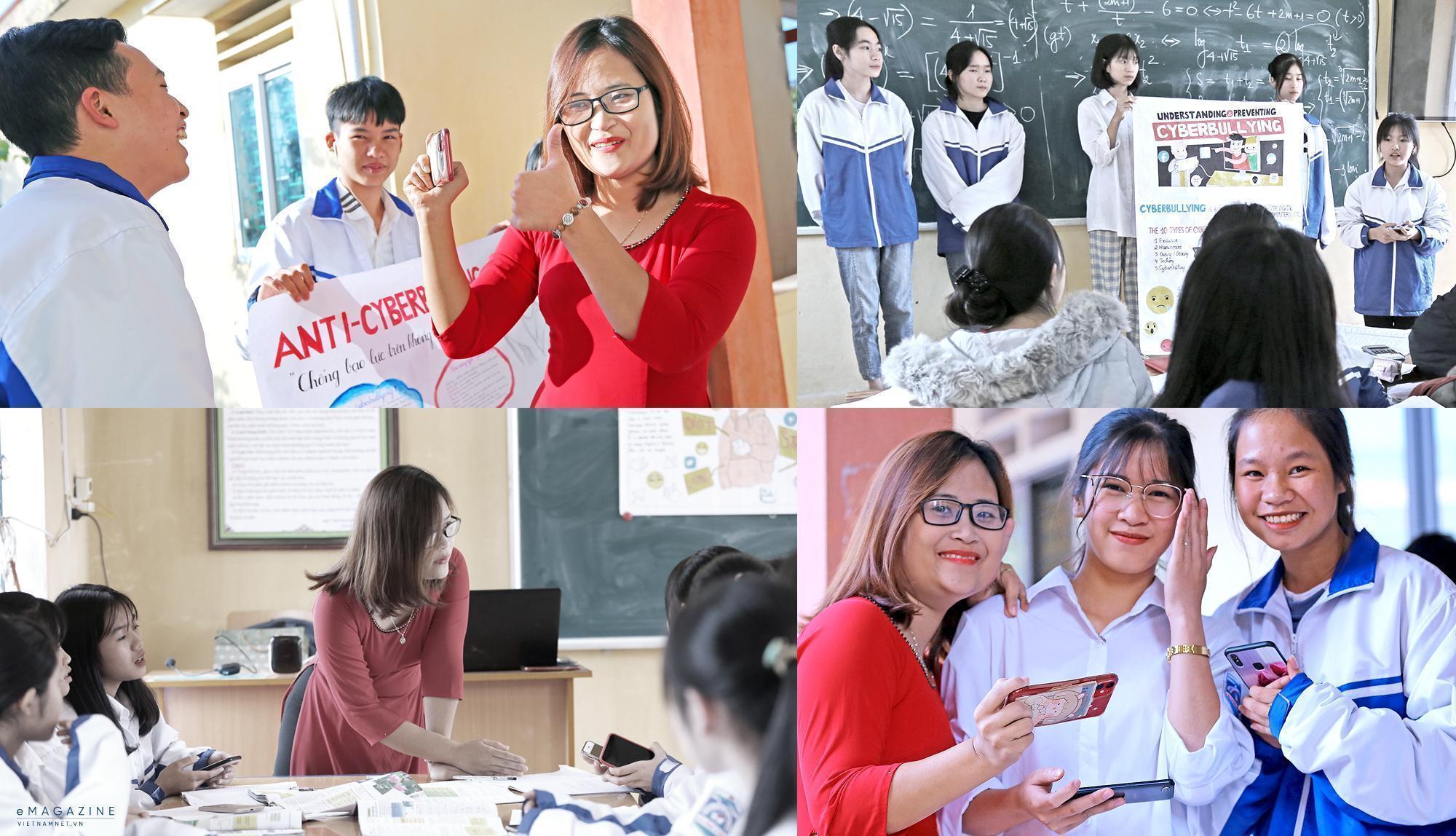 Dr. Chu Cam Tho, Deputy Head of the Education Research and Evaluation Department, the Vietnam Institute of Educational Science, said that Vietnam has not invested appropriately in online teaching programs and content, as well as preparation of human resources for online teaching.
Tho said that it is necessary to invest in building a digital ecosystem, with digital learning content and curriculum as an essential infrastructure, so that teachers and learners can exploit the teaching and learning.
Technically, it is necessary to ensure that facilities, equipment, internet connection, and learning software are fully supported.
Professionally, teachers must be trained in programming, content design, and how to use teaching software and resources on the Internet.
In terms of management, it is necessary to have system management software integrated with teaching software to be able to evaluate the learning process and teaching management.
Digital transformation from small sparks
Teaching online is digital transformation, but this doesn't mean just teaching online, but many other things.
After quickly adapting to the pandemic, there were still many challenges for digital transformation to make a breakthrough in education. There should be more thoughtful preparation and strategy.
What teacher Phuong has done should be placed in that context.
Meanwhile, in many big cities where students have much more favorable conditions for learning, how many 'borderless' classes like teacher Ha Anh Phuong's classrooms are there? How many classes in this country have valuable experiences as the students in the mountainous area of Phu Tho have?
Technology will be just technology until it brings extraordinary values in life. And teacher Phuong has done that extraordinary thing.
To put it simply, digital transformation is using digital technology to do things we could not do before, to erase gaps, blur boundaries and barriers so what we do even though small are more effective.
When it comes to difficulties with online teaching and digital transformation, Deputy Minister of Education and Training Hoang Minh Son said that the biggest challenge is the human problem. It is not easy to change the thinking of administrators and teaching methods.
Therefore, what teacher Phuong did deserve to be honored. It may be just a small speck of fire, but it is bringing a positive energy, inspiring all of us so we believe that everyone can perform "digital transformation" and be immersed in the modern flow of mankind.
Phu Sa

The initial ecosystem for a digital school is taking shape at the Posts and Telecommunications Institute of Technology (PTIT).

Three conditions are needed to make online teaching more common in Vietnam: parents' support, teachers' capability of shifting to new teaching methods and students' readiness for a new style of interaction.