Experts said that it is necessary to carefully consider the sample collecting techniques used for Covid-19 tests.
Over the past week, Vietnam has recorded four Covid-19 patients who had completed 14 days of quarantine at concentrated quarantine centers with 2-3 consecutive negative tests for Covid-19.
The first case was patient 2899, a man who had returned home from Japan. After 14 days under quarantine in the central city of Da Nang, he returned home to the northern province of Ha Nam on April 22. The two other cases were Chinese experts in a group of five Chinese people who entered Vietnam for work. These experts were under quarantine in the northern province of Yen Bai from April 9-24. The fourth case was patient 2986, an Indian expert, who was quarantined in the northern port city of Hai Phong from April 17 to 30.
These patients have spread the disease to many others.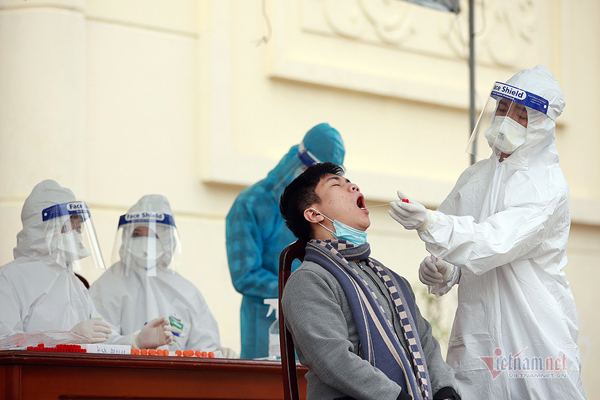 How did this happen?
Experts have pointed out three main causes: they were infected during the time they were in quarantine centers; they were infected abroad but the incubation time was more than 14 days; they were infected during the time they traveled from the quarantine center to their residence or from other people they met in the community.
Dr. Tran Viet Nhung, Director of the Central Hospital of Tuberculosis and Lung Diseases, said that it is necessary to check and tighten the operation of quarantine centers, especially hotels being used as quarantine sites, which may have loopholes and restrictions may have been relaxed.
Dr. Nhung emphasized the problems related to testing, especially the collection of samples. Notably, all four cases mentioned above gave samples for Covid-19 tests at hotels where they were under quarantine, not at quarantine centers.
He said that a sample for SARS-CoV-2 test was in fact positive but the testing result was negative for three reasons: First, the sample quality did not meet standard; second, the sample handling process was substandard; third: there was a machine malfunction.
Dr. Nhung said that machine-related problems rarely occur, if at all, and might occur at only one site. Regarding sample handling, the Ministry of Health has a standard process and employees have performed this more than a year, so the operation is thorough.
"In the cases of those with several consecutive tests of negative results, but then were later found infected, the sampling collecting stage is the most worrying," Dr. Nhung said.
He also excluded causes related to biological products and test kits because these products have been approved and licensed by the Ministry of Health.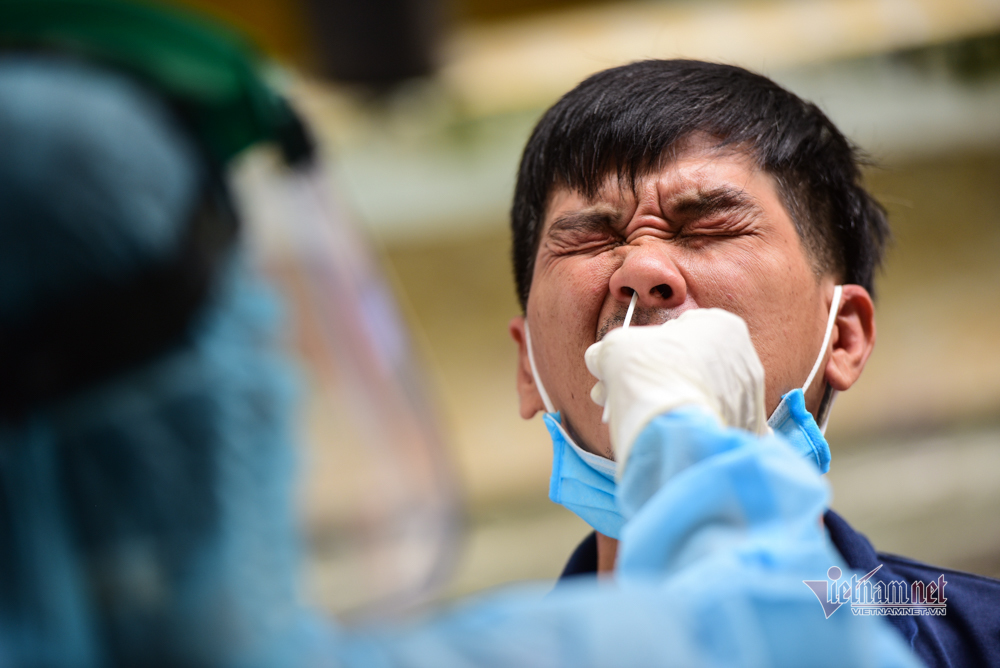 As a person who directly performs Covid-19 tests, Dr. Nguyen Thi Ngoc Lan, Deputy Head of the Laboratory Ward of Hanoi Medical University Hospital, said that there are at least four causes of PCR negative results.
The first could be the procedures or techniques, or the preservation method of the patient's oropharyngeal fluid. If samples are taken from the wrong spot and samples are preserved at the wrong temperature or transported in a wrong way, there will be inaccurate results.
Second, a negative PCR test may be due to the fact that the amount of virus in the patient's body has not multiplied enough to be detected, or the patient has never had or had Covid-19 but had recovered by the time the sample was collected.
Third, if the virus mutated, the PCR test may not detect it. Fourth, it might be related to chemicals and testing equipment.
As for the sampling technique, Dr. Lan said that taking samples in the right positions and with the right techniques plays an important role in determining the quality of the test.
PCR is currently the standard test method for Covid-19 in Vietnam, with 123 units licensed to perform PCR tests.
Thuy Hanh

The compulsory concentrated COVID-19 quarantine period in Vietnam has been officially extended to 21 days.

Vietnam will support quarantine fees for its citizens who return from neighbouring countries by road.