In Southeast Asia, Thailand and Indonesia are running a race to become electric car manufacturing centers of the region and the world. Will Vietnam join the race?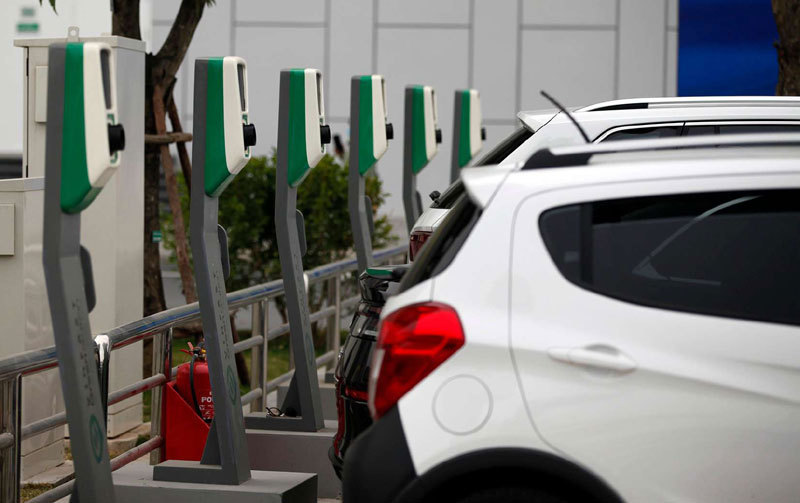 VinFast has announced it has begun taking orders for its first electric car model VF e34 and plans to deliver cars by November.
VinFast VF e34 is a C-class electric car model, equipped with one electric engine with maximum capacity of 110 KW, using 42kWh battery that allows a distance of 300 kilometers after every battery charge. If using the fast charging mode, the car will be able to go 180 kilometers after 15 minutes of charge.
The car has driver assistance features and modern safety features. Instead of selling cars with batteries, VinFast is offering a battery rental model.
With the retail price at VND690 million, the electric car model is even cheaper than internal combustion engine cars of the same C class.
Analysts say that with such a competitive price, a 10-year warranty, and the development of charging stations throughout the country, electric cars will be rivals to internal combustion engine cars.
Besides VinFast, other automobile manufacturers intend to assemble electric cars in Vietnam, including Mitsubishi. Sources said some foreign invested auto manufacturers in Vietnam have had meetings with Vietnamese agencies to express their wish to expand their investment and make electric cars in the future.
Market potential
A survey conducted by Frost & Sullivan in 2018 in Southeast Asia found that 33 percent of Vietnamese have thought of buying electric cars as their first cars.
Vietnam is a promising market as the country is entering the motorization period. The rapid increase in the number of cars, however, is leading to a high volume of emissions that pollute the environment.
Therefore, electric cars prove to be a good choice, especially in large cities and populous areas. Electric car manufacturers are also thinking of exporting products to AFTA markets.
Grabbing opportunities
Experts believe that electric cars will become popular from 2030 onwards.

Vietnam is a promising market as the country is entering the motorization period. The rapid increase in the number of cars, however, is leading to a high volume of emissions that pollute the environment.
In order to manufacture electric cars, four major technologies are needed – electricity storage (battery), electric engine, electricity converting machine (charge) and steering technique.
Once the technologies develop, they will completely change manufacturing and service sectors, including consumer behavior, and create a spillover effect on socio-economic development.
In Southeast Asia, Thailand and Indonesia are competing fiercely to attract investments into electric car manufacturing with the ambition to become the world's electric car manufacturing centers.
Thailand has announced a plan to become an electric car and motorbike manufacturing center in ASEAN, under which it would put out 750,000 products a year. The plan offers major incentives to investors and supports forcing electric car prices down to closer to petrol- and oil-run cars.
Indonesia is on the way to become an electric car manufacturing center in the region and it aims to exceed Thailand in terms of scale. Over the last two years, it has attracted investment projects capitalized at billions of dollars for both car and battery manufacturing.
After Thailand released its plan to develop electric cars, Vietnam's Prime Minister in April 2020 asked the Ministry of Investment and Industry to consider the issue with an aim to develop Vietnam's electric car industry and not lag behind regional countries.
At this time, electric car manufacturers can enjoy a preferential luxury tax and a car part import tax.
Nguyen Minh Dong, a respected automobile expert, noted that some of Vietnam's enterprises have invested to make electric cars on a large scale, develop charging stations and plants to make batteries as well. However, a master plan on electric car ecosystem still has not been figured out. And there are still no clear technical standards for manufacturers to observe.
"It is necessary to build a development strategy with feasible policies, or Vietnam will miss the opportunity," Dong said. 
Tran Thuy

Vietnam's rising income per capita would soon move cars from a luxury product with a passenger vehicle density of 34 per 1,000 to a more ordinary one with a density level comparable to countries in the region.

Cars in Vietnam since 2021 are subject to new regulations such as registration fee, import tariff, and higher emission standards.