Female People's Army officer works at EU Training Mission in Africa
Of the seven officers of the Vietnam People's Army sent by the President to international missions, Lieutenant Colonel Vu Thi Lien is the first officer performing duties at the European Union Training Mission in Central African Republic (EUTM RCA).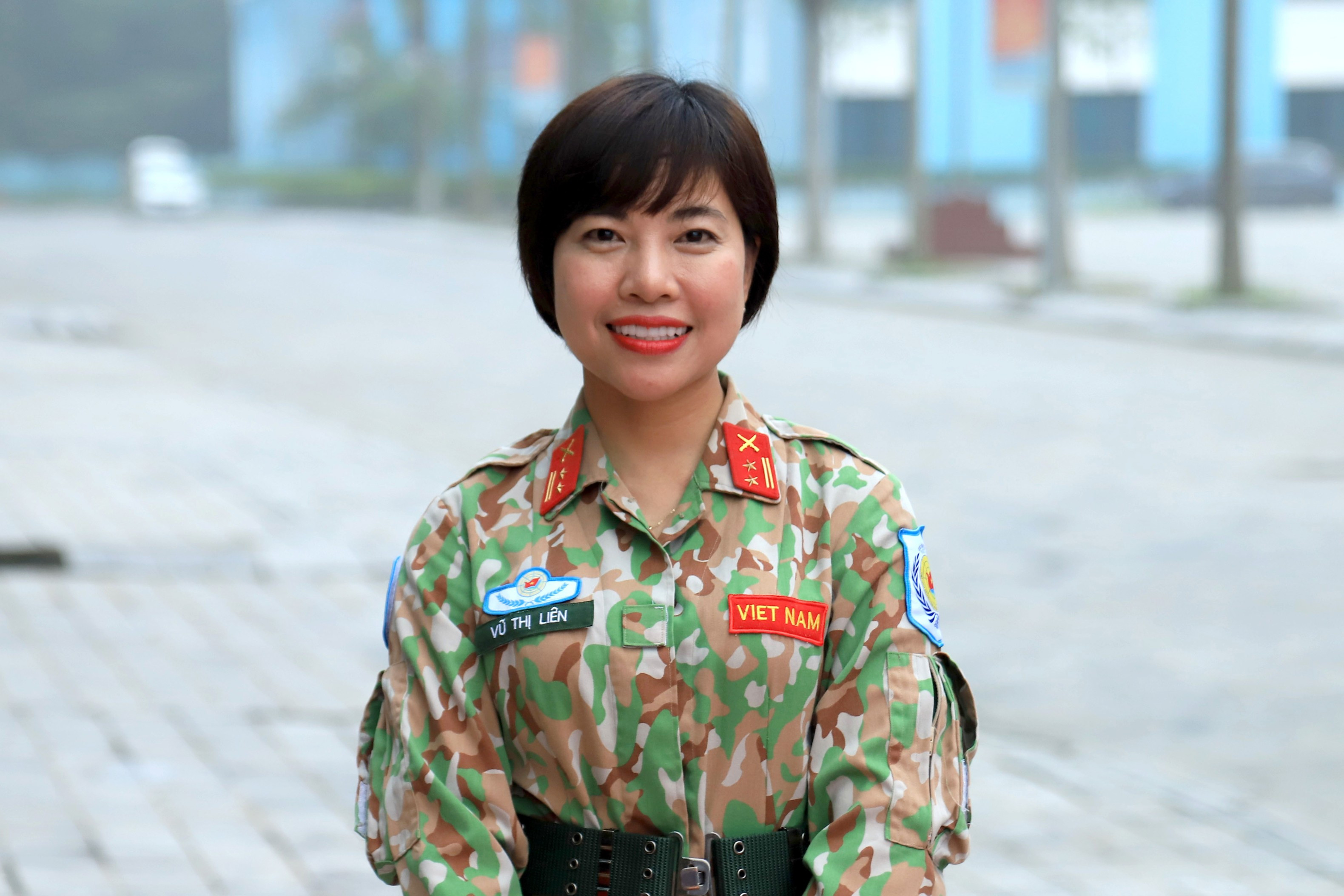 The agreement between Vietnam and the EU on establishing a framework for Vietnam to participate in the EU's crisis management activities - Framework Participation Agreement (FPA) - was signed in 2019. Vietnam became the first country in Southeast Asia and the second in Asia signing the agreement.
This was the first time that Vietnam sent two commissioned officers to EUTM RCA, contributing to promoting the implementation of the FPA. EUTM RCA was launched in July 2016 with headquarters in Bangui capital city.
During his visit to the Vietnam Department of Peacekeeping Operations, the United Nations' Deputy Secretary Jean-Pierre Lacroix said he had a good impression about Lien, who is the first female commissioned officer performing duties at EUTM RCA. She speaks English and French fluently.
A former lecturer of French language at the Military Medical Academy and then the Military Technical Academy (MTA), Lien has 10 years of experience in the training sector.
Meanwhile, Vietnam has begun sending first officers to the United Nations' missions.
Domestic and international media have been talking about Vietnamese blue beret soldiers who leave a good impression on international friends. To date, MTA has had two officers sent to implement the duties – Lieutenant Colonel Do Thi Hang Nga and Senior Lieutenant Colonel Le Ngoc Son.
"I am a member of the family where many generations have served in the army. I am trained in a military environment which makes me always ready to take on tasks," Lien said about the opportunity and motivation to perform the peacekeeping duty.
Lien began the new task in Jan 2021. In May of the same year, she was asked prepare to get ready to perform duties at EUTM RCA by attending training courses in Vietnam and overseas.
She said she feels lucky as she has been taught survival skills, negotiation methods, and manners, in addition to military knowledge.
The teachers have been working at the mission for many years and have good experiences to transfer.
"You will surely meet difficulties and challenges when going a new path. Many comrades of mine have been sent to the United Nation's peacekeeping missions and they have passed on experiences and skills to each other. However, there has been no Vietnamese officer joining the EU's training mission before. So, all the things I have learned are just theoretical knowledge," she said.
In RCA, the mission is located in the capital city of Bangui, where political and security conditions are uncertain, and risks always exist due to poor living conditions and epidemics.
Lien's major duty at the mission is working as an advisor in training, participating in the building of training programs, storing learners' data, planning examinations, among others.
All the officers working at the EU mission use English and French. She learned French in the past and now has to learn English from zero. After four months, she could fulfill her target. RCA's people mostly use French, so it will be more convenient for her to communicate in French.
There were a lot of ideas and plans cherished by Lien when coming to RCA. She will not only have to fulfill the tasks assigned by the mission, but also tasks assigned by the Party, State and Army.
Being the first Vietnamese officer at the mission, she has to learn about the deployment of forces by other countries and the policies of the countries, so as to give advice to appropriate agencies to create legal documents on sending officers to the EU's mission.
Lien also has another important task which is disseminating images of Vietnamese soldiers and people, the country and culture.
She said she feels happy as she has been assigned an important task and has a happy family, where her husband, also an army officer, always understands her.
Tran Thuong