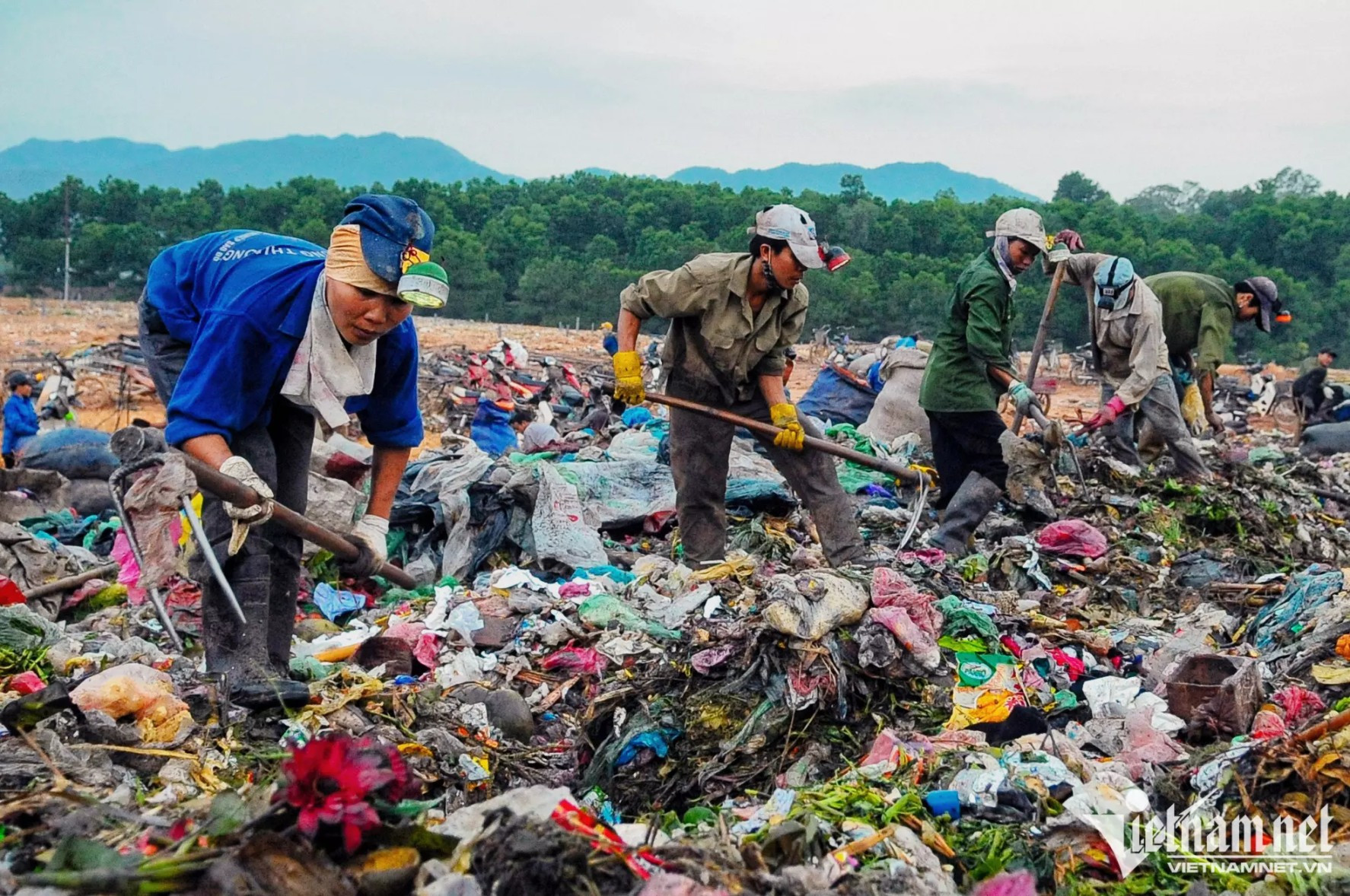 Decree 45/2022 on administrative fines in the environmental field, which ensures the implementation of the amended Environment Protection Law, has been issued. People and households will be fined for not sorting domestic waste at source.
Meanwhile, agencies and organizations that have a domestic solid waste volume of 300 kilograms per day or more will also be fined.
Environmental experts say that it is necessary to get people into the habit of sorting waste at source. Once the classification is successful, waste treatment will be successful.
Prof Dang Hung Vo, former Deputy Minister of Natural Resources and the Environment, said there are two dustbins at his apartment, one for solid waste and the other for organic waste. He supports the policy on sorting waste at source.
However, the question is whether waste classified by people would be placed separately during transportation and treatment.
He said the classification of waste at source would be in vain if waste, after classification by people, is mixed together again.
Dang Kim Chi from Vietnam Association for Conservation of Nature and Environment (VACNE) said that only when waste classification, collection, transportation and treatment is implemented properly will the classification of waste at source bring benefits.
Chi said the classification of waste at source will not only promote the operation of recycling industry and reduce the volume of waste to be discharged to the environment, but also help renovate waste treatment technology.
Several years ago, Hanoi ran a pilot program on waste classification at source. People were asked to put waste into bags with different colors: green color for organic waste, and red/black for inorganic waste.
However, the efficiency of the program was modest. The problem is that while people sorted waste, waste collectors later put all kinds of waste together.
Also according to Chi, waste should be seen as a resource, not just something to be disposed of. Nowadays, modern waste treatment technology can turn waste into input materials for many other manufacturing fields, such as waste-to-energy and fertilizer production.
According to the Ministry of Natural Resources and the Environment (MONRE), Hanoi and HCM City started running a program on sorting waste at the source years ago. The program kicked off at one ward in 1999. Later, it started in six districts, and then 24 districts in 2017.
In Hanoi, the program kicked off in 2007 when classification started in Phan Chu Trinh ward in Hoan Kiem district. However, the efficiency remains modest.
Kien Trung