Fish sauce and pottery in central region recognised as heritages

Two traditional trades – fish sauce from Nam Ô Village in Da Nang and Thanh Ha pottery from Hoi An – have been recognised as National Intangible Heritages by the Ministry of Culture, Sports and Tourism,
 contributing more cultural value to the two tourism hubs in central Vietnam.
Village preserves scent of fish sauce
The Ancient Pottery Village of Thanh Ha
Rusticity of Thanh Ha traditional pottery village in Quang Nam province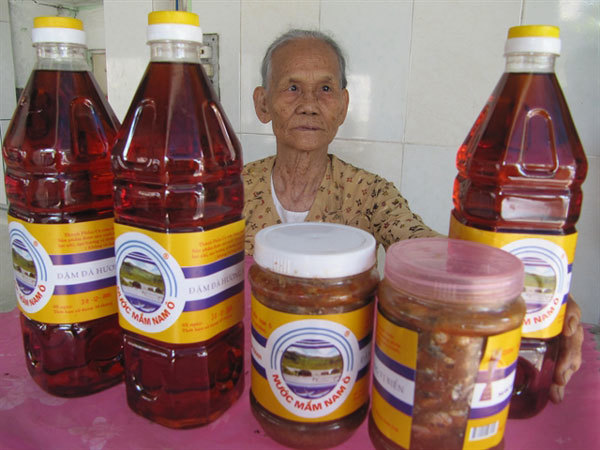 An old woman introduces traditional fish sauce product of Nam O Village in Da Nang City. The trade has been recognised as a National intangible heritage. — VNS Photos Cong Thanh

Director of Da Nang City's museum, Huynh Dinh Quoc Thien, confirmed the recognition to Việt Nam News, saying the certificates will be presented to the city later this year.

Thien said the nomination would help preserve the trade of Nam O in the suburban area of Da Nang, which has existed for more than four centuries.
He said local residents still earn an income from fishing and fish sauce despite rapid urbanisation.
Situated at the foot of the Hai Van Pass, 17km northwest of downtown Da Nang City, Nam O Village has produced fish sauce since the 19th century, and the trade still earns villagers their livelihoods.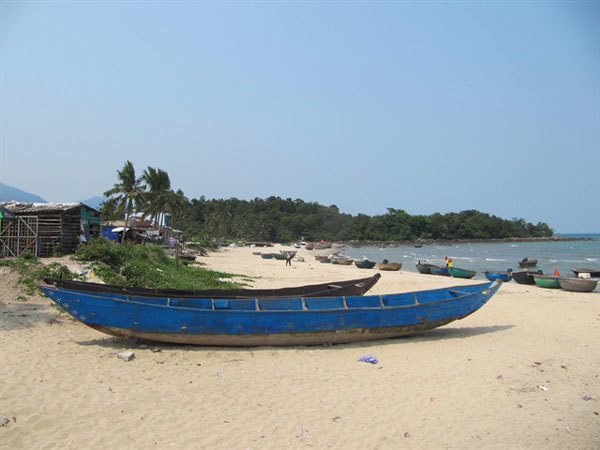 A corner of Nam O Village in Da Nang. The village produced 125,000 litres of fish sauce in 2018.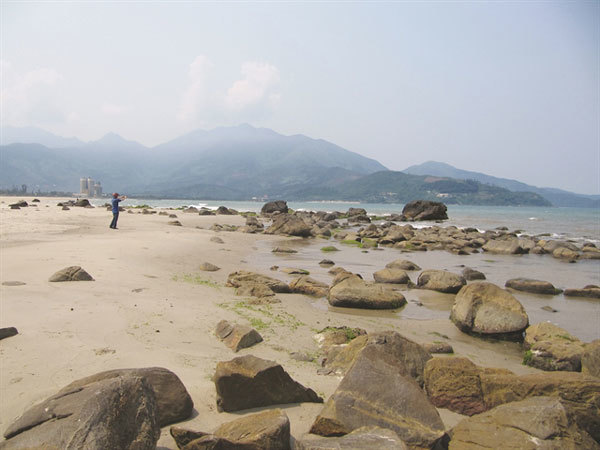 Rocks on the beach of Nam O Village. The site has been developed as an eco-tour site with traditional fish sauce.

Tran Ngoc Vinh, 71, chairman of the Nam O Fish Sauce Trade Association, said more than 110 households in the village produce fish sauce using traditional techniques and materials – anchovies and salt – with harvest season between March and July.
He said anchovies are fermented with salt in terracotta or jackfruit-wood jars for 12 months.
The village used 200 tonnes of anchovies to produce 125,000 litres of fish sauce last year.
The 500-year-old pottery trade in Thanh Ha Village, on the outskirts of Hoi An, was also named as a national intangible heritage.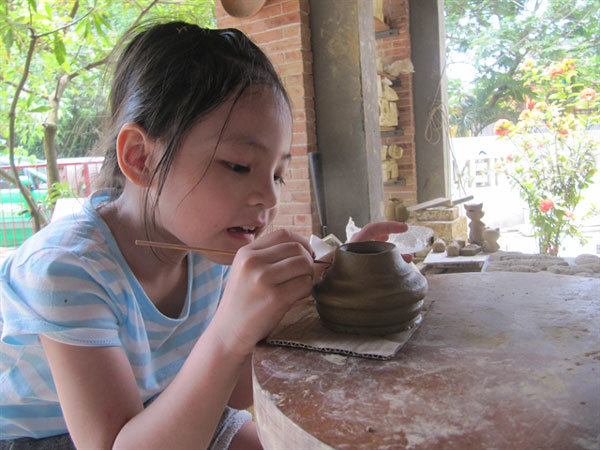 A girl carves a clay pot at Thanh Ha Pottery Village in Hội An. The trade was recognised as a national intangible heritage.

The trade emerged in the ancient town in the late 15th century, and some villagers still make items using brick kilns.
The pottery craft was one of the oldest trades that still remains in the UNESCO-recognised world heritage site Hoi An.
The trade is introduced as a craft experience for tourists rather than for mass production as in previous decades.

Pottery products from Thanh Ha were major commodities exchanged with businessmen from Japan, China and Europe in the 17th century.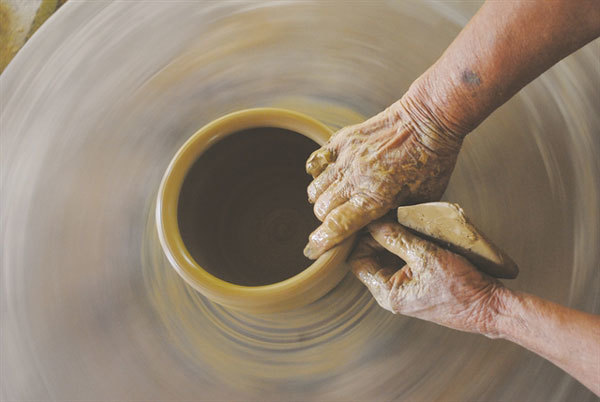 A potter forms a clay jar at Thanh Ha pottery workshop in Hoi An. The craft is included in tours of the ancient city.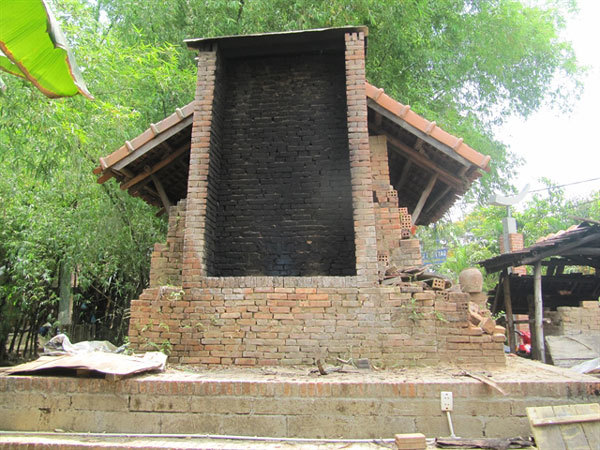 A brick kiln in Thanh Ha Village in Hoi An.
The village – a popular destination on Hoi An's tourism map – hosts around 100 tourists each day.

An exhibition centre – the Thanh Ha Terracotta Park – was built to introduce the old trade and pottery experience to tourists.
VNS