Five favorite dishes in Da Lat
If you make a trip to Da Lat city, you are advised to try the following dishes.
Banh mi xiu mai (Vietnamese bread with meat balls)
Banh mi xiu mai is a fast food of Chinese origin but has long been a specialty of Da Lat.
Each portion of Vietnamese meatballs is presented in a small deep bowl, filled with broth, with salads, pickles, grilled pork, and sprinkled stir-fried onions. The bread is also delicious, crispy and fragrant.

Enjoying the sweet taste of the bone broth, with the hot spicy chili in the broth with freshly baked bread with fatty and delicious meatballs make the morning in Da Lat more perfect.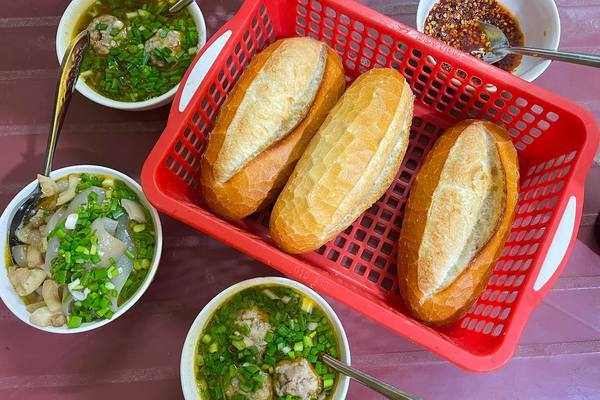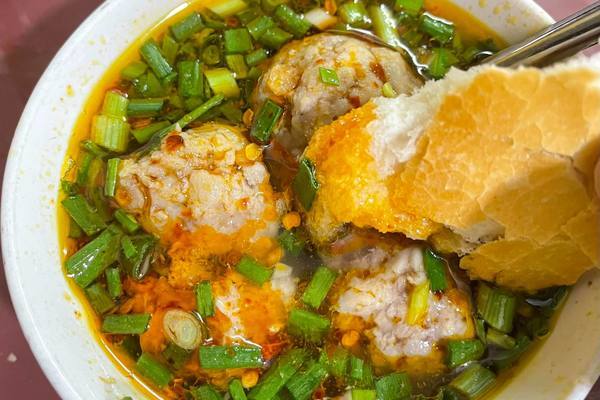 Banh can (custard cake)
Originating from the central region, banh can when it comes to Da Lat has been modified it into a special dish.
The dish is prepared by pouring the batter, which contains soaked rice and water into small clay pots on top of a special stove. A small amount of egg is then poured into each of the pots, which are then closed so that the mixture can be grilled.
After the cakes are done, cake makers typically flip them over and place them on top of one another, like a miniature burger.
The dish is then served with cha (Vietnamese sausage) and a bowl of dipping sauce typically made with fish sauce, chopped onions and other seasonings, garnished with Vietnamese shumai meatballs.
Banh can sellers prepare their sauce in various ways. One place may mix in a lot more chili and extra fish sauce to make the sauce even richer, whereas another will add a few small slices of sour mango to the broth, giving it a hint of fruity sourness.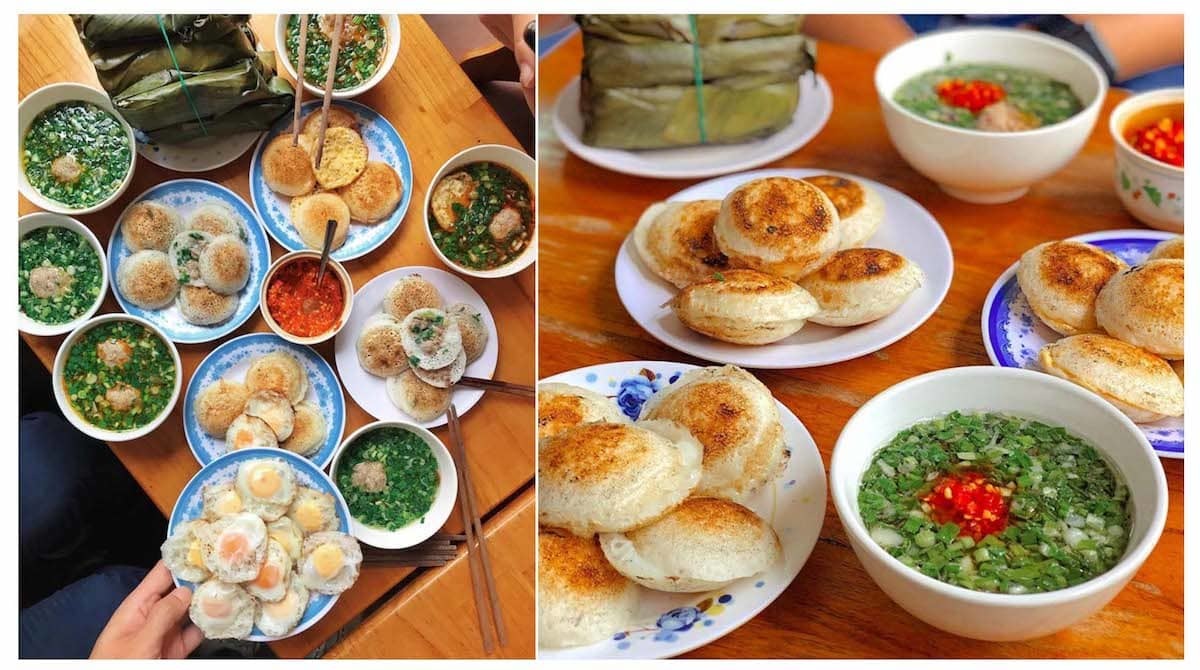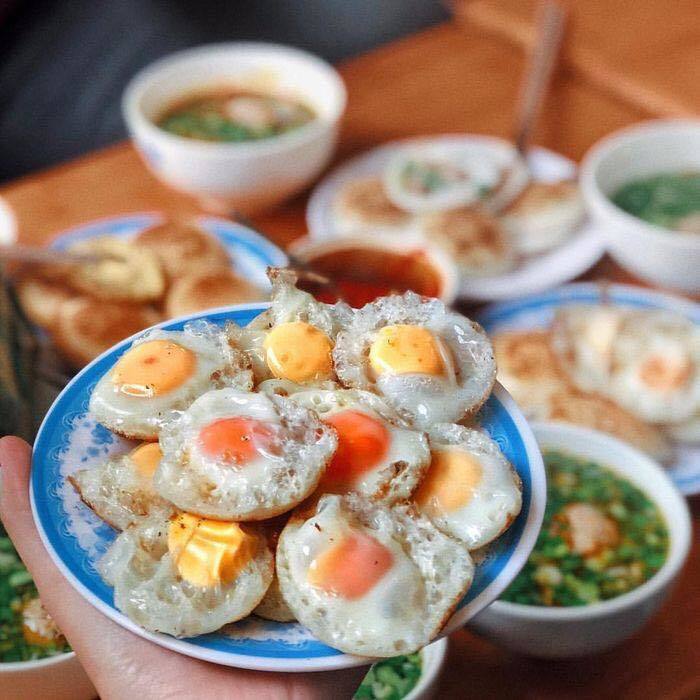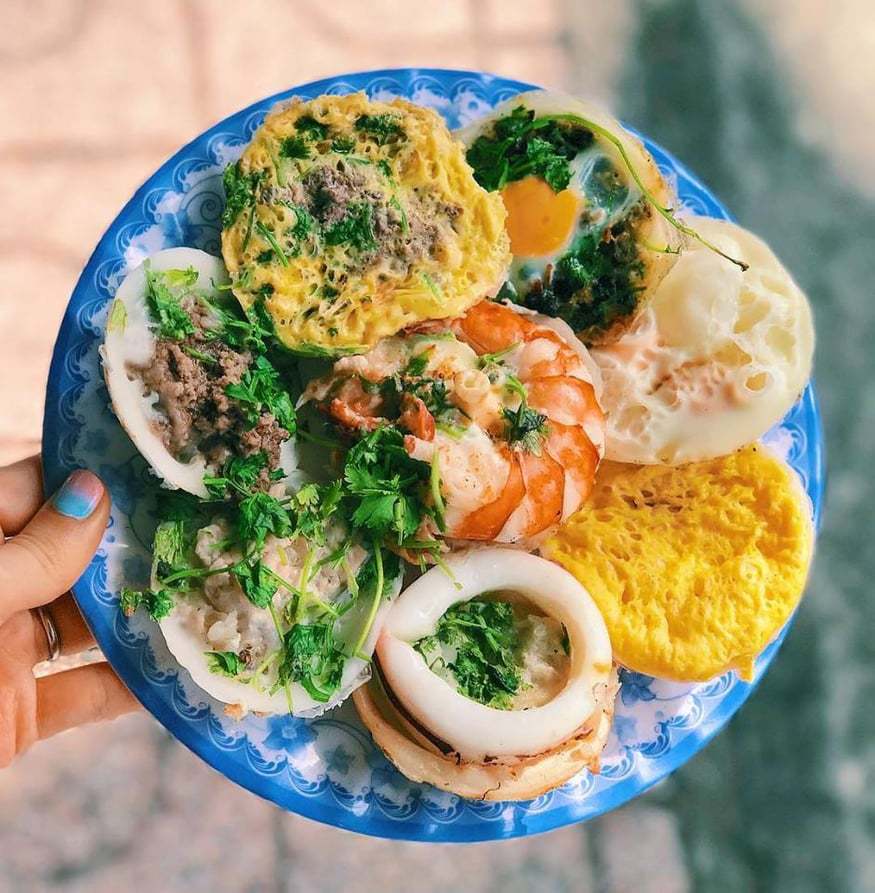 Lau Bo Ba Toa (Ba Toa beef hotpot)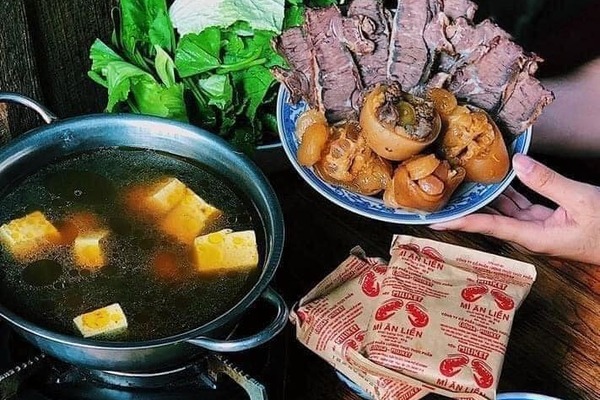 Perhaps many people wonder about the meaning of the name "Ba Toa beef hotpot" - a dish that every tourist is advised to try in Da Lat. Ba Toa is a transliterated name from French. The name is derived from the word "abattoir" (slaughterhouse).
During the French colonial period, this area used to have cattle slaughterhouses, so it got that name. After 1975, a few beef hotpot restaurants were set up in this area and they have become very popular since then.
There are dozens of beef hotpot restaurants with the same name Ba Toa in Ba Toa area in Hoang Dieu Street, Ward 5, Da Lat City.
The hot pot sauce is very rich and attractive. Learning how to cook from the French, the chefs at Ba Toa beef hot pot have grilled beef bones for aroma. Then put in the pot to simmer for 2-3 hours. To increase the delicious taste, Ba Toa beef hot pot also uses meat broth. The delicious taste of mountain beef brought a perfect hot pot. Every piece of beef is sliced to a large size, as soon as you bite into it, you can feel the sweetness in each fiber.
Served with delicious Ba Toa beef hot pot are Da Lat green vegetables. These are broccoli, Chinese cabbage, spinach, and Centella Asiatica. Da Lat's fresh vegetables eaten with an attractive beef hot pot is a perfect combination. Just wait for the hot pot to boil and then add the vegetables. Egg noodles are the noodles used in Ba Toa beef hot pot. Each soft golden noodle in the hot pot brings an irresistible delicious feeling. To make the hot pot more attractive, it is impossible not to mention the dipping sauce. The dipping sauce is made from spicy satay chili to make the dish more delicious.
Lau ga la e (Chicken hotpot with e leaves)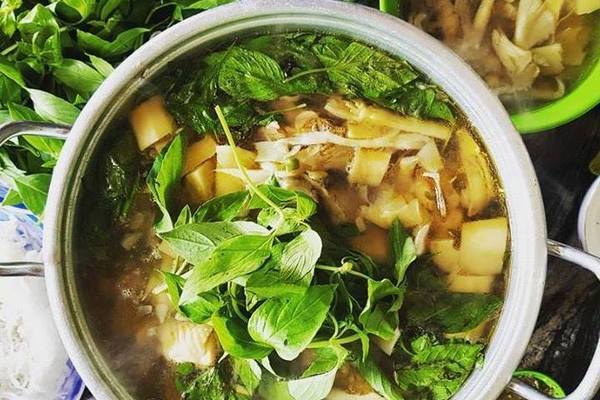 Chicken hotpot with e leaves is one of the dishes that are very attractive to locals and tourists when the weather is cold in Da Lat.
E is a popular herb in the south-central region and the Central Highlands. La e is the same as basil and holy basil so it has a sour and acrid taste. It is used for the hotpot to create a special sourness flavor for this dish.
The sourness will wake all your senses and you cannot stop eating until you finish the last drop. E leaf is kind of medical remedy for diseases such as cold. The combination of chicken and e leaves was created year by year but it never tastes less delicious as it should be.
Chicken is neither too soft nor tough. The meat is tender enough and sweet to balance the sourness from e leaves. The hot pot can eat together with rice or egg noodles.
Soymilk
Dubbed as the specialty drink of Da Lat, this drink is added to the menu of almost all cafes or drink shops in this city.
The way Da Lat people drink soy milk is also quite different, as they mix soymilk with cow's milk, peanut milk, green beans and sometimes served with a few cakes...
This popular drink is available everywhere, but in Da Lat, these types of milk are often served hot instead of cold-like many other places. Hot soy milk is so popular in Da Lat that you can easily buy it anywhere, from night markets to cafes. Many people think that if you come to Da Lat without sitting next to the trolleys to sip a cup of hot milk and chat with friends, the experience of exploring the mountain town is not really complete. Milk is often served with pastries such as pepper cakes, croissants, waffles.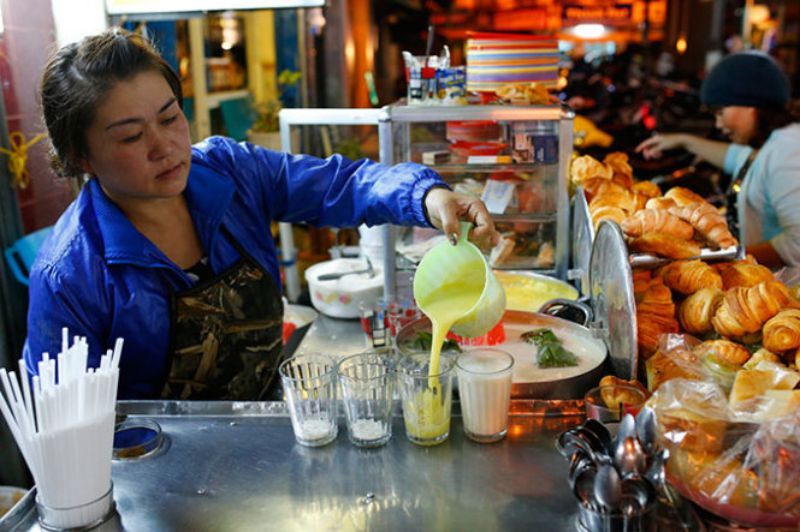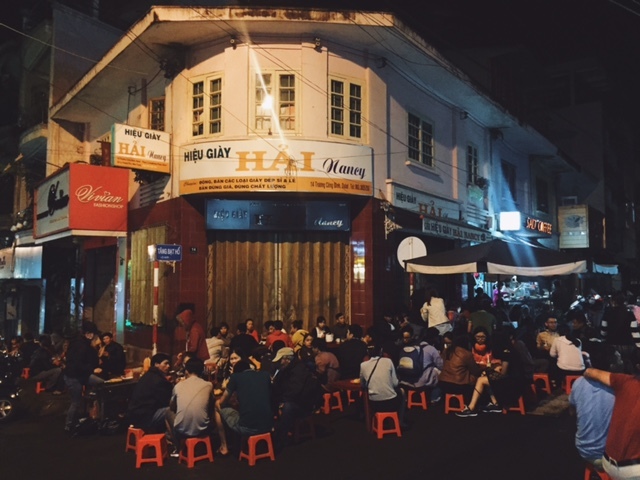 Anh Tuyet

Stuck in Da Lat city on his trans-Vietnam journey due to the Covid-19 epidemic, Thanh Duy has had unforgettable experiences. He fell in love with the city and has decided to stick with it for a long time.

Every morning, Trinh drives around Da Lat streets to take pictures of the resort city in the mist. He has shared those moments on social networks, as a way to help visitors ease their nostalgia for Da Lat.