VietNamNet Bridge - These artists have been known internationally for their activities for the community and their positions as ambassadors for some international organizations.
My Tam
In August 2004, My Tam became the first artist of Vietnam to be awarded the Maple Leaf Award by the Consulate General of Canada to recognize her contribution in terms of music cooperation between the two countries. Specifically, the song "You're not from here" by Canadian singer Lara Fabian was very successful covered by My Tam in her album "Yesterday & Now." Consulate General of Canada – Mr. Sajneev Chowdhury also becomes a fan of My Tam.
On April 30 2008, My Tam was honored to become one of only three representatives of Vietnam to participate in the torch procession of 2008 Beijing Olympic in Ho Chi Minh City. The event attracted tens of thousands of people and many international media agencies. The image of My Tam with the top stars in the world appeared on many foreign newspapers.
In May 2012, My Tam was selected as the "Ambassador Artist" of MTV Exit in Vietnam. The documentary about human trafficking under the narrator of My Tam was broadcast on major TV channels in Vietnam and other countries. At the MTV Exit concert in Hanoi, My Tam also demonstrated her intense attraction when she lured more attention than international bands like Simple Plan or Brown Eyed Girls.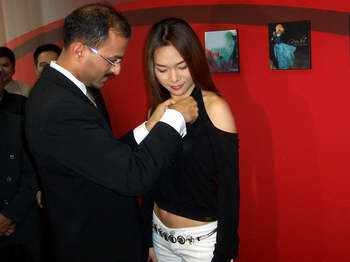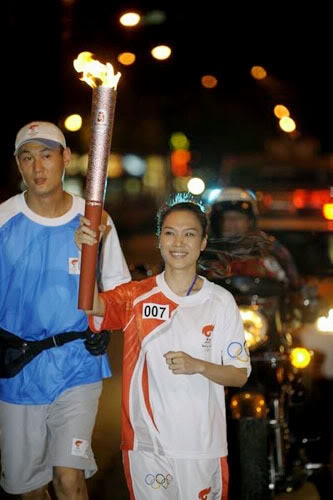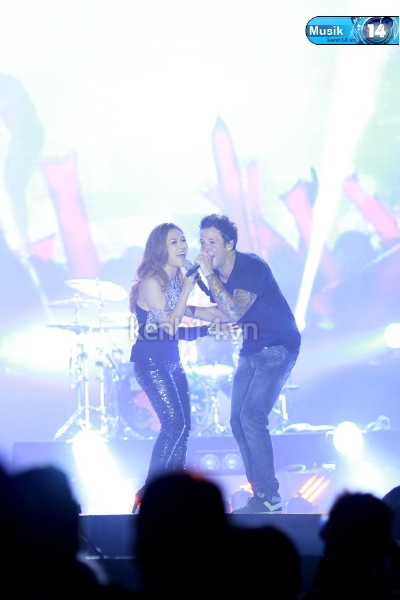 Ngo Thanh Van
As an ambassador of the Heartbeat Vietnam Foundation, actress Ngo Thanh Van has created the "Life Scar" – a charity party to raise fund for children with heart diseases in Vietnam for the last four years. Ngo Thanh Van was almost exhausted to worry about the program. The enormous influence of the actress has helped raised hundreds of thousands of dollars contributed to the free heart surgeries for Vietnamese children.
In May 2012 Ngo Thanh Van also became the only female artist of Vietnam along with Thanh Bui and Ha Anh Tuan being invited to participate in the Olympic London 2013 program in Vietnam.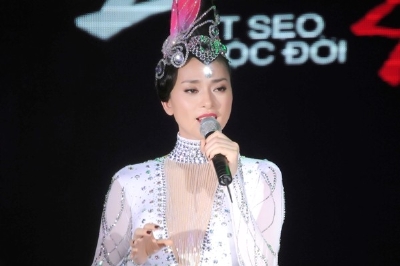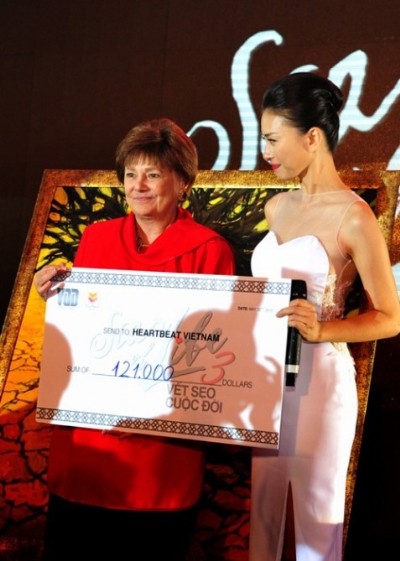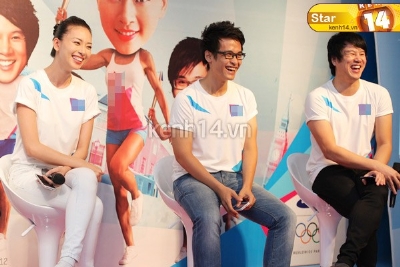 Ly Nha Ky
In September 2011, the name Ly Nha Ky suddenly drew public attention when the Ministry of Culture - Sports - Tourism appointed the actress as the first Ambassador of Tourism of Vietnam.
In the one-year tenure as the Tourism Ambassador, despite several scandals, Ly Nha Ky successfully completed the task of promoting Vietnam tourism through her transnational relations and her financial ability.
So far, no celebrity in Vietnam can compare with Ly Nha Ky for international image. She has relations with many Asian celebrities, was invited to fashion shows of leading brands in the world and to famous international film festival...
In August 2013, Ly Nha Ky was appointed the Ambassador of Vietnam Jewelry Queen 2013 for two years, by the Vietnam Jewelry Association, to bring Vietnam's jewelry industry on par with developed countries in Southeast Asia.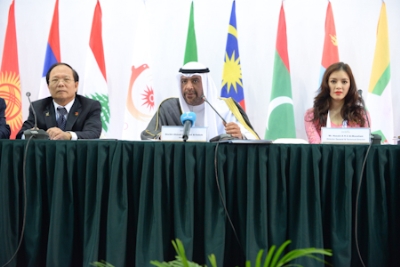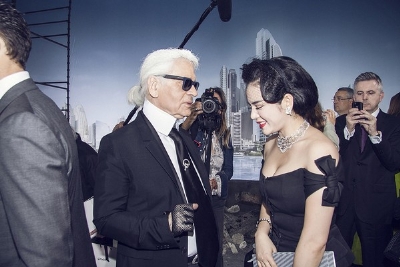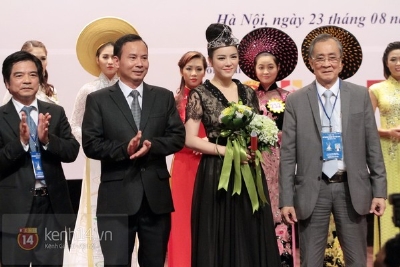 My Linh
The Earth Hour campaign has become very popular in Vietnam in recent years, with many ambassadors being selected. However, singer My Linh – the campaign's ambassador in 2009 was the most prominent face.
In 2011, My Linh was invited by the Korean government to be the Honorary Ambassador of Korea Tourism in Vietnam. The Korea Tourism Authority selected My Linh to this position because of her tireless contributions to major concerts between Vietnam - South Korea.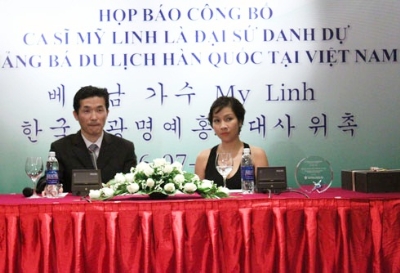 Ha Anh
In August 2010 the UNICEF announced its decision to appoint supermodel Ha Anh as the Goodwill Ambassador for the rights of children and women in Vietnam. Previously, famous striker and coach Le Huynh Duc was awarded this title. After the first term that ended in 2012, Ha Anh was reappointed to this position for a new term. This is a fairly rare case and it proven that the supermodel had worked very hard for community activities.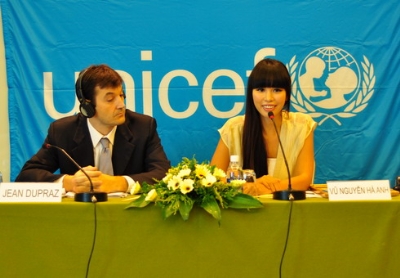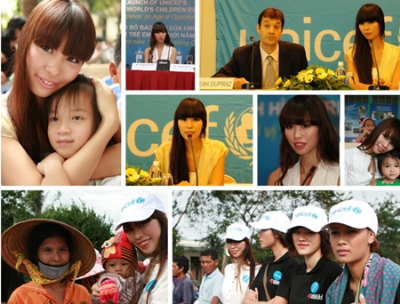 Tien Phong