Flight delayed after VN Airlines plane damaged by airstair

A ladder car, while approaching a Boeing 787 aircraft operated by Vietnam Airlines, punctured the body of the plane on August 22, resulting in the cancelation of a flight from HCMC to Japan's Osaka.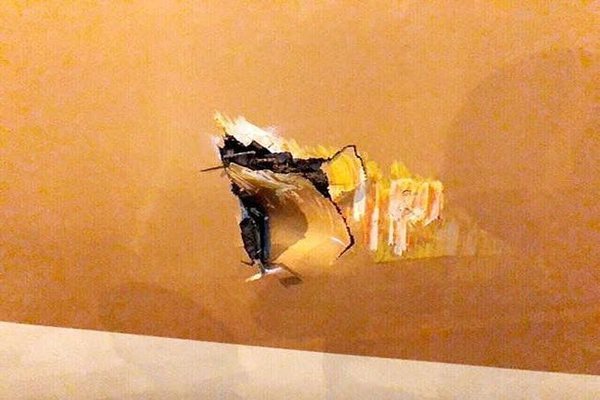 A hole is seen in the lower half of a Boeing 787-9 plane's back door after being hit by a ladder car on August 21- PHOTO: TPO
The incident occurred at 11:10 p.m. when the Boeing 787-9 plane (VN-A865) was being parked at Tan Son Nhat International Airport to prepare for the flight to Osaka. 
The driver of the airstair of Vietnam Airport Ground Services Company (VIAGS) said when he approached the plane and followed all the steps correctly. However, while raising the stair, he looked behind to observe the stair and the airstair suddenly jerked forward and crashed into the plane.
Other related personnel have also been required to submit a report about the case. The airstair has also been sealed for the investigation. The tests show that the driver was not drunk.
Vietnam Airlines had to ground the aircraft for technical examination and repairs. All 265 passengers on flight VN320 were flown to Osaka on another Boeing 787 the following morning.  
Another VIAGS driver was fined VND7.5m ($323) and had his licence suspended for one month for failing to follow procedure and caused consequences that threaten aviation safety. He didn't check the shuttle bus as required. As a result, a wheel suddenly fell off while he was driving the passengers from the plane to the airport. 
Q. Khuyen