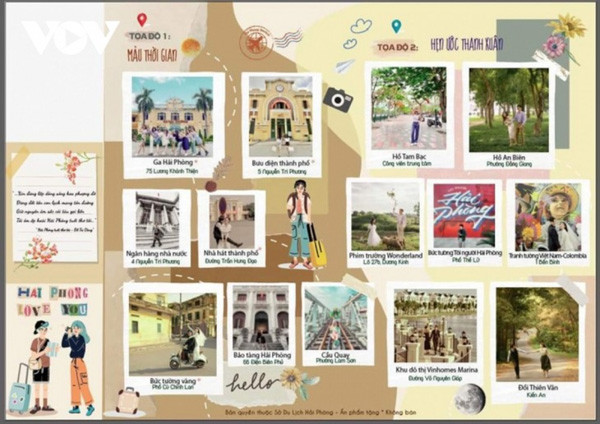 Together they define an inner-city tour of Hai Phong, that is growing in popularity.
Since the municipal Department of Tourism released the first Hai Phong Food Map, the northern city's street food has been attracting a growing number of tourists.
Even in the middle of the week, the downtown area is crowded with visitors from Hanoi and neighboring localities who come to sample delicious local dishes - crab noodles, spicy fish noodles, spring rolls, shrimp pancakes, bread sticks, and snails, all at affordable prices.
"Hai Phong street food is diverse and delicious. I have eaten at many places, tried many dishes, but the food of here has made the deepest impression on me. I recently heard about the Hai Phong Food Map, which promotes Hai Phong food to people in other provinces and to foreign tourists," Le Thi Mai Huong, a university student, and a group of her friends took the train from Hanoi to try some Hai Phong cuisine.
Since National Reunification Day and May Day 15,000 passengers have ridden the train from Hanoi to Hai Phong, 80% of them were tourists. Hai Phong has been welcoming 2,000 to 3,000 food tourists a day and this number swells on weekends.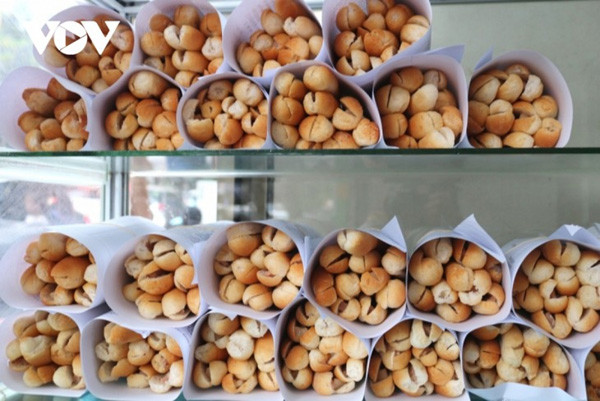 In the first version of Hai Phong Food Map, restaurants were selected on 3 criteria: food quality as rated by local people; food hygiene and safety; and positive feedback posted by tourists on social networking sites. The Food Map's second version has more restaurants and more selective criteria.
Mrs. Nguyen Thi Thanh Huyen, owner of a spicy bread sticks shop, said that since her restaurant appeared in the Food Map, her customers have nearly doubled.
"The Department of Tourism trained us to serve and behave properly with customers. Good services attract more customers," said Mrs Huyen.
The "Hai Phong check-in locations" list includes interesting places like the City Post Office and the Hai Phong Opera House. According to Mr Vu Huy Thuong, Deputy Director of the Hai Phong Department of Tourism, the Food Map and the check-in locations constitute a comprehensive city tour.
"By putting together tour elements such as food map, check-in lists, sightseeing venues, accommodations, and transportation, we will develop a mobile tourism app. When you arrive in Hai Phong, the app will send a message to your phone asking you to install it on your phone. The ultimate goal is to build a civilized, friendly, hospitable city, and then widely promote the image of Hai Phong to tourists," said Mr Thuong.
Hai Phong's current goal is to welcome more than 4.5 million visitors this year.
Source: VOV5