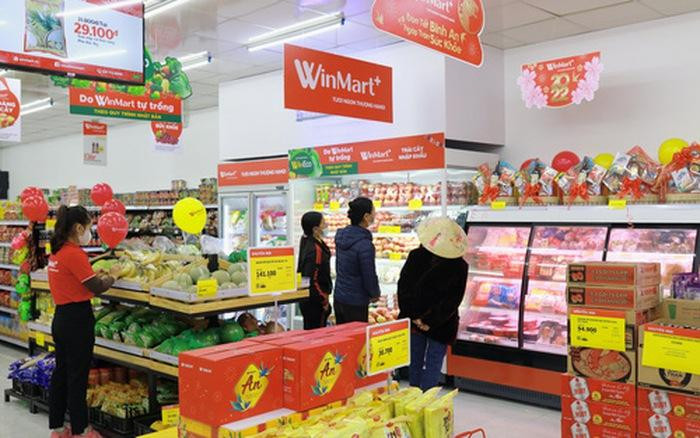 Mobile World Investment Corporation (MWG) has publicized its resolution from its board of directors on the establishment of a subsidiary – Bach Hoa Xanh Technology and Investment.
MWG has also amended the statement to the 2022 shareholders' meeting on the restructuring of Bach Hoa Xanh Trade JSC (BHX). MWG will transfer all the shares of BHX it is holding to the newly set up company. The value of the transfer deal is VND12.795 trillion.
MWG plans to make a private offering of 20 percent of Bach Hoa Xanh's shares to partners, regional and international investors in 2022-2023.
The money to be raised from the private offering will be used for the development of a distribution center, fixed assets, technology, online sales and the expansion of Bach Hoa Xanh chain throughout the country.
As such, Bach Hoa Xanh will contribute to MWG's strategy on becoming a big retailer in Vietnam. MWG plans to obtain turnover of VND140 trillion in 2022, an increase of 14 percent over the last year.
After raising funds worth hundreds of million of dollars from an Alibaba group of shareholders fore the retail section, Masan, owned by billionaire Nguyen Dang Quang, has been developing the 'mini mall' model to expand its business. It plans to obtain record high revenue of VND100 trillion a year in 2022 with the 'Point of Life' strategy.
After investments in WinMart (essentials) and Techcombank (financial services), Masan recently scaled up Phuc Long (tea and coffee chain) and Phano (healthcare).
In 2022, MSN plans to launch digital banking kiosks which allow consumers to deposit, withdraw money and access financial services, such as credit card and insurance. MSN plans to approach 1 million clients who still don't have bank accounts this year.
Meanwhile, Hoa Sen Group (HSG) owned by billionaire Le Phuoc Vu is building Hoa Sen Home which not only makes corrugated iron, steel and plastics, but hundreds of building materials and furniture items.
According to Vu, in the next 5-10 years, people will mention the Hoa Sen Home building material distribution network. If everything goes smoothly, the network can obtain revenue of $2 billion.
FPT Retail (FRT) owned by billionaire Truong Gia Binh has also been expanding rapidly in recent years. Its pre-tax profit in 2021 was 19.5 times higher than 2020, reaching VND554 billion. The Long Chau drug store chain now comprises 600 stores which is an important part of FPT.
Analysts say that in recent years, big retailers, including Vincom Retail of billionaire Pham Nhat Vuong, Masan of Nguyen Dang Quang, Thaco of Tran Ba Duong, have been following a modern retail trend – one destination, many utilities.
They want to establish retail points that can satisfy the diverse requirements of consumers for shopping, entertainment, social interaction and food.
Thaco has taken over Emart from Emart South Korea to develop a destination which comprises a shopping mall, conference center, showroom and car repair workshop. Meanwhile, Masan is developing Fresh&Chill, where customers can withdraw money, shop, drink bubble tea and buy medicine.
Retail is developing very rapidly. The economic groups which own large retail networks now have big advantages in exploiting the domestic market and satisfying the buying needs of the middle class which is expanding rapidly.
Even in difficult days because of the Covid-19 pandemic, large retail groups are expanding their scale.
In related news, market psychology is still weak as the VN Index could not bounce back from the assistance threshold of 1,470 point. Analysts predict that the index will hover around that level in the next one or two sessions.
On April 14, the VN Index fell by 5.08 points to 1,472.12 points. The HNX Index decreased by 3.76 points to 423.69 points and UpCom Index increased by 0.11 points to 113.41 points. Liquidity was VND20.9 trillion, including 18.5 trillion at HOSE.
M. Ha