Foreign music works are 'Thach Sanh rice pot' for Vietnamese singers
Vietnamese singers may face copyright problems if they sing exclusive songs belonging to other singers, but it appears to be 'safer' when they sing international songs.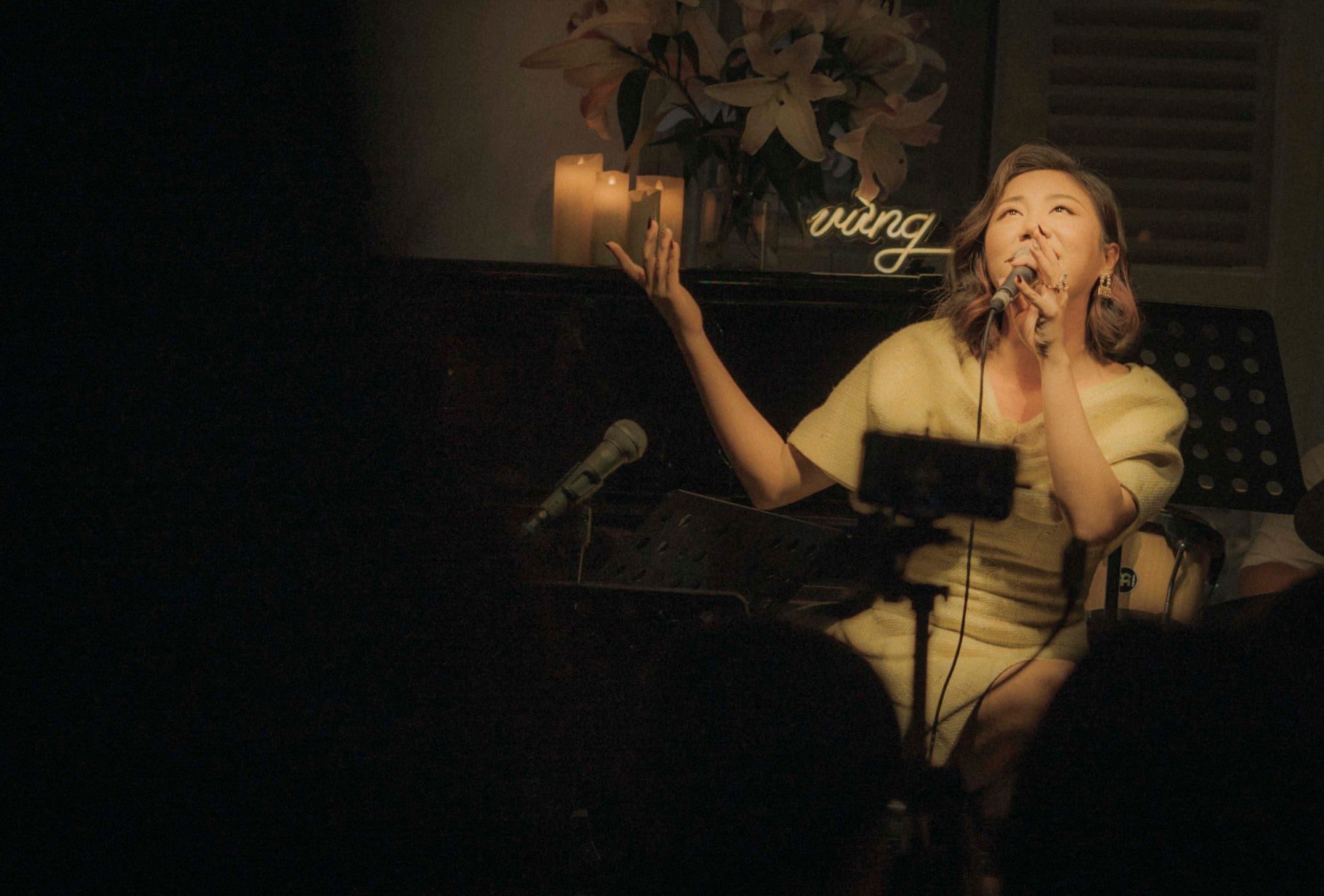 Van Mai Huong, a famous pop singer, has many times performed three songs of Lady Gaga, an international star – Always Remember Us This Way, Shallow, and I'll Never Love Again, at commercial programs.
There are at least 18 videos of Huong singing the three songs, while the number of performances in reality in ticketing concerts is much higher.
Huong's use of three Lady Gaga's songs at commercial performances has raised controversy on social networks and mainstream media. In reply, she said event organizers have to ask for permission to use the songs and pay royalties. However, at least four organizers argued that Huong herself chose to sing these songs and she has the responsibility of paying the royalty.
Finally, Huong admitted "negligence of not showing the name of the singer who performs the original songs", and said that the clips on YouTube are not "monetized" and that she very much likes the songs of Lady Gaga.
The controversy has cooled down, and many videos and records of the three songs have disappeared from YouTube, Spotify and other platforms.
Analysts say that the case is a wake-up call for involved parties to pay more attention to the issue of copyright of foreign songs.
Foreign music works are 'Thach Sanh's rice pot'
Thach Sanh rice pot, in Vietnamese folk tale, is an endless rice pot. When comparing foreign music works with Thach Sanh rice pot, analysts mean there is a rich treasury for Vietnamese singers to exploit.
The first records of international music (including original songs in foreign languages and versions with Vietnamese text) first appeared in 1970-1980s and have become more popular since 1990.
Vietnamese singers then sang Chinese, American, European and French songs. Vietnam's Tan Nhac (new music of Vietnam) experienced a golden period when a lot of singers became famous thanks to Chinese songs with Vietnamese texts.
"In the past, Vietnamese singers 'innocently' infringed copyright. They sang the songs because they found them interesting, or they re-wrote the song texts in Vietnamese, and they did not care if the owners of the music pieces allowed them to sing the songs," said Nguyen Quang Long, a critic.
On April 26, 2004, the Berne Convention officially took effect in Vietnam. On July 1, 2006, the Law on Intellectual Property took effect. The 'Chinese music with Vietnamese text' era ended.
However, the topic of copyright infringement once again heated up related to the performances by Van Mai Huong and Lady Gaga fans. Orange, Hai Yen and Duong Hoang Yen also usually cover foreign music works at their performances.
Tang Phuc, a young singer, became famous when attracting 71 million viewers to a foreign song with Vietnamese text. Juky San is better known with a series of Chinese songs with Vietnamese text. Ai Phuong also has a series of songs of this kind.
Laws
The tendency of Vietnamese singers singing international music without licenses and royalty payment, which was thought to end in 2006, has unexpectedly come back. If Vietnamese singers sing each other's songs, they will face fierce criticism, but they seem to be 'safer' when singing international songs. They don't have to pay fees to get the right to sing them, but can make money from them.
Lawyer Phan Vu Tuan stressed that member countries of Berne Convention have the responsibility of protecting the copyright of citizens of Berne Convention's countries regardless of whether the music works have been published or not.
The copyright is protected automatically, and does not depend on registration at agencies.
"Even if artists don't turn on 'monetization' on YouTube or other platforms, they will judged as infringing copyright if they arbitrarily use the works without the consent of the owners," he said. 
Gia Bao

A DJ in HCM City brought his musical instruments to his balcony to play music for free for his neighbors during the current difficult time of social distancing.

Various music and dance performances will be broadcast in the coming time to motivate people amid Covid-19.