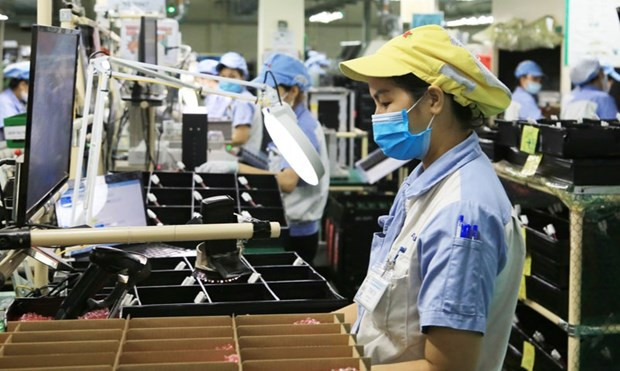 According to the Foreign Investment Agency (FIA) under the Ministry of Planning and Investment, in the first quarter, Vietnam attracted nearly 5.45 billion USD in foreign direct investment (FDI), down 39% year on year.
Of the total, over 3 billion USD came from 522 newly-licensed projects, up 62% in a number of projects but down 6% in capital compared to the same period last year. Among these new projects, the combined capital of under-1-million USD projects accounted for only 2.2% of the total newly-registered investment.
Meanwhile, some 1.2 billion USD was added to 228 existing ones, representing a hike of 3% in a number of projects and a decline of 70.3% year on year in capital.
However, foreign investors' capital contribution and share purchases rose 4% year-on-year to 798 million USD, the FIA said.
A survey from the Japan External Trade Organisation (JETRO) shows that more than 60% of respondents said that their company would expand their business in Vietnam in the next two years, a higher proportion compared to any other ASEAN country.
Nakajima Takeo, JETRO chief representative in Hanoi, said that there is a trend of Japanese small- and medium-sized enterprises (SMEs) increasing their investment in the coming time.
Although the investment is not big, SMEs over the globe, especially those from Japan, own a lot of advanced technologies and hold not small market shares, he said, proposing Vietnam have appropriate preferential policies to attract such businesses./.VNA