Foreign striker leaves Da Nang after two matches
Brazilian forward Claudecir dos Reis Rodrigues Júnior has left SHB Da Nang after only two matches, the club has announced.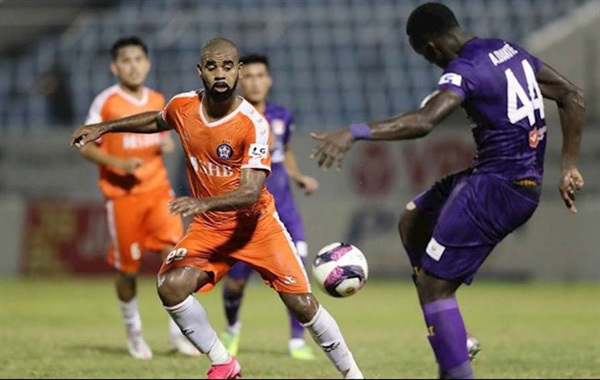 Brazilian striker Claudecir left SHB Da Nang after only two matches. Photo bongda24h.vn
Coach Le Huynh Duc signed Claudecir to play for Da Nang, but after his resignation earlier this month and with Phan Thanh Hung coming in as his replacement, the Brazilian striker has found himself surplus to requirements.
"I played two games for the team, but Da Nang lost twice. I was unlucky during that time and that's why I decided to leave," Claudecir told thethao247.vn.
"Currently, I still don't have any plans for my future. However, I will never stop and will wait for new challenges.
"I also won't play for a club outside Vietnam and I will continue to challenge myself in the V.League 1," said the 31-year-old.
On his personal Facebook page, the Brazilian player sent a letter to SHB Da Nang: "I have to admit that today is not a sad day for me even though I leave a team that I have always dreamed of. This is a beautiful city with great players and a wonderful coach.
"I am very happy to make another dream come true in my career. Hey Da Nang, thank you for everything and see you soon. I was very happy to be here in this city," Claudecir said.
The post was later on deleted.
Before it was deleted, many players who were once his teammates such as Nguyen Hai Huy, Giang Tran Quach Tan, Duong Thanh Hao and goalkeeper Nguyen Tuan Manh also sent encouragements and good luck to Claudecir.
Claudecir first competed in the V.League in 2016. He played four seasons for Quang Nam and scored 28 goals in 51 games for the team.
VNS
After a long postponement due to the COVID-19 pandemic, top-flight league football in Viet Nam returned yesterday.