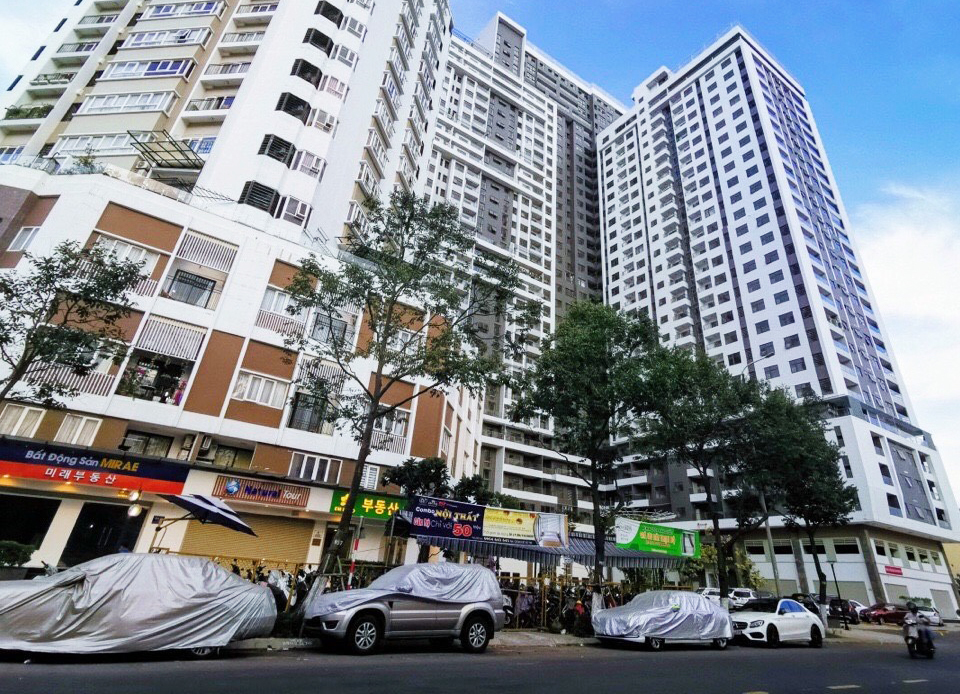 Monarchy resort complex, one of the commercial housing projects that allows foreign organizations and individuals to own housing.
This list includes 17 commercial housing projects that allow foreigners to buy and own houses: Blooming Tower Da Nang; Golden Square complex of commercial services, hotels and apartments; Quang Nguyen commercial apartment building; P.A Tower hotel and apartment complex.
Apartment building No.38 Nguyen Chi Thanh (Lapaz Tower); Apartment building No. 6 Nguyen Du Street (Danang Plaza); HAGL Lakeview apartment building; Thuy Tu urban area; Monarchy resort complex; Harmony Tower Apartment building; Summit Apartments;
An Vien residential area; Da Nang Green Hoa Binh Complex; Tower Garden Apartments; Azura Apartments; Da Nang estate and Da Nang cruise wharf; FPT Da Nang Technology Urban Area.
Da Nang also named three projects that do not allow foreigners to own houses, including: F-Home Apartments, Da Nang Diamond Tower (hotel complex, Marriott serviced apartments and houses for sale) and Indochina Riverside Tower.
The department suggested the Department of Natural Resources and Environment and relevant agencies review the grant of licences to foreign organisations and individuals in projects that are off-limits to foreign buyers.
Ho Giap

Between 14,000 and 16,000 foreigners have bought housing in Vietnam since July 2015, mostly from China, the Republic of Korea, Japan, Taiwan (China), and Singapore, the HCMC Real Estate Association (HoREA) estimates.

While many Vietnamese find their way to developed countries to make a living, many European and American businesspeople consider Vietnam, particularly Da Lat, a good land.